Hello, March! This is a great month in my opinion.  It's starting to warm up, Rob and I celebrate our 8th Wedding Anniversary (where has the time gone??) and there are a lot of Birthdays this month to celebrate.  Today I thought we'd talk about what I picked for my February Beauty Favorites.  This month was really about skincare for me because I had some major skincare issues!  It's not fun having sensitive skin when you're trying out new products! It's actually a pain, BUT I've got it under control!  Would you want to see me talk about my updated skincare routine?  I am really a skincare fantastic and I've got some good product recommendations for a lot of different skin types.  It pretty much seems that skincare is what I'm most interested in these days because it's all about that Anti-Aging routine! My February Beauty Favorites also included some haircare (and tips!) and a gorgeous eyeshadow palette.  I can't NOT include makeup, I mean come on! It wouldn't be right!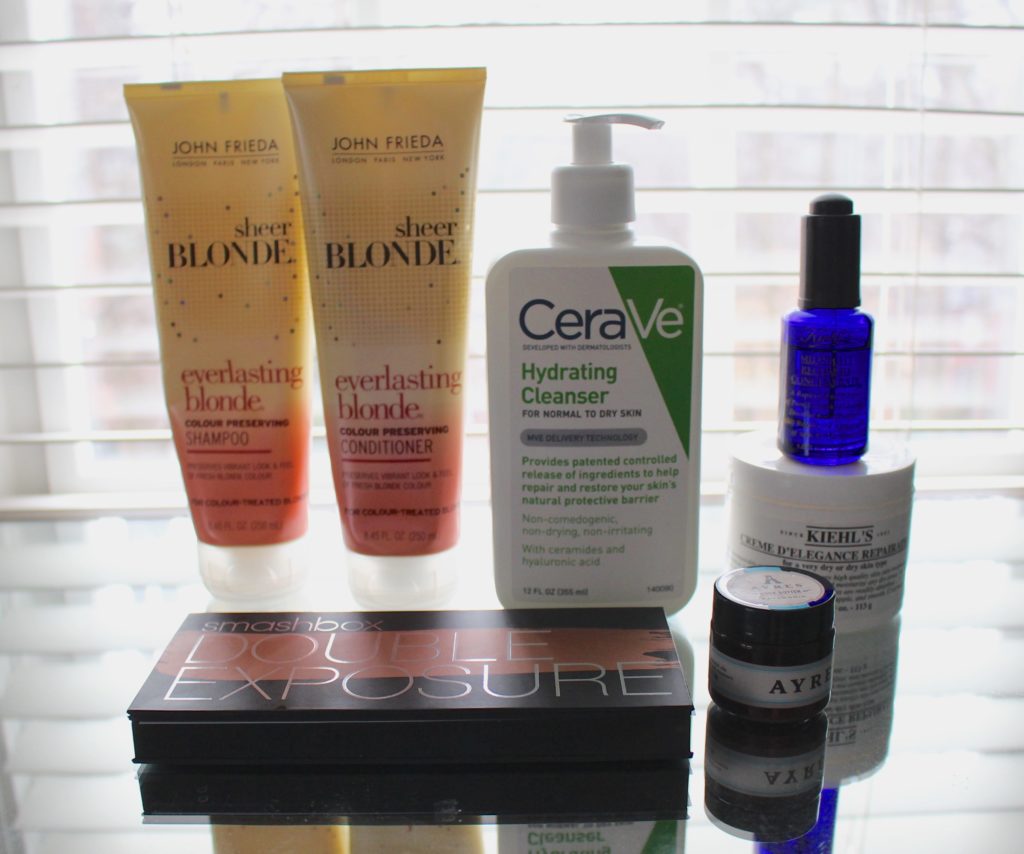 [line]
February Beauty Favorites
CeraVe Hydrating Cleanser ($9.00 and up)
I tried some new skincare products lately and  I was left with a seriously irritated, itchy, red and blotchy face for a couple of days.  It was hell and not fun at all.  It happens, but it's a total pain!  Literally.  So I stopped using the new products and went to CVS and picked up a bottle of CeraVe Hydrating Cleanser.  The CeraVe is a very gentle, non-foaming facial and body cleanser that I reach for when my skin is having "issues."  It contains ceramics and other ingredients that help to penetrate the skin, deep down, to hydrate and nourish.  I love that this facial cleanser contains Hyaluronic Acid (Humectant) which helps to attract moisture to the upper layer of the skin.  This cleanser is so, so good people and it's under $10.00.  It leaves my skin feeling soft and hydrated and not stripped like some cleansers.  If you are in need of a new, budget friendly, gentle cleanser-here ya go! I also saw that there is a $2.00 coupon on their website!!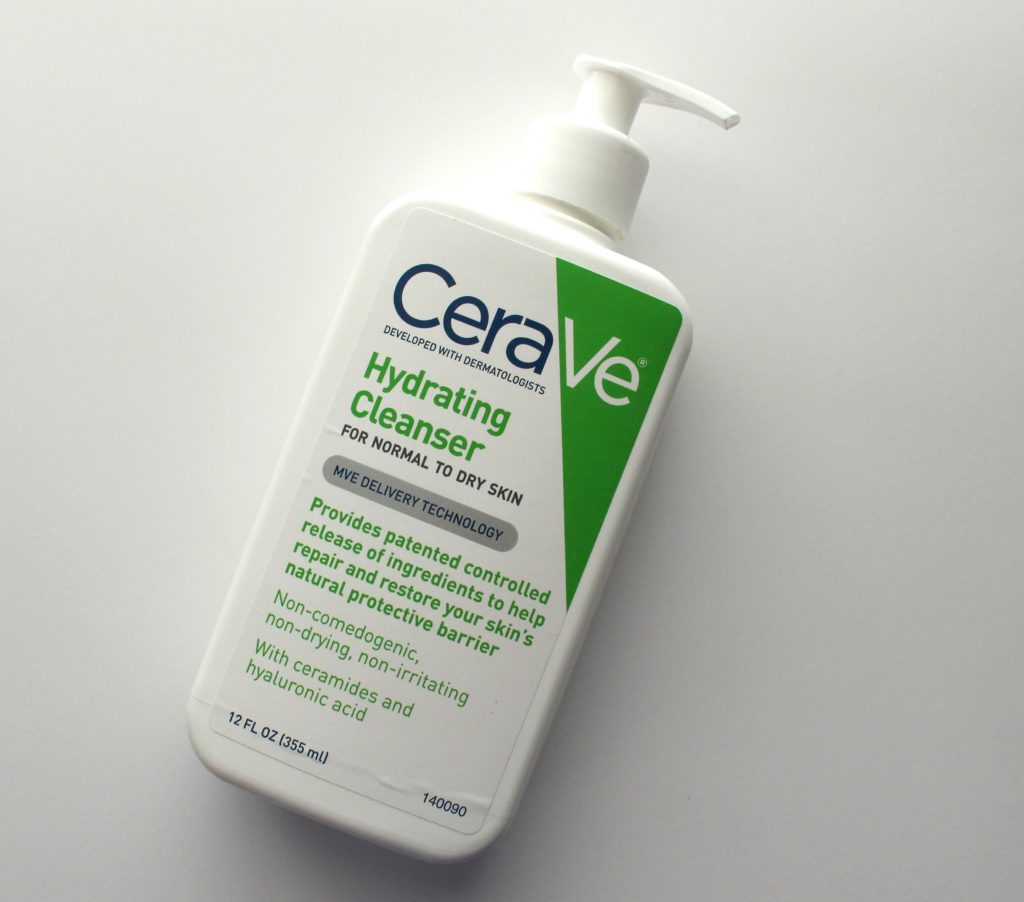 John Freida Sheer Blonde Everlasting Blonde Shampoo and Conditioner  ($5.99 and up)
If you follow me on Instagram (Seriously hope you are) you'll notice me posting several funny pictures of me with foils all over my head each time I go to my hair stylist.  It's because I'm trying to go lighter and join the blondes have more fun club! Since I am getting lighter locks, I have to keep up with them to make sure they aren't brassy.  I didn't want to spend the $40.00 on shampoo that my salon carries, so I opted for a drugstore alternative, to see if it would help out.  If not, I'd just get the salon products.  I'm happy to report I've really enjoyed this shampoo and conditioner.   My hair hasn't turned brassy at all and my blonde locks are looking good!  I actually have issues with shampoos and conditioners sometimes.  They leave my scalp irritated and dry, BUT I've had no issues with the John Freida products.  While I was shopping, a lady told me to truth Everlasting Blonde products because they seemed to work better in her opinion.  So make sure you look for the Everlasting Sheer Blonde line.  Note-Most people associate having to use a "purple" shampoo to help with brassy issues, but this one isn't purple.  It's just a clear shampoo. **If you are interested in what my stylist suggested, it is the Redken Color Deposit Treatment For Blondes.  My stylist has gorgeous, platinum blonde hair and she says that this is a great salon product that she uses!**
Kiehl's Midnight Recovery Concentrate ($46.00-$120.00)
I am seriously addicted to this nighttime facial oil.  It not only smells amazing (Seriously it smells like sleep in a bottle), BUT it always leaves my skin feeling so soft and brighter the next morning. My skin seems much more hydrated, which helps with any pore issues.  My "wrinkles" and facial lines seem a bit more relaxed when I use this and my skin just glows.  This facial oil is one that I constantly go back to.  Not only can I use this on my face, but I can use it in the bath, on my hands,cuticles and elbows (mixed with a moisturizer/body lotion), sunburnt skin and as a stress-reliever on my temples.  It's loaded with Evening Primrose Oil, Lavender Oil and Squalane.  It's fantastic for dry, irritated skin and it's just one of those products that I always say you MUST try.  It's won so many awards and I can totally see why.  If you skin is just looking a little lackluster, this is kind of one of those "miracle in a bottle" type products.
Kiehl's Creme D'Elegance Repairateur ($50.00)
This really thick facial cream has been a saving grace for my skin.  I had been trying a new skincare tool and cleanser and well, something didn't quite agree with my skin (I'll explain more of that later) so my skin got seriously dry and was really, really sensitive for a couple of days.  I needed a really rich, thick, hydrating moisturizer to repair any damage to my skin.  I have been using this as a night cream mostly, but sometimes I have been using it during the day.  It is a VERY thick cream, so be aware of that.  A little bit goes a long, long way! If I do use this during the day, I have to really let it soak into my skin before I apply my makeup.  It does give me that "dewy" look when I wear this under my makeup, but if I'm having a slightly oily/combo skin day, this has to be a nighttime only cream.  Since I've been using this, I've noticed my redness has decreased and any dry patches I had before are gone.  Psst..I also use this on my hands, cuticles and elbows!! It's a great body moisturizer if you are in need of some serious moisture!
Smashbox Double Exposure Palette ($52.00)
It's hard for me to NOT mention at least one makeup product in my favorites each month.  This month it was a close tie between the Smashbox Double Exposure Palette or the Marc Jacobs The Lolita palette.  The struggle to pick just one is so hard, BUT I ended up choosing the Smashbox Double Exposure Palette because it's been a palette that I have been really, really loving lately and in all honesty, If I had to choose between just one palette to use for the next month, I'd choose the Smashbox one.  (I'll talk about the Marc Jacobs one later because well, it's really interesting palette!) You get 14 different eyeshadows, but once those eyeshadows are applied wet, you instantly get a new look.  So it's really like 28 eyeshadows.  These shadows are so pigmented and I just love the color assortment that was included.  There was a brush in the palette and it's actually a really nice brush! This palette really gives me a lot of color options to work with and you can create some gorgeous eyeshadow looks using it.  Now, I really need to get the Full Exposure Palette!
Ayres Patagonia Body Butter ($28.00)
My blogging buddy, Vivienne from Jolie Pagaille sent me an amazing package at Christmas time and she included a lot of beauty products she thought I'd like.  One of those products was Ayres Patagonia Body Butter.  I'm not sure if it's the scent that I love more or the way this makes my skin feel.  It's made with Shea Butter and Vitamin E and it leaves my skin so soft.  The Ayres Body Butter almost looks like a luxurious buttercream icing, but this isn't icing.  Instead, it's this fantastic, really light (but still so moisturizing) body butter that I can't seem to stop using. Here's a description of the scent of the Patagonia Body Butter's scent:
"Just drift away on a cool breeze of delicate jasmine and aromatic rosemary blended with lavender, bergamot, ylang-ylang, oakmoss, patchouli and fir. Inspired by Patagonia's snow-capped mountains and blue lagoons, this fresh scent inspires a soothing sense of calm."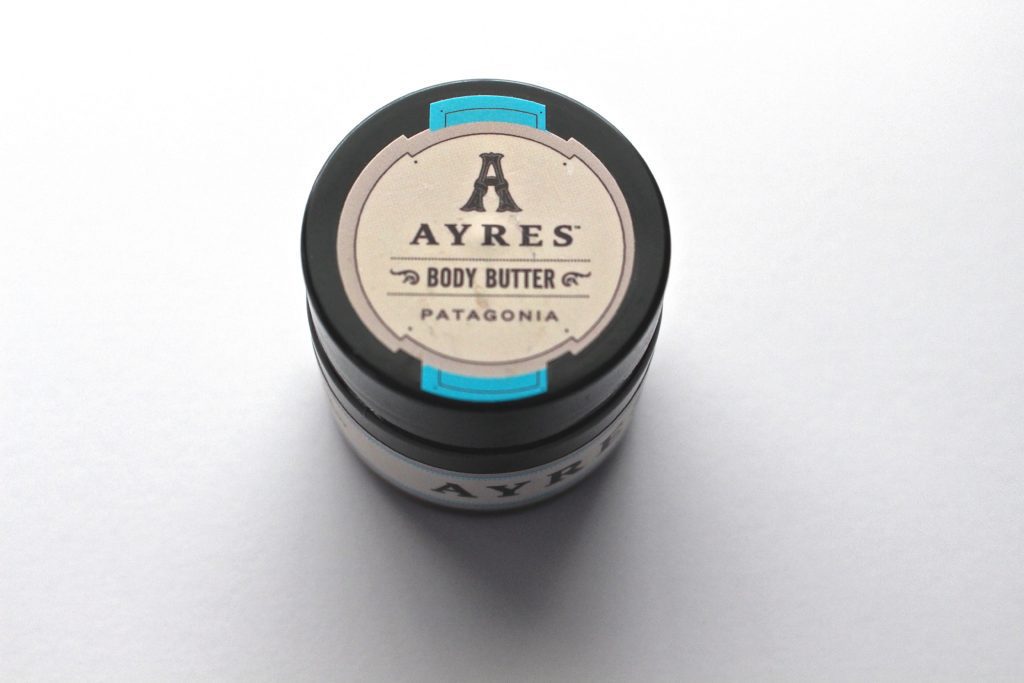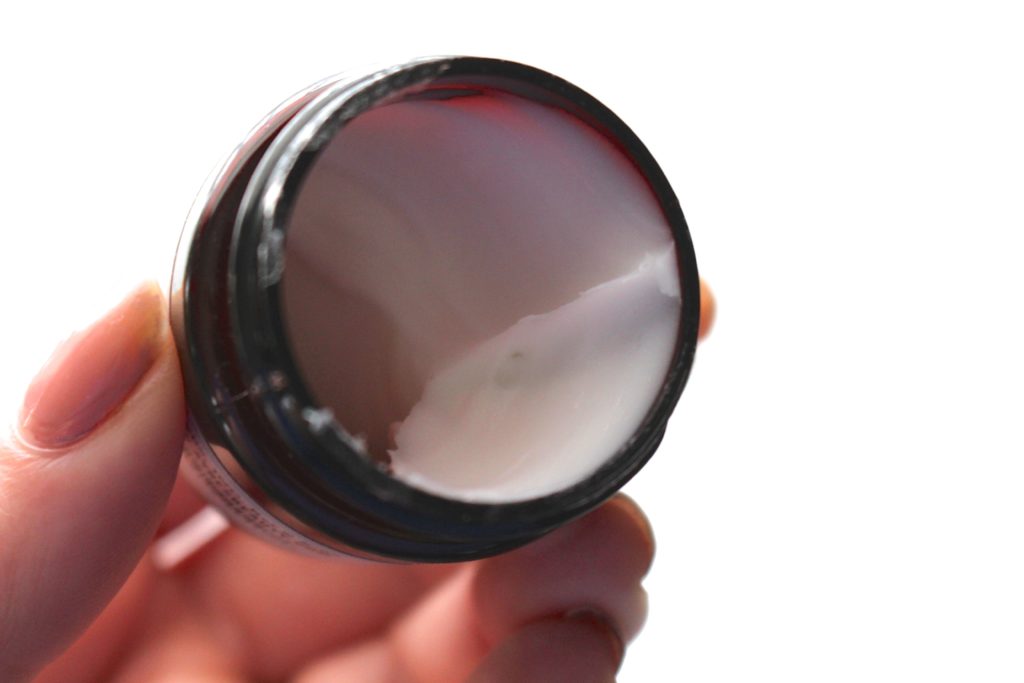 [line]
I told you I had a bit of skincare to talk about in my February Beauty Favorites! HA!  If you suffer from occasional CRAZY skin and would like to see how I get mine to corporate and be normal again, comment below! I'd love to share with you my skincare routine if you guys are interested.  What products did you love for February?  Anything good or bad?  I'll also have my February Non-Beauty Favorites up next!
Affiliate Links Included.