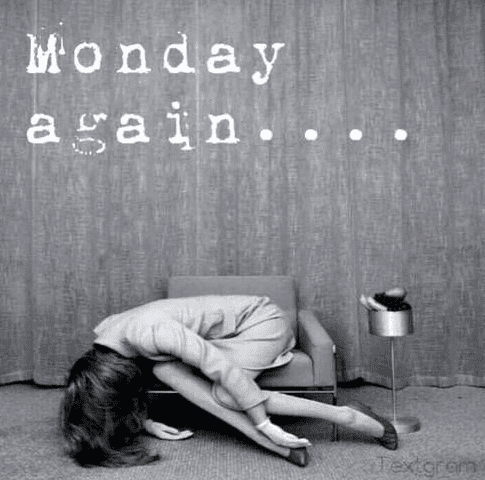 I have been rushing around all day today and I wanted to get this review up a lot sooner than I did, but hey, it's still Monday! Here's another Weekend In Review!!! I'm going to try to keep up with these.  If you like reading all about my weekends, comment below!  Also, if you feel it's boring and not something I should continue, well then let me know that, too!
[line]
Happy Monday! Happy Monday!  Today you're possibly suffering from the following:
1. A slight hangover from last night (Can you believe that football game?!? I sound like I actually care..)
2. Snow!  A majority of my family is still living in the Midwest and they got some major snow!  My cousin in Chicago posted pictures and WOW!  This is why I no longer live in the Midwest.
3. Still feeling all the feelings from those commercials yesterday.  I'm talking to you Nationwide!!!!  PS if you missed the commercials, click here to see all of them!! What was your favorite? I'm going to have to go with Coke!!
[line]
My Weekend In Review
This past weekend was another one of those where you sit around and think to yourself "What did we do?!?"   This weekend seemed to go by so slow on Saturday and Sunday just flew by.  So I didn't really get a lot accomplished this weekend, but I guess I could say it was slightly relaxing.
Friday
Friday I met up with my bestie (AKA my SIL) at the mall for a quick shopping trip. I only left the mall with Bath and Body Works Scent Refills.  Exciting, I know.   Then I had Mexican food for dinner which is always a tough one for me when I'm trying to really eat healthy.  For me, it's the worst place to be because I want everything.  Margaritas, Chips, Queso, Guacamole and basically everything fried.  I went with some soup and I shared fajitas with my husband, but I didn't eat any cheese, sour cream chips or any tortillas.  Just the meat and vegetables.  Not great, but a major improvement.  We came home and just relaxed and watched some TV and my husband and I both did a little bit of work.
Saturday
Holy hell. This was the longest day and the most boring day of my weekend, for the most part.  My FIL recently celebrated his birthday, but he was in India.  So when he returned, I had gotten him movie tickets and a dinner at Ruth's Chris.  Part of me was really wishing I would have also treated myself to that meal, ha.  So I went and got his movie tickets at Avalon in Alpharetta.  If any of you are local to Atlanta (or surrounding areas) GET YOURSELF TO AVALON!!!  Oh my goodness it's just beautiful and so much fun.  It's an outdoor area with lots of shops, restaurants and a great movie theatre.  Plus, the Whole Foods there is AHHHH-MAZING.   We tried to go to Antico Pizza, but the line was already a bit too long.  One day, Antico, I will get to eat your deliciousness. That whole afternoon seemed to be a big blur of nothing and I'm pretty sure it was.  I read a book, which I'll talk about this week because it's my February Book Club Selection.  You didn't know I had a Book Club? I DO NOW!!  Later that night, we ordered dinner and came back home and watched the last Harry Potter movie.  It had been my goal, before going to Universal Studios, that my husband watch all of the Harry Potter movies, but it just didn't happen.  FINALLY, we watched the last one.  I still cry like a baby every time when I see the Snape scene.  Every.Single.Time. Curious about my trip to Universal Studios and all things Harry Potter? Click here to see more from my vacation!
Sunday
I woke up on Sunday so tired.  Our dog, Bailey, has a spinal issue and many other issues that prevent him from walking on his own anymore.  So he sleeps right next to us, by our bed and we have to get up and move him whenever he wakes us up whining at night.  It's really just the hardest thing to see because, while he might be older, he is still so full of life and he wants to be up and moving and he can't anymore.  That's another story for another time.  Anyways, he woke us up a lot on Saturday night.  So Sunday morning started off with me needing some coffee.  The rest of  the day was preparing for Super Bowl!  I took stuffed mushrooms to my SIL house and saw her for a bit and then I spent the rest of the day at the grocery store and various other places.  Sundays for me are always a mess.  I'm rushing around, running errands and before I know it-it's 8:00.  I did watch the Super Bowl and was super excited for Katy Perry.  What did you think of her performance?  I liked it, but man-I LOVED seeing Missy Elliott!  I think she was the shining star of half time.  As far as Lenny, yeah he's easy on the eyes, but that part didn't do anything for me.  Can we talk about Katy Perry's makeup for a moment…beautiful and classic! Her lipstick? COVERGIRL Seduce Scarlett!!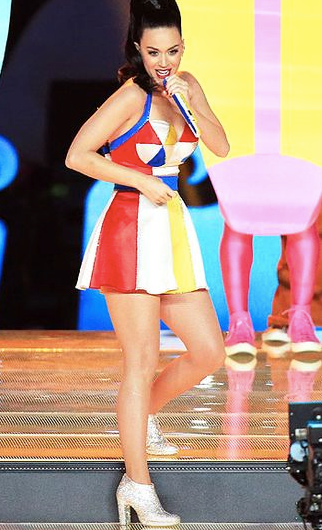 Katy Perry Super Bowl Halftime Show 2015 – FULL… by abzzzOfficial
That was my weekend!  Nothing to spectacular this weekend, but I always love spending  time with my husband and relaxing.  This coming weekend I actually have plans, I think-so I might actually have some more fun topics to talk about, ha and maybe even some pictures!! Keep your fingers crossed. HA!!  I hope that you had a great weekend and that this Monday has been not so horrible for you.  I've  got some fun posts lined up for this week, so stay tuned!