I'm so excited to finally be able to share with you guys my experience at The Wizarding World of Harry Potter at Universal Studios in Orlando, Florida! If you're obsessed with all things Harry Potter, you will be in Heaven experiencing all things that you love about the movies. Hogsmeade, Butterbeer, Hogwarts Express, Hogwarts Castle, Gringotts Wizarding Bank, Diagon Alley, Ollivanders wand experience and so much more are all waiting for you to experience!
The Wizarding World of Harry Potter
1.  I realize that I was so into all things Harry Potter, that we didn't take a lot of other pictures of things around the park!  Oops!
2.  If you love Harry Potter, then you need to go to Universal Studios if you haven't already.  Seriously! Get yourself there right now.
3.  Don't fear the Butterbeer! It's delicious! Make sure you try the Frozen one as well!  I also found that some of the places I got Butterbeer seemed to be better than others!
4.  September was such a great time to go!  It wasn't busy at all!! The most we waited for a ride was 40 minutes and that was for the Despicable Me ride.  Everything else went by really quickly. Even the Harry Potter rides were no more than 30 minutes!
5. Buy the Universal Studios refillable mug if you want to drink soda, etc.  It's way worth the price in the long run!  We also bought a Brita refillable water bottle.  This was so nice to have and you could fill it up at any water fountain!
6.  The line at Starbucks was ridiculous every single time.  My husband went and rode two rides and came back and I was still in line! So if you don't need it-I'd wait and pass!
7. Comfortable shoes are a must!  PLUS-it was really hot.  Make sure you dress in layers.  Some areas were cold (they felt amazing) and as soon as you'd go outside-you'd be sweating again.
8. Food is expensive at any amusement park.  Just know that ahead of time. Everything I had was pretty good that I remember.  Pack snacks!! It will save you money!
9.  There are souvenir stores everywhere!! Plus, our hotel had most of the items I wanted at the park.  So instead of dragging it around-check with your hotel and see what they have!
10. If you aren't a fan of rides (ME!!) but you want to go through Hogwarts and Gringott's Bank-Just let them know ahead of time when you're in line!  You can exit right before the ride!
11. There are plenty of things to do with little kids.
12.  City Walk is full of restaurants and shops! It was fun to be able to go there at night or to seek shelter when it was pouring rain!!
13.  It rained both days.  It's Florida-know that it's gonna rain.  We brought ponchos and so glad that we did!
14. I really, really suggest bringing a backpack if you have a lot of stuff! We had a GoPro Camera, I kept my purse in it, a Water Bottle and anything that we bought.  Those Harry Potter Wands are pretty big!!
15. Make sure you get the tickets that allow you to go to both parks! We rode the Hogwarts Express several times to not only cool off, but to go back and forth between the parks!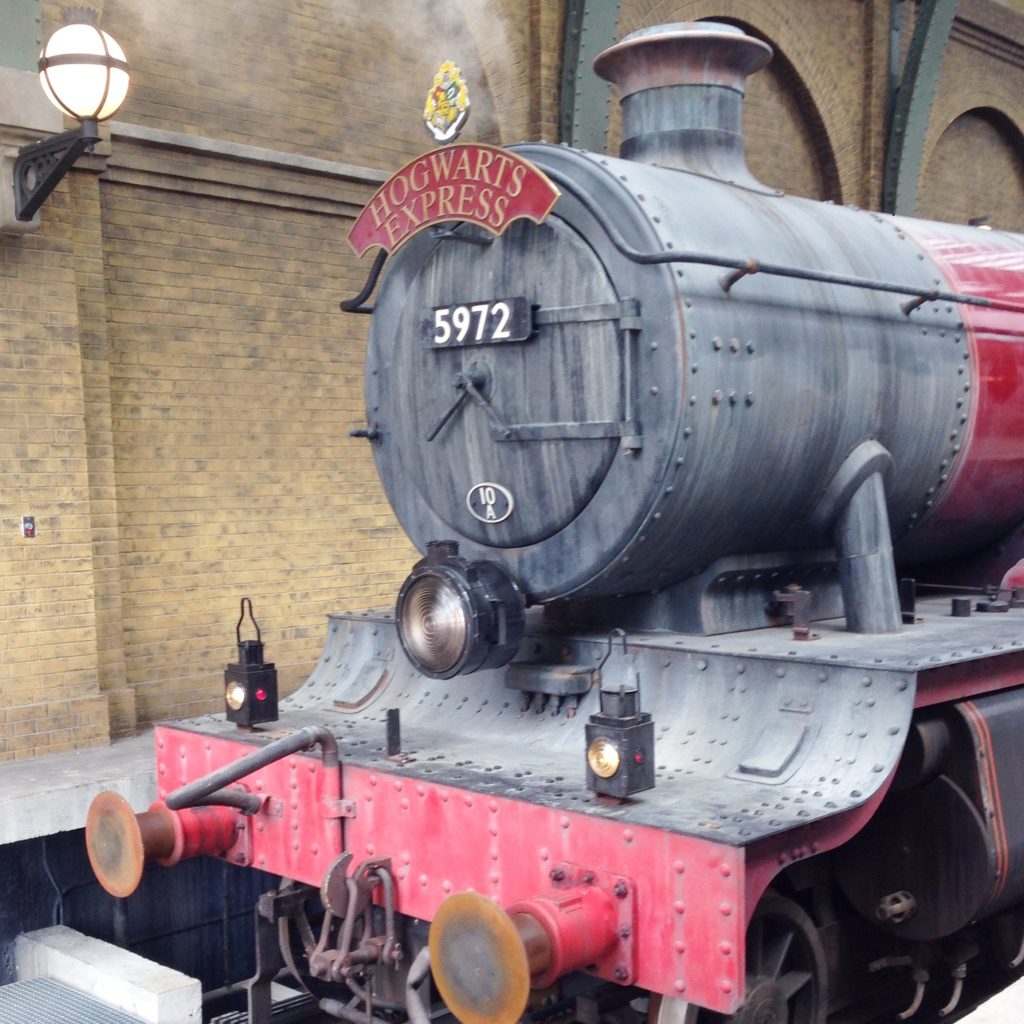 Cabana Bay Beach Resort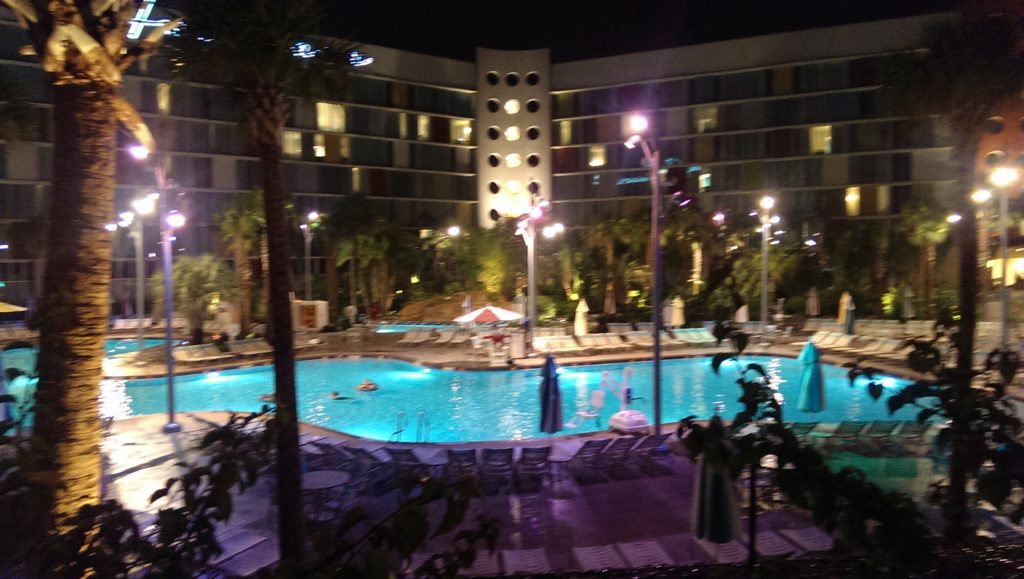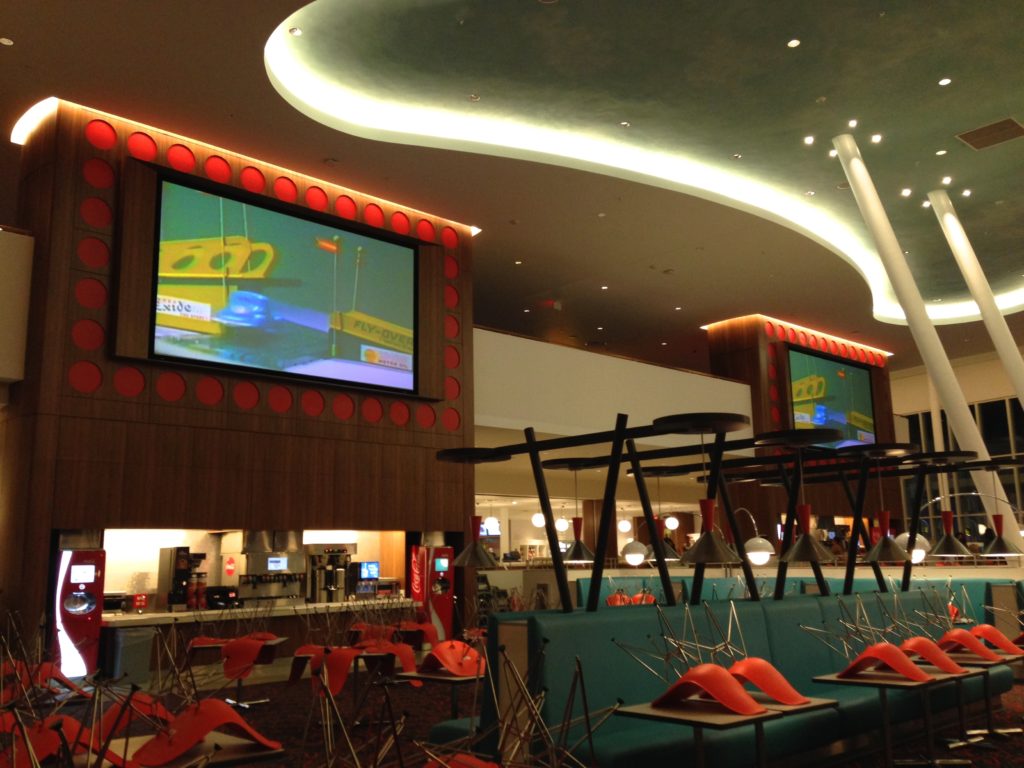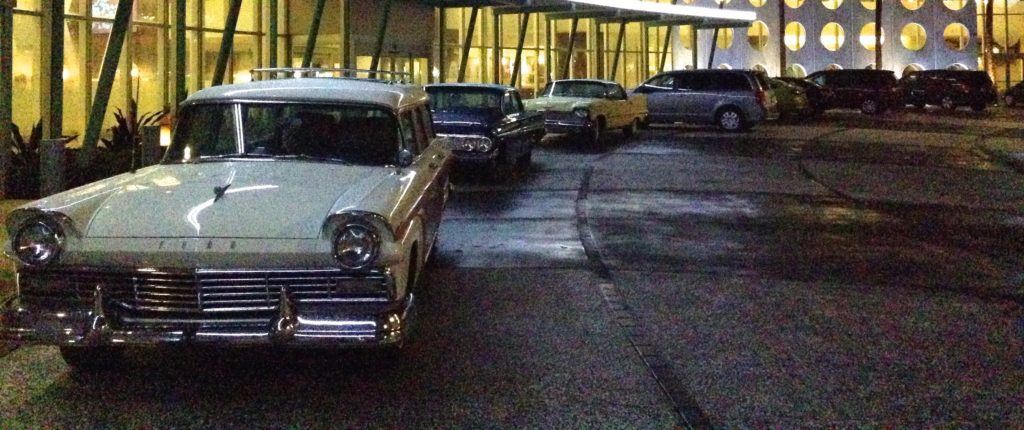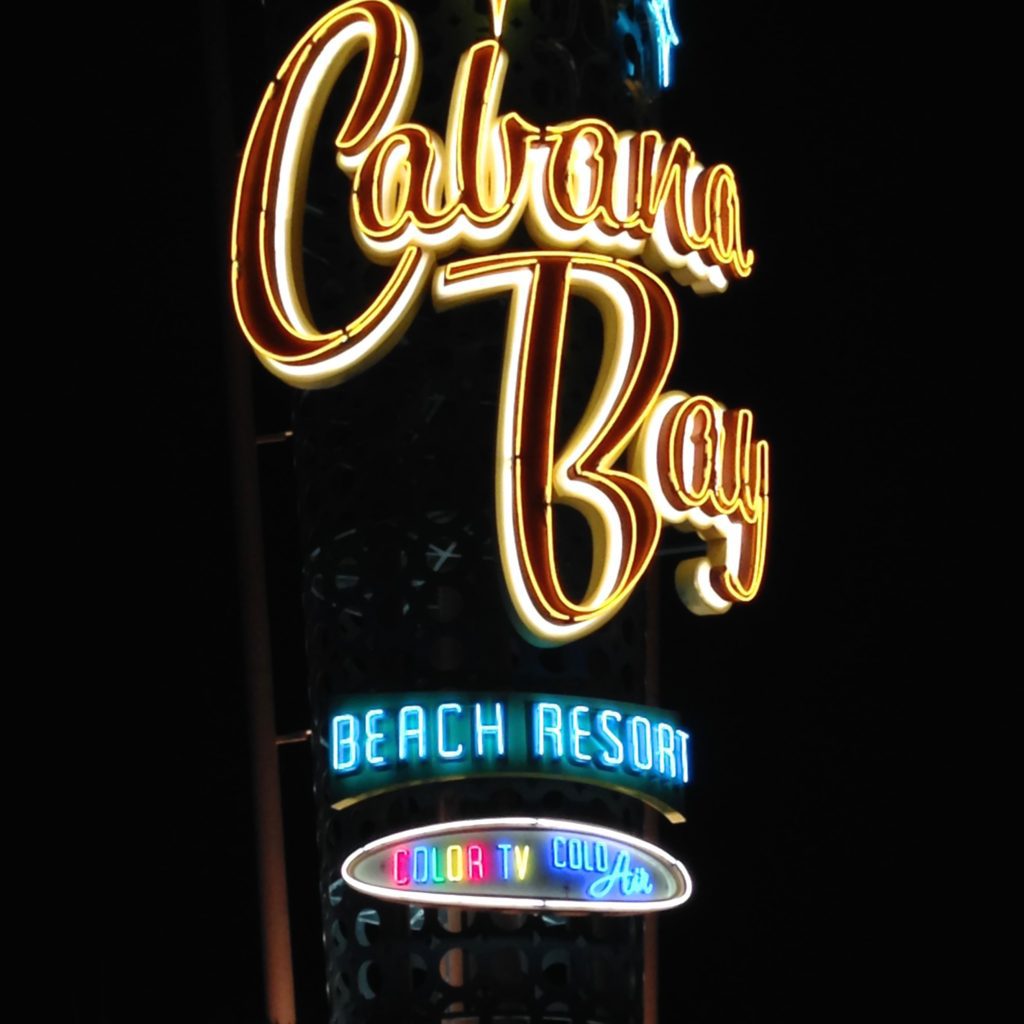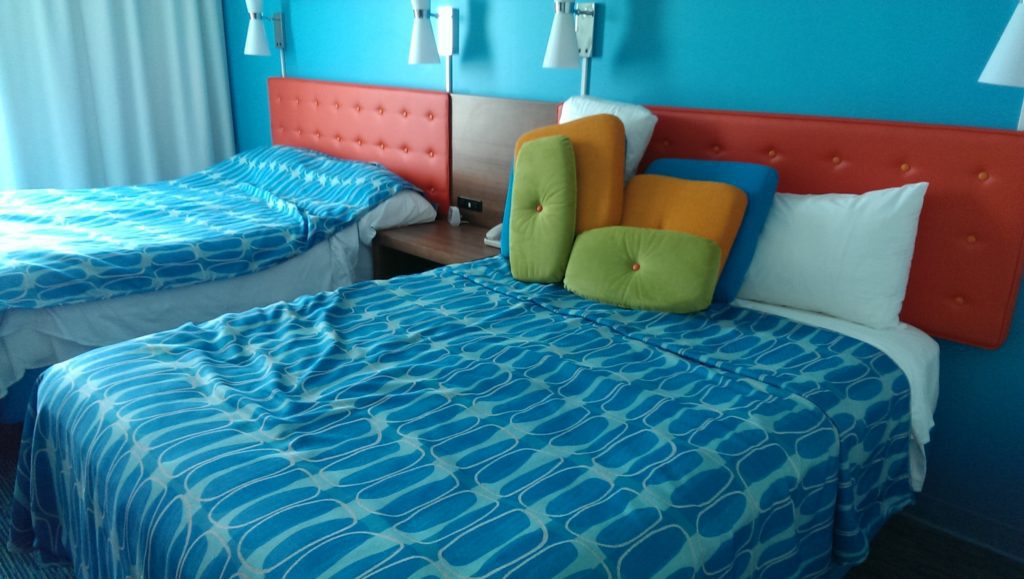 We stayed at the Cabana Bay Beach Resort and I loved it! It was a retro type hotel and I was really happy we decided to stay here.  It was pretty reasonable, but it was also one of the newest hotels for Universal Studios.  It had plenty of food choices (tons and items you could take back to your room such as wine, beer and all those necessities) a Bowling Alley, Starbucks, an awesome gift shop that had everything the park had and then some, a gorgeous outside area with two different pools (one had a lazy river *Bring an inner tube* and the other pool area had a giant waterside) and both had a really nice outside bar area. There were fire pits everywhere outside and they even played movies nightly for the kids!
Transportation to and from the park was a breeze with their buses that they provided free of charge.  They ran every twenty minutes and we never had a problem or had to wait a long time for one.  They do get filled up pretty quickly, but one was always coming after each other.  Overall, it was a great hotel for the money! Plus, if you stay at a Universal Studios resort, you can get into the park early before regular admission guests! That gives you an extra hour to get to Harry Potter before everyone else does!
1. They will hold your luggage and text you when your room is ready!
2. You can pick up your Universal Studio tickets at the Concierge Desk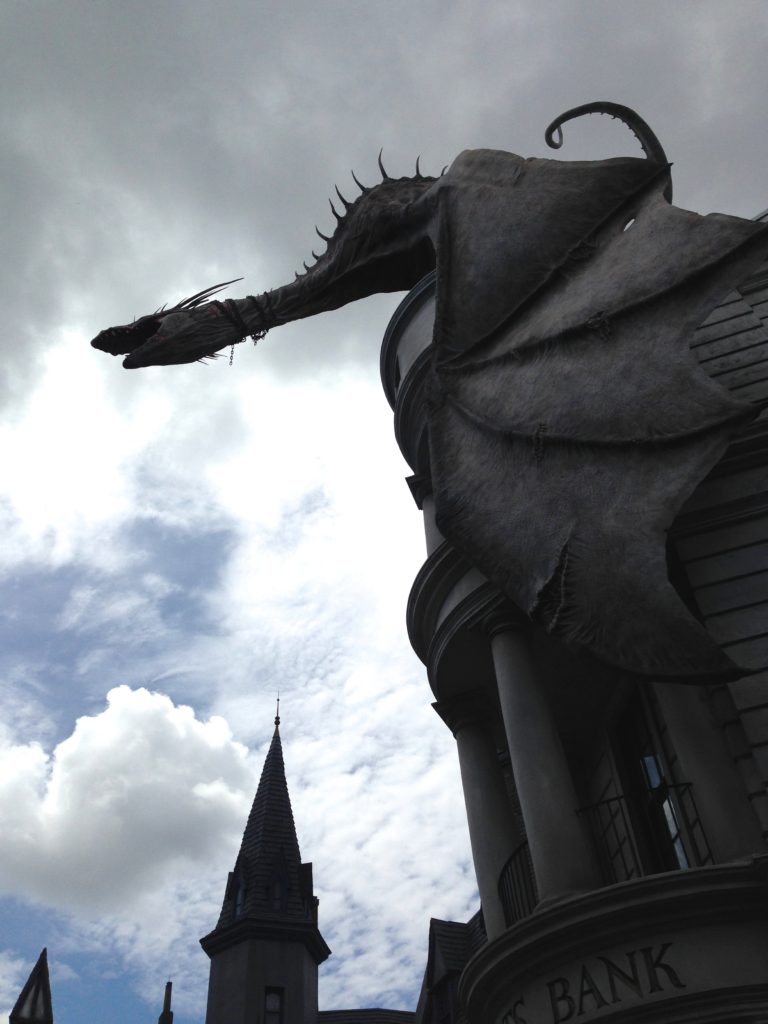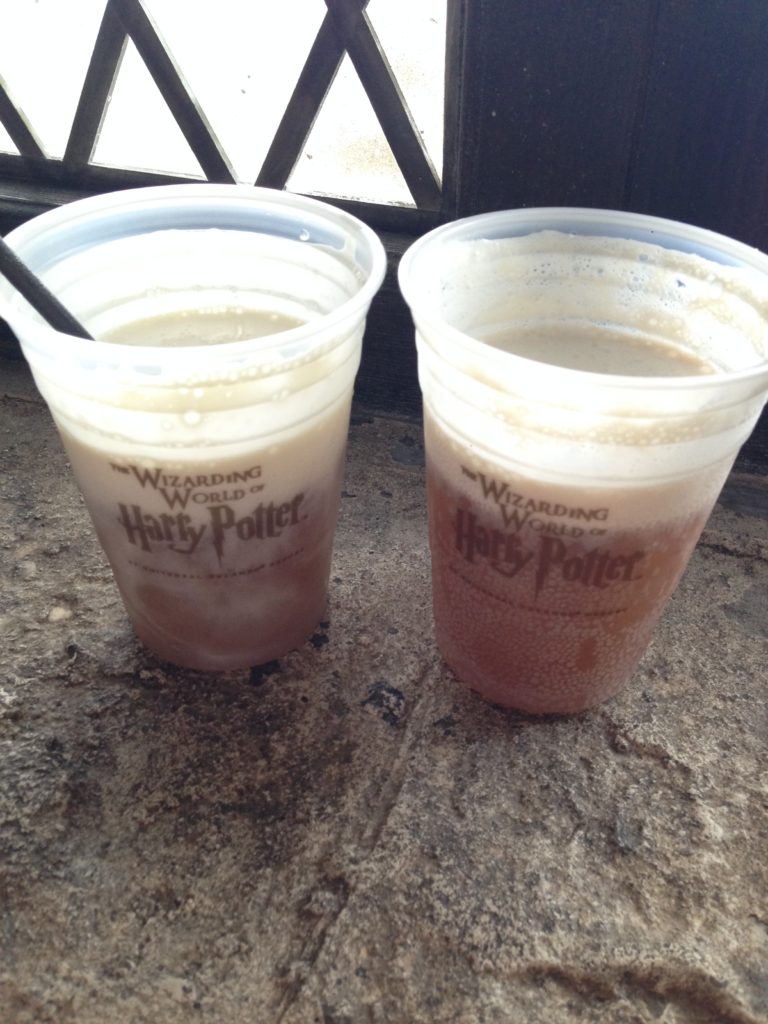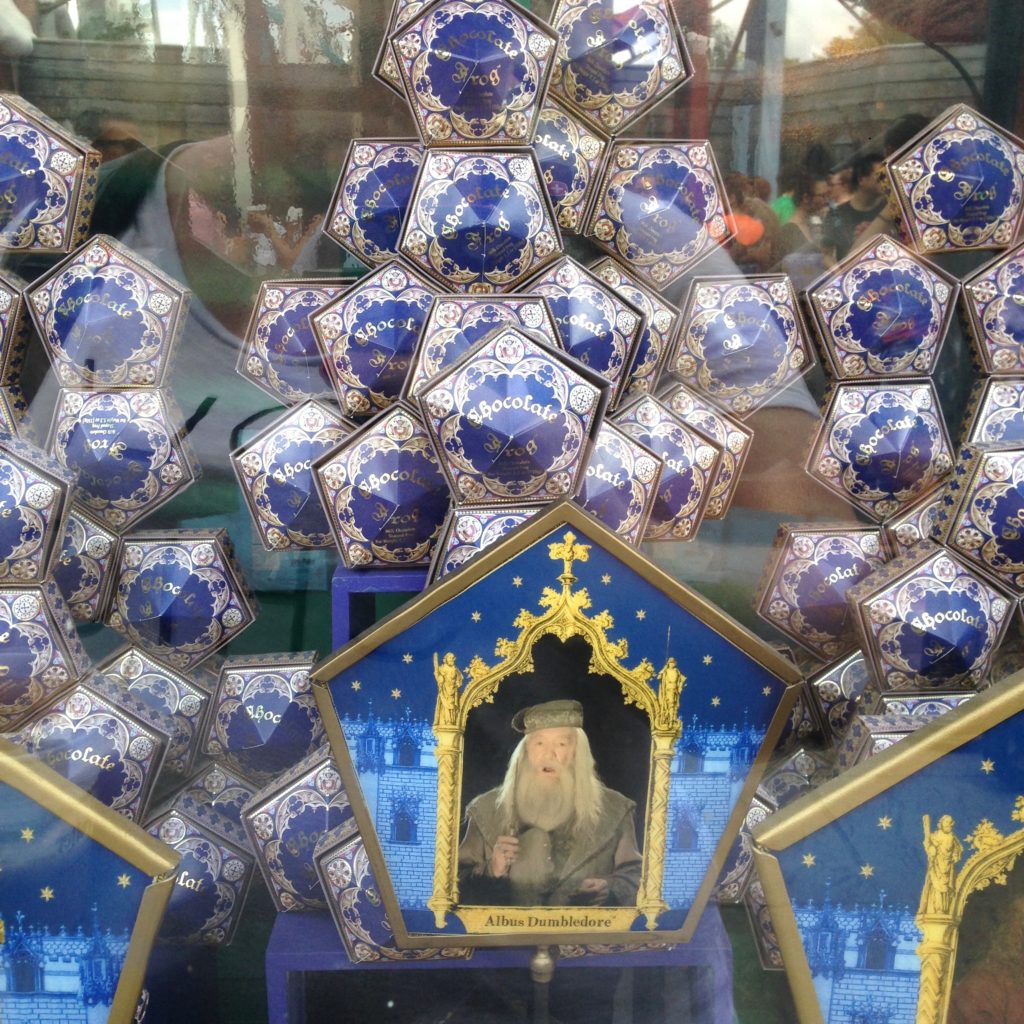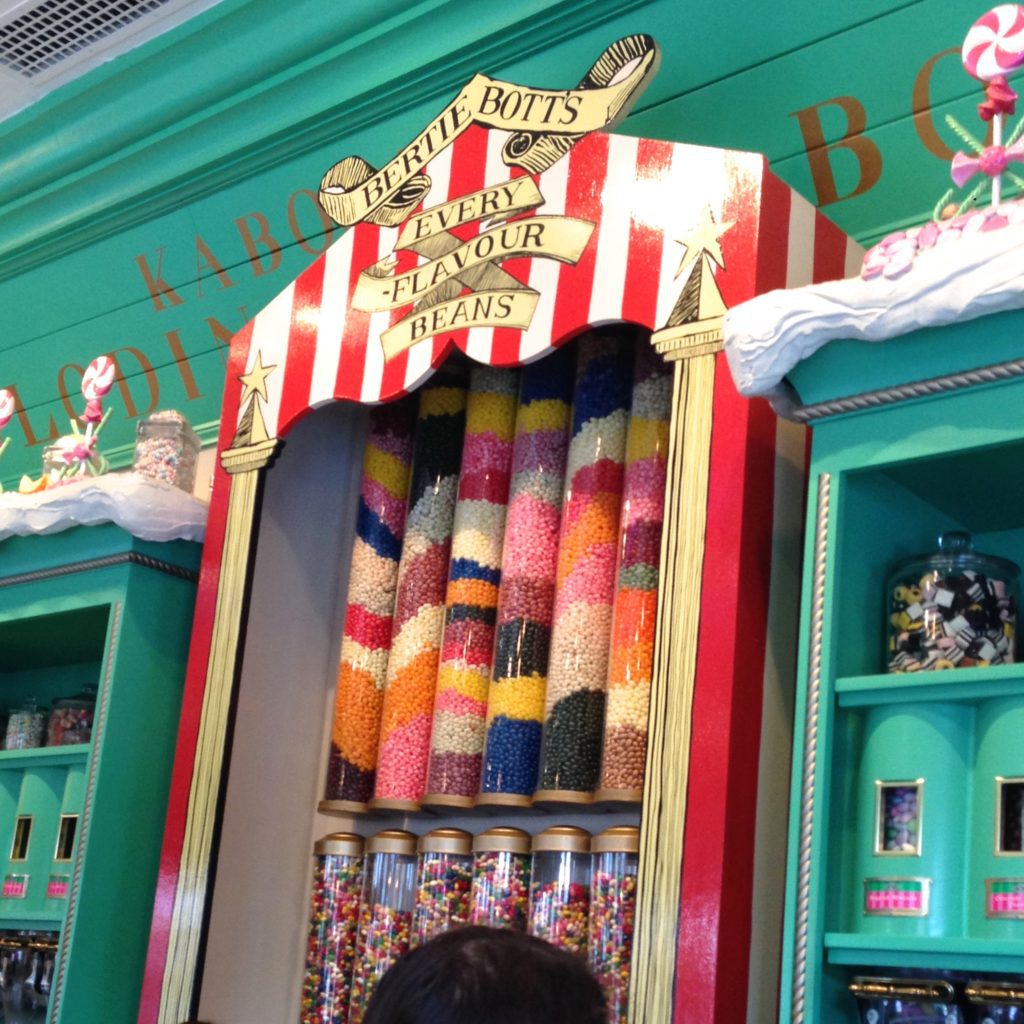 Universal Studios was a blast! My husband and I had so much fun and we can't wait to go back!  Honestly, this was probably one of my favorite vacations ever! Here's a quick movie we put together that shows everything from our trip! The Wizarding World of Harry Potter was a dream come true. It's everything I hoped it would be and more. I can't wait to go back!