Want to score some free samples of Lashem for your lashes? If you are like me and you hate your short, non-existent lashes, this might just be the key to getting some seriously longer, fuller lashes.  I haven't used this product, but I'm willing to take the Lashem challenge!  Here's the info from Lashem about the challenge: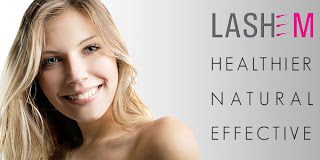 Keep the LASH BEFORE pictures coming! Lashem Lash 30 Day Challenge! Who is up to take the Lashem Challenge? Who wants BIG, BOLD, beautiful eyes? Just email us at info@lashem.com 
why not TRY this amazing opportunity for FREE and to be featured on our FaceBook page! All we need is a before picture and a mailing address to send your FREE LASHEM sample. Then please after 6 weeks send us in your AFTER picture!