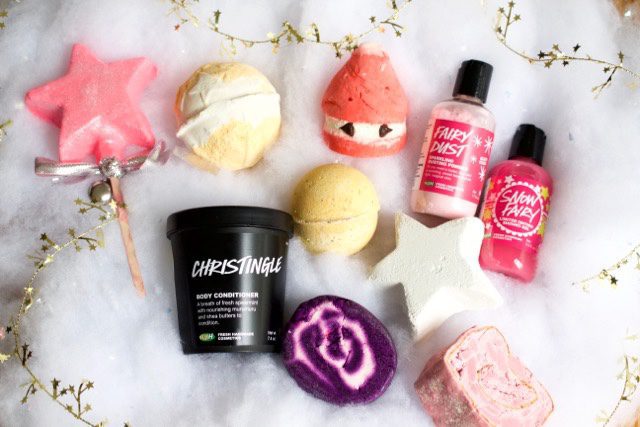 It's that time of year when LUSH tempts me with their Holiday products! I love gifting LUSH to pretty much everyone on my list because they have such a fantastic selection of products to choose from at all price points and they even have them pre-wrapped and ready to go! Plus, as much as I adore LUSH products and use them on regular basis, I remember that not everyone is as obsessed with beauty products that I am and there is a good chance that maybe they haven't tried anything from LUSH before.
LUSH Holiday 2015 Collection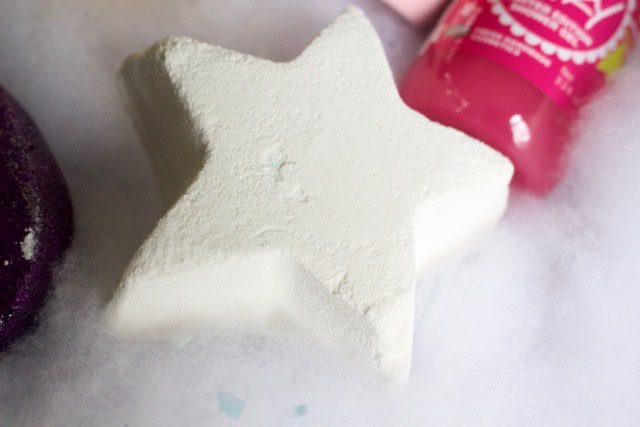 Vanilla, Rosewood and Bergamot are featured ingredients in this bath bomb.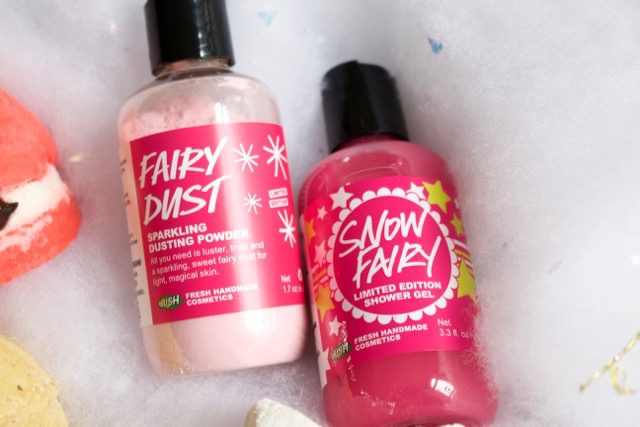 Snow Fairy Shower Gel $9.95 to $29.95
Snow Fairy Shower Gel is my favorite shower gel to use around the Holidays because, well, it's only available this time of year. It's a tradition to pick this up every year! It's sweet smelling, pink and has biodegradable shimmer! YAY!
Fairy Dust Sparkling Dusting Powder $6.95
If you love the way Snow Fairy smells, you will love the Fairy Dust Sparkling Dusting Powder. This dusting powder gives the skin the faintest glow and shimmer. It's really lovely! Plus, it smells so sweet! I use this after I take a shower using my Snow Fairy Shower Gel!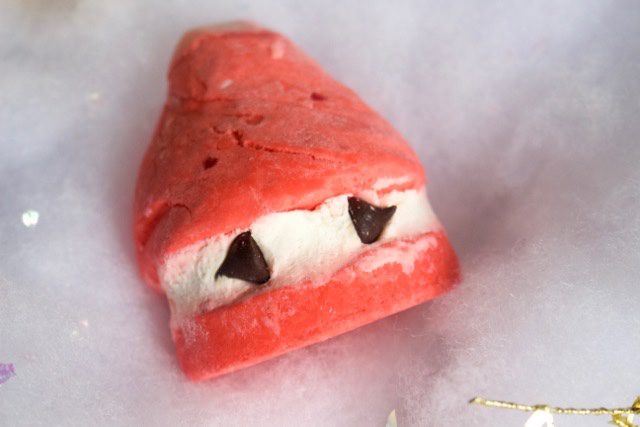 Crumble this Bubble Bar under running water and voila! Bubbles! I normally break these up and get at least two baths out of one bar!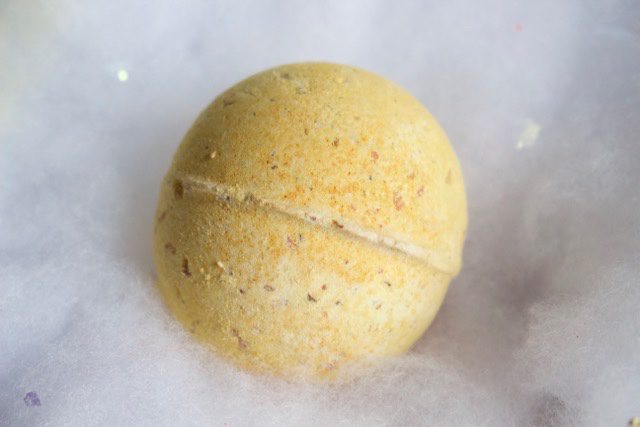 A crackling bath?!? YES! This bath bomb features crackling vegan popping candy and Cinnamon. The PERFECT bath for this time of year!
Crumble this Bubble Bar under the bath and get ready for some major bubbles! I normally get at least two (if not more) baths out of this one bar!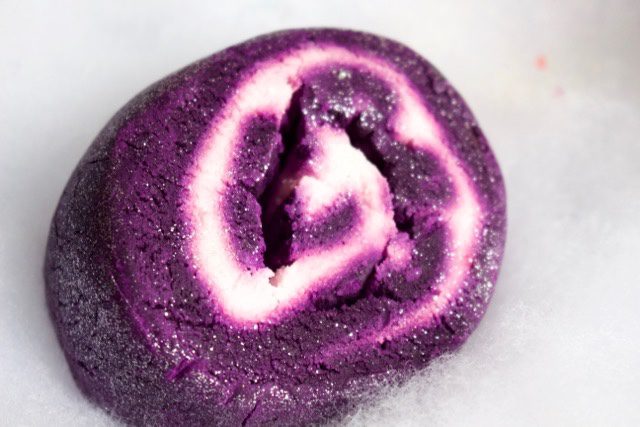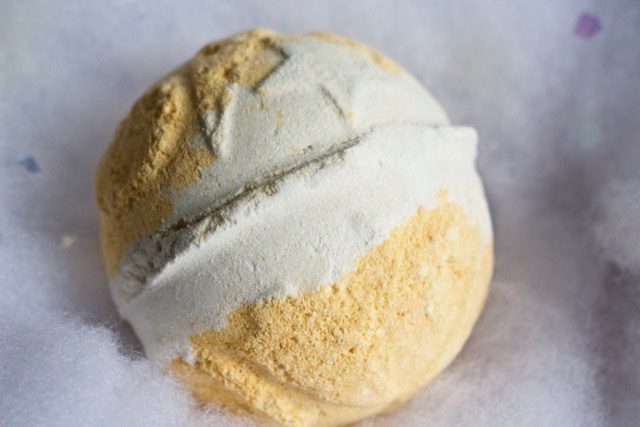 I love the scent of this Bath Bomb! It's a bit of sweet and spicy! Also, this is perfect for dry skin!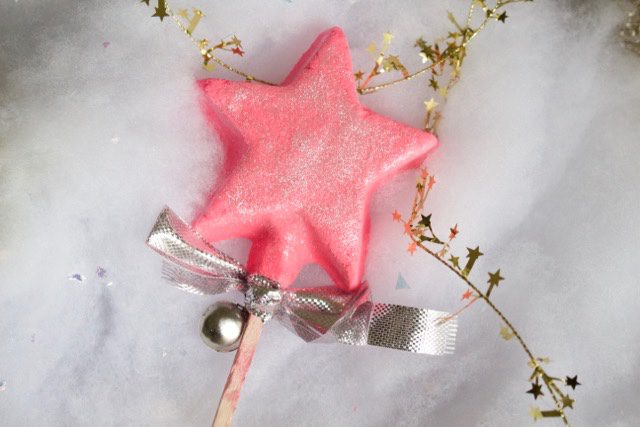 Swish around in the tub for Cotton Candy Scented Bubbles! Who doesn't want Cotton Candy Scented Bubbles?!?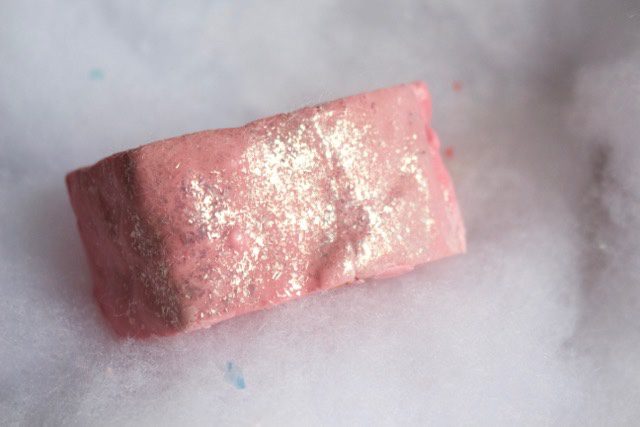 The Icing On The Cake Roulade $10.95
I've never tried a Roulade before! This is such a different cleanser than I've ever used before, but it seems really interesting! You can use the entire bar like a normal bar of soap or use a small amount to get a decent lather! Almonds, Oranges, Limes and Lemon Peel make this smell ahh-mazing!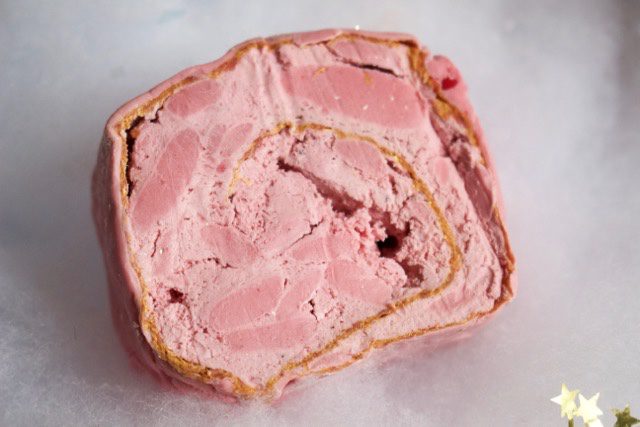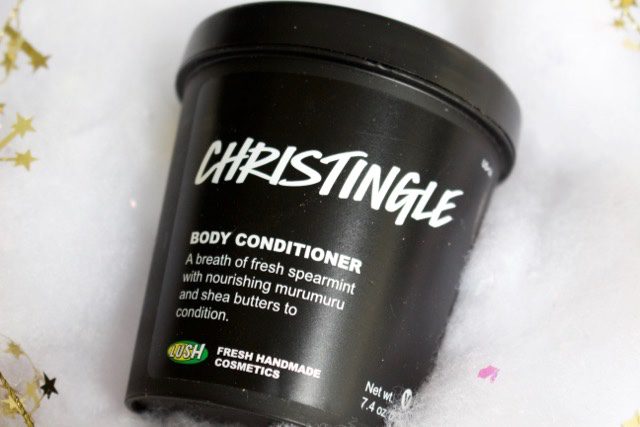 Christingle Body Conditioner $26.95
First of all can we talk about the name? You can now all call me Christingle for the entire Holiday season, ha! This Body Conditioner features Peppermint, Spearmint and Grapefruit Oils. Also, it's incredibly moisturizing. This is probably my favorite product I've used from LUSH in a long time!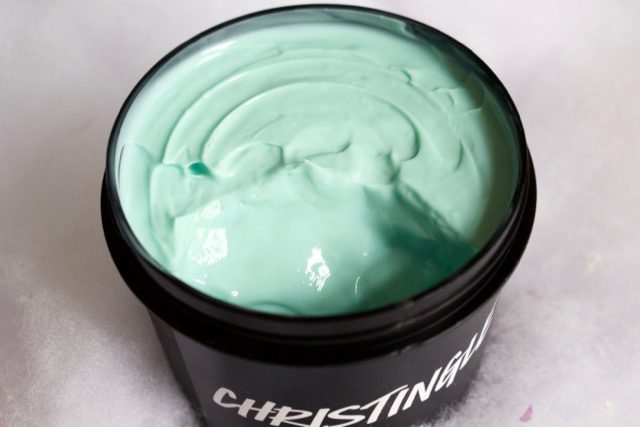 Click here to locate a LUSH Store Near You

Products were supplied by PR. All thoughts and opinion are my own.