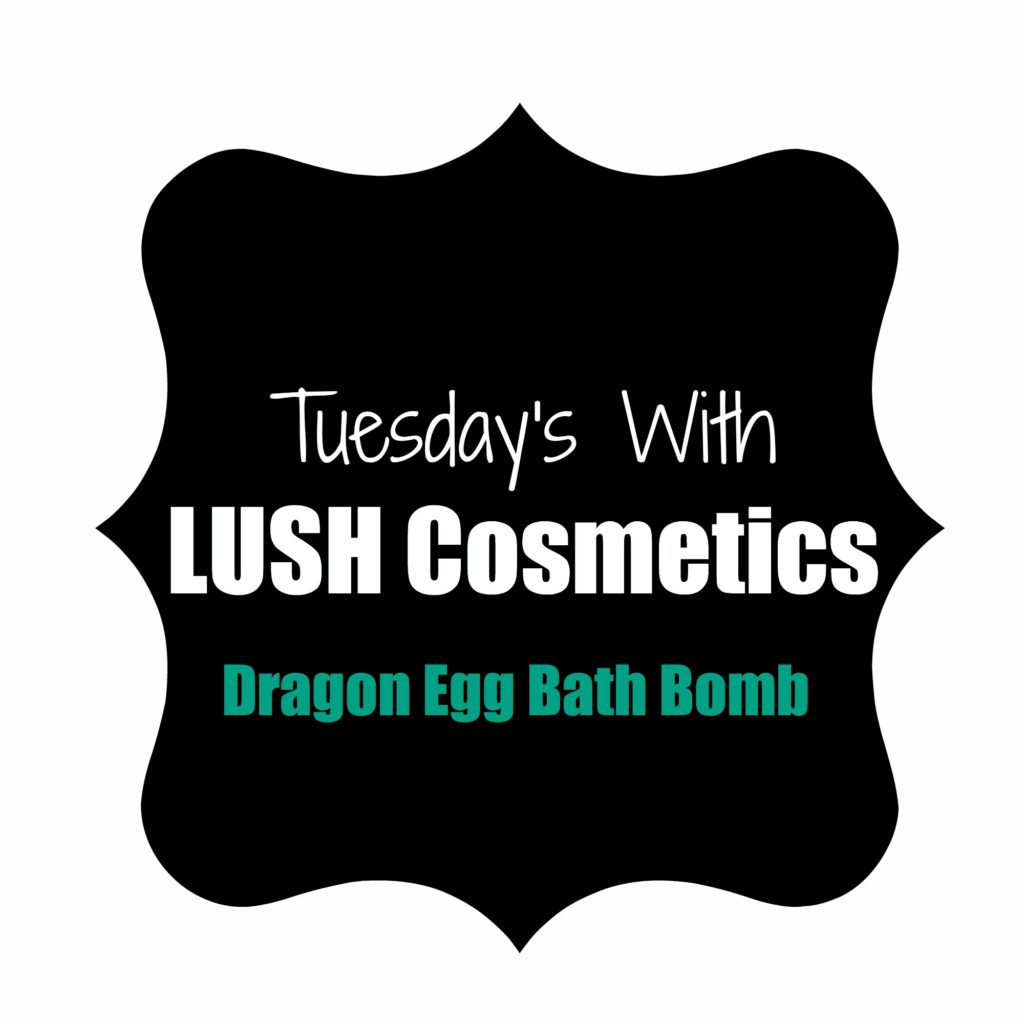 I thought it would be fun to do a new series and I figured why not feature a brand that I absolutely love?!? So Tuesday's on Simply Stine are going to be all about LUSH. I've reviewed this brand numerous times before (read here, and here) and I've gotten quite a large pile of products that were either sent to me or products that I've purchased. Some are favorites of mine, while others I'm not so familiar with. So to give everyone an idea of why I love this product line so much, I will do a video and/or blog posts and review a new LUSH product every Tuesday for a while. Sound good?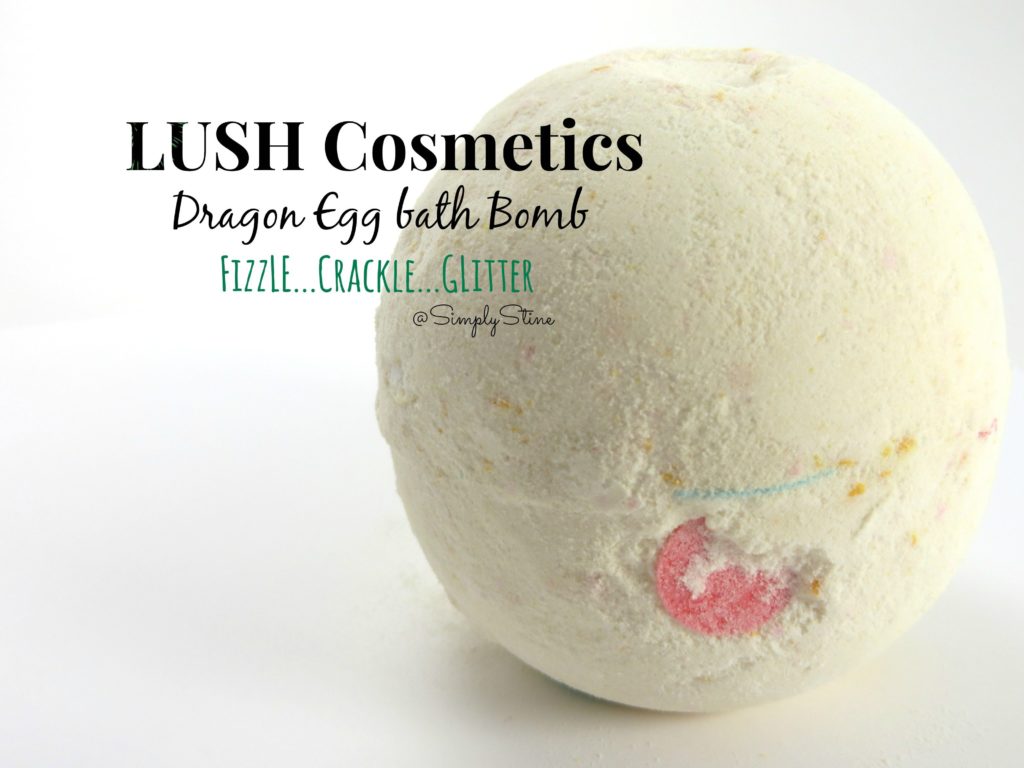 For my first product, I HAD to choose a bath bomb. LUSH is THE place to go to for the best Bath Bombs. The first one I am going to review is going to be the Dragon Egg Bath Bomb. It's a super yummy citrus bath bomb that contains Lemon, Bergamot and Jasmine and it cracks, fizzes and pops. I love that it also ends with an explosion of glitter (yes, it really does!). This bath bomb is one of my favorites because the scent really wakes me up. This is the perfect bath bomb to use before you go out because you'll smell fabulous and you'll have a nice glow from the glitter. It's nothing obnoxious, instead, it's a nice golden glow!
Here's the video I filmed showing the Dragon Egg Bath Bomb in action! If you don't want to watch the whole video, feel free to fast forward to see what happens when the Bath Bomb gets dropped in the water! Sometimes the Bath Bombs can be a little slow to really, fully dissolve, but I wanted to be able to show you why I love these Bath Bombs so much. They actually do quite a bit!! So enjoy the movie and I'll see you next Tuesday with some more Lush goodies to show you!
$6.25 available from LUSH STORES and Online
*This post was paid for by Simply Stine. All thoughts and opinions are my own. This is not a sponsored post, I just really enjoy LUSH products!*