This past weekend I had a lot going on. We had my Niece and Nephew over for a sleepover on Friday! We went to Shake Shack, had Crumbl, and watched Turning Red. It was so nice out that we played corn hole, some baseball, and went on some backyard adventures.
On Saturday, we started the day with some McDonalds breakfast (sometimes a hash brown is necessary) and we celebrated my Nephew's Birthday. He is Star Wars obsessed and my SIL did such an amazing job at the decorations. She's so talented and puts so much time into everything. We spent the entire day with them and ended the night with a family dinner. It was a great day!
Sunday was a get caught up day. I wish I had been a bit more productive, but hey, that's life sometimes. Some days I want to do everything I can so it's done and others, I just want to sit on my butt and be lazy. Right now it's Monday and I'm sitting on my screened in porch because it's so sunny and beautiful outside. I'm working ahead for the week (I have a hair apt Tuesday! FINALLY!) and some other work obligations to finish this week.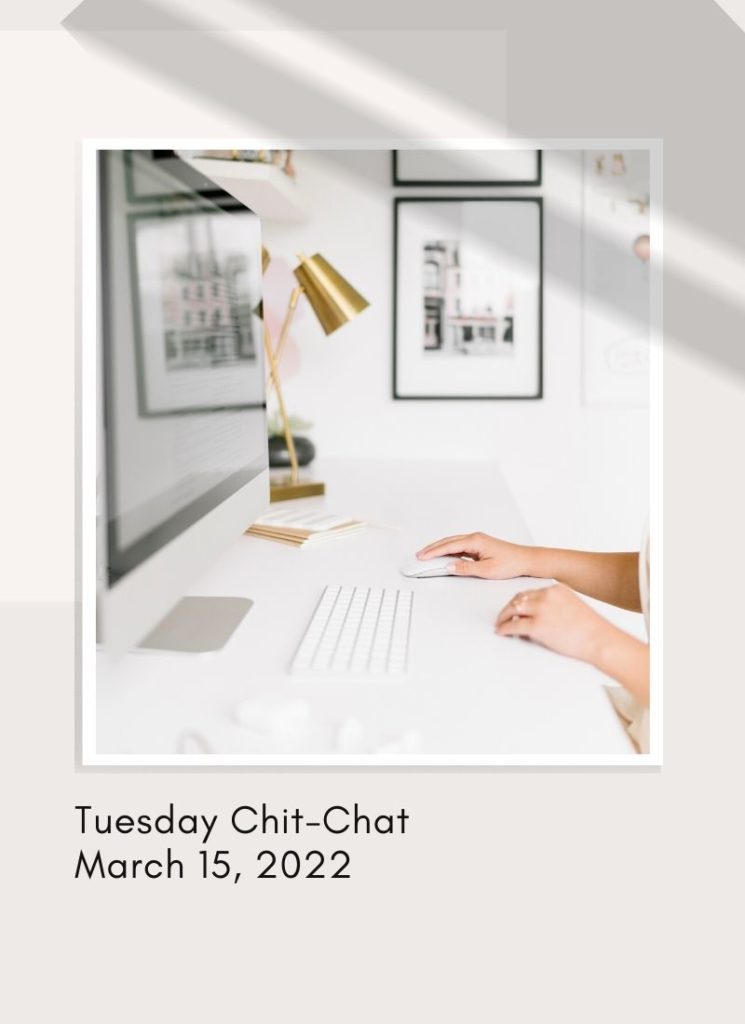 Beauty
I'm out of a few things in my beauty routine, so I bought this Hyaluronic Acid and this Eye Cream. Both were under $20.00. Will report back.
I'm going to be picking up the SuperGoop (Re) Setting Refreshing Mist for when we go to Florida. Normally when I'm there all I do is sweat my makeup off, so hoping this helps lock it in place a bit. Plus sun protection!
Ulta is having their 21 Days of Beauty! Check their site daily for the deals. They're normally pretty good. I always stock up on my favorite eye patches during the sale. I'm going to be sharing the daily deals on my Instagram account daily.
Fashion
Be on the lookout for my Spring Capsule Wardrobe post coming Friday!
Entertainment
We finished Pam and Tommy and we loved it. I just felt horrible for Pam because as we all know, that situation hurts the woman most of all. I had no idea about so much of this story. Glad we watched it.
I briefly got to watch parts of Turning Red on Disney+. I keep hearing stories about this movie causing quite a stir, BUT I don't get it?!?!? Yeah, it deals with puberty and finding out who you are, but it also deals with a parents and their expectations they place on their children. These all seem like issues that would make sense to discuss??!?!?!?!
We finally watched West Side Story on Disney+ the other day and it was incredible! I can see why it's nominated for so many awards.
Books
Josie Silver, author of One Day In December, has a new release out called One Night On The Island! I purchased this book, but I haven't started it quite yet. I'm really looking forward to this one!
I started The Atlas Six on audiobook. This book is so popular on TikTok, so I'm excited to see what it's about. (Shared my Libro.fm referral link! It supports independent bookstores!)
This post contains affiliate and referral links. If you click on my affiliate link, I will make a small commission, at no extra cost to you. If you click on my referral links, you will get a discounted and I could earn a free book in return. Again, all at no extra cost to you. Thank you for supporting Simply Stine!
Shop The Post