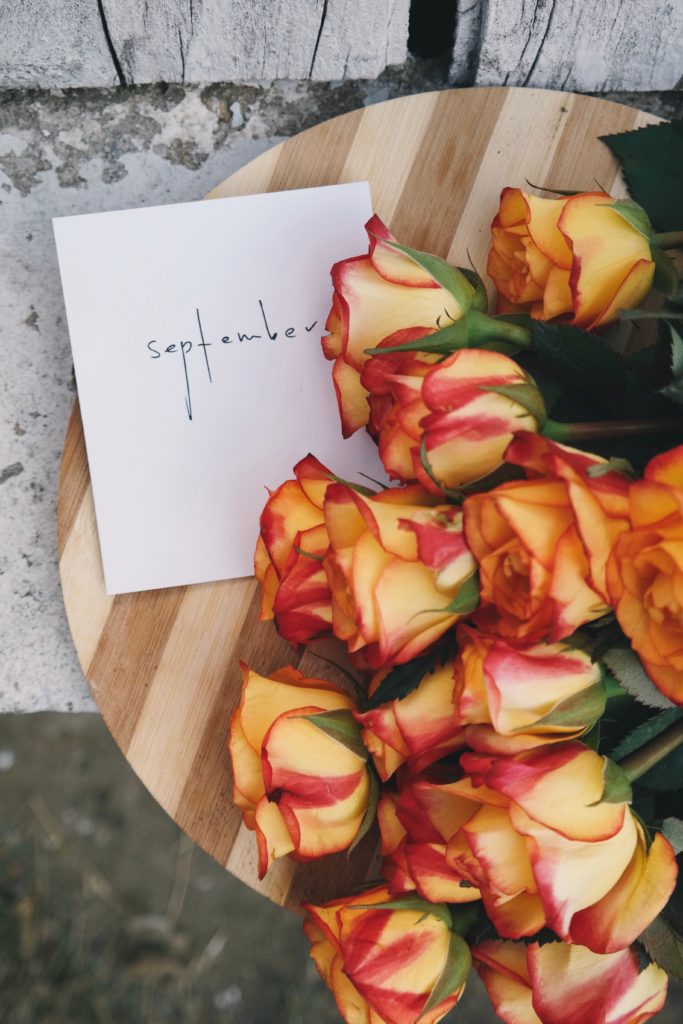 Happy day after Labor Day! Did you guys enjoy your long weekend? I had quite a busy weekend, but I did manage to get some pool time in because we're still having #FakeFall here in Georgia. In the mornings it's slightly less humid and a bit cooler, but by afternoon you're sweating again. So I've got the fall candles burning inside the house and outside, well it's still almost 90. *sigh*
Today I thought we'd just chat about some things I want to talk about and things I want to share with you guys. Sound good? Let's get to it.
I did a little browsing the Ulta 21 Days of Beauty Sale online. Are you picking anything up? Here's what caught my eye:
I could go on and on with that sale. Head to the site and check out the daily deals for yourself!
I ordered tickets to see the Downton Abbey fan event for September 12th. I'm a die-hard DA fan and I can't wait for this movie. Anyone else?!?
I ordered a new phone case that can charge your phone. No, it's not big and bulky or ugly. I thought this leopard one was cute for fall, also! NOT SPONSORED, but when I checked out, it gave me a link to share that I believe contains a discount.
I recently went on a bit of an Amazon shopping binge and I wanted to do an update since I've received the items.
I went to Bath & Body Works and picked up some new Fall candles and some plug-ins for some rooms in the house. I think Fall candle scents might be my favorite ever. I picked up Sweet Cinnamon Pumpkin, Caramel Pumpkin Swirl and Paris Cafe. For the plug-ins, I went with Linen and Lavender and I got one Midnight Blue Citrus to try.
I've recently been on a bit of a reading binge. I had a couple books appear in my Kindle from the library that I had requested forever ago and I've been loving them! I'm on book two of A Court of Thorns and Roses series and I'm LOVING IT!
American Royals by Katharine McGee comes out today and I had my book pre-ordered. It was delivered by 9:30 this morning, which was impressive! I've had my eye on this book as I love everything Royals AND she is the author of The Thousandth Floor series, which is our September book club pick for Influenced The Podcast.
Is it too soon to be excited about a new Oreo flavor for the holiday's? What's your favorite flavor of Oreo's that they've come out with? I LOVE the peanut butter one!!
A new K-Beauty favorite is coming to Sephora this month! I am a HUGE fan of K-Beauty products because their technology and ingredients are so way ahead of ours here in the states. Plus, they take skincare to a whole new level compared to our routines. This line of skincare products is a great option for those on a budget as well! I'm especially interested in trying their discovery kit as it's under $20.00 and features three of their best-selling products. Online September 4th and in stores starting September 6th.
Remember recently when I posted about how I did "a thing?" Well, it's been about three weeks since I started and I plan on having an update for you on Thursday! So far, I'm really impressed with myself and the progress I've made. It's not perfect, BUT it's progress.
I'll see you on Thursday again and if you're not signed up for my newsletter, be sure to sign up now! I'll have a new one coming out this week!
Affiliate Links Included in this post
Shop The Post