Another Sephora Sale starts this week so I thought I'd talk about the items that I feel are worth buying during the sale. Maybe you need some beauty inspiration. I GOT YOU. This is the time when I stock up on the products that I use regularly and also the ones that cost a decent amount like skincare tools, fragrance, and more. Be sure to Check out my post on some of my favorite Charlotte Tilbury products as I always stock up on those during a good Sephora sale. They're just so good!
The Sephora Sale information:
Rouge 4/1-4/11 (20%)
VIB 4/5-4/11 (15%)
Insider 4/7-4/11 (10%)
Use code SAVESPRING to save
One Dyson product, three Tarte Shape Tape Concealers, Five Morphe Products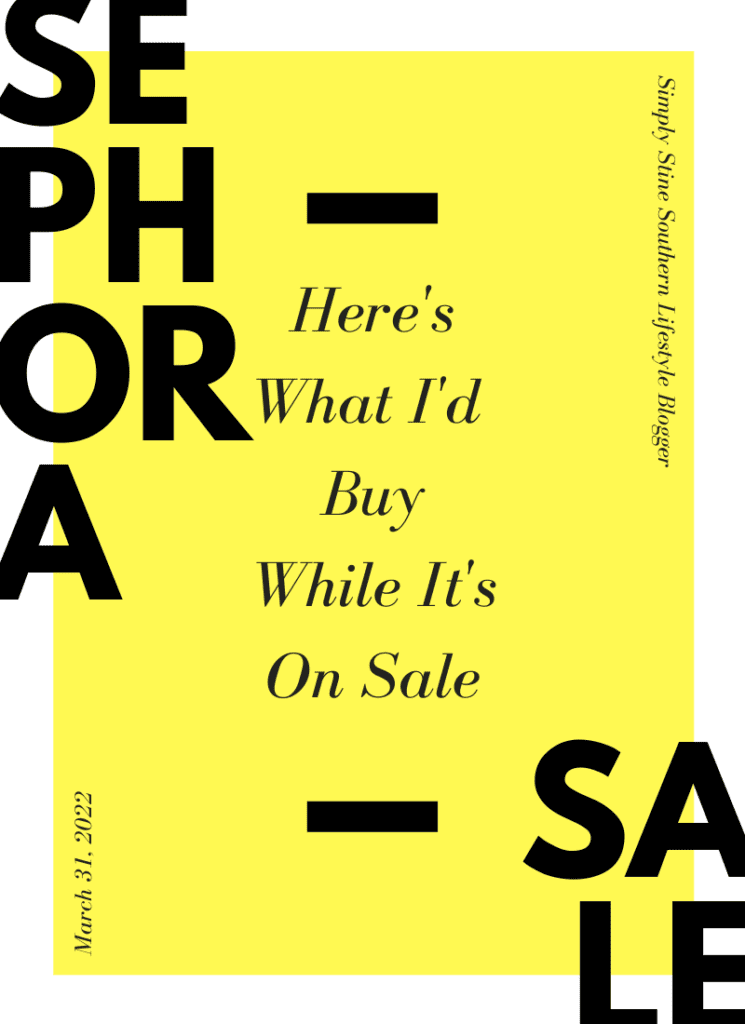 Sephora Spring Savings Event

I love several of these items! The Saie Highlighter is gorgeous. The Kosas eyeshadow formula is one of my favorites for a cream eyeshadow and the Ilia mascara is my go-to. This is a great way to try the smaller sized products at a reasonable price! The Plump and Hydrate Lip Kit also looks great!
Charlotte Tilbury Hollywood Flawless Filter
This is like a filter for your complexion. I use shade 2 and it's the perfect shade for my complexion. It gives you radiant skin. It can be used as a primer, mixed with foundation, worn on the high points on the complexion, or even on its own. It's fantastic. *All Charlotte Tilbury products that I've tried have been fantastic and I always stock up during any sale. Other products to consider:
This is the time to stock up on your SPF products. I LOVE using Supergoop GlowScreen and I also just picked up their (Re)Setting Powder Sunscreen to take with me to Florida. This is a fantastic brand and I can't recommend their products enough.
Westman Atelier Mini Petite Clean Sticks Trio
My good friend Heather gifted me this set at Christmas time and it's honestly so good. It contains a bronzer, highlighter, and a blush/lip color. I have the Color 1 set and it's great for a more fair to light complexion. There is another set, Color 2, that's for deeper complexions. If you've been wanting to try this highly raved about product line, now is a great time!
YTTP Superfood Antioxidant Cleanser
I've been raving about this cleanser for quite a while now. It's been over three years since the first time I tried this cleanser and I'm still using it and loving it. It feels hydrating and I love it because it's also great for removing makeup, without leaving my skin feeling dry. Other products to consider from this brand:
Superberry Dream Cleansing Balm is SO GOOD at removing makeup
Superberry Hydrate + Glow Dream Mask I saw My.Sister.Made.Me.Buy.It rave about this overnight face mask and I picked it up. It's worthy of the hype. My skin is hydrated, plump, and glowing after I use it. I leave it on overnight as the last step of my skincare routine about three times a week!
Mandelic Acid + Superfood Unity Exfoliant was a random purchase I made around Thanksgiving last year. I needed a new liquid exfoliant and this was suggested to me. I loved it. It didn't irritate my skin (I'm slightly sensitive) and it worked great at keeping my pores under control.
Pat McGrath Bridgerton Cheek Palette
I don't normally go crazy for cheek palettes. I stick with a few go-to blush shades and that's it. However, when I saw this palette, I knew I wanted it as soon as I saw it. The colors are so pigmented and beautiful on the skin. The highlighter is STUNNING. I'm so happy with this purchase and as always, if you can save on Pat McGrath, now is the time to buy!
Gucci has some incredibly beautiful products. Their bronzing powder is gorgeous and the range of shades is fantastic. Their lipsticks are visually stunning. You get the point. It's expensive and worth picking up if it's been on your radar during a sale.
This mask has a serious hold on me. It's probably one of the best facial masks I've ever used to give me a glowing, radiant complexion. A little bit goes a long way, so this face mask does last me quite a while. I've tried others that are supposed to be "dupes" but honestly, nothing has impressed me as much as this one has. I also love her Cleansing Oil so, so much.
I think sheet masks can be gimmicky, but Dr. Jart+ is the real deal. Every single time I use one I'm always so impressed. Their VitalHydra Solutions mask is so good for dry skin. Same goes for their Ceramidin sheet mask. Every single one I've used has impressed me.
This is one of my favorite scents to wear in the summer. It's light but just the right notes for warmer weather. Bergamot, Pink Pepper, Coconut Milk, and Lemon. If you're wanting fragrances for summer, pick them up now!
If you're going to buy anything Tom Ford, let it be when it's on sale at least. Luxury prices don't always mean it's better than anything else on the market, BUT I will say that his products do impress me for the most part.
This is the time to buy your skincare tools that you've been wanting. The Dr. Dennis Gross FaceWare Pro Clear has been super popular. Helps with anti-aging, acne, Also, your NuFace, GloPro,
Hair Products
Think K18, Olaplex, Oribe products, Kerastase products , Dyson tools. Now is when you buy those products and tools because you'll save some $$$.
Shop The Post