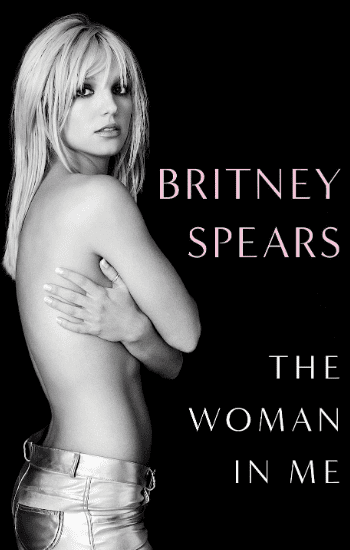 Synopsis:
The Woman in Me is a brave and astonishingly moving story about freedom, fame, motherhood, survival, faith, and hope.
In June 2021, the whole world was listening as Britney Spears spoke in open court. The impact of sharing her voice—her truth—was undeniable, and it changed the course of her life and the lives of countless others. The Woman in Me reveals for the first time her incredible journey—and the strength at the core of one of the greatest performers in pop music history.
Written with remarkable candor and humor, Spears's groundbreaking book illuminates the enduring power of music and love—and the importance of a woman telling her own story, on her own terms, at last.
My Review:
Michelle Williams did a great job narrating it.
While this book wasn't full of too many shocking secrets, it was still shocking. I won't give anything away but I will say that this poor woman had no one. How her family (and management) was able to do this to her is beyond me.
I know we are all wanting the true story of what went down with her and Justin. Obviously she loved him. I felt that she could have been much, much more detailed and graphic with her stories, instead, I think that she was much calmer than I would have been. We've been saying he's garbage for a long time now and well, she painted a pretty good story to back that up.
Some of the more shocking things about her story was her schedule. She had no life. She was basically either forced to go to rehab or she was touring. She had no life. Every single aspect of it was controlled.
I think this was a way for her to tell her story and to thank her fans. It's not full of bombshells, but I think it explains a lot of her behavior that we were questioning.
Let this poor woman live the life she wants. Let her heal. She has a lot of trauma to work through. I hope she's able to get the help that she deserves.
Need a new book to read? Check out my September Reading List!
Shop The Post