Right now, a lot of us are stuck at home and we're trying to keep ourselves occupied the best we can. This presents a great opportunity to really work on your skincare game. I wrote a post all about how to take care of yourself during this coronavirus social distancing situation. Today we're going to discuss the face masks I'm currently using and some of the others I'd recommend.
I feel like if you can do one thing to improve your skincare routine, it's using a skincare mask routinely. On top of drinking plenty of water and all of that, a good face mask is so great for your complexion. They help with buildup of gunk in our pores. They hydrate our skin. They help with blemishes. They make our skin glow and help with dullness.
*Dreams of the days when we could walk into Sephora or Nordstrom to pick up some beauty products……*
Face Masks for Dry Skin
Right now I'm looking to hydrate, calm, and soothe my skin. It's not to the point of having dry patches but If I don't take matters seriously, I don't think we'd be far from that reality. That means sheet masks and regular face masks every other day for me. At night, I'm also slathering a thick balm all of my skin. I have two that I'm loving right now: Charlotte Tilbury (Luxury) and the Weleda (Budget) Skin Food.
My favorite masks for dry skin are:
Face Masks For Dull Skin Types
I use a face mask for dull skin at least once a week. This is a time when you can really work on a nice exfoliation (whether that be physical or chemical) to help brighten up my complexion. This will help ensure that my skin is glowing and appears healthy.
My favorite face masks for dull skin: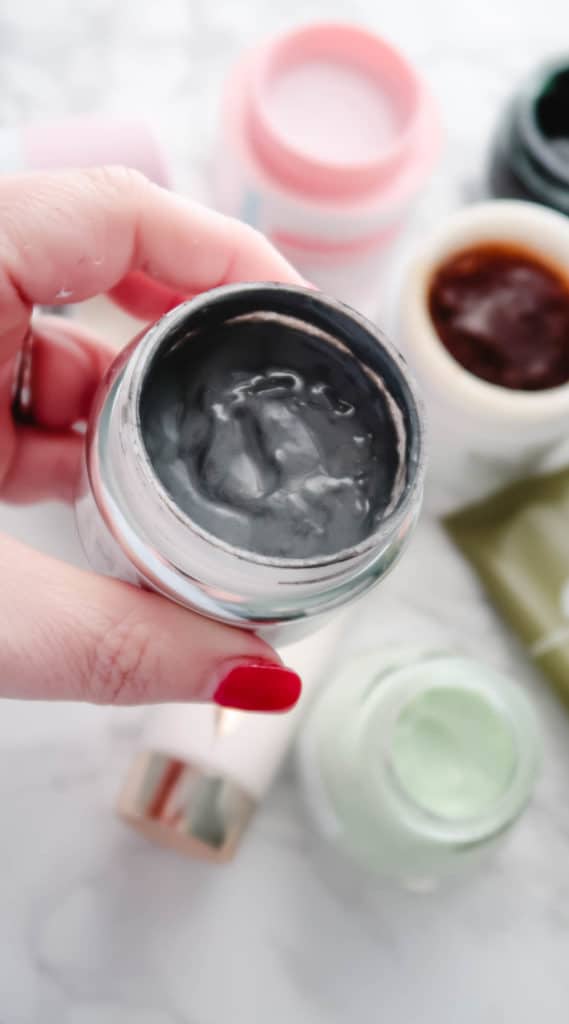 Face Masks For Oily Skin Types
For most people with oily skin types, you also typically tend to be dealing with acne issues as well and congested pores. For people with this skin type, I like to recommend a purifying mask treatment. I HAVE to use these as I have issues with combination skin and enlarged pores.
My favorite face masks for oily skin types: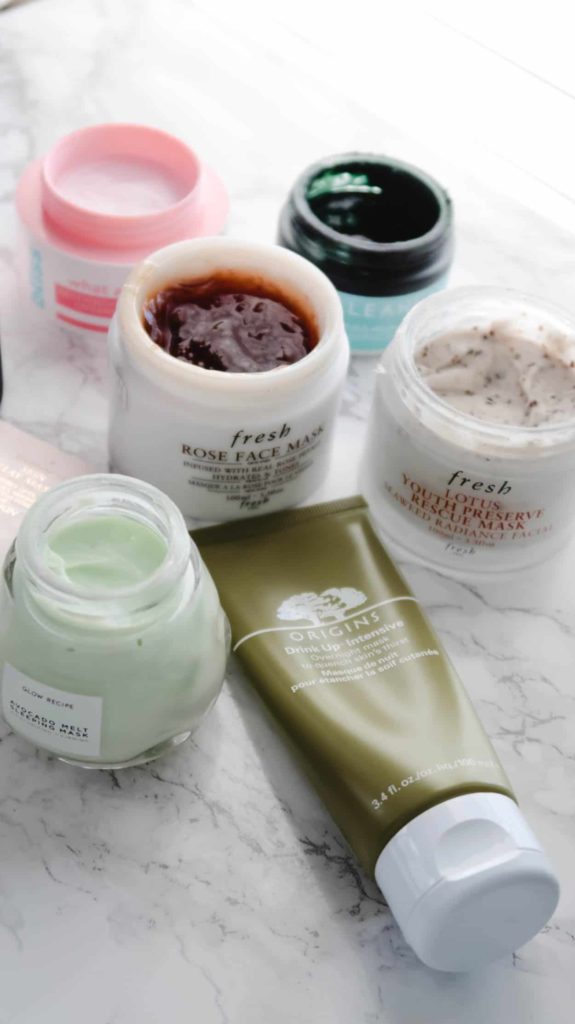 My Favorite Sheet Masks That I Use
It should come as no shock to anyone that follows me on social media that I love a good sheet mask situation. I use them weekly and I'm REALLY missing them right now as I didn't pack enough to use since I'm going to be in Ohio longer than I thought.
I like sheet masks because they offer immediate results. They're great for hydration, calming the skin and they can also give a really quick detox to the skin. There's a sheet mask available for any issue you're experiencing. Here are a few of my favorites that I use all of the time.
My favorite sheet masks:
I plan on really treating my complexion to some great products and I plan on doing a good face mask as often as possible. It might not feel like self-care for some people, but to me it makes me feel fantastic. I'm on allergy medicine, I'm stuck at home and so many other things are happening right now so I feel like my skin is really out of control at the moment. Sometimes you just have to treat yourself to something that makes you feel incredible. A good masking session solves that problem for me!
Shop The Post