Another month down, another month of reading completed! Today I'm sharing my May 2021 Reading List. This is the time of the year when I really read a lot more. As the weather is warming up, I find myself poolside with a book in my hand. This is my time to really get a lot of reading done! I find it so relaxing and it helps my stress levels immensely! Plus, we'll be hitting the beach in July and well, I love a good beach read!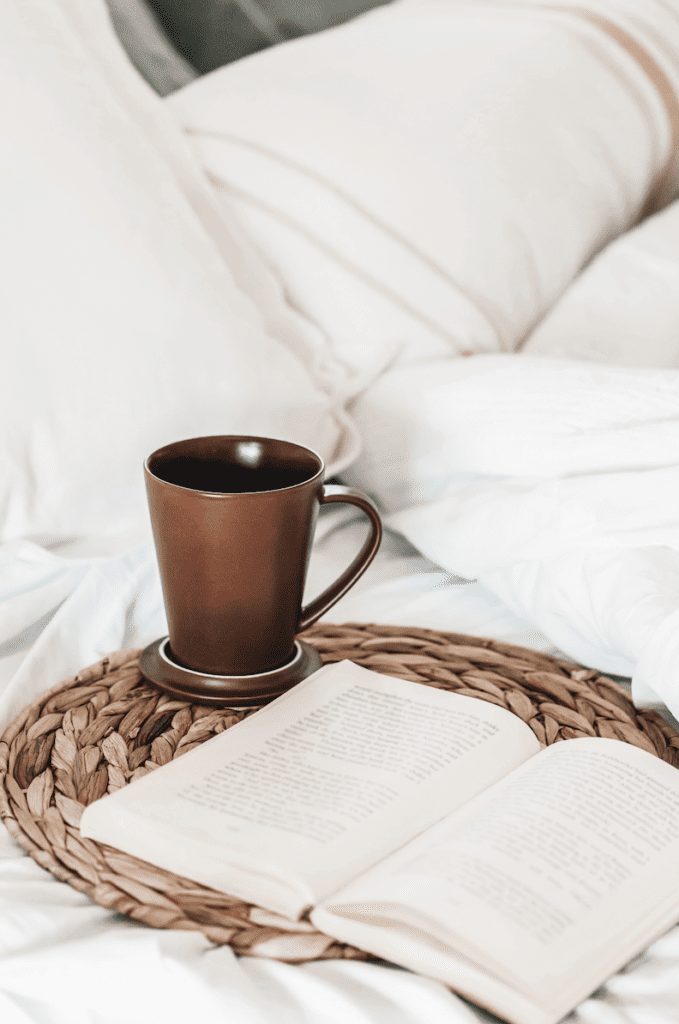 Did you miss my April 2021 Reading List?
My Summer Reading Plans
The most important thing that I wanted to discuss this month that has helped me read more consistently is something my friend Becca shared with me. She actually plans out her reading. She has it scheduled month to month and knows what she wants to finish reading each month. It's in her planner AND she even has how many chapters she wants to read daily listed. To some, this might be a lot, but I love that it keeps me on track as far as finishing a book. I LOVE IT. Here's a glimpse of what my reading schedule looks like!
June
Anatomy of Desire (audio) or Animal by Lisa Taddeo (audio)
Malibu Rising (Audio)
Yearbook by Seth Rogen
July
*All of my audiobooks are either gifted or purchased by me on Libro.fm. I have a membership and love that they support independent bookstores. You can also become a member! Here is my referral link!
may 2021 reading list
Alright! Let's get to my May 2021 Reading List. We have a lot to discuss! What books I loved, what books I'd skip. I can't wait to see what is in store for my June Reading List.
Shadow and Bone by Leigh Bardugo

This book has been all over #booktok and #bookstagram because it's a new series on Netflix. There are a lot of books in this series so I knew if I was going to read it, that I'd be committing to a lot of books. This is a fantasy book, so I was a tiny bit unsure of whether or not I'd love it or not. Fantasy can go either way for me. Turns out I loved it and can't wait to continue the series. I still haven't watched the show yet. Hoping to soon.
I LOVE the relationship between Alina, Mal, and the Darkling. It changes as the story progresses and we have lots of twists and turns between all of these characters. I found myself rooting for all of them and then BAM something changes the entire story. These characters are growing as people also. There is magic, self-doubt and finding your true self. Plus, we're getting an entire new "world" of people to learn about and imagine. There's magic and military. There's a lot of scheming and planning. Overall, I loved the book.
"Surrounded by enemies, the once-great nation of Ravka has been torn in two by the Shadow Fold, a swath of near impenetrable darkness crawling with monsters who feast on human flesh. Now its fate may rest on the shoulders of one lonely refugee.
Alina Starkov has never been good at anything. But when her regiment is attacked on the Fold and her best friend is brutally injured, Alina reveals a dormant power that saves his life—a power that could be the key to setting her war-ravaged country free. Wrenched from everything she knows, Alina is whisked away to the royal court to be trained as a member of the Grisha, the magical elite led by the mysterious Darkling.
Yet nothing in this lavish world is what it seems. With darkness looming and an entire kingdom depending on her untamed power, Alina will have to confront the secrets of the Grisha . . . and the secrets of her heart."
5/5⭐️
Shipped by Angie Hockman

This was a cute, easy read. I liked it, but found it a tiny bit predictable. That doesn't mean I wouldn't suggest not reading it. This would be a good beach read for sure. I found the characters enjoyable and what got me wanting to read it to begin with, was that it was compared to The Hating Game and The Unhoneymooners; both books I loved.
Henley was a character that was driven and trying to prove her worth. Graeme was a co-worker she hadn't met but already had issues with. Put them on a work trip (they work for a cruise line) and close quarters, and well, you can just about guess what happens.
This book had parts that were funny, parts that dragged a bit (to me), and I'm still not 100% sure about the ending. I still enjoyed it and even passed it along for someone else to read and she said she enjoyed it. So if you're looking for an easy read that will make you laugh, this is a good one!
"Between taking night classes for her MBA and her demanding day job at a cruise line, marketing manager Henley Evans barely has time for herself, let alone family, friends, or dating. But when she's shortlisted for the promotion of her dreams, all her sacrifices finally seem worth it.
The only problem? Graeme Crawford-Collins, the remote social media manager and the bane of her existence, is also up for the position. Although they've never met in person, their epic email battles are the stuff of office legend.
Their boss tasks each of them with drafting a proposal on how to boost bookings in the Galápagos—best proposal wins the promotion. There's just one catch: they have to go on a company cruise to the Galápagos Islands…together. But when the two meet on the ship, Henley is shocked to discover that the real Graeme is nothing like she imagined. As they explore the Islands together, she soon finds the line between loathing and liking thinner than a postcard.
With her career dreams in her sights and a growing attraction to the competition, Henley begins questioning her life choices. Because what's the point of working all the time if you never actually live?"
4/5⭐️
We Were Liars by E. Lockhart

We Were Liars (Click here to purchase)
This book has been on bookstagram and booktok account. I'm one of the many who love to read a book that rips their heart out. This was supposed to be that book. I read reviews saying it will destroy you. It will tear you apart. Ehhh…I did not have that reaction. This was a good story, do not get me wrong. I just predicted what was going to happen. Others that have read this book were shocked. I don't know, it was kind of obvious to me after a while.
This book has all kinds of family drama. It's about the life of the uber wealthy and how they spend their summers. Private islands, huge houses, no concerns or worries. It's about pretending that nothing is ever wrong. That everything is fine. It's a really interesting story and I kept wanting to know what was happening, even though I sort of had it figured out. A good summer read for sure.
"Welcome to the beautiful Sinclair family.
No one is a criminal.
No one is an addict.
No one is a failure.
The Sinclairs are athletic, tall, and handsome. We are old-money Democrats. Our smiles are wide, our chins square, and our tennis serves aggressive.
It doesn't matter if divorce shreds the muscles of our hearts so that they will hardly beat without a struggle. It doesn't matter if trust-fund money is running out; if credit card bills go unpaid on the kitchen counter. It doesn't matter if there's a cluster of pill bottles on the bedside table.
It doesn't matter if one of us is desperately, desperately in love.
So much
in love
that equally desperate measures
must be taken.
We are Sinclairs.
No one is needy.
No one is wrong.
We live, at least in the summertime, on a private island off the coast of Massachusetts.
Perhaps that is all you need to know."
3.5/5⭐️
Kindle Unlimited Reads
I love Kindle Unlimited. For $10.00 a month I get unlimited reading. If you'd like to try it, click this link for your first month free on Kindle Unlimited! I pay for my own subscription, but that is an affiliate link. You get a free month, I get a small commision at no extra cost to you. There are always a ton of books to choose from and I believe it even comes with three magazines a month now as well.
Also, I had to recently trade-in my Kindle Oasis. It was about four years old and was just getting slow and it was time for me to look for something different. I used the Amazon Trade-In Program and got a decent price for my Kindle and I got 20% off my next Kindle purchase.
Easy read. This story made me laugh, but there were also moments where I was annoyed. Like come on already. Major slow burn, could have been a lot shorter in my opinion. Still enjoyed it.
This is a best friends brother romance. Cute story. easy read. I always (for the most part) enjoy Kandi Steiner's books.
This book I LOVED! It was hysterical and kept my attention. Parts were obvious, but it still had me guessing until the end. The characters in this one made me laugh a lot.
Jenn who is on Instagram posted about this book. She said there were major trigger warnings; there were too many to even list them all. So it caught my attention and I read it in one day! This is a heavy book with major trigger warnings: abuse, kidnapping, ptsd…probably more than that. It was intense, but I really did love this book. It's dark, so keep that in mind. It really shows how we can go through horrible situations and still somehow be able to turn our life around.
This was a book that has a character that was mentioned from Still Beating. It was very different and one character in particular was a bit odd. Understandably so….I enjoyed this one as well. Probably just not as much as I did Still Beating.
This had parts that were funny and parts that were just way, way, way ridiculous. Parts were good, parts were annoying.
Well guys, I think that I finally found a book that was actually too steamy for my taste. Holy hell. This book. If you're at all not into reading a steamy book, don't even think about touching this one. This involves so many sexual scenes that had my mouth wide open saying "holy shit." WOW. WOW. WOW. I'm still not ok after reading this. I took several showers and felt like I needed to go to confession for the words I read.
I'm excited that I read so many books in May. I feel like I finally got out the reading slump I've been in. Did you read any good books in May? Let me know! As always, you can shop the books I read in my online shop or by clicking the links above. I earn a small commission (very small, ha) and that helps me keep creating content for Simply Stine. So thank you for the support!
Shop The Post