Ask pretty much any beauty lover to share some of their secrets and more than likely, they'll talk about the beautyblender sponge at some point in the conversation.  Why? Because the beautyblender sponges are incredible.  Want a flawless, natural airbrushed look? You need a beautyblender.  There's just something about these sponges that is one of a kind.
beautyblender just realized the blotterazzi and I picked one up while I was shopping at the Beauty Insider Week event for VIB Rouge.  The blotterazzi is described as this (by Sephora):
Shaped to fit all contours of the face, the blotterazzi™ saves you from unused corners like traditional blotting papers. Made with the award-winning beautyblender material, these blotting sponges remain "thirsty" when they are dry, absorbing excess oil without disturbing makeup so that skin stays looking radiant. With the compact's vented back and clear, hygienic separator, it ensures that the sponges keep their freshness.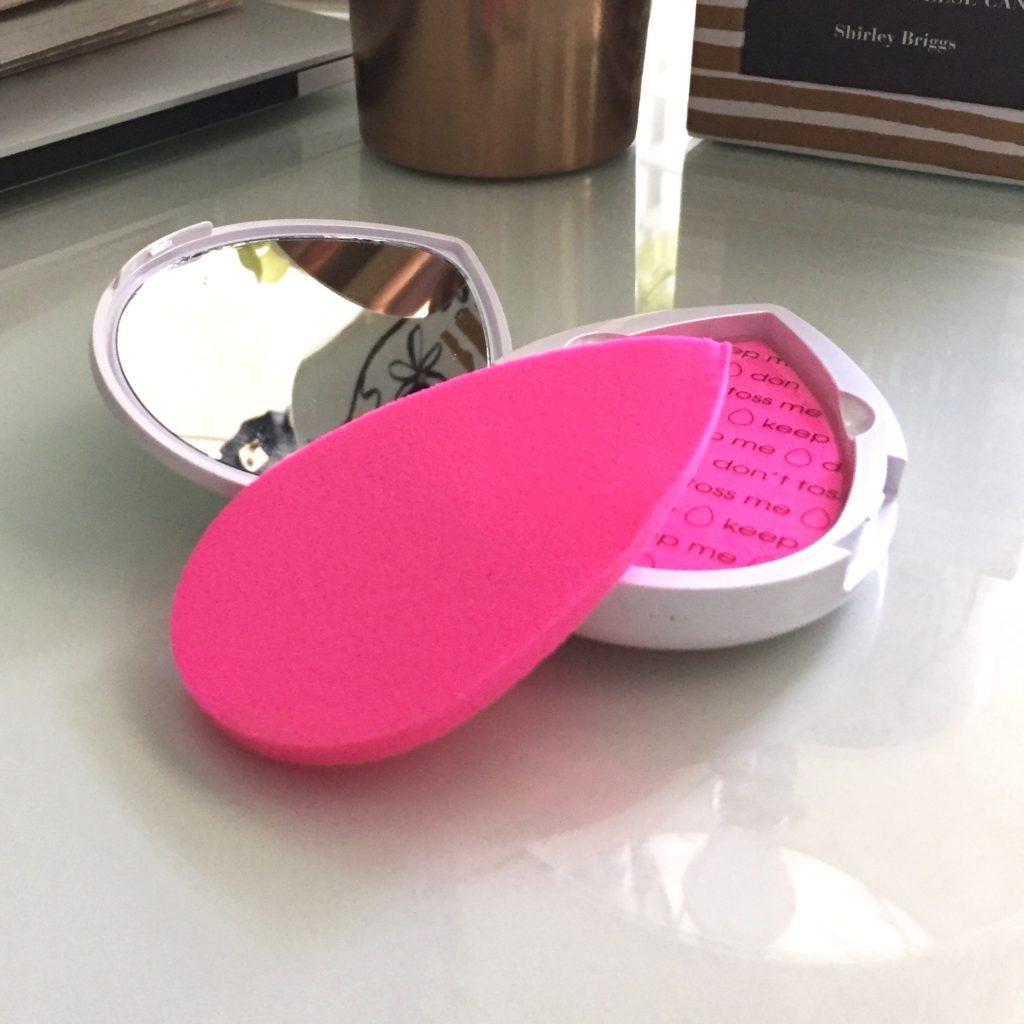 I was hesitant to buy this.  I don't know, something about it seemed kind of gimmicky to me.  I asked around some of the Sephora employees at the event that day and they all just kind of said "why not try it?!?"  So that wasn't much help.  Since then, I've used the blotterazzi several times and I'm still not 100% sure of my verdict.  I thought I'd resort back to the ol' pros vs cons and maybe that will help you decide if this is worth picking up or not.
PROS:
Great packaging. It comes in a compact, with mirror and two sponges.  It's easy to toss in your purse for on-the-go and I like that the back of the compact is breathable.
It feels exactly like a beauty blender. Feels durable.
This is washable. So if you're one of those people who has to constantly buy blotting sheets, this could save you money
The design of the actual blotterazzi is good. I like that it's easy to get in areas like around the nose, etc.
It does cut down on the oil and shine on the face, just be careful with how hard you are pressing this into the skin
CONS:
The price of this is the same as an actual beautyblender sponge.  If they're pretty much the same thing, couldn't I just pack up the beautyblender (that I already have) and use that throughout the day instead buying a new sponge?
Several times when I tried using the blotterazzi, I felt like it took away makeup from my face. I don't want shine and oil, but I also don't want my makeup to come off either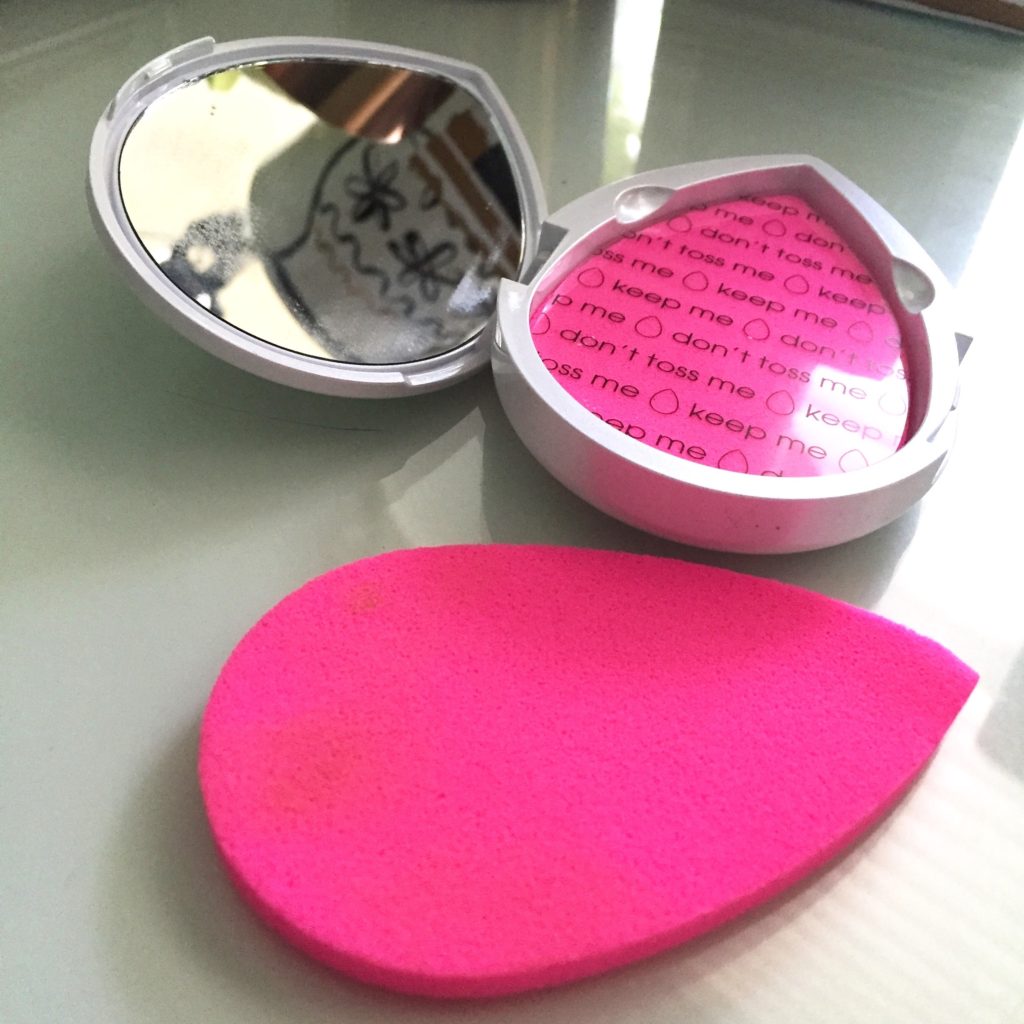 If you look closely at the sponge, there are two dots towards the left side (rounded end) that show the makeup that came off when I used this on my face.  I didn't press hard or anything. Should the makeup be coming off?!? I'd like to think no, just the oil should be coming off!
Overall Verdict:
You can see that there are some good and bad when it comes to the blotterazzi and I think that's where I'm torn the most.  Usually I either really like a product or I don't.  This is one of those not-so-simple product reviews that I can't really give you a straight yes or no.  I guess the one thing I can say is that I don't think I'd buy this again.  While I don't hate it, I'm not screaming from the rooftops about it.  I think that if you aren't wanting to spend the money on oil-blotting sheets, there are other products that you can use that are much cheaper.  Coffee Filters, Starbucks Napkins (seriously, they work great), tissue paper, etc.  There are cheaper alternatives to the blotterazzi.  I think it's just up to you to decide if you think it's worth the $20.00 or not!
Blotterazzi retails for $20.00 and is available where beautyblender products are sold

Affiliate Links Included.  All thoughts are my own. Not a sponsored post.