Every single year in our house, we always have Peanut Butter Kisses cookies around Christmas time. These aren't anything new or groundbreaking, but they're easy to make and everyone loves them. I swear my FIL probably does could eat around 20 of these a day.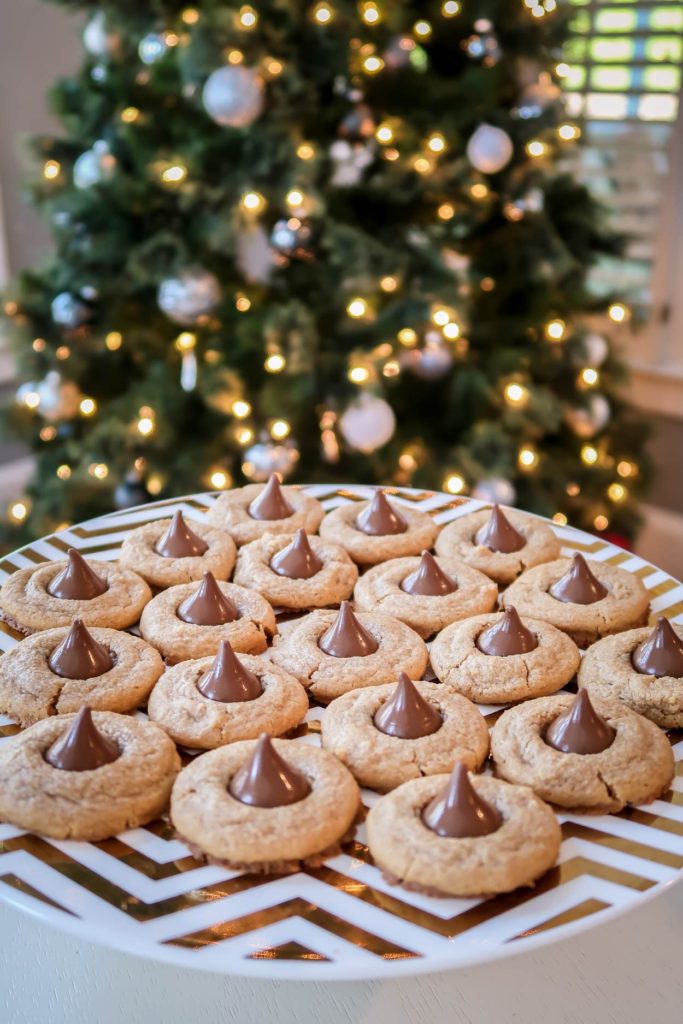 The thing about this recipe for Peanut Butter Kisses is that it only involves three ingredients. I see a lot of recipes for these cookies around the internet, but they include so many ingredients. Nope, not our recipe. You only need:
Creamy Peanut Butter
Sugar
Eggs
Hershey Kisses
This is a great recipe to make as it's easy and who doesn't love a good peanut butter chocolate combo?!?! These are easily the best cookie to whip up on a cold day to enjoy. Plus, if you're like me and won't be able to see your family for Christmas, you can easily ship these!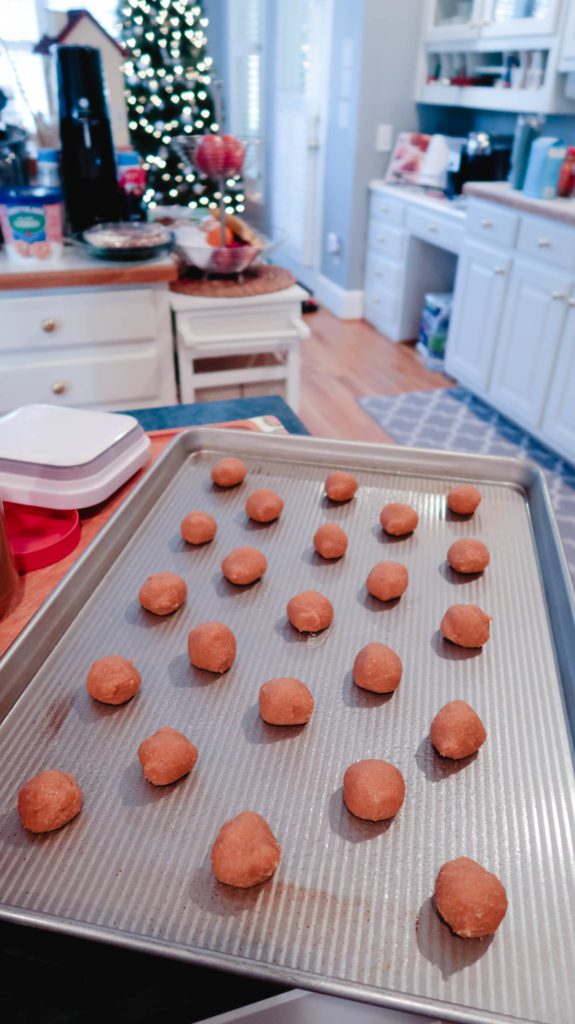 Peanut Butter Kisses
Peanut Butter Cookies with a Hershey Kiss
Ingredients
1

Cup

Peanut Butter

Creamy Peanut Butter

1

Cup

Sugar

1

Egg

Hershey Kisses
Instructions
Preheat oven to 350 degrees

Mix together ingredients (peanut butter, sugar, and egg)

Form round balls and place on baking sheet

Bake until pretty much done. About five-eight minutes depending on oven. Take out of oven and place a Hershey Kiss in center of cookie and press down slightly. Return to oven for a minute or two

Take off and allow to cool
Notes
Some people like to roll the cookie balls into sugar before baking. My family has never done this, but it does taste great! 
Feel free to use whatever type of Hershey Kisses you like! 
The one important thing I think is important to note when making cookies is that I really think it's important to use a heavy duty pan. I have used flimsy sheet pans and every single time, my cookies end up burning on the bottom. While it's a bit of a splurge, these sheet pans are my favorite.
Peanut Butter Kisses are so simple to make! I started a batch this morning and am already done! I go through about two large jars of peanut butter and a whole bag of sugar. I know that they will be DEVOURED so I make sure I have enough on hand. The house smells of peanut butter and chocolate and I'm not mad about that at all, ha!
If you end up making these or any of my other Holiday recipes, be sure to tag me on Instagram @SimplyStineCo
Shop The Post