My Mother-In-Law has made her Rum Balls every Christmas. While they are more like cookies to me, she's always called them Rum Balls, so we're going to stick with that!
Family Recipe Passed Down
The story behind this recipe is that this is a family recipe that her mother used to make for her. She's not exactly sure where the recipe came from, she just remembers her mother always baking them around the holidays.
From what I've heard about my MIL's mother, I would have loved her. She seemed like a total "betty." Anyways, every year I look forward to these cookies so today I made a batch and decided to share the recipe with you.  They're so easy and they taste amazing!
Behind The Recipe: Rum Balls
Ingredients
2 Cups of Flour
1 Cup of Butter
4 TBSP Sugar
1 Cup Chopped Pecans
4 TBSP Rum
Powdered Sugar
Instructions
Sift flour and set aside
Cream butter and add sugar gradually-mix until smooth
Stiry in pecans, flour and rum. Mix well and shape into balls. I made mine into about a half TBSP size.
Bake on ungreased cookie sheet (I don't think dark pans work well at all with this recipe and also make sure to use a good quality pan or these will burn)
Bake on 325 for about 15-20 minutes
Once cooled, toss them in powdered sugar and they're ready!
https://www.simplystine.com/behind-the-recipe-rum-balls/
Butter, Sugar, Pecans, Flour and Rum.  Sounds like the perfect recipe! I can easily make a batch of these in under an hour, maybe even 45 minutes.  They're sweet, but not too sweet and with the pecans thrown in the batter, it gives it that nutty flavor as well.  If you aren't a huge fan of overly sweet cookies and fudge, maybe give this recipe a try!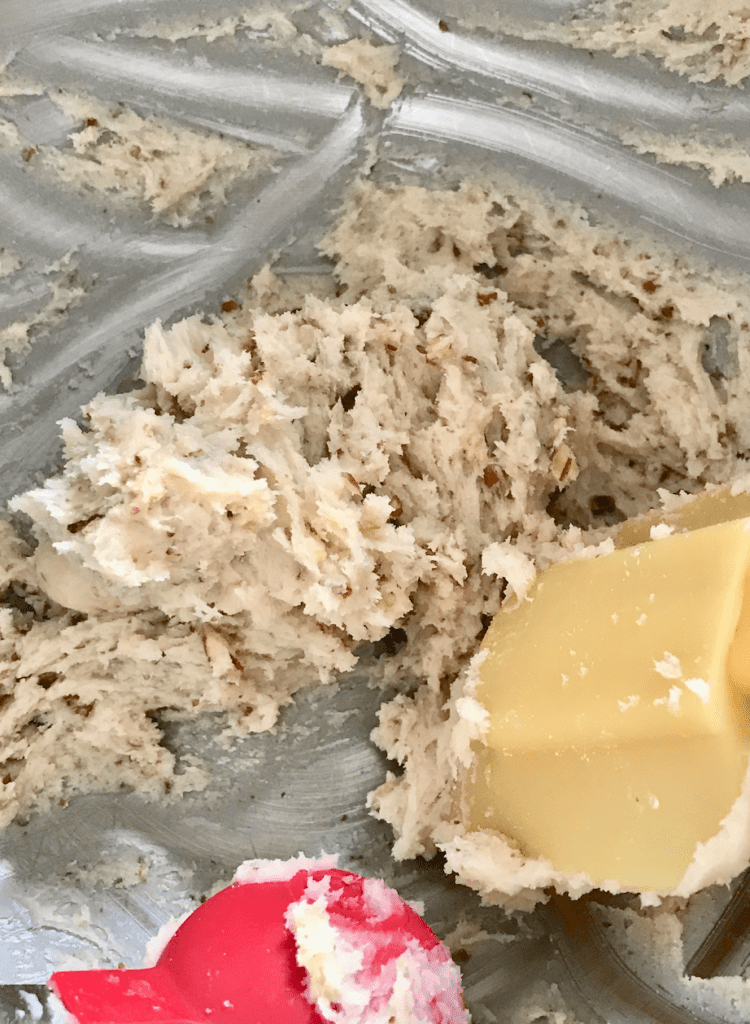 This is the batter after all ingredients have been mixed in.  To me, it just smells like rum, ha! Don't worry, they turn out amazing! I use about a half of a tablespoon to kind of give me consistent sizing for the cookies.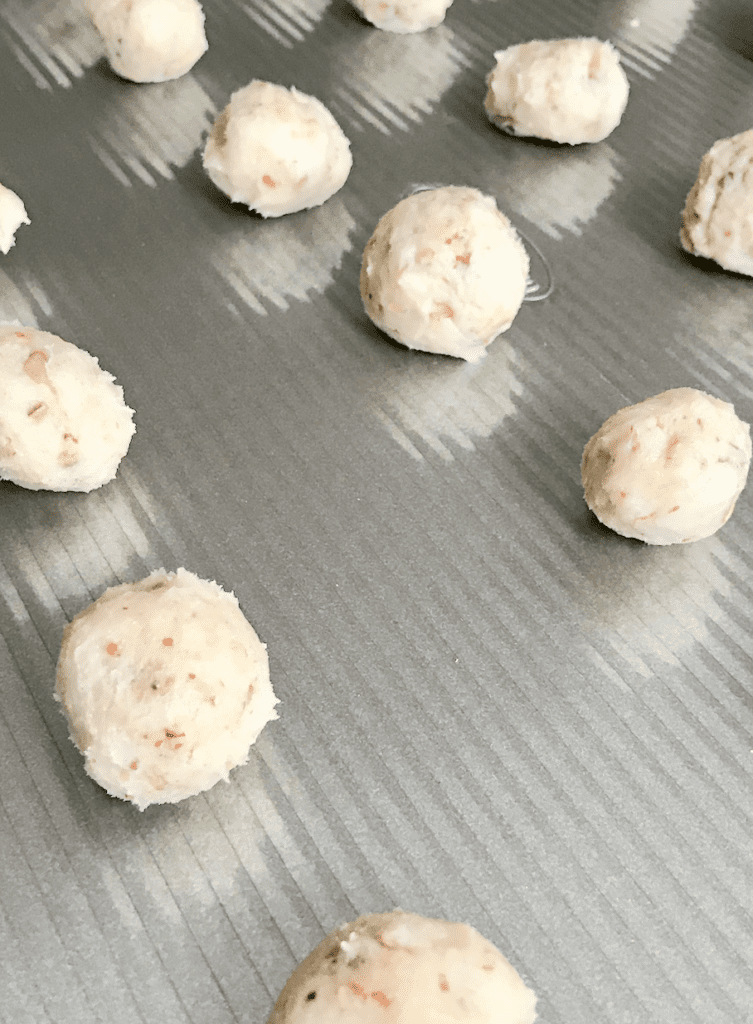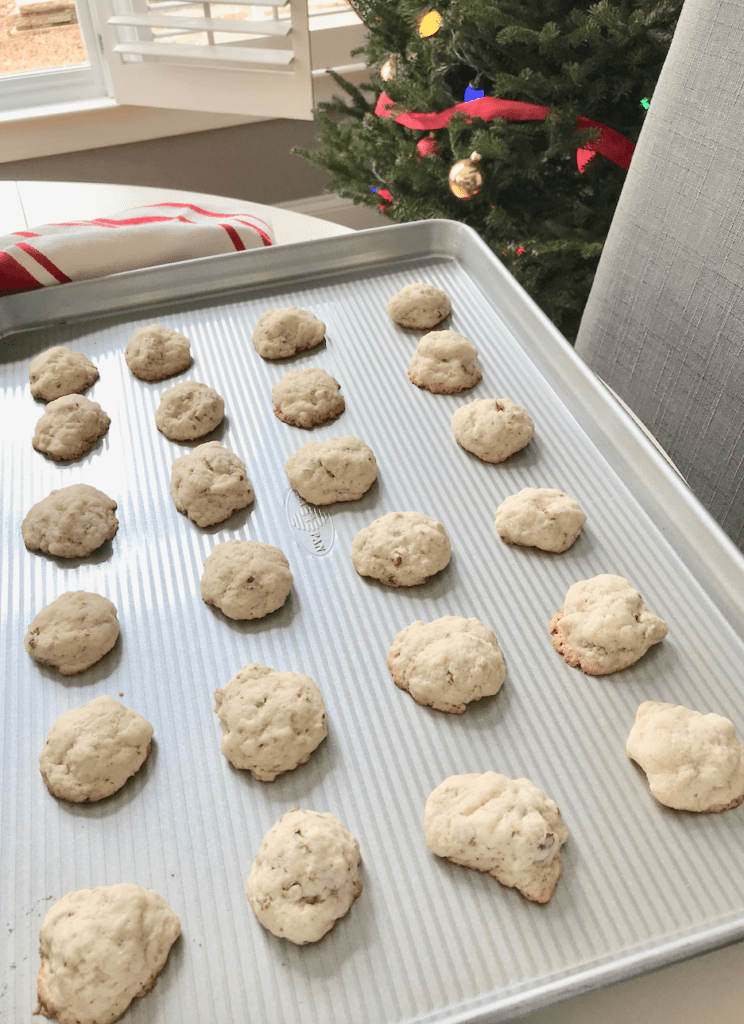 Pay close attention to them when they're baking because I feel like these can burn pretty quickly if you aren't careful.  Her  recipe originally called for 350 degrees, but I used 325 and a very thick cookie sheet to protect the cookies.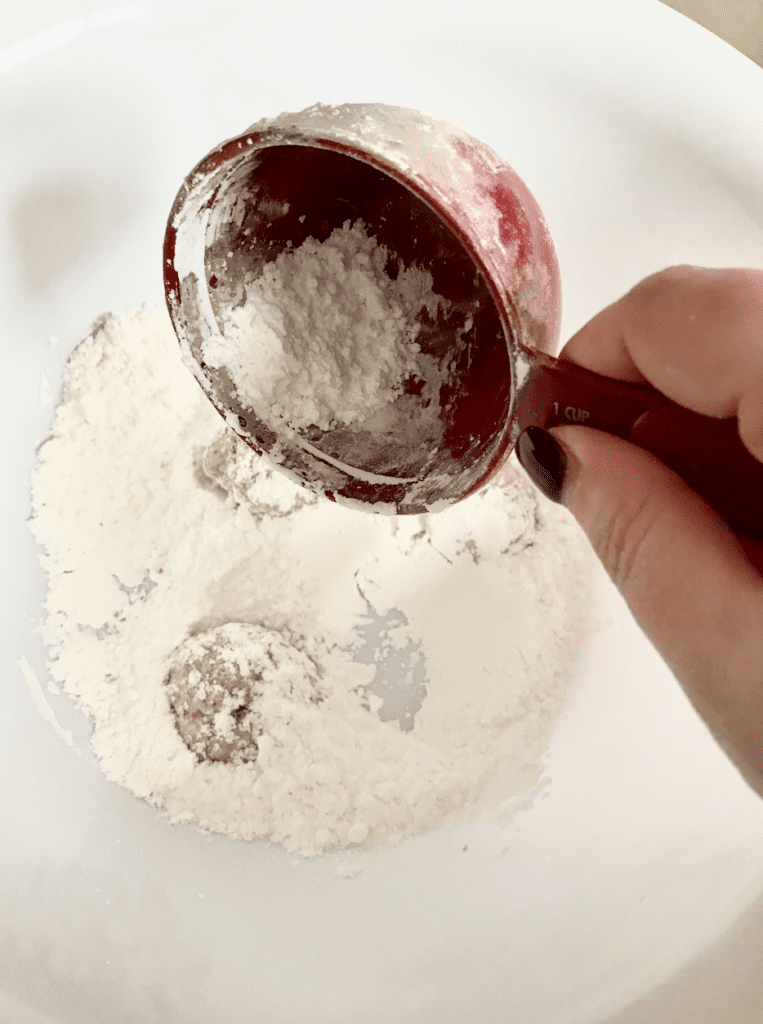 Once they've cooled, toss them around in powdered sugar. It just gives that cookie an extra bit of sweetness, but nothing too sweet!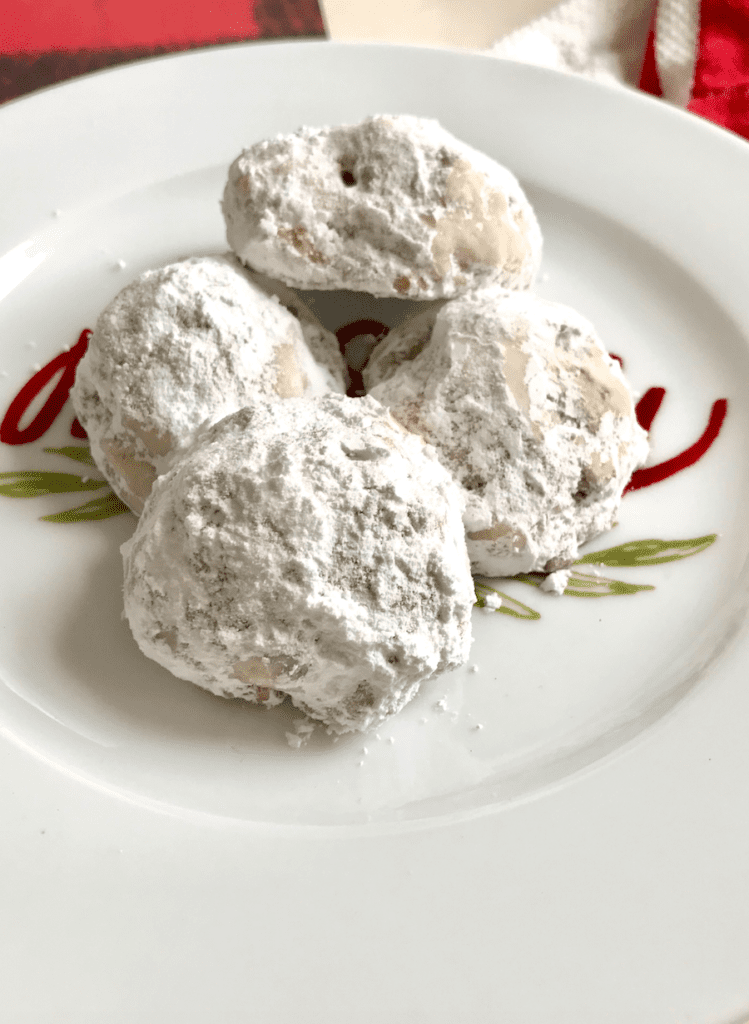 The Rum Balls are so good and so, so easy to prepare! Who doesn't love a cookie tossed in powdered sugar?!? I've loved these since the first day that I tasted one and I plan to continue the family tradition of making these cookies for years to come!
Do you have a family recipe that you prepare every year around the holidays? Let me know!