Thanks to Buxom for sending over the Buxom Full Force Plumping Lipsticks for review. As always, all thoughts and opinions are my own.
The 90's are seriously having a moment right now in both fashion and makeup trends. If you're wanting to rock a nude lip once again, then you must check out the brand new Buxom Full Force Plumping Lipsticks. The 90's Nudes Collection consists of six different nude shades that are full-coverage, satin lipsticks that will also plump and fill your lips.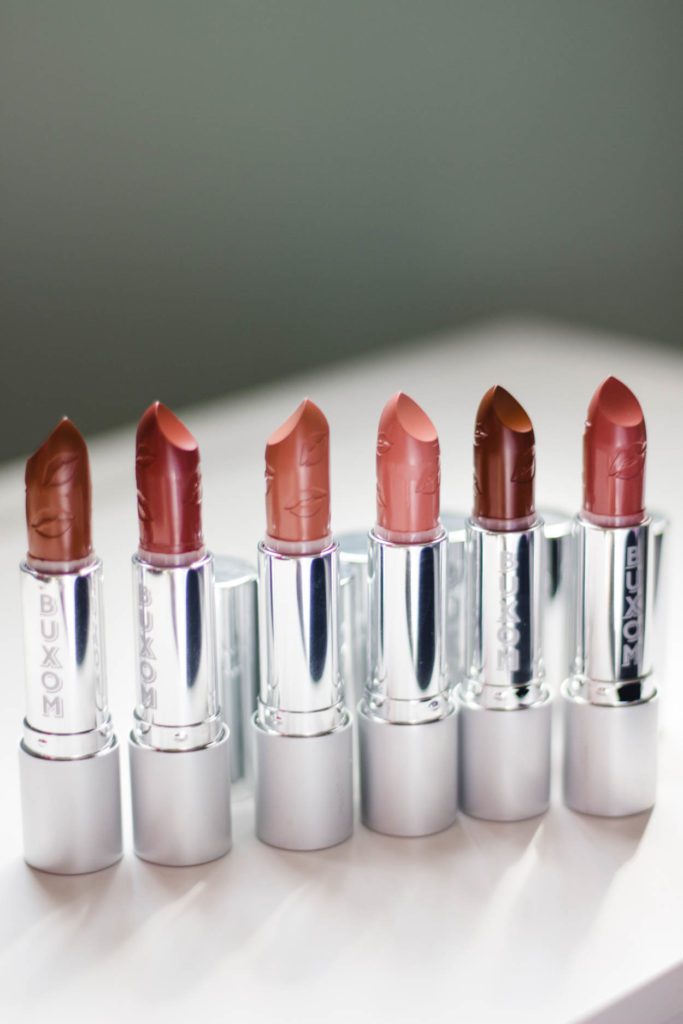 90's Nudes: Buxom Full Force Plumping Lipsticks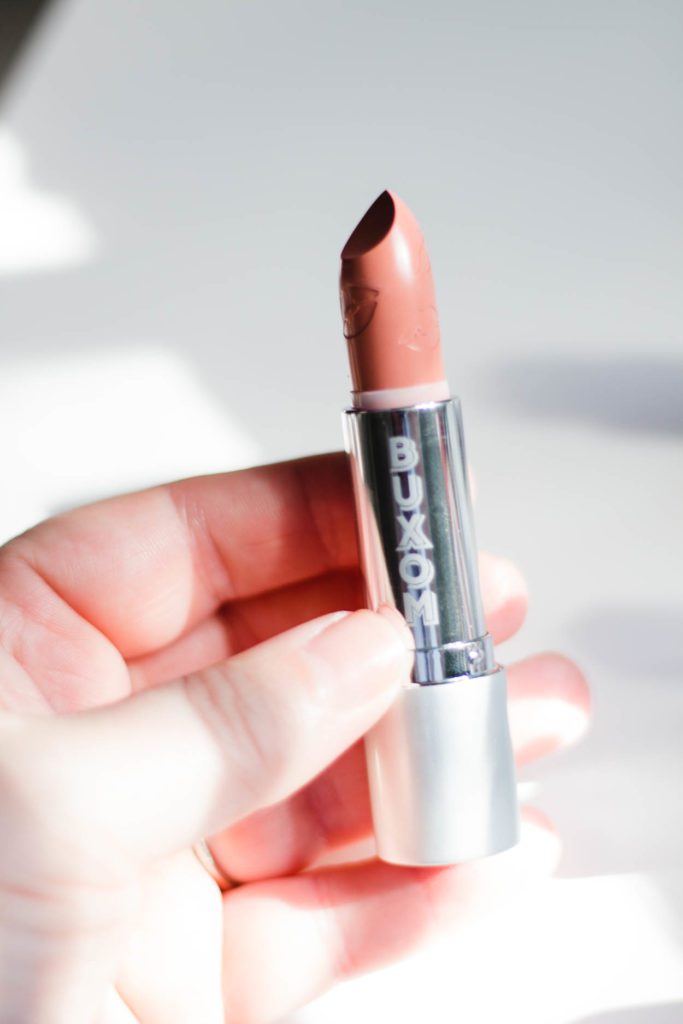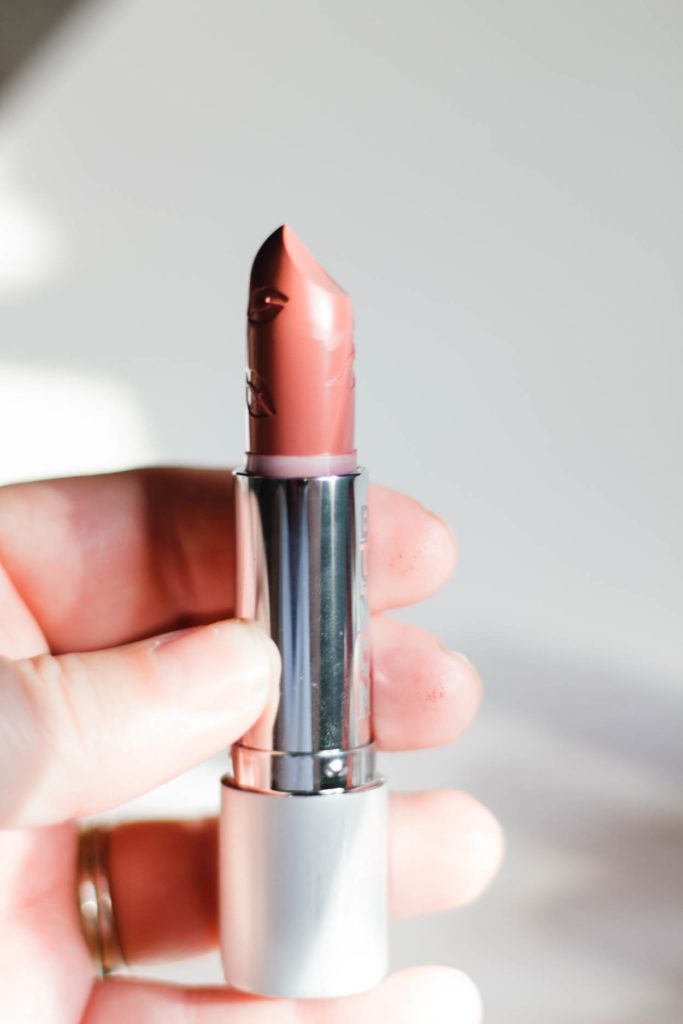 While I'm always impressed with Buxom products, I always seem to be especially drawn to Buxom lip products. They feel amazing on the lips. The Full Force Plumping Lipsticks are very hydrating and they are comfortable to wear. Did I mention that they're incredibly pigmented as well? A simple swipe gives you major color. They feel creamy and not at all drying on the lips. That's a must for me.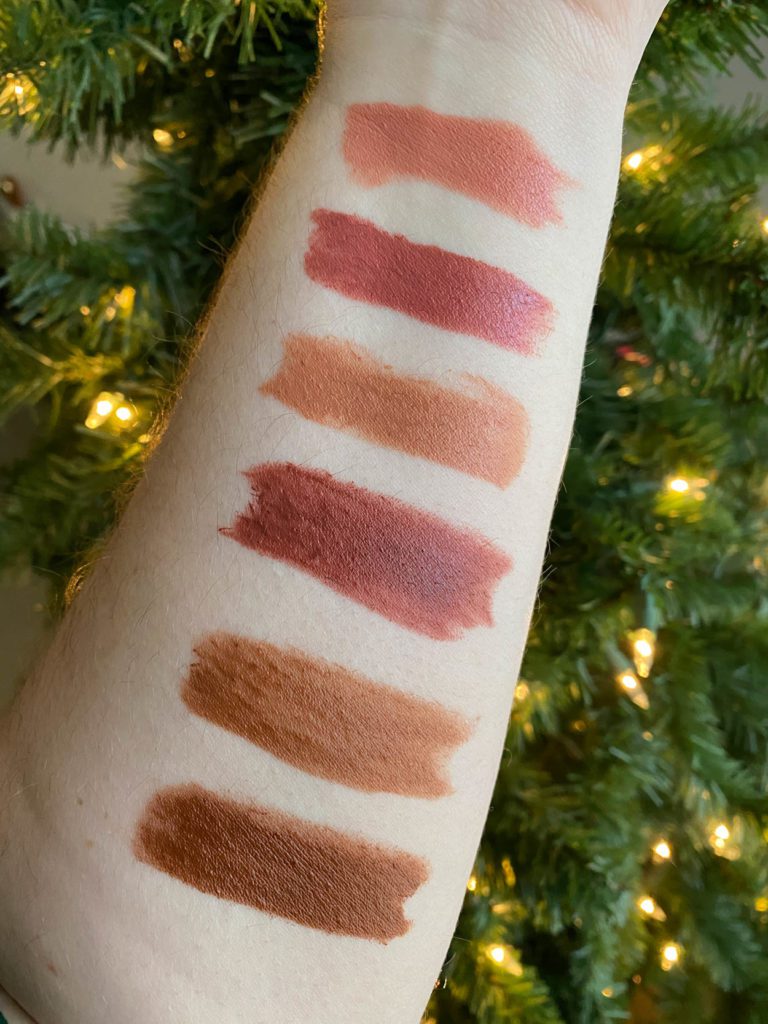 My favorite colors so far have to be Heartthrob (the closest match to a true nude for me out of this collection) and Supermodel. I also think I'll get some use out of Popstar when I'm wanting a bolder choice. I applaud brands for making nude lipsticks that aren't just pale pinks. Obviously, that's not a true nude for most people.
I know a lot of us aren't wearing lipstick daily like we used to, but I still have moments where I need a good lipstick to bring me out of a funk. I believe in the power of lipstick, ha. Right now, it's the little things that help the most. So go ahead and rock that lipstick!