Say hello to two of my favorite products that I've been LOVING lately. Meet the Tarte Amazonian Clay Powder Foundation and the Airbuki Foundation Brush. Both are two, new to me products that haven't left my makeup table in weeks. I'm not one to normally reach for a powder foundation, but this one has been used almost daily! Very, very unusual for me!! I love how easy it is to apply, thanks in part to the fabulous Airbuki Foundation Brush and the genius packaging of this product!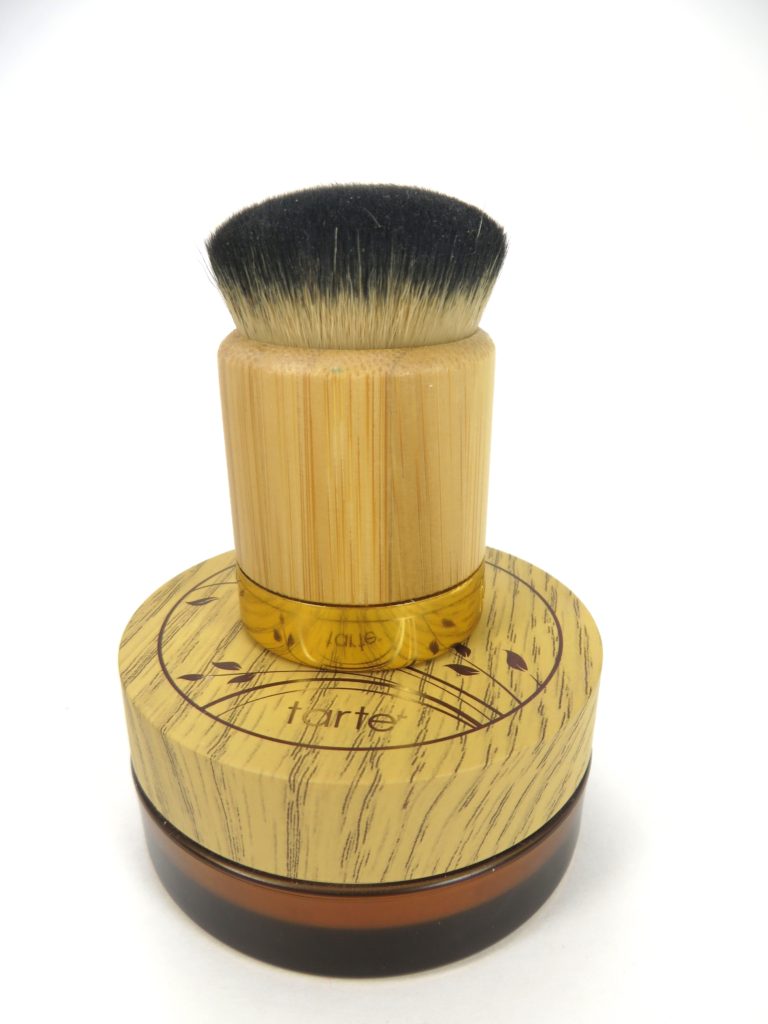 Here's a little bit of info from QVC about this product:
What is it: tarte's first ever full-coverage powder foundation enriched with Amazonian clay and gemstones.
Who is it for: Anyone looking for a powder foundation to achieve total skin balance while providing flawless coverage.
Why is it different: This finely milled powder offers eight hours of full coverage with a skin-balancing formula that delivers a natural-looking finish that won't settle into fine lines or wrinkles. The moisture-rich, weightless foundation buffs on smooth and allows your skin to breathe! Thanks to Amazonian clay and gemstones, the foundation reawakens and invigorates skin tone and texture for a more youthful-looking complexion.
How do I use it: Using the Airbuki Foundation Brush, buff the powder into skin with soft, circular motions.
The Tarte Amazonian Clay Powder Foundation is what I would consider a sheer to full coverage foundation. It can definitely be built up as far as coverage. I love the way this product feels on my skin, which is something that I don't normally say about a powder foundation at all. It's very fine milled and soft, silky. The product features a net covered sifter which is GENIUS for so many reasons. The lid features a "stopper" that goes directly on top of the net once the cap is back on the product, which means no more powder everywhere!
I also love that the Airbuki Foundation Brush works fantastic for picking up the perfect amount of product. All you need to do is tap the brush onto the net and it will dispense the correct amount of product needed. I will say that since there is a "stopper" on top of the lid, you can't do your normal swirling the brush around on the lid. You can use the stopper area to work the makeup into the brush and that works pretty good, but if you are used to the "swirl and tap" method that a certain makeup company has drilled into our heads, this won't work out so great for you.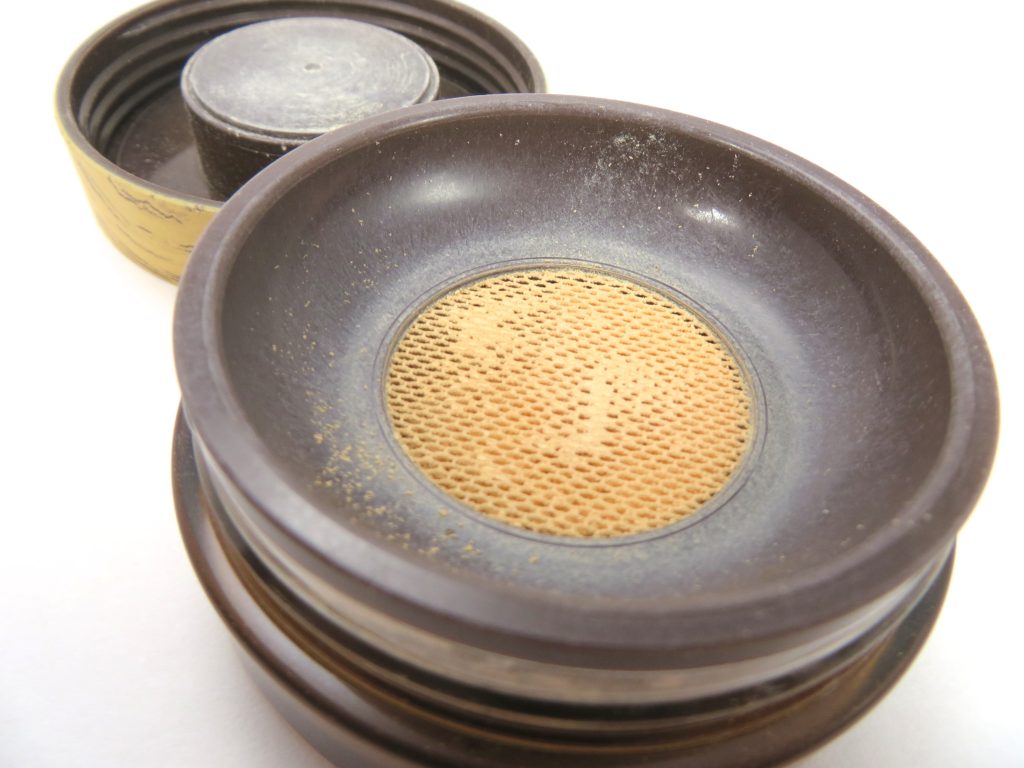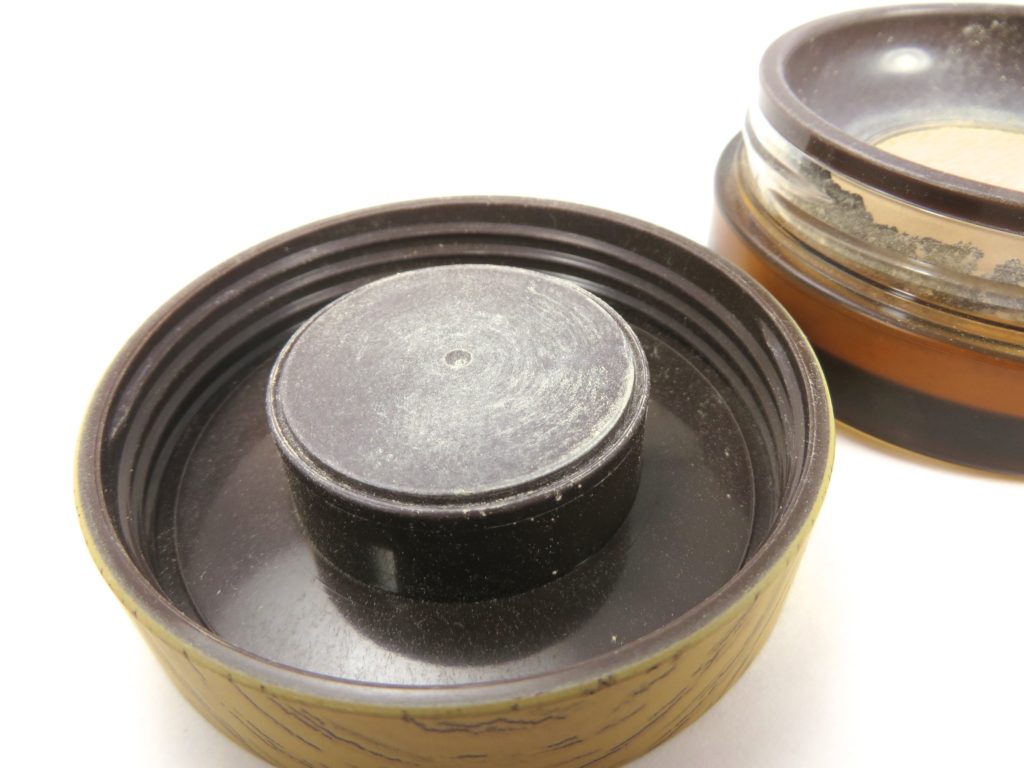 The foundation gives my skin a really natural look, but what I love most about it is that it does cover up a lot of my redness up nicely! I don't have to use that much of the product, but if I do, I can tell it starts to feel a little bit caked on. I highly suggest going with a light hand with this product. If you do have more of a dry skin type, I heavily recommend using a good moisturizer and even a primer before using this product. I've found that when using this on days when my skin is a little bit dry, I saw some patches pop up. I also used this with a setting spray and this worked great! If you have oily skin, you'll like that this really does give a nice semi-matte finish to the skin, without it being too matte.
I really love the way my skin just "glows" and lights up when I use this. I took some before and afters (Don't let the before scare you) so you can see the difference. I have nothing else on as far as concealer or under eye products. I have on a small amount of blush and the powder foundation and that's it for the "face."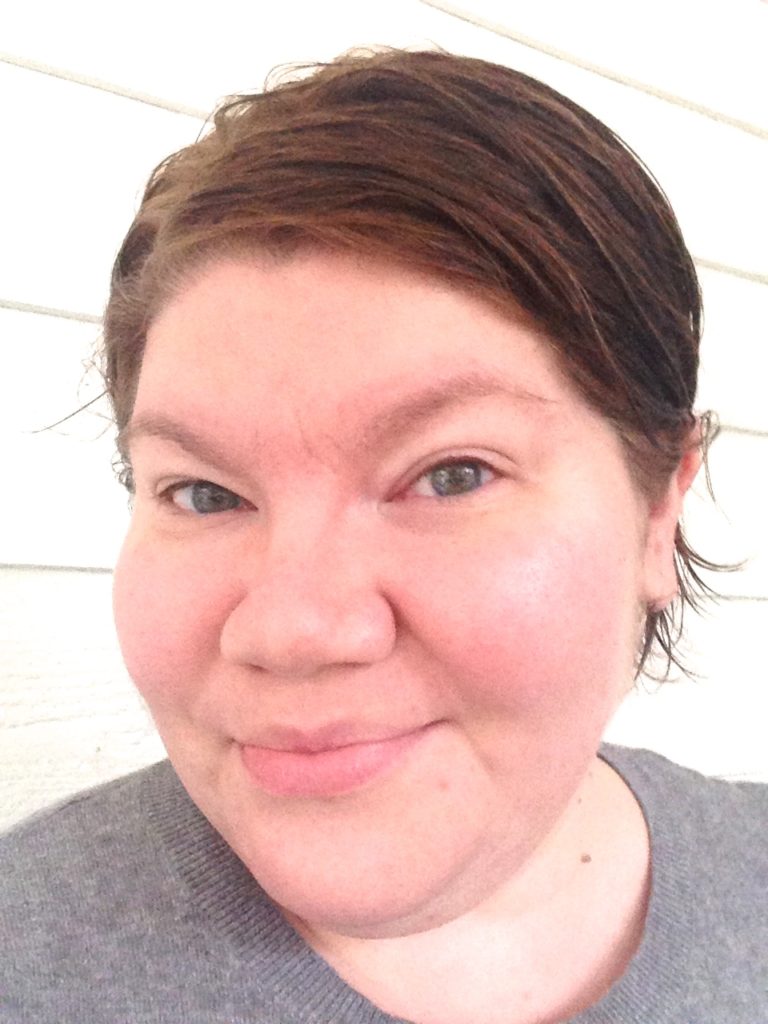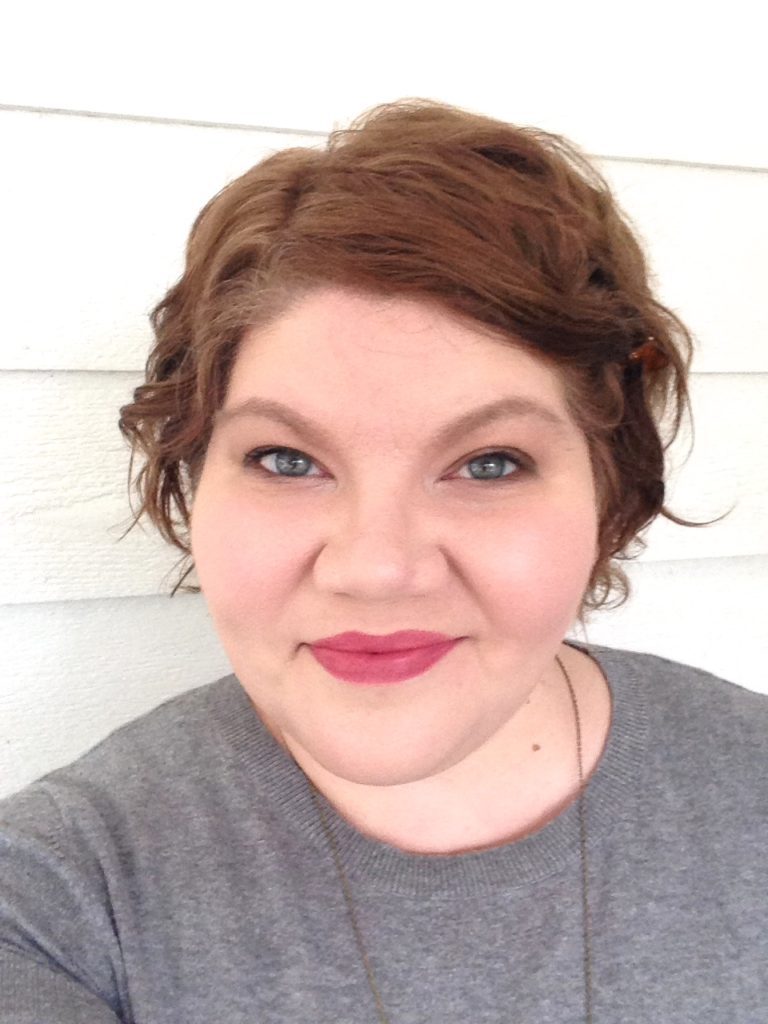 The Airubiki is a really soft and dense brush that features very short bristles that will allow you to get that "airbrushed" makeup look. I have used this product with the Airbuki and with a regular Kabuki brush and I have to say that I'm very impressed with the Airbuki brush. The short, dense bristles really allow you to buff the product onto the skin and if done lightly, it does give you a gorgeous application.
I purchased my foundation on QVC and it came with the brush. You can buy the items separately, but it was such a great deal on QVC that I couldn't pass it up. The Airbuki isn't like any other Kabuki type brushes that I have used before and I really think I'll get a lot of use out of it. You just need to really play with the brush and use it to see what I'm talking about. Since it is so dense, you can really get quite a full coverage, but be careful because I think you can go wrong very quickly and get a little bit of cake face if you use too much product.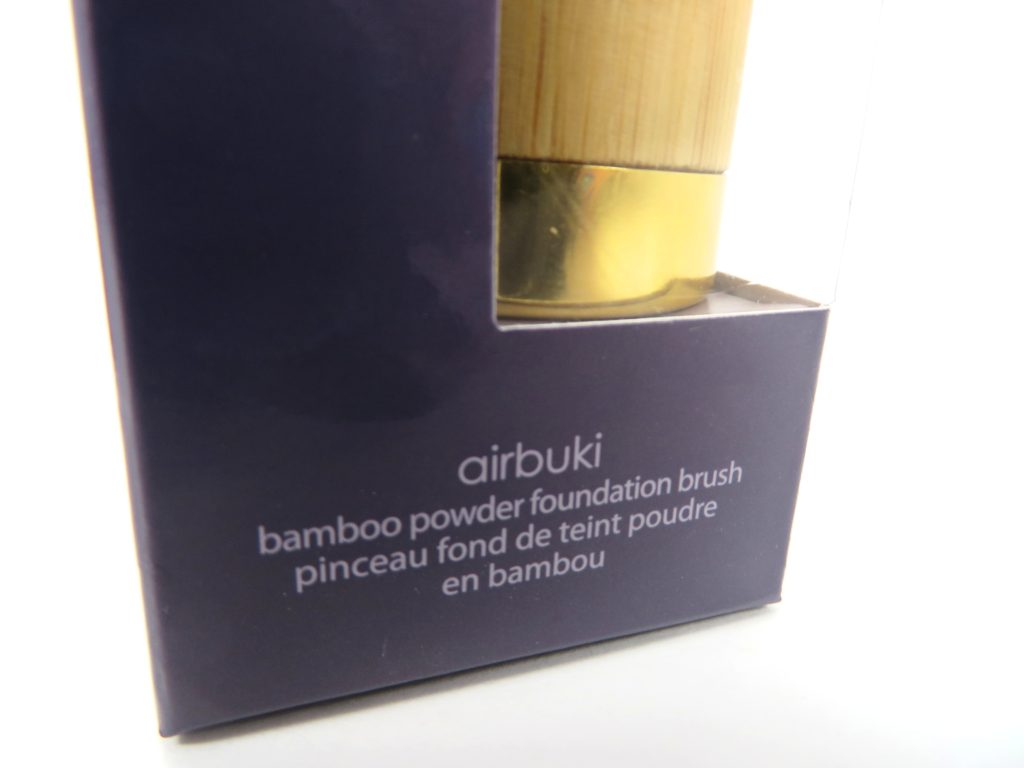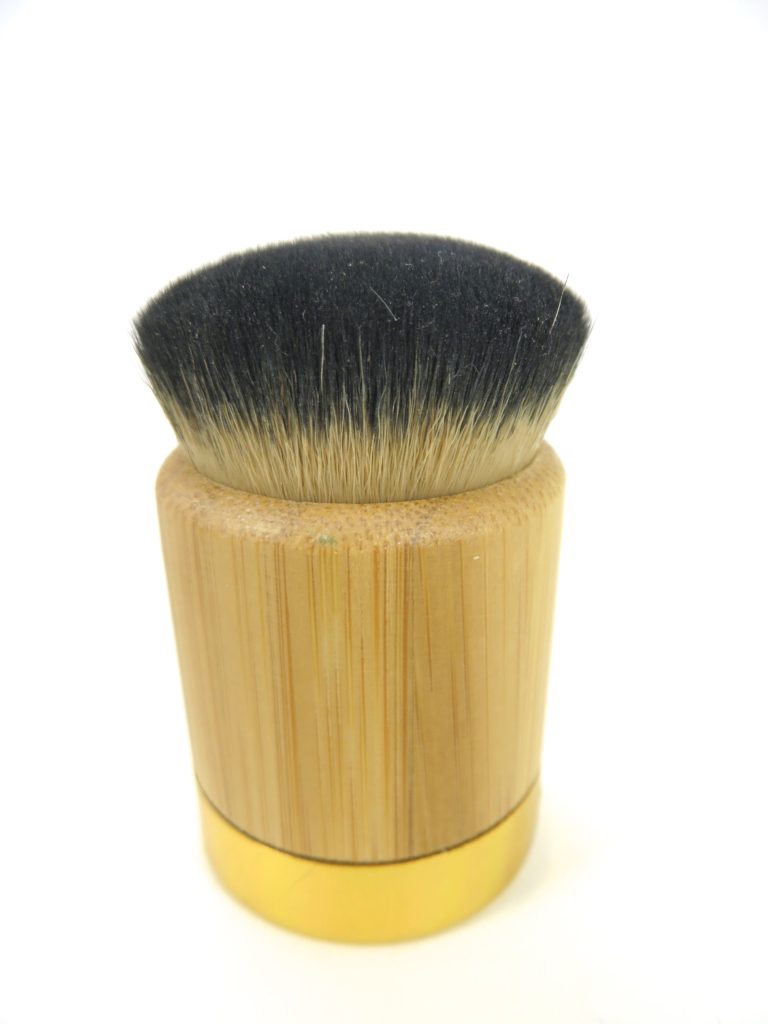 I'm so pleased with both of these products. I'm not a huge fan of powder foundation, but the Tarte Amazonian Clay Foundation has been on my skin pretty much daily! When I ordered my product I just ordered the shade Fair Honey and went with it. The Fair Honey shade does work for me, BUT after doing a little bit more research, I think that I might actually also be able to use one of the Light shades. The website does an excellent job at describing each of the shades in detail, so make sure you do a little bit of research before placing your order. There are a total of 11 shades available to choose from.