When one ventures into Target, you know that you simply can't not stop at the beauty section. It doesn't matter how many times you've already stopped before (in my case probably at least three times…NO JUDGING!!) because it's IMPOSSIBLE to not stop and take a look. You never know if they put something new up overnight?!? Anyways…I ran into Target to pick up a couple non-beauty related items and well, you know the ending. *sigh*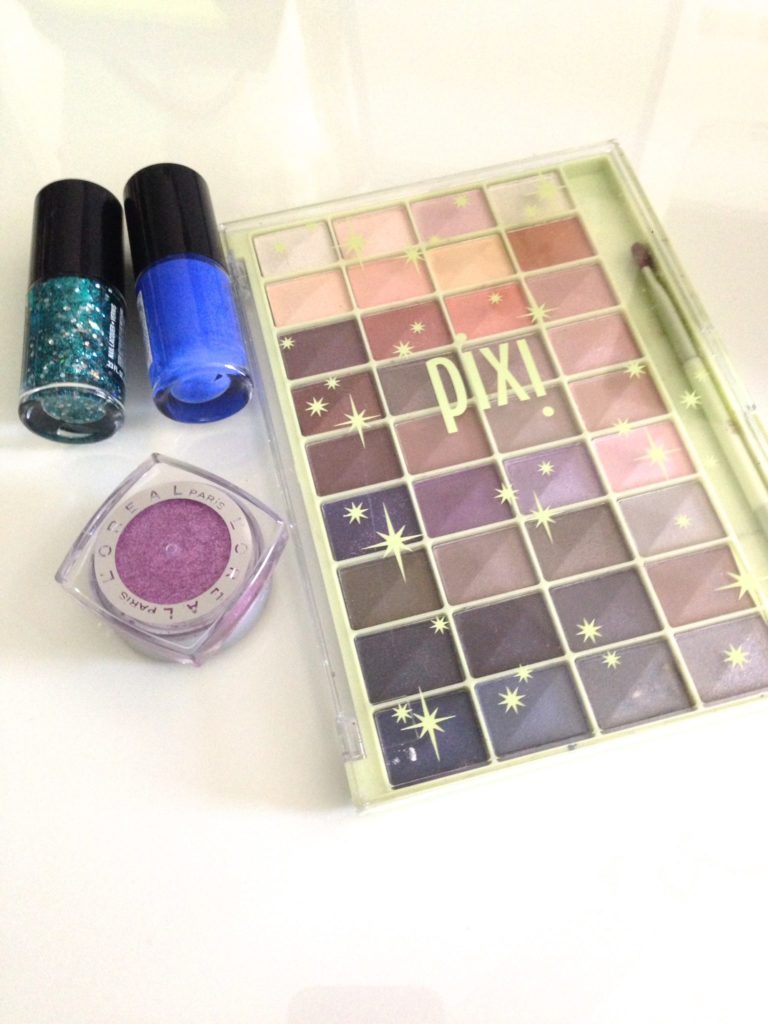 So what did I pick up? Just a couple of items. First of all, I FINALLY purchased the PIXI Eye Alchemy Assortment in Metal Magic. I had my eyes on this for quite some time, but I never wanted to spend $28.00 on it. So glad I waited because not only did I score this palette for $14.00, BUT it's an awesome assortment of heavily pigmented, soft buttery shadows. YES! I also picked up two Maybelline Color Show nail polishes. This was a major impulse buy, BUT I thought they were gorgeous. I really like these polishes for a quick nail polish change. They are really affordable and pack a lot of punch to them for being under $5.00! The last thing I picked up was the L'Oreal Infallible Burst Into Bloom. For those of you who love purple, you might as well just go ahead and plan on buying it. If you haven't used any of the L'Oreal Infallible shadows before, well you are about to fall in love! They are a dream to apply and they have so much color to them. They are for sure a drug store holy grail.
That's all I picked up at Target, BUT I have a HUGE QVC haul coming your way. I couldn't pass up a few items that were on special. So be on the lookout for that! Here are some pictures of the items I picked up! Hope you guys are having a fabulous first day of Spring! It's a gorgeous day outside and I'm really excited because I get to go see Ellie Goulding tonight! If you haven't heard her music before, YOU MUST give it a listen. She is this gorgeous, tiny little person with such a huge voice.
Post contains Affiliate Links