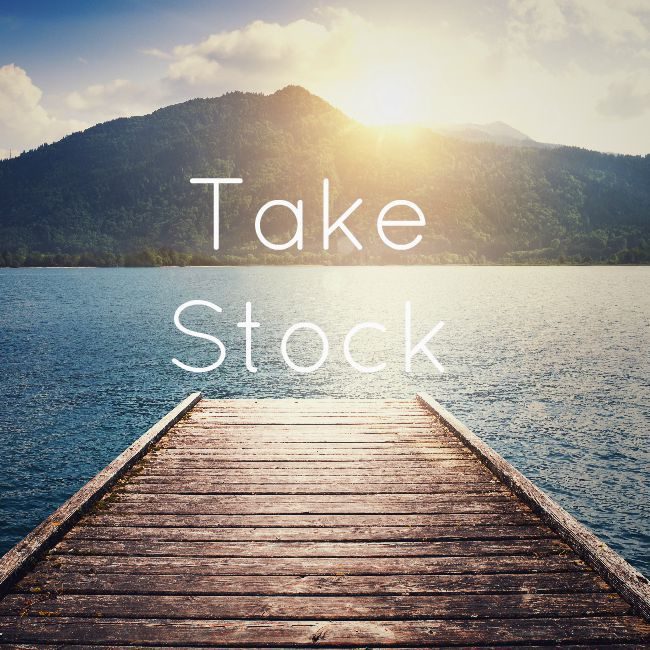 Happy Thursday! I got the idea to do this Take Stock post from Joy! She's the blogger behind the blog, For the Love of Tuna! You can see her post by clicking here!  So let's get started!
Take Stock
Making: Blog Posts! I'm trying to plan ahead and get some done, but I'm really, really a by the moment type of blogger. So I struggle with the pre-planning!
Cooking: I didn't cook today, BUT last night we had an incredible Steak dinner (which you would have saw if you follow my Instagram or Snapchat).  Tomorrow I'm making Chicken Piccata! Want to see a recipe? Comment below!
Drinking: "Sangria" that is from Whole Foods.  Honestly, it just tastes like red wine, ha!
Reading: I'm trying to finish Paper Towns and The Girl On The Train.
Wanting:  I'm actually on the hunt for a new planner!
Looking: At my computer screen, phone and planner right now.
Playing: Ugh…If getting work done is considered playing?!?
Wasting: Time by watching Casey Neistat Videos on YouTube.  His videos are amazing!
Sewing: HA! Never going to happen! Next…
Wishing: and praying for some many things. So many.
Enjoying: Being organized and getting some major amount of work done lately. I'm trying to be ahead of the game, folks.
Waiting: True Detective and Pretty Little Liars.  Both shows have me like ?!?!?!
Liking: Starburst, Iced Vanilla Lattes and the new Urban Decay Palette.
Wondering: Ha. Do you have all day to sit and listen? I've got lots of questions!
Loving: My husband for being there for me lately. I would be lost without him.
Hoping: For a miracle! Let's just say that!! Also hoping the temperatures here in Georgia settle down! YIKES!
Marveling: I'm always thinking about something! I've been amazed at photographs of Ireland lately.  Wanting to plan a trip there!
Needing: More time and help with Blog work! Also, a milkshake sounds delicious. (Stress brings out my worst food issues)
Smelling: I just sprayed a Tom Ford Perfume and it's lovely (Neroli, I think?!?)
Wearing: Yoga Pants, Boyfriend Shirt from Old Navy and a Pink Sports Bra. Gotta have at least one pink item, right?!? HA!
Following: My To-Do List!
Noticing: I need a manicure already and there is a bug flying around in my office.
Knowing: A secret that I can't share yet!
Thinking: I really want to keep reading, but instead I'm doing blog posts like this
Feeling: A tad bit overwhelmed and emotional lately!
Bookmarking: Actually, nothing lately! Any suggestions?
Opening: I just opened a box from Sephora! I know- surprise, surprise.  It was actually the new Naked Palette that I'm giving away! Did you enter yet??
Want to do your own Taking Stock post? Go for it! Just copy and paste the following and let me know if you post yours! Leave your link below! Thanks for the fantastic idea Joy!
Making:
Cooking:
Drinking:
Reading:
Wanting:
Looking:
Playing:
Wasting:
Sewing:
Wishing:
Enjoying:
Waiting:
Liking:
Wondering:
Loving:
Hoping:
Marvelling:
Needing:
Smelling:
Wearing:
Following:
Noticing:
Knowing:
Thinking:
Feeling:
Bookmarking:
Opening: