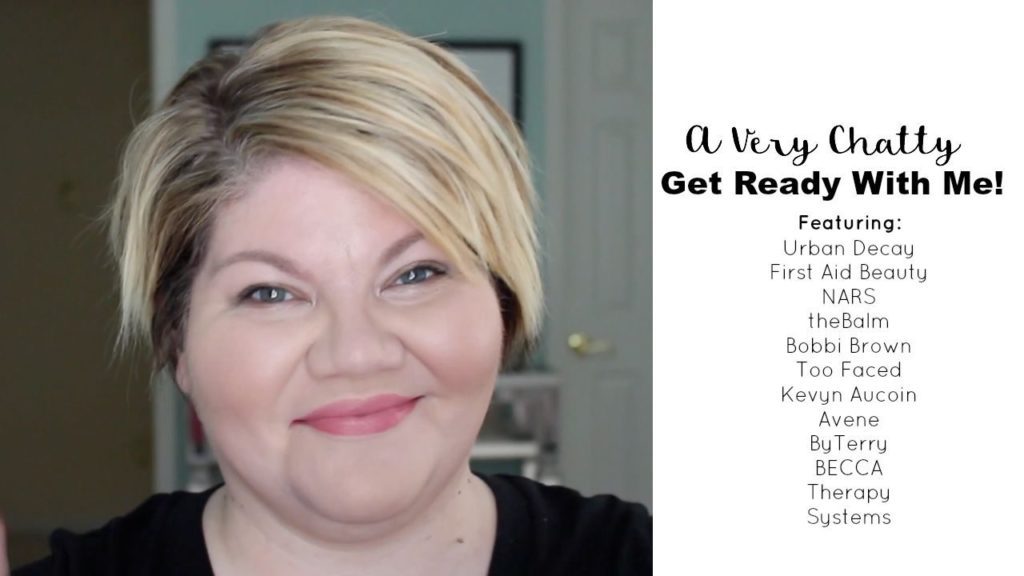 I finally filmed again! I know! I know! Let me tell you, it's not as easy as those Vloggers make it seem! I'm working on it and trying to make more each week.  Today's video is a very chatty get ready with me video! I basically talk and apply makeup. It's pretty basic, but I was so excited to show you guys how I wear the NEW Urban Decay Naked palette and well, somehow in the midst of uploading, clips got lost in the computer (or something because I have no idea where they went).  So the video starts off with my eyes already done. BOO!! If you'd like to see me do an entire video with just an eye look, comment below!
Also, here's a question for you- Do you like it when I film these tutorials and videos? I like to make them because I have fun with them, but I want to make sure that you actually like watching them and  are learning something from them.  I'll start to make more if I feel that it's something you would like to see!
Enjoy the video!! This look was a pretty day-to-day look that I'd typically wear.  It may seem like a lot of products and that it takes a while, but when I don't have a camera in front of me, I can get through this routine very quickly.  I like to keep my base (my face) simple, but make sure it looks healthy and I add some color to give my complexion a little something.  I used the Urban Decay Smoky Palette to really make my blue eyes pop and I finish off the look with a little ByTerry Liquid Velvet Lipstick.  I've got all of the products, including my skincare, listed for you below!
Make sure you subscribe to my YouTube Channel if you haven't already.

Affiliate Links Included