PR Sample Provided For Review Purposes. Affiliate Links included.
If you're anything like me, the moment you walk outside the door, your skin turns into a shiny mess. The temperatures and humidity we've been experiencing in Georgia lately have been insane and that means trouble for our makeup. I've been using the Veil Cosmetics AutoMatte and it's been keeping my makeup in place and my skin matte as can be! Let's chat about it!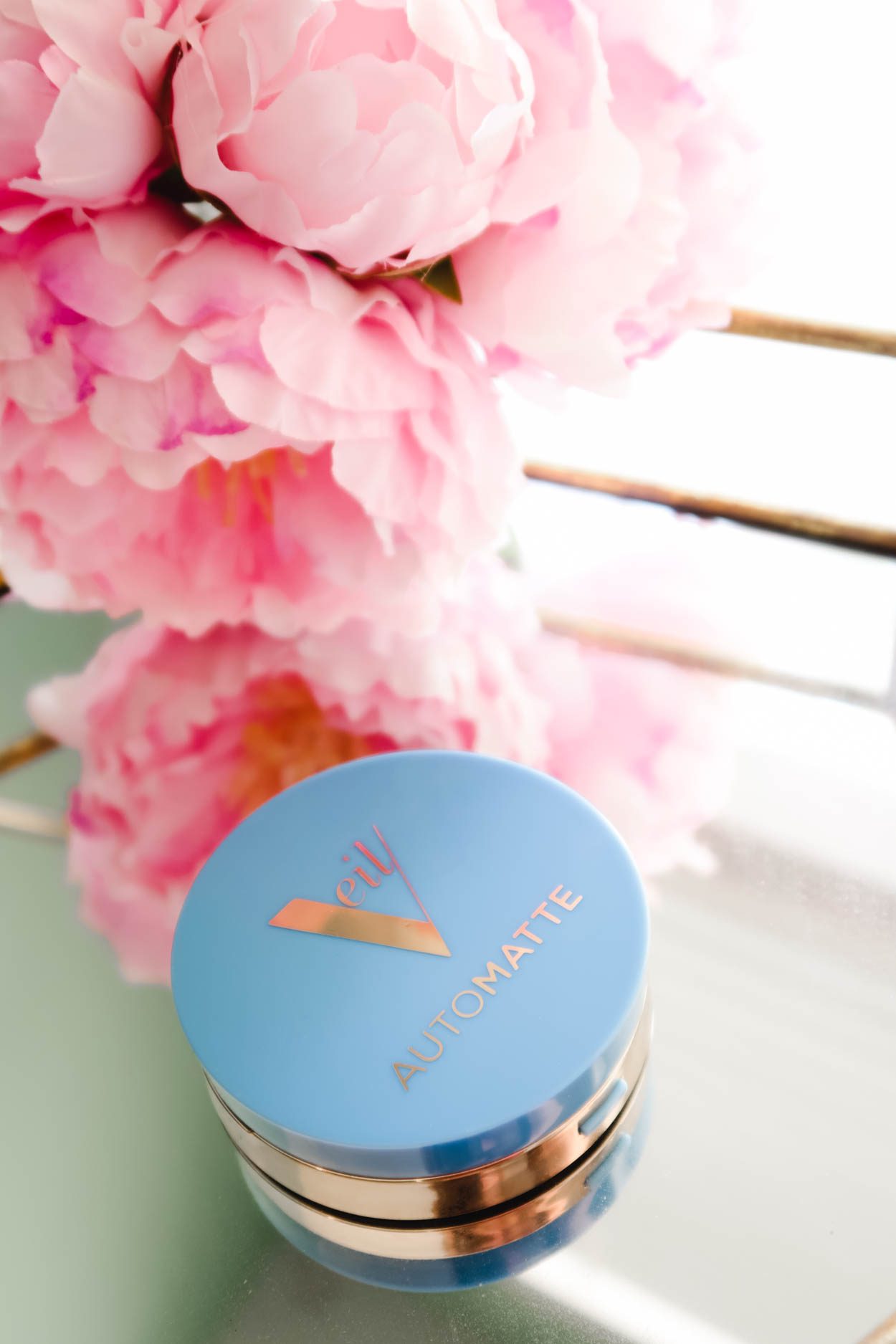 AutoMatte is a powderless, imperceptible mattifier and skin smoother. Available in one universal shade, it can be used as a primer, with or without makeup, to prevent shine and oil build up and also as a touch-up throughout the day. Non-drying and non-caking, AutoMatte's weightless and breathable veil provides a soft-focus effect that leaves skin looking naturally smooth. The formula's clarifying & brightening properties soothe the complexion and assist in collagen synthesis and protection. Contains vitamin C & E and is paraben free.

Veil Cosmetics
Veil Cosmetics AutoMatte: How To Apply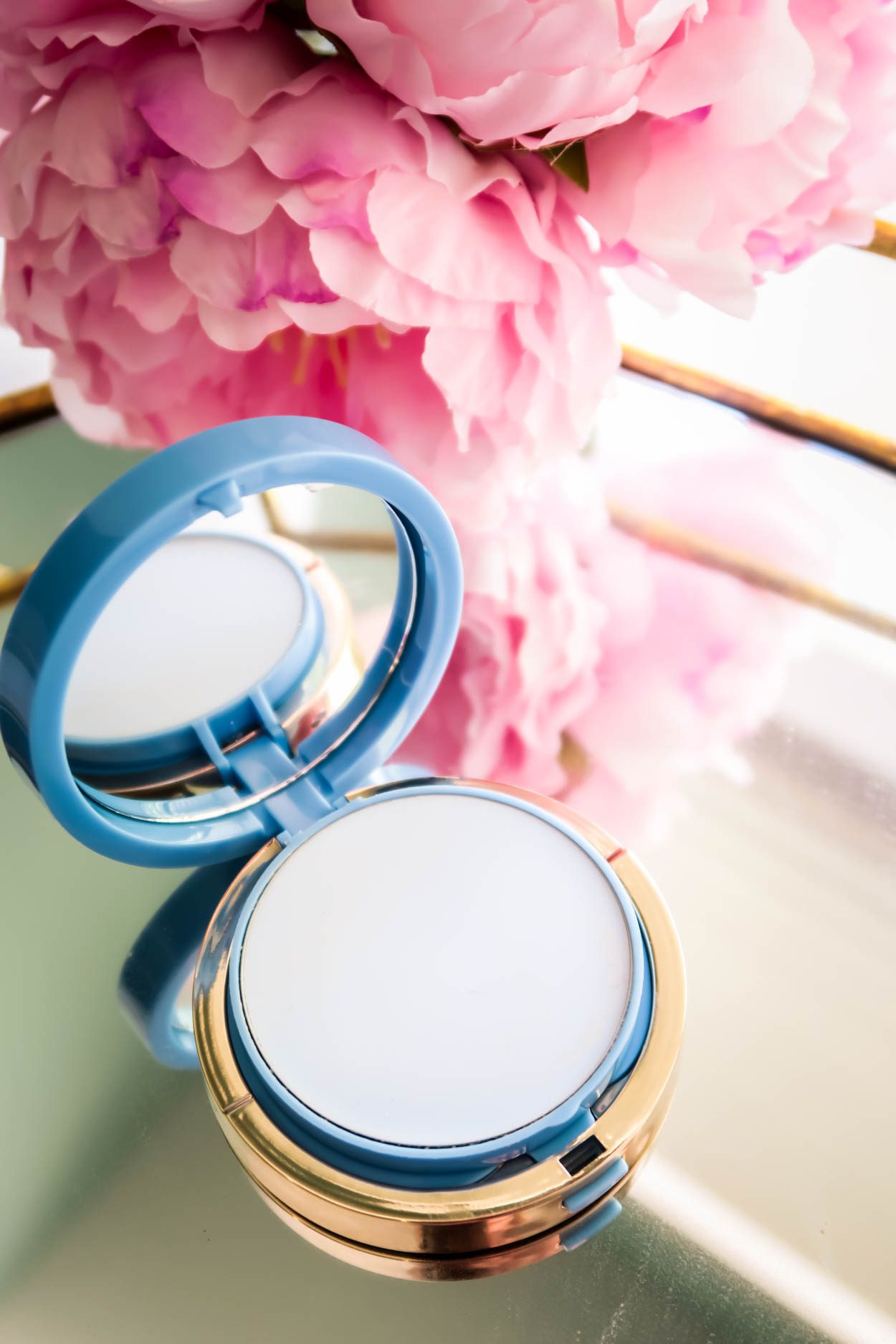 First thing to know about the Veil Cosmetics AutoMatte is that it's not a powder.  It's such an odd texture to explain. If you run your fingers over it, it doesn't feel oily at all. The great thing about a product like this is that you can use this as a base before you apply your makeup OR you can use it to touch up your complexion throughout the day. It doesn't looked like anything is on your skin, it just helps to remove the shine that a lot of us experience throughout the day.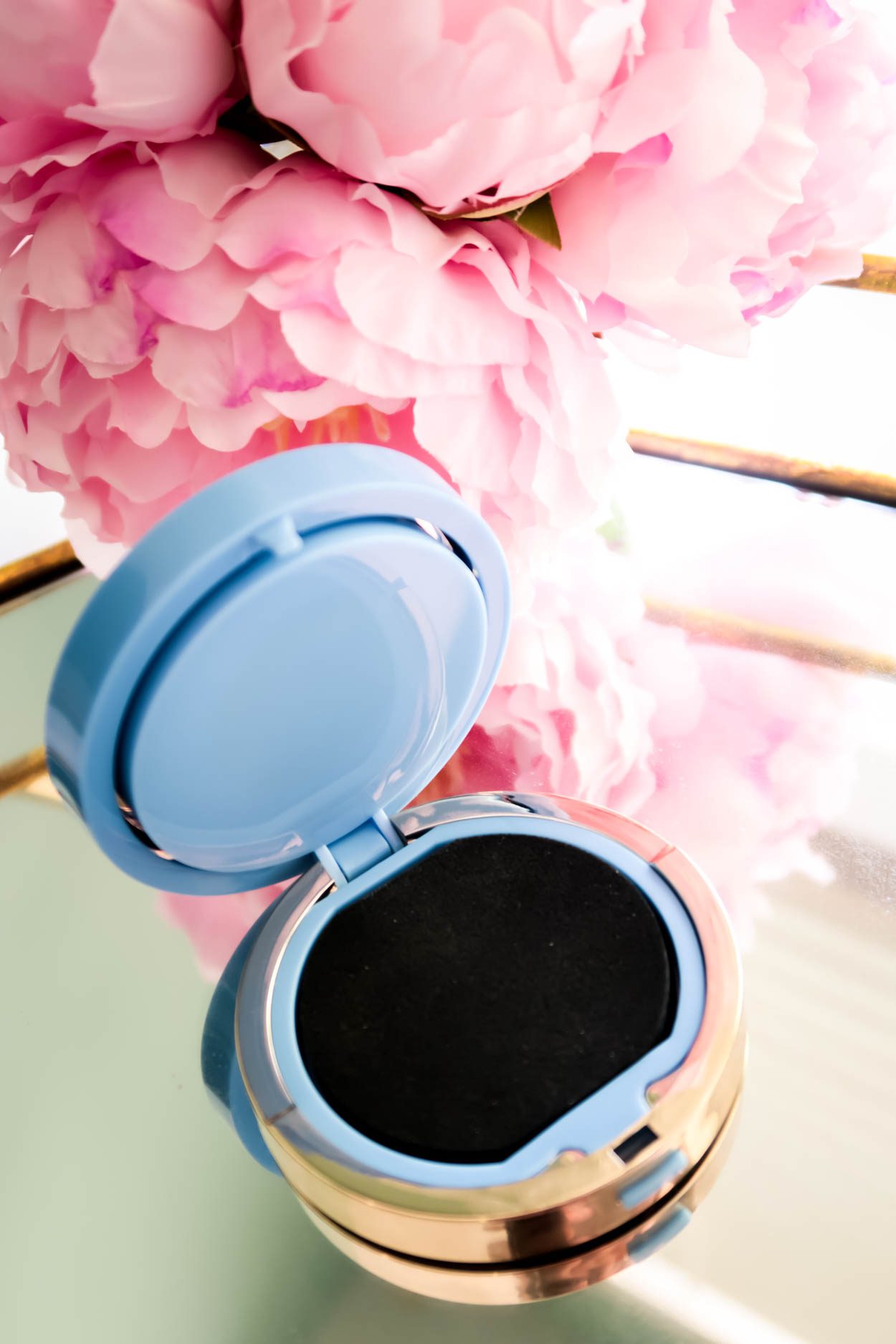 There is a sponge included in the compact that is actually great quality. You can use the sponge for application or you can use your fingers.  Totally up to you.  When I use the sponge, I rub it in circles on the product and then press it into the skin. I try to be careful to not disturb the makeup that's on my skin. So think of just pressing and rolling the product onto the skin. Don't wipe it like crazy all over your face. It does an amazing job at blurring imperfections (hello, pores) and helping to keep my skin shine free.
I've heard so many people talk very highly about Veil Cosmetics products (especially professional makeup artists) and after finally using the Veil Cosmetics AutoMatte, I get the hype. They are quality products and the AutoMatte did exactly what it promised to do. If you struggle keeping your complexion shine-free, I highly suggest giving this product a try!
I also have another review coming soon featuring Veil Cosmetics Sunset Skin Foundations and their Complexion Fix Concealer. Look for that  coming your way soon! Keep an eye out on my social media for me talking more about the AutoMatte and how it works!