Makeup should always be fun, however there are times I think we all get in a little bit of a makeup "rut" so to speak. We use the same products every day and we don't change up our looks at all. I get in that habit and I have to remind myself that I need to use different products instead of my beloved nudes, ha! Today was one of those days. I remembered that I had recently purchased the Troy Surratt Glamour Eyes Prismatique Eyeshadow and I thought it was the perfect time to give it a try! So today's post is going to be a little get ready with me!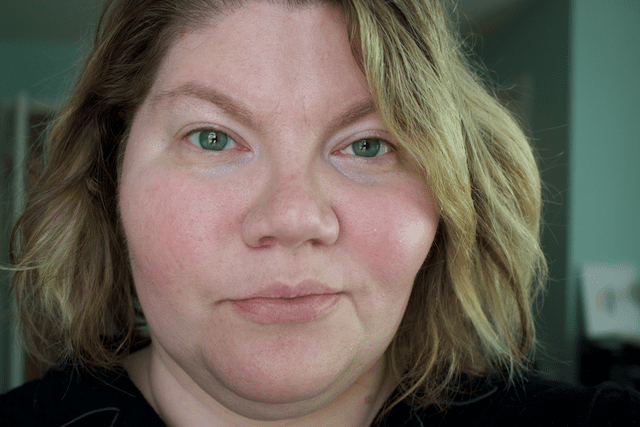 Oh those dreaded before pictures are scary to post, ha! You'll see that I've got some redness to cover up and some bags under my eyes to fix. Also, my brows are a hot mess, but I'll be getting those fixed this week. My eyes have been so watery and itchy because of my allergies and my nose was very red because all I have been doing is sniffling, ha!
To get my skin more balanced and to even out redness, I started with using the Clinique Moisture Surge CC Cream. I picked it up before vacation because I needed something to use that wasn't heavy on my skin and offered a little bit of coverage, that was hydrating and that had an SPF. I have been using it for about three weeks now and so far I really like it. It's also great for those that want an Oil-Free options. I will say that the color that I got (Very Light) tends to come out a little bit on the pink side and the coverage is very, very sheer. Also, this contains an SPF so the color of it seems almost like I'm applying SPF. I could possibly go up a shade (Light), but it seemed to be too dark on my skin at the time. However, I will say that it leaves my skin looking very radiant. To even out any areas of redness that weren't covered up with the Clinique CC Cream, I used the L'Oreal True Match Lumi Cushion Foundation.
To correct the bags under my eyes (fake it till ya make it), I used the It Cosmetics Bye Bye Under Eye Antiaging Concealer and a Brightener to correct any dullness or dark circles I was experiencing. For the rest of my complexion, I used a Bronzer and a Blush to make my skin look more alive and I finished my look using a little bit of the It Cosmetics Luminizer.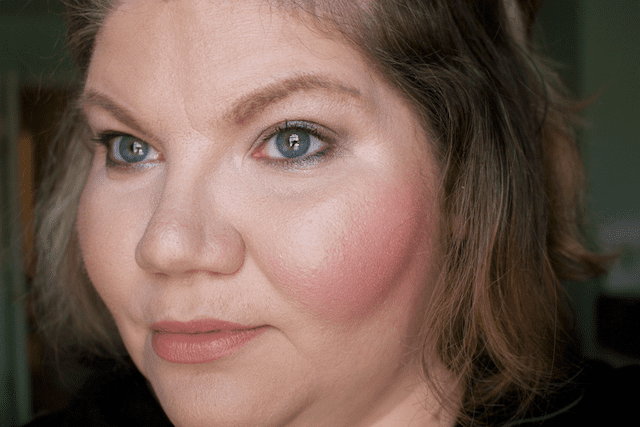 Now let's talk about the focus of the look! My eyes were done using the Troy Surratt Prismatique Shadows in the the shade Glamour Eyes. It comes with a cream base that is water resistant and is great to use a base for the rest of your eye look and also a powder shadow is that is a "top coat" so to speak. It's my first time using anything from Troy Surratt and I have to say that this eyeshadow duo blew me away! The cream is so pigmented and rich in color and the powder eyeshadow was so buttery and applied really evenly for a monochromatic color. At first it seemed kind of powdery, but it impressed me when I used it as a topper for the cream shadow. So. Gorgeous.
To finish my eyes, I added a purple eyeliner to my waterline and a coat of mascara. Confession: My allergies have been intense and my eyes have been so watery (and you'll notice some redness around my nose, that's all thanks to my allergies), so I didn't add a lot of mascara or eyeliner. I knew more than likely it would probably not last that long. HOWEVER, the eyeliner lasted well into the night! Remember, the eyeliner was a combination of the Troy Surrat shadows and the purple eyeliner I used!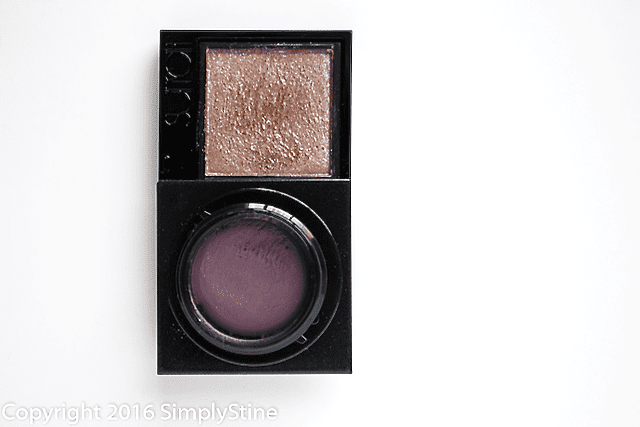 Tips to work with the Prismatique Shades from Troy Surratt:
I haven't had a need to use a separate primer as the cream works perfectly for me as a base coat, but if you have very oily eyelids (as I do at times) I'd say go ahead and give it a try with a primer.
I used my fingers to pack on the both shades, but actually found that a flat brush works best. I also used a crease brush to blend away any harsh lines around my crease area. The shadows blended great!
I love to use both of these shadows as liners, which you can see from the picture below that I lined my lower lash line with both of the shades. I used a pencil brush to line with.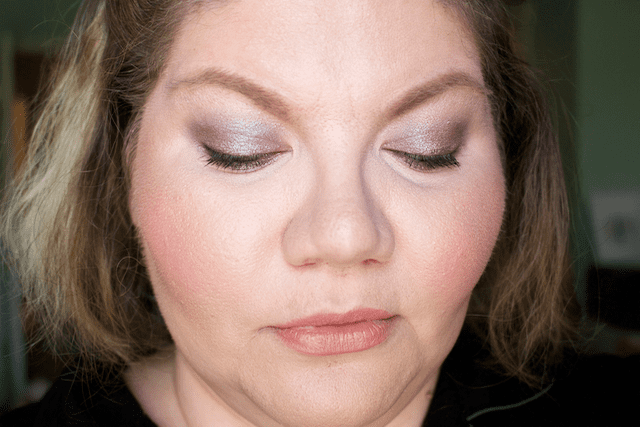 My lips were a combination of a Too Faced Liner in Perfect Nude and my forever love, Charlotte Tilbury Bitch Perfect. It's literally my perfect color! Also, the Too Faced Perfect Nude liner is a great every day liner that has really made it to my most-used liners. I wanted a simple lip because I wanted my eyes to be the focus of my look!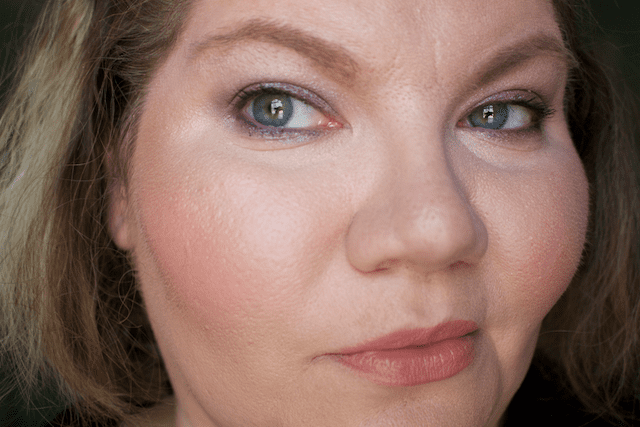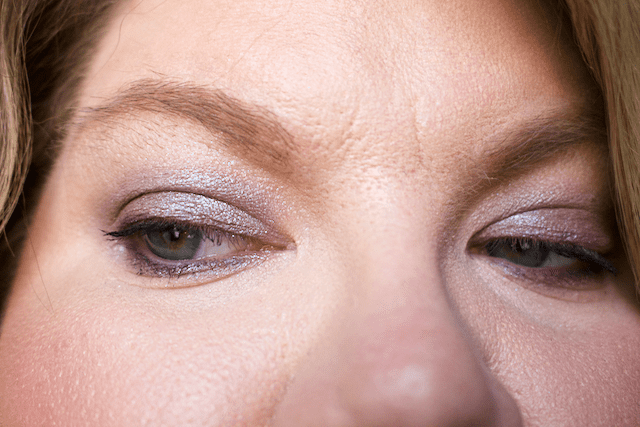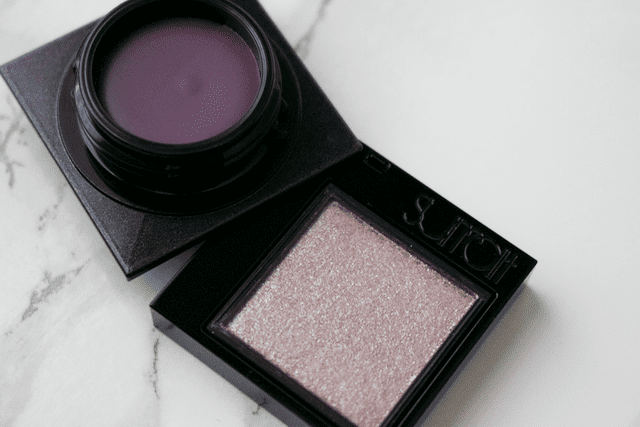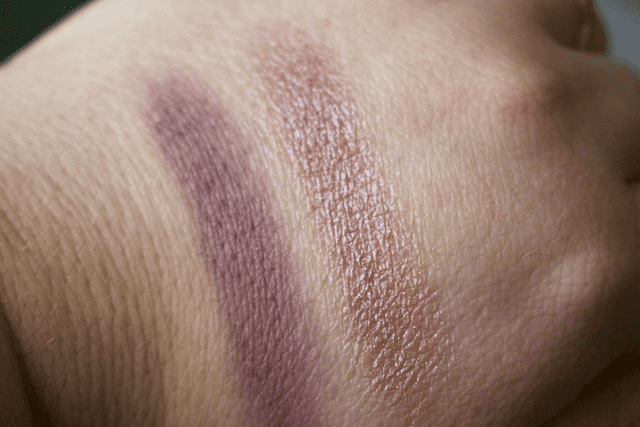 The Cream shadow on the left and the Powder shadow on the right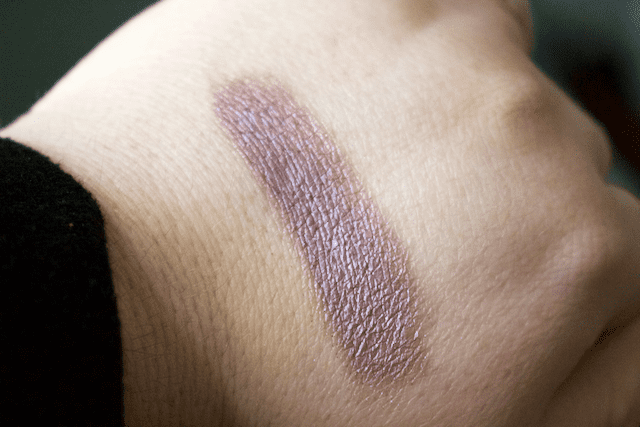 Here's the cream shadow and the powder shadow on top. It look different in different lighting!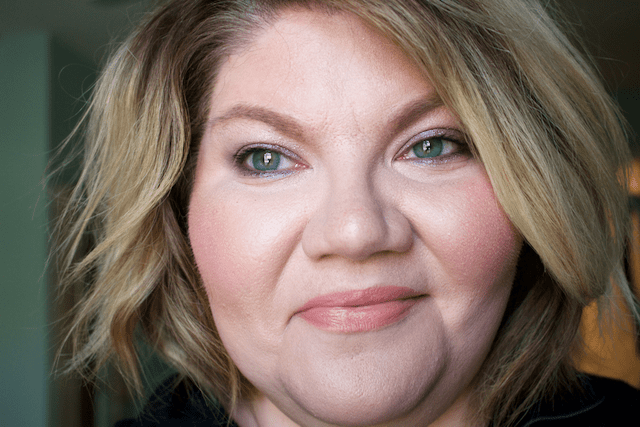 I really loved how this look turned out! The eyeshadows impressed me so much that I want to go and take a little bit of time to explore more of the Surratt products, especially those prismatique eyeshadows! Would you like to see me do a step-by-step video of how I created this look? Comment below! I've made it a goal this month to create more looks and get out of my normal nude eyeshadow day to day look! Ha!

Affiliate Links Included. Some products mentioned were supplied for review.
[show_shopthepost_widget id="1488848″]