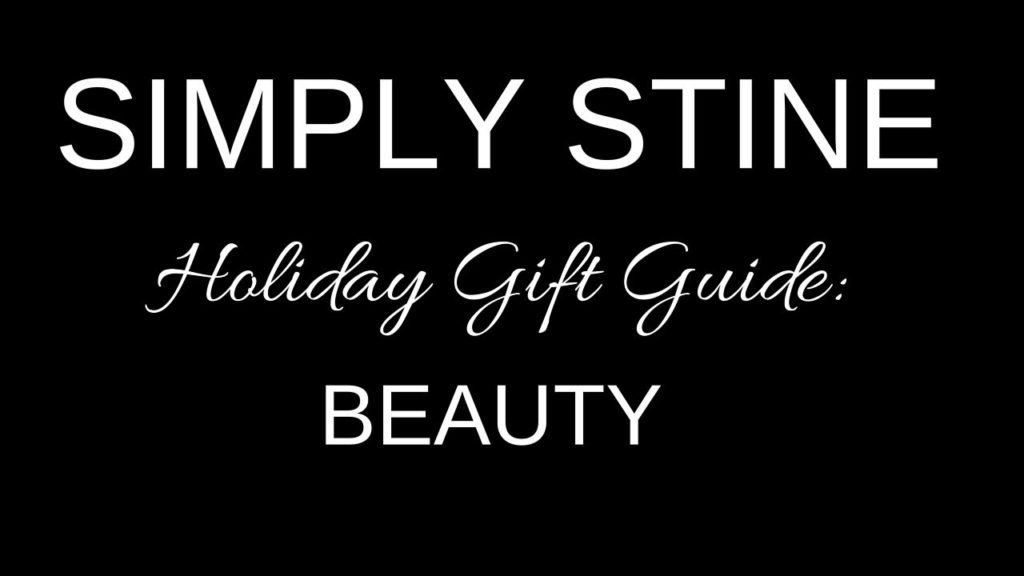 [show_ms_widget id="29601351″ image_id="32304387″ width="735″ height="1100″]
Wanting to shop for the beauty lover in your life, but don't know where to start?!? I have some ideas for you! This is my first Gift Guide for this Holiday season. It features some more high-end, splurge type products, but I also plan on doing a more budget friendly posts with some of my favorite $20.00 and under products.
Holiday Gift Guide 2015: Beauty
Bobbi Brown University Lip Palette: The amount of looks you could achieve from this one lip palette is incredible! This palette features twelve shades that make this a must-have for anyone who loves to play with their lip colors!
Charlotte Tilbury Makeup Bag: Pretty much everyone can always use a new, updated makeup bag to either travel with or keep in their purse. This limited edition purse is gorgeous and I love the saying on the back of it, "Give a woman the right makeup and she can conquer the world!" This burgundy bag is covered in gold metallic kisses! LOVE IT!
Chanel Boy: Moisturizing, but very light weight. I love this color because it's a great everyday color for so many skin tones. This is one of the best that I've used in quite a while!
BUXOM Leave Your mark Full-On Lip Polish and Lip Cream Set: This gorgeous set includes 15 mini lip polishes and lip creams in a variety of nudes, reds and berry shades. Perfect assortment to divide into smaller gifts as well!
Urban Decay Gwen Stefani Palette: I am so excited about this palette, mostly because it will work with so many different skin types. Also, it features a variety of colors that will work with anyone who is new to makeup or anyone who loves makeup!
Real Techniques Bold Brushes are not only beautiful but are some of my favorite brushes to use. These would make a great gift!
YSL Touche Eclat: One of my favorite ways to add a little bit of light to the face. I use this under my eyes and all over areas I wan to highlight and brighten. It works!
MAC Enchanted Eve Pink Lip Compact: This compact just stood out to me. The pink, berry colors are beautiful I feel like someone who loves makeup would appreciate these very stand-out colors that this palette offers!
Viseart Eyeshadow Palette 001 Neutral Matte: GORGEOUS eyeshadows with exceptional quality. They have an assortment of palettes to chose from and I am sure that this would be a much welcomed gift for any beauty lover that you have on your list!
Tom Ford Eyeshadow Quad: Seriously drool worthy eyeshadows! Tom Ford is another splurge gift that I can not recommend enough! The price tag is high, but they are some of my favorite eyeshadows that I own.
Coming up next will be my Holiday Gift Guide for the men in your life! This one will be fun because I'm having my husband help me pick the items out. This could be interesting, ha! Stay tuned!!

Affiliate Links Included
[show_shopthepost_widget id="1245519″]