If you happened to notice a brief absence on my part, well that's because I was traveling and Thanksgiving happened!  I went to Chicago last Sunday and got home Wednesday night.  I had so much fun and thought I'd share some of my trip with you guys!  Obviously when I go to Chicago, two things are always bound to happen: Shopping and Pizza!
Places To Visit in Chicago
One of the most exciting purchase while shopping in Chicago happened at Nordstrom because I finally got up and close and personal with the Charlotte Tilbury products!  They don't carry these at any of the stores in Atlanta (WHY NOT?!?! PUH-LEASE Charlotte, bring them here) so I had fun seeing all of the products up close and getting to test some of them out in person.  I could have gone crazy and I wanted to, but I have this rule of not buying myself anything around this time of year and well, I still broke that rule.  I'll show you some goodies soon, but for now, know that I need way more of this product line because I've been using what I picked up and they are PERFECTION!  Also, I picked up some gifts for some friends and I don't want to ruin the surprise for them!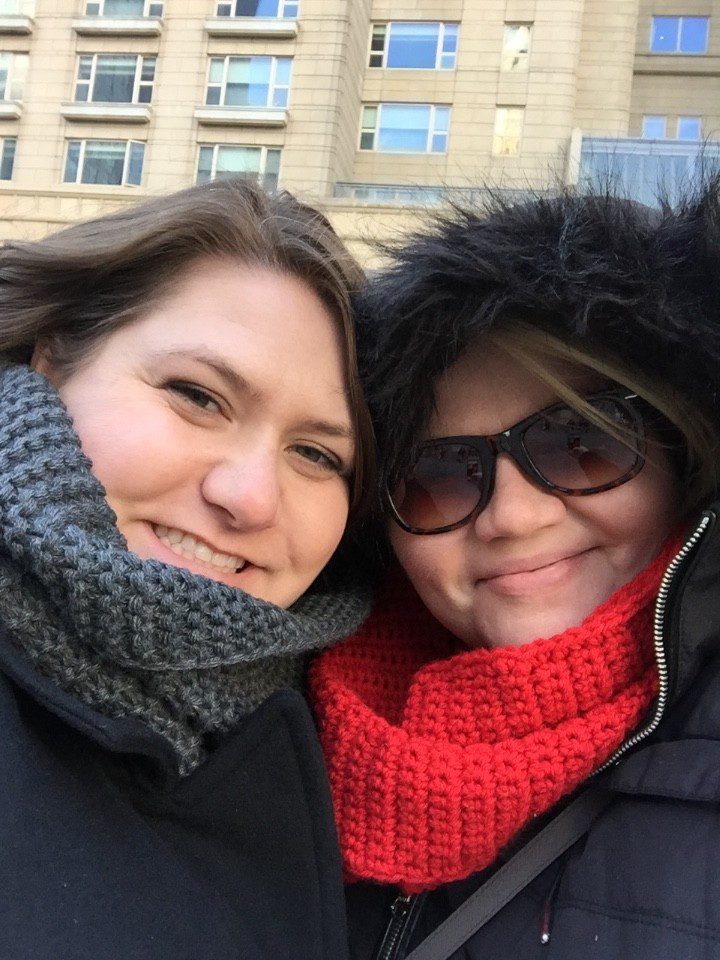 My sister in law and I got to wear our cold weather gear ha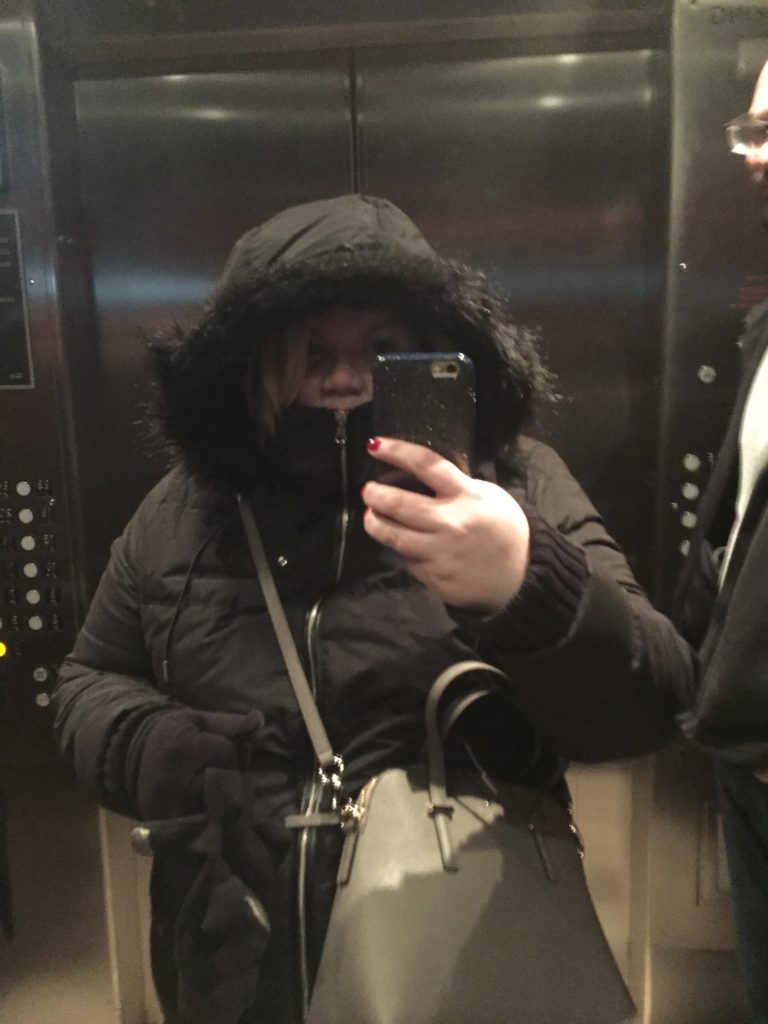 It was cold and we saw snow for at least five minutes! I bundled up like you wouldn't believe!
Michigan Avenue in Chicago is one of my favorite places to shop at EVER!  You've got so many stores to choose from, plus there is Water Tower Place and 900 North Michigan Shops, which both have TONS of stores to choose from, but are a nice break from the outside shopping if you're freezing.  Also, Barney's and several other stores are on N Rush Street, which is a total do not miss! Hermes anyone?!  One of my favorite stops is Macy's on State Street. It's gigantic, but beautiful!!!  I got lots of Christmas shopping done while on this trip and I think everyone will like what I picked up for them! At least I hope they will!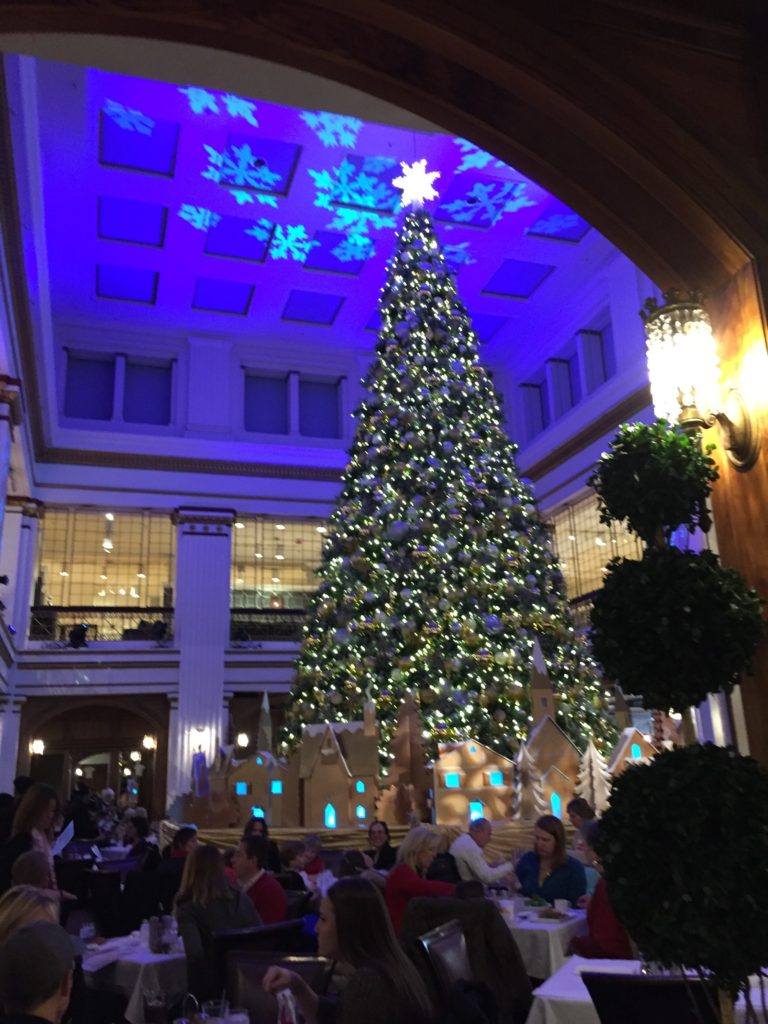 The Walnut Room in Macy's on State Street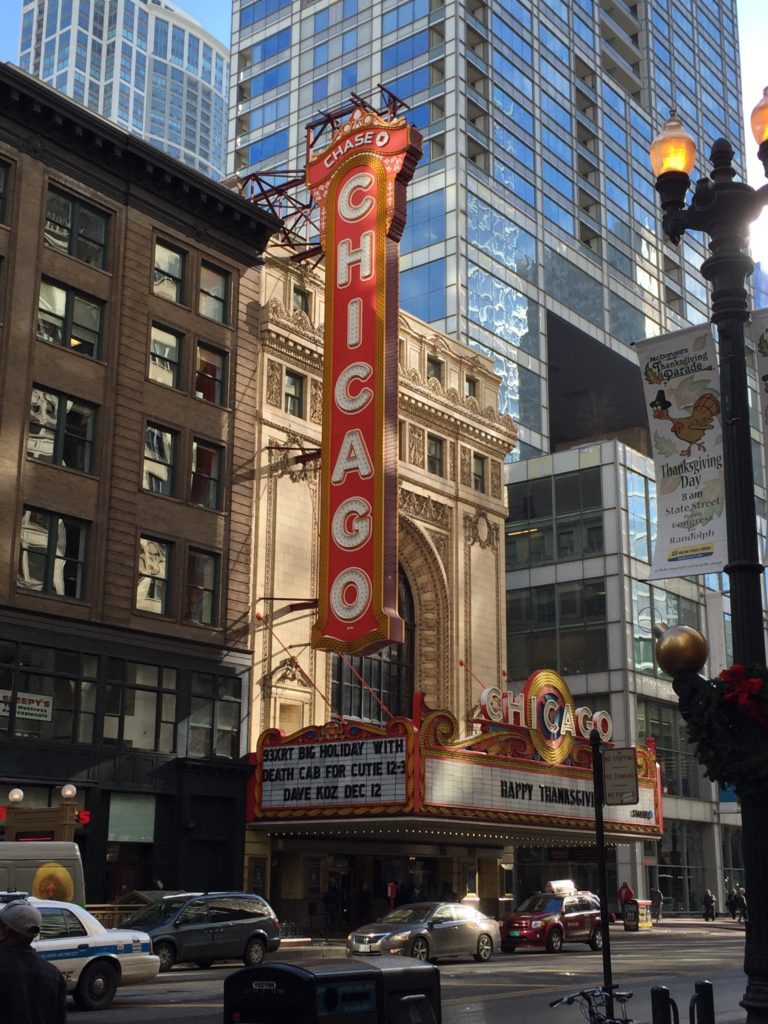 Chicago Theatre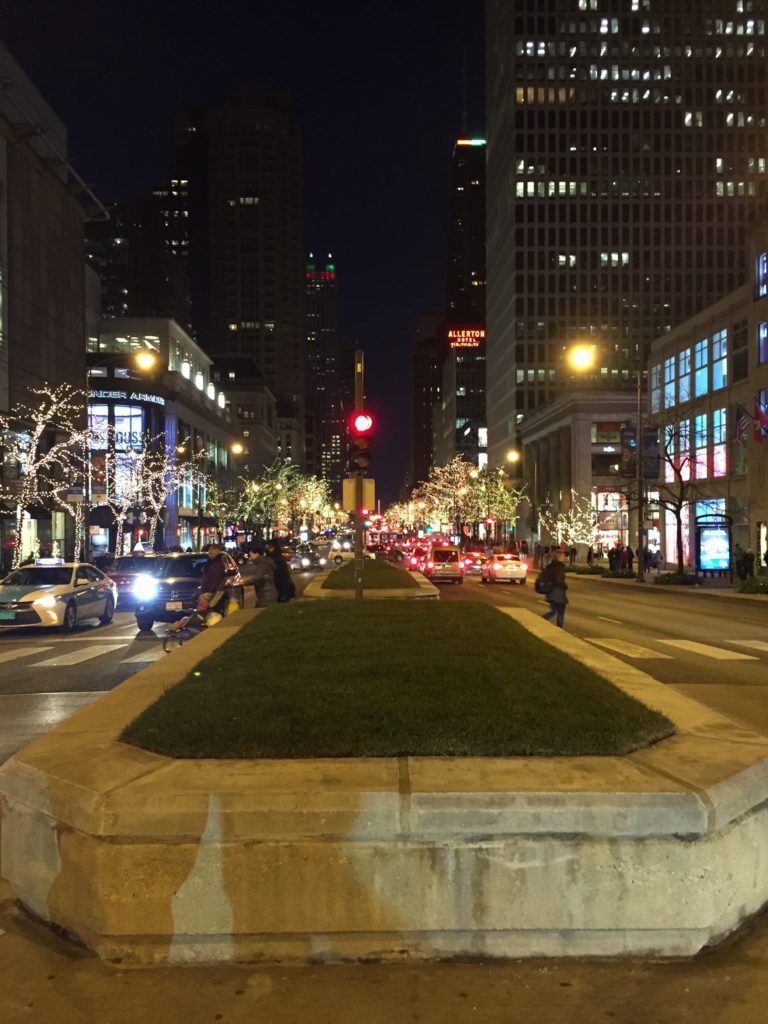 Michigan Avenue at night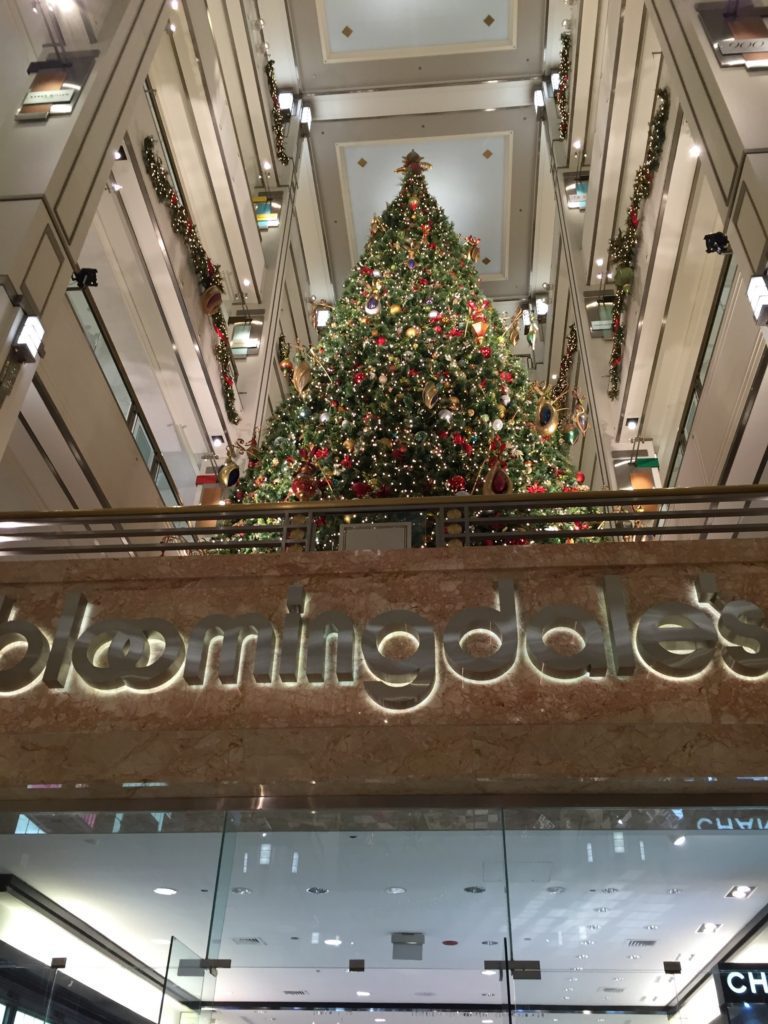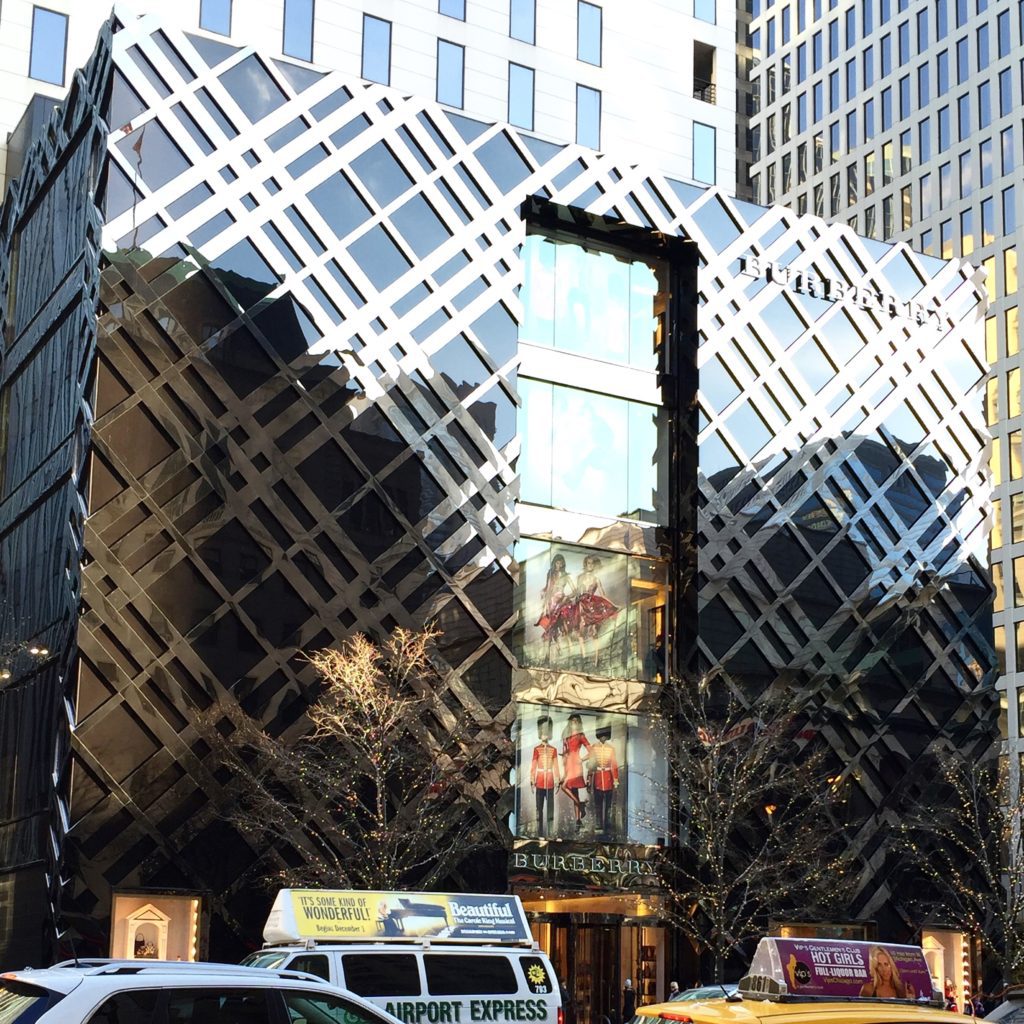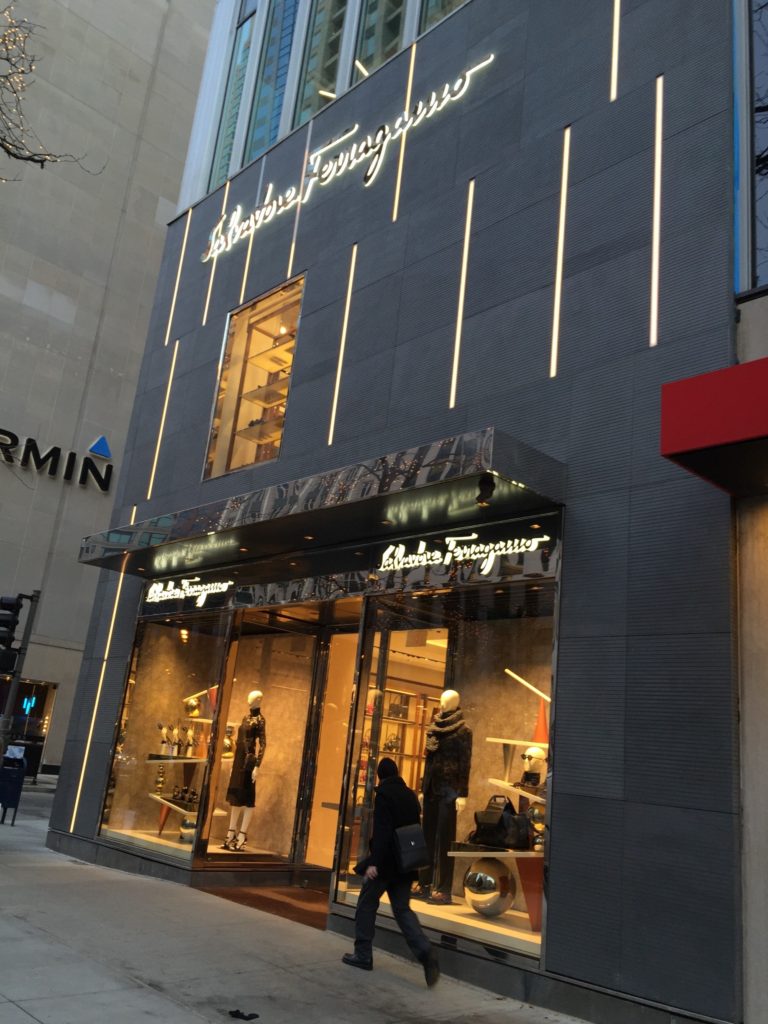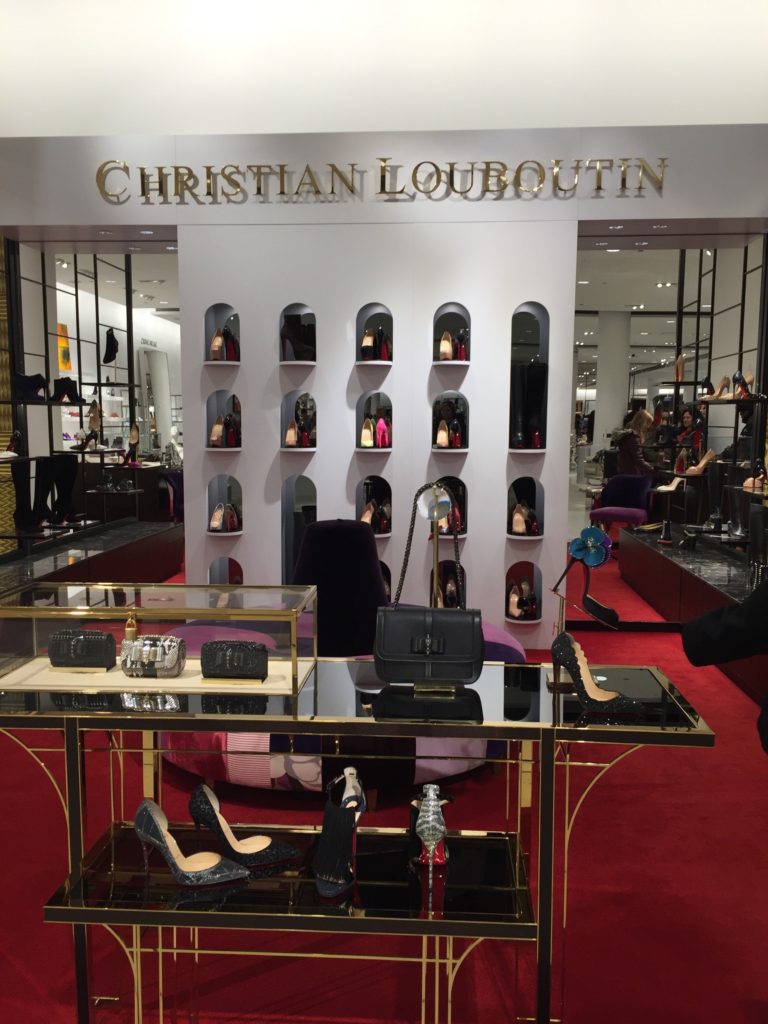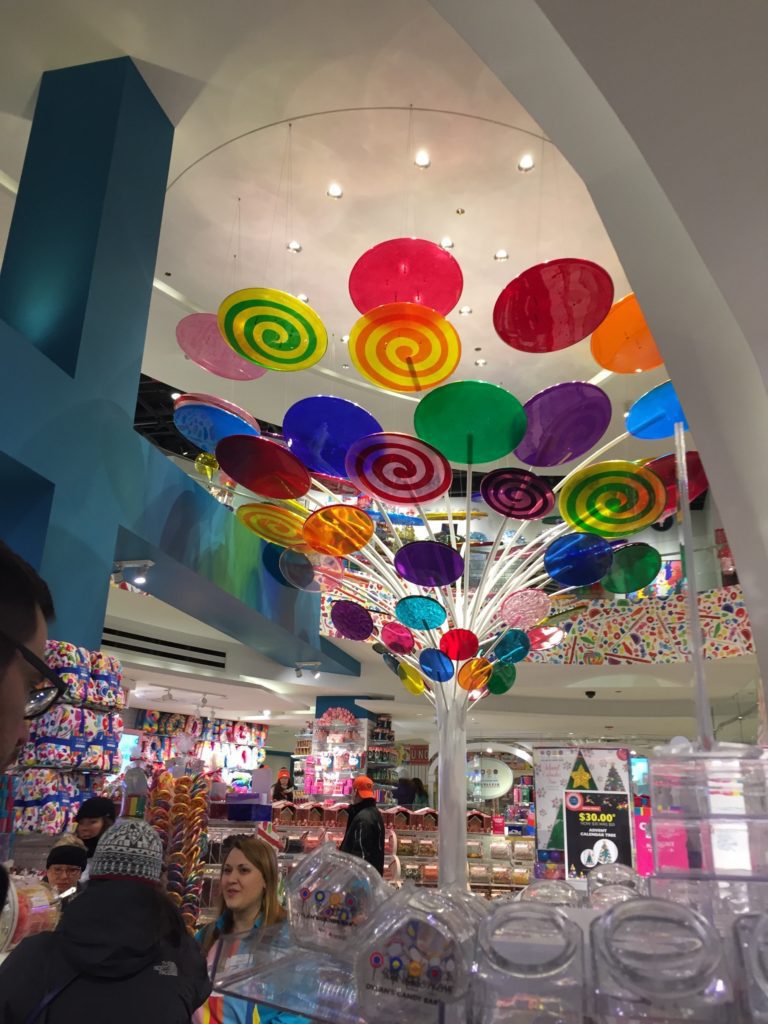 Dylan's Candy Bar
A lot of Pizza happened.  Actually, lots of food in general happened.  Giordano's, Pizano's, Portillo's, Chicago Pizza and Oven Grinder (BEST salad and Meatball Sandwich ever!) Wildberry Pancakes and Cafe had the best brunch I've had in a long time! If you love a good doughnut, then I can't recommend Firecakes enough!  Jake Melnick's Corner Tap had some of the best French Fries and Nacho's for $5.00 that I've ever had. Our hotel also featured Michael Jordan's Steak House and while I didn't indulge in steak, my sister in law and I did go nuts over the 23 layer Chocolate Cake. It was worth every penny!  Also, Garrett's is a MUST have while in Chicago, even if we do have it in Atlanta now.  So yes, I ate and I feel like I gained ten pounds while on that trip, BUT I'm ok with that.  The detox will start soon, ha!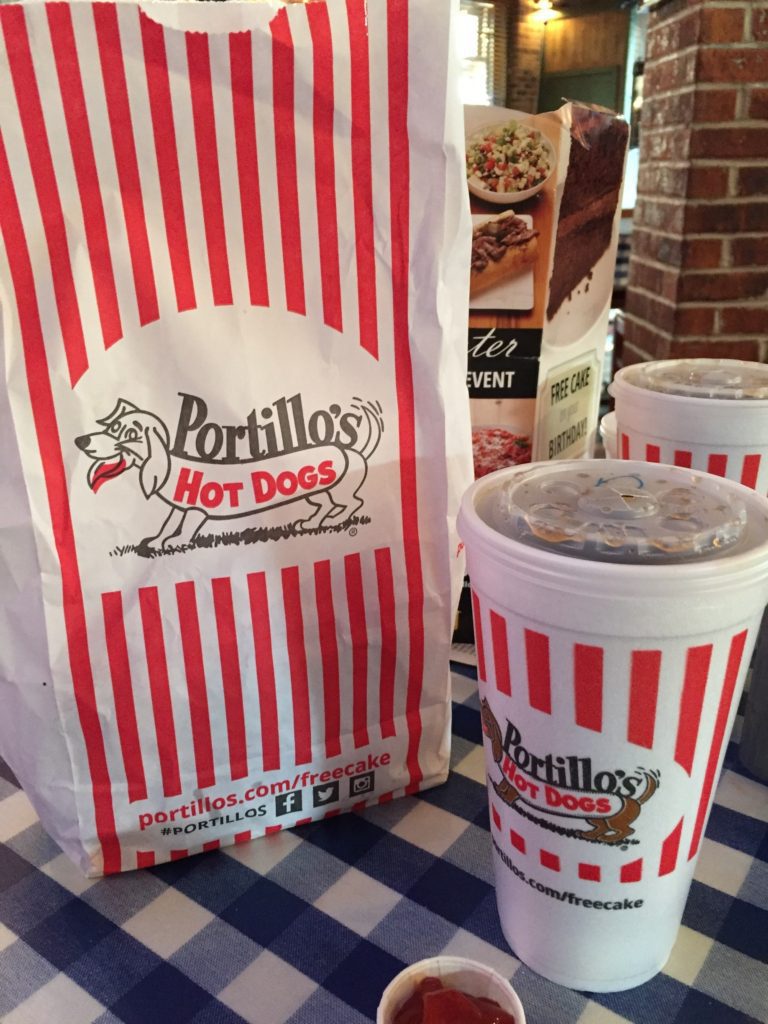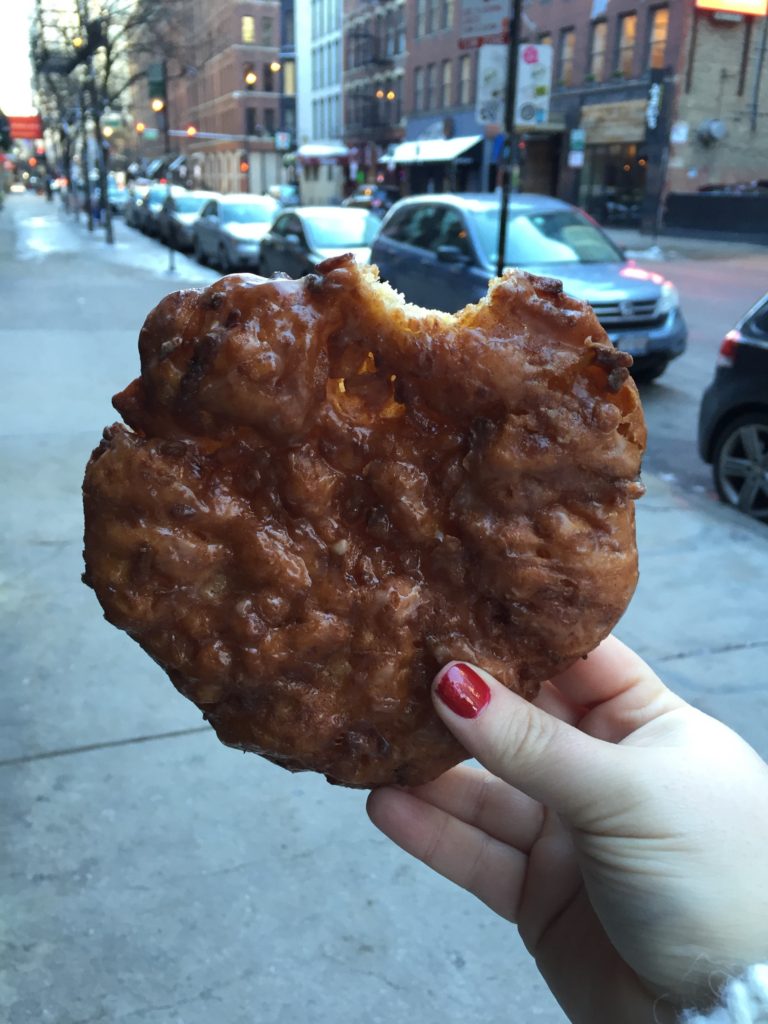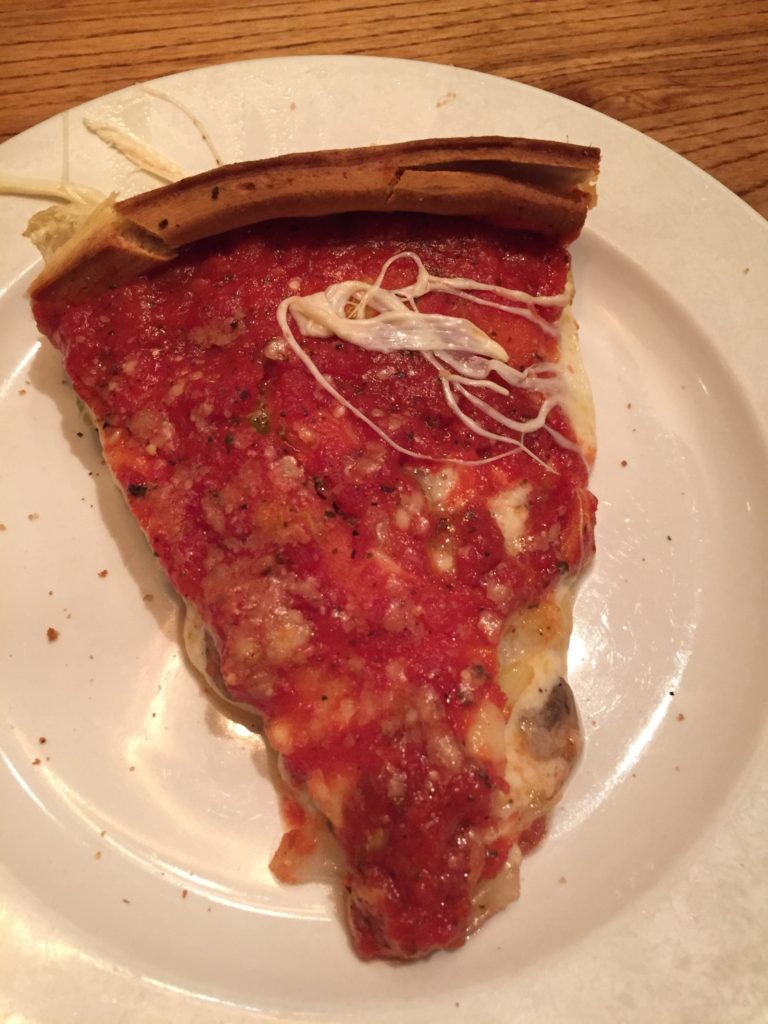 Giordano's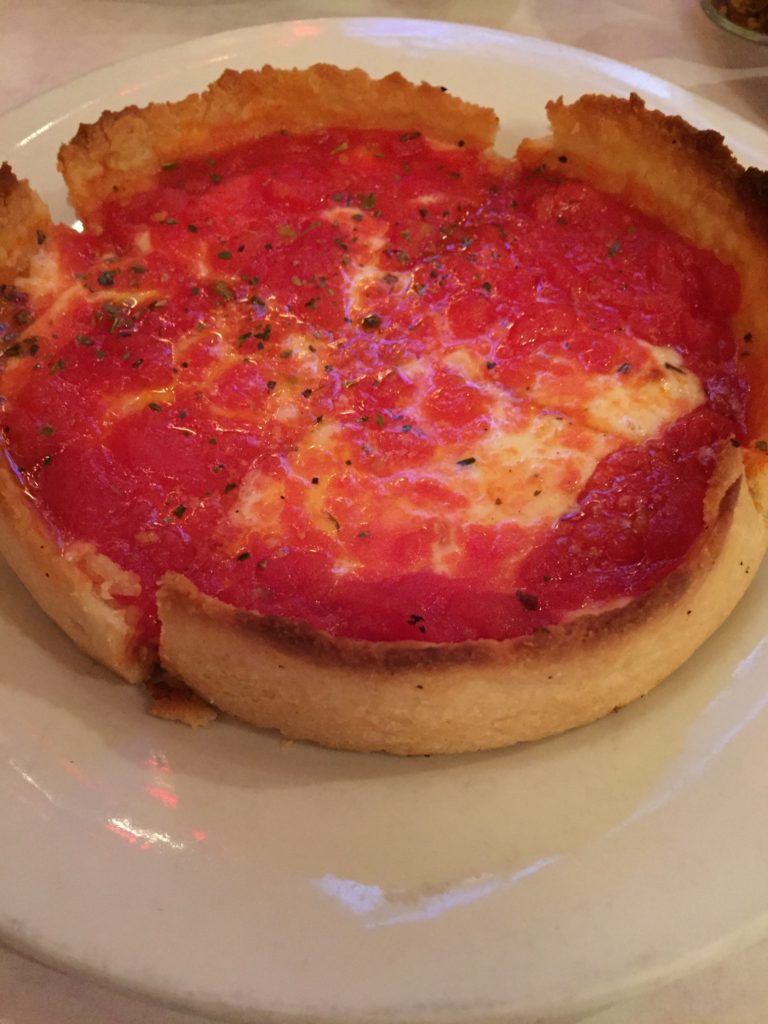 Pizano's delicous butter crust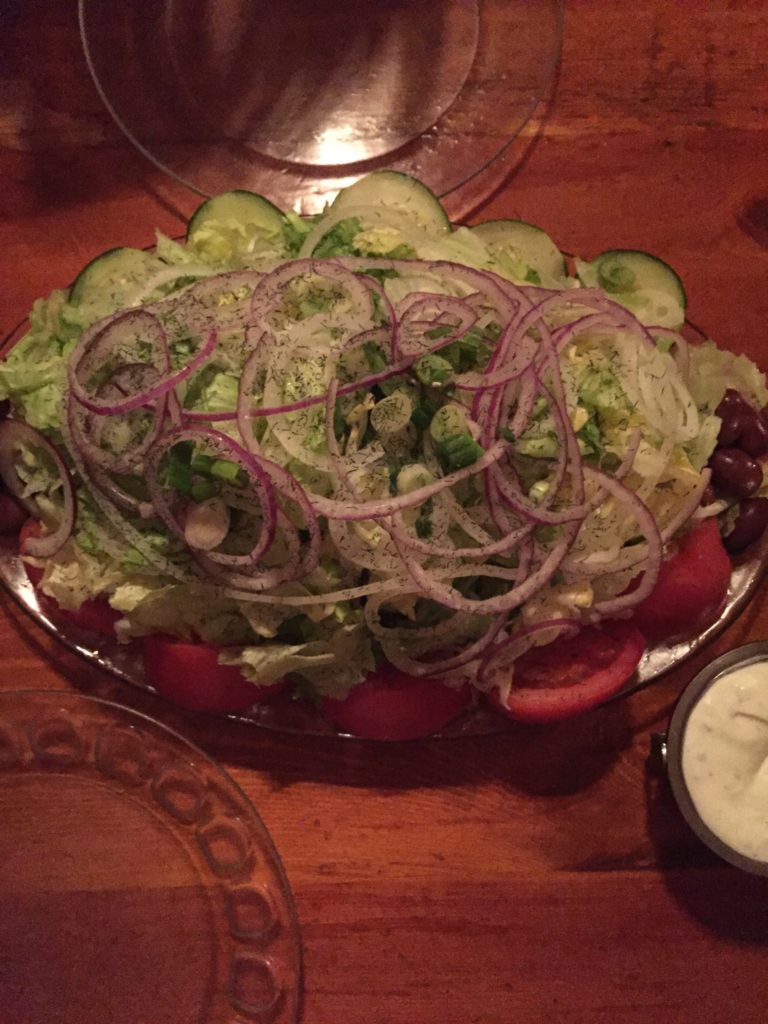 This looks like a normal sized salad, but it's actually gigantic!! The salad dress YUMMM!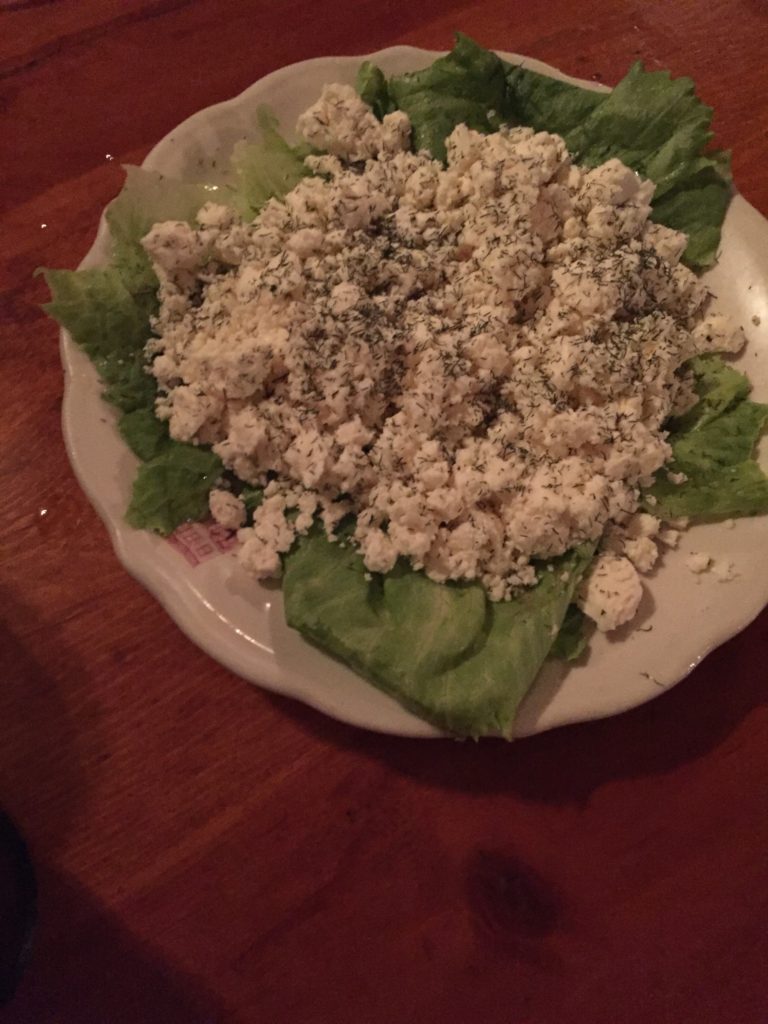 An entire large plate of Feta Cheese. Yes, please!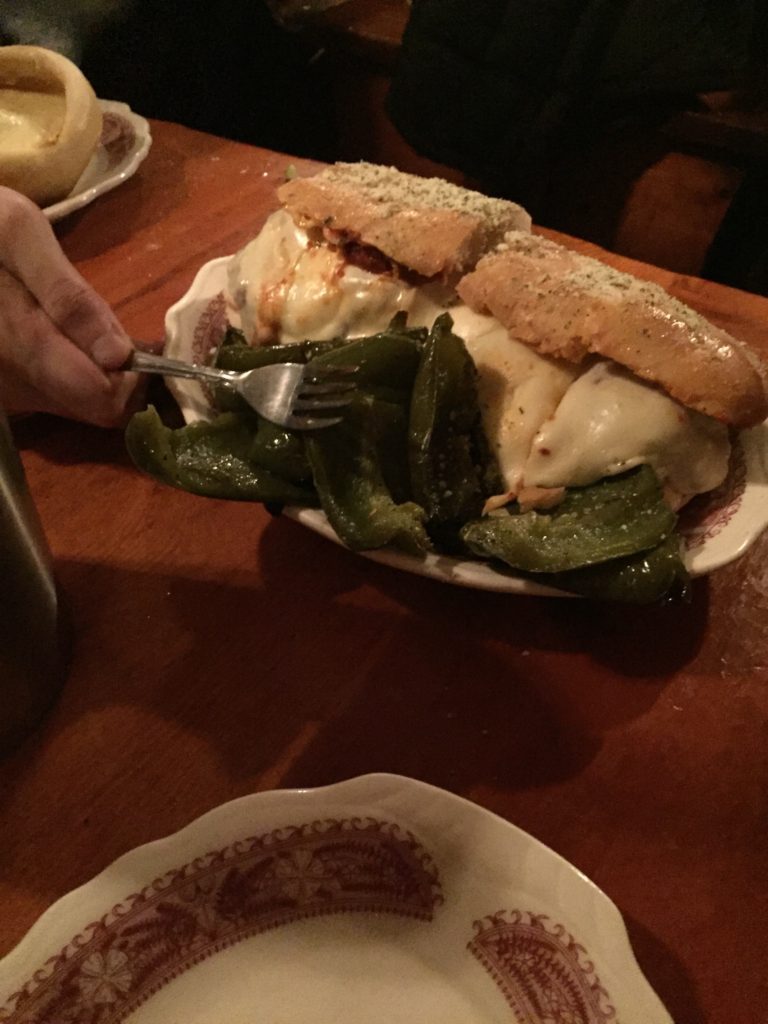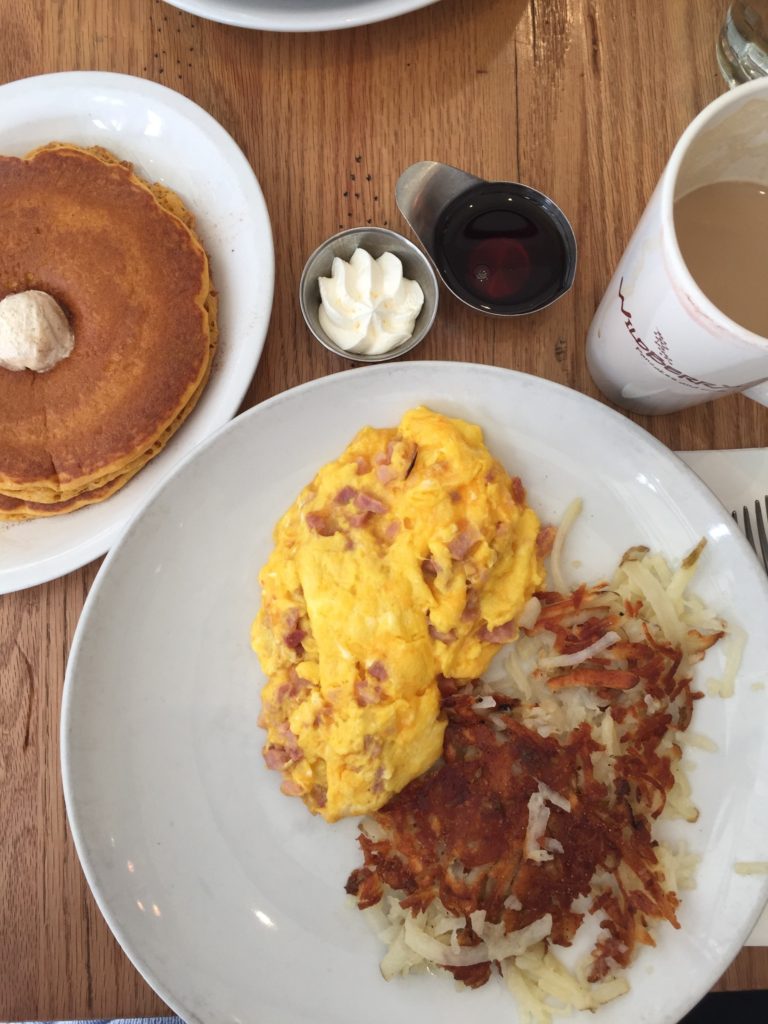 The BEST Pumpkin Pancakes I've ever had
Another place we ventured to was Eataly.  This gigantic marketplace features so much food (fresh and imported) and also several restaurants.  I've never seen so many choices of fresh cheese, meat and pasta!  Also, the selection of wines, beer and olive oil was insane!  It's a two-level store that I suggest visiting while moderately hungry.  You can order anything from fresh sandwiches, pizza or pasta.  There is also a gelato bar and a Nutella bar! It was awesome to see so many authentic Italian products and also to see them prepared was amazing.  This was a really fun place to visit.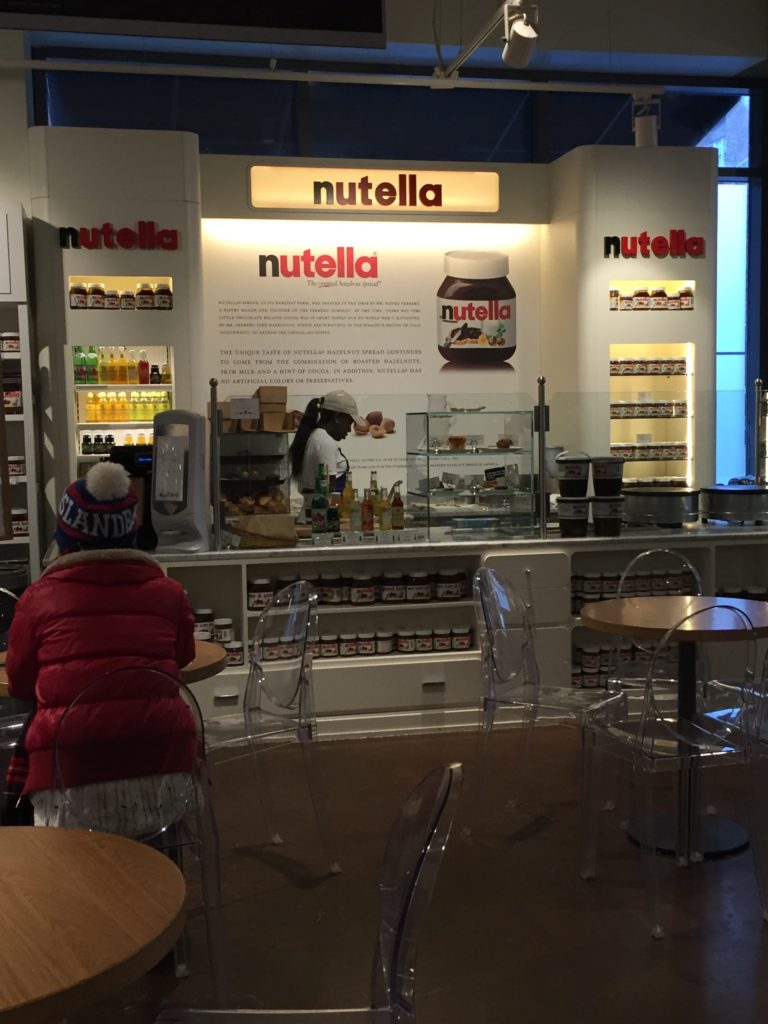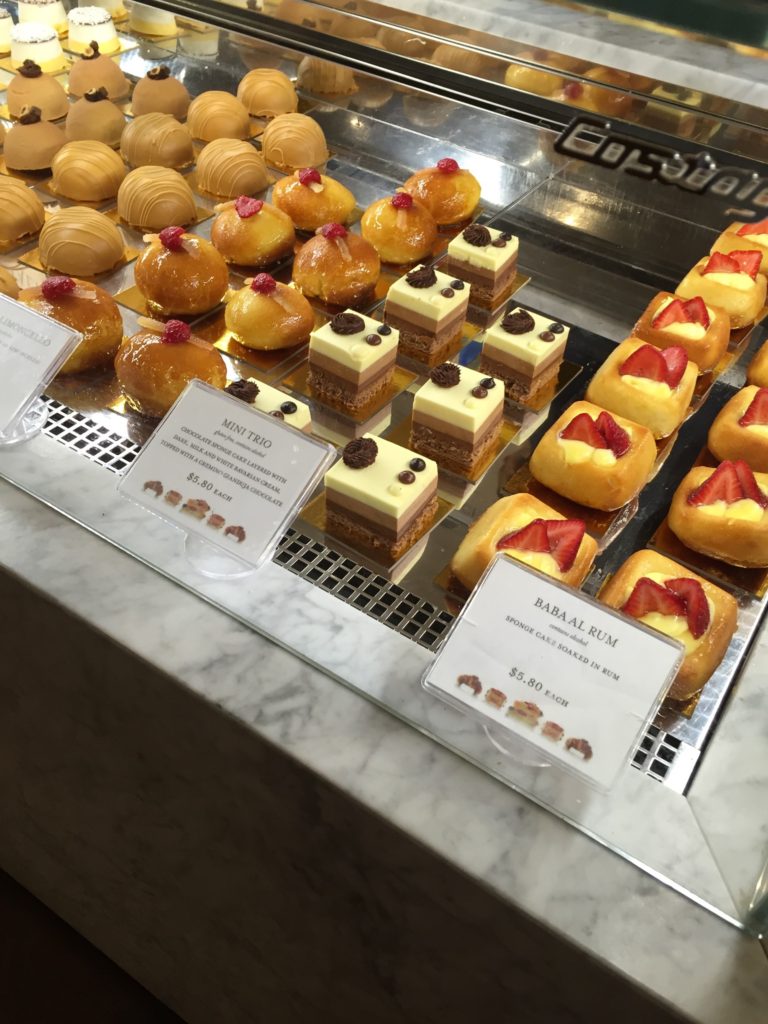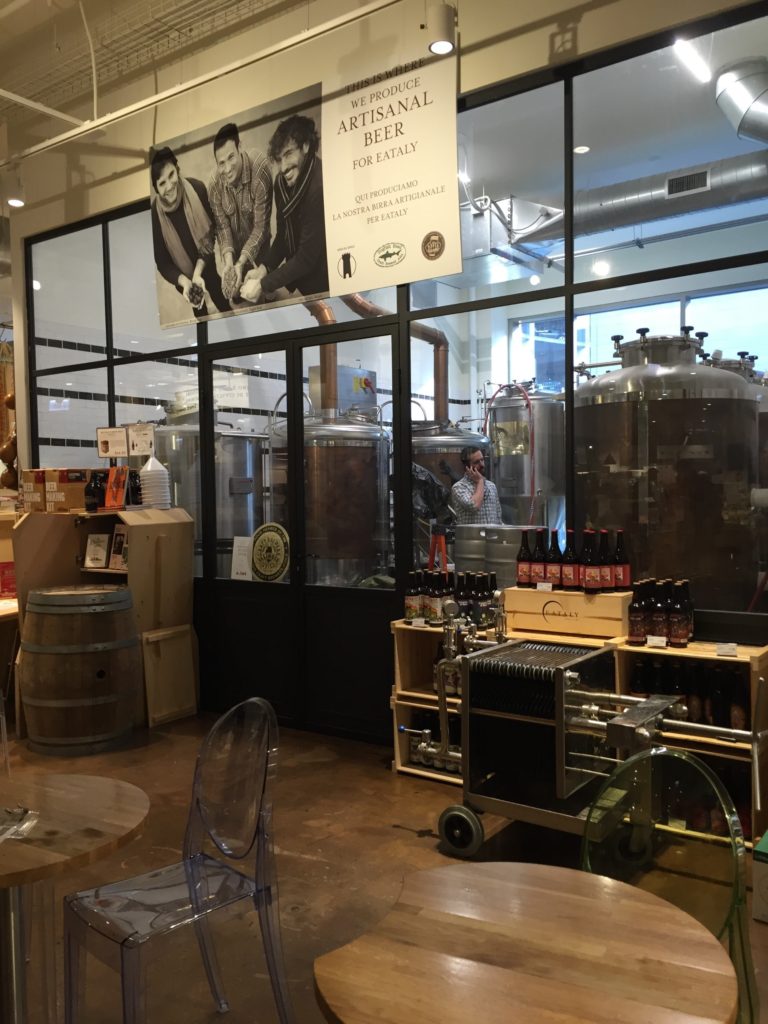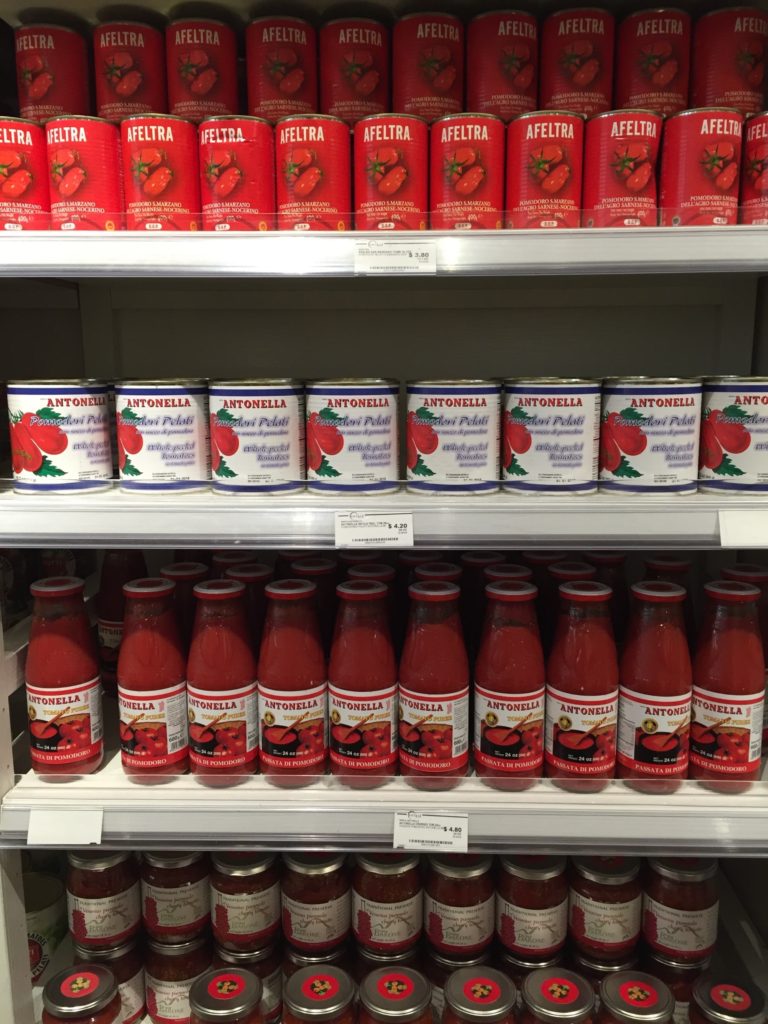 Chicago is always a place I feel like I could call home.  It's gorgeous to visit during the Holiday's and it's something we seem to do year after year.  I always have so much fun when I visit and I'm always sad to leave. I had a great trip and I was so excited that I got to see snow this year.
Chicago Sightseeing and Places To Visit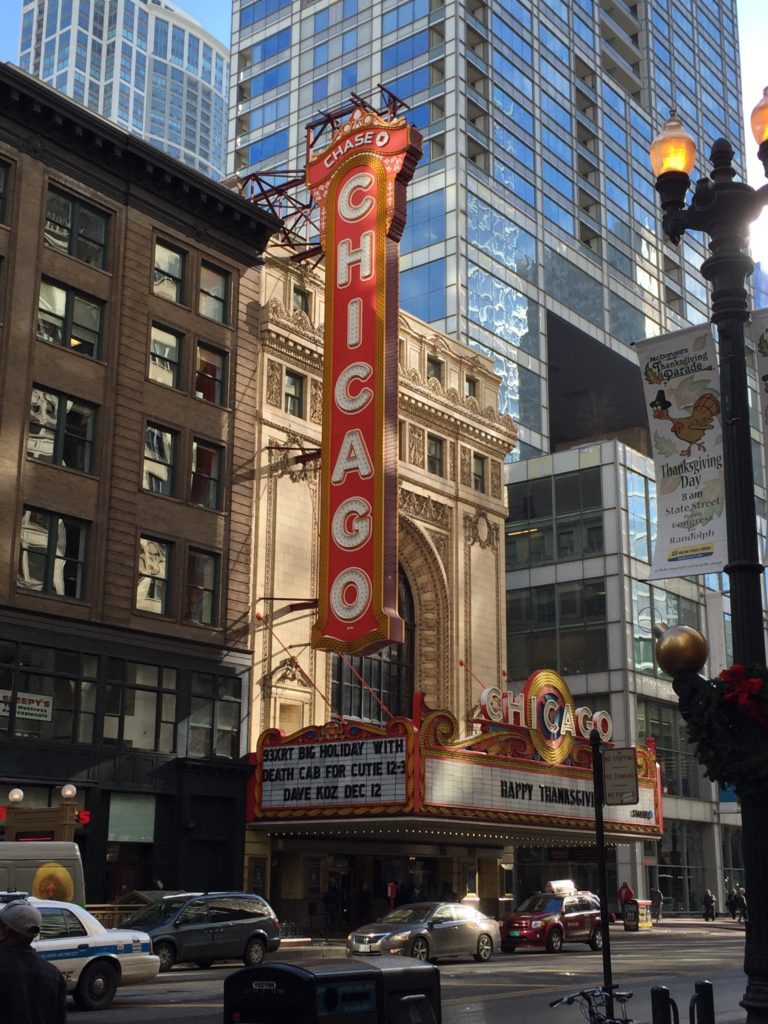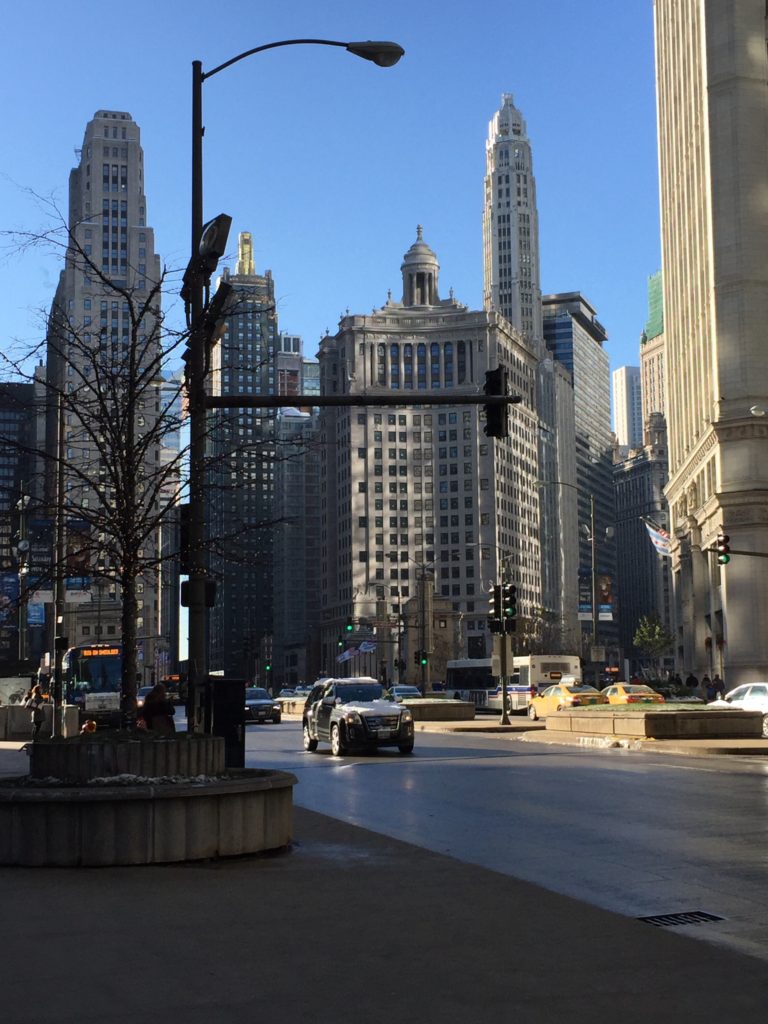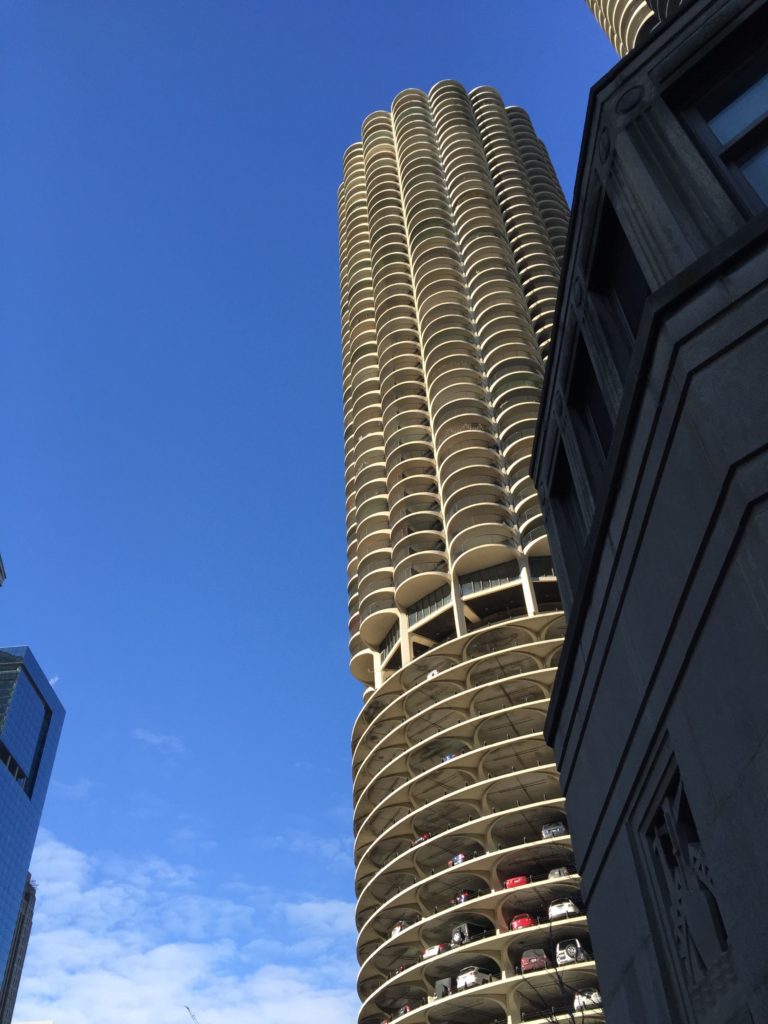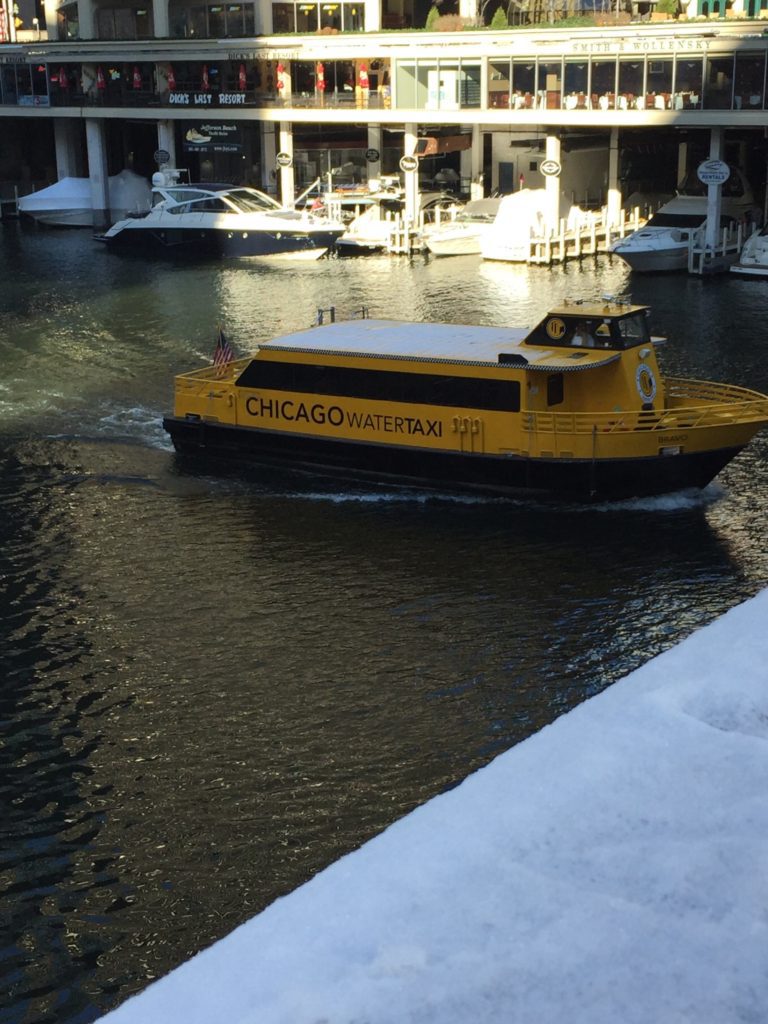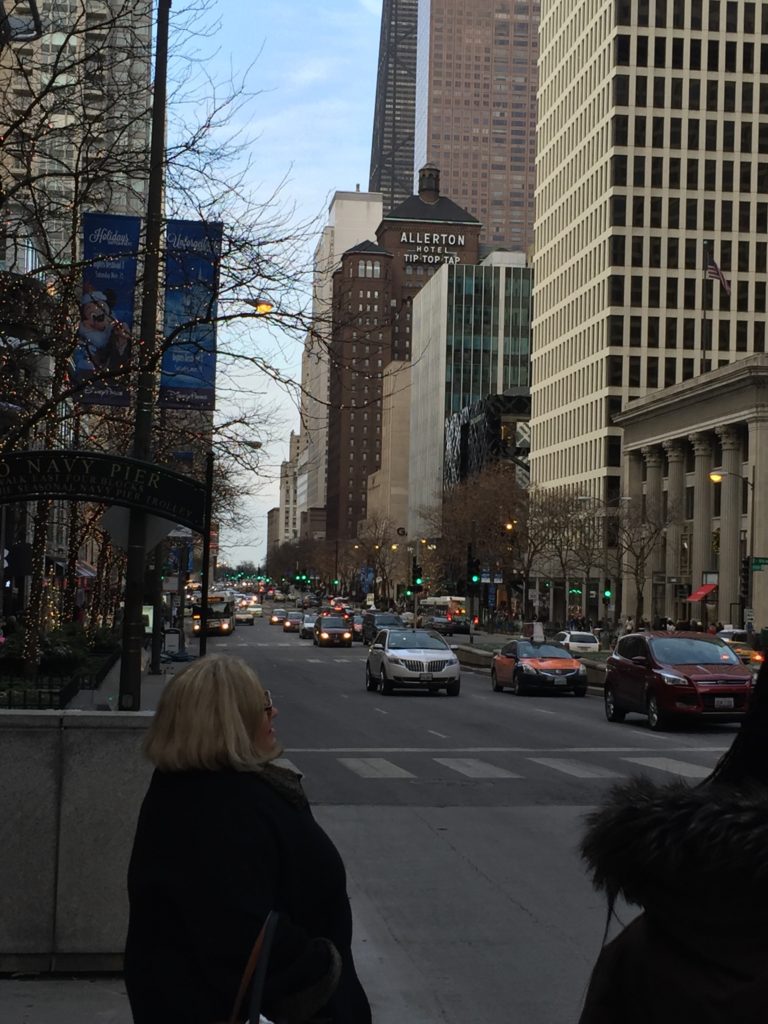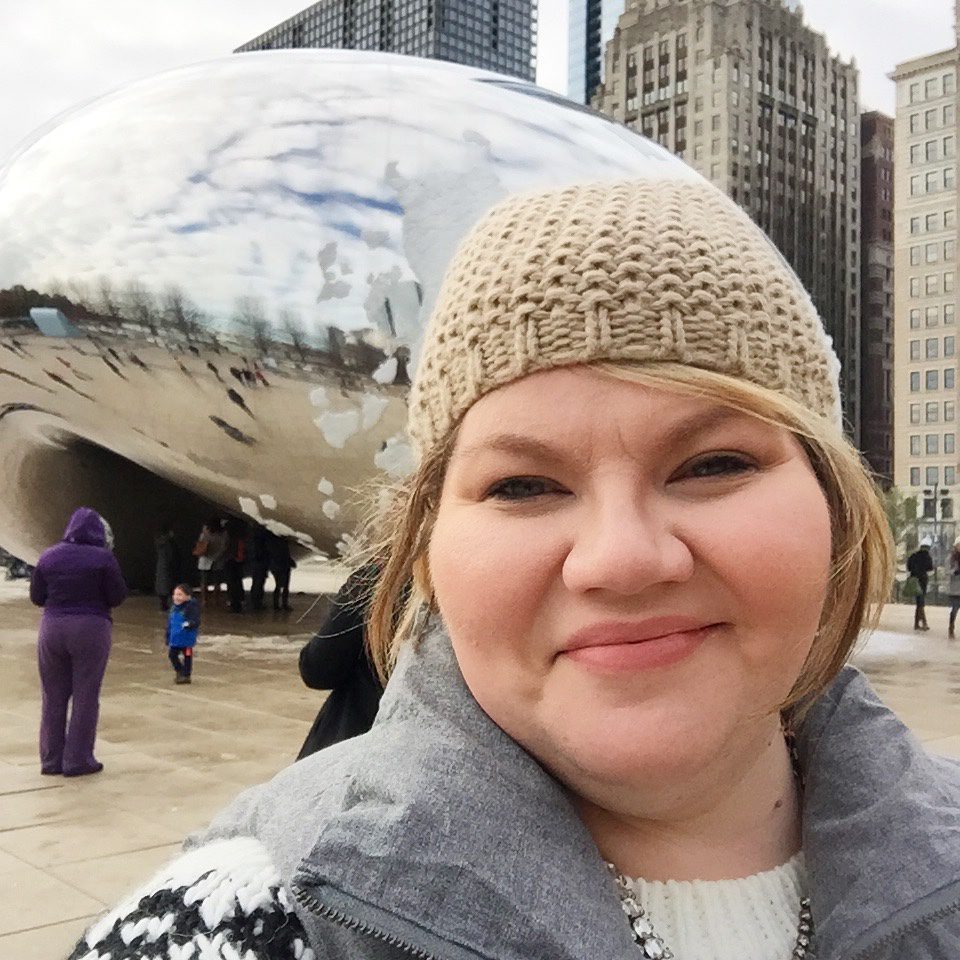 After Chicago, it was time for Thanksgiving!  We ate lots of Turkey and I didn't even venture out of the house to do any Black Friday shopping this year.  That's a first!  I did do some online shopping, but I just wanted to relax and take it easy with family because that's what Thanksgiving is all about!
I hope that you guys had a great time over Thanksgiving and I hope that you survived any Black Friday shopping that you did.  I know that today is Cyber Monday, so are you doing any shopping?!? Let me know in the comments below! I'm going to be spending today getting  caught up on emails and opening packages that came while i was gone.  I'll be back to posting regularly this week and maybe even filming a couple of videos!!! See you soon!

Affiliate Links included