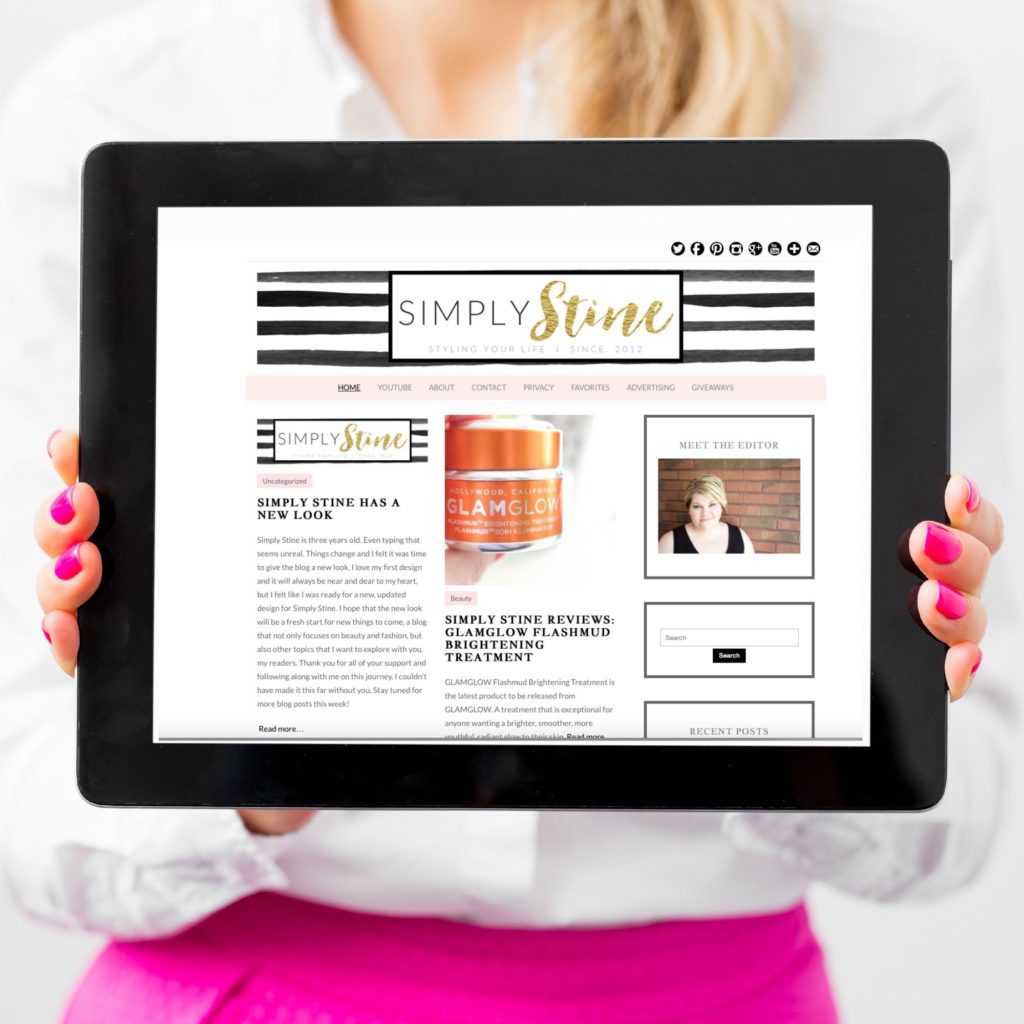 Simply Stine is three years old. Even typing that seems unreal. Things change and I felt it was time to give the blog a new, updated look. I love my first design and it will always be near and dear to my heart because it's what started everything, but I hope that the new look will be a fresh start for new things to come, a blog that not only focuses on beauty and fashion, but also other topics that I want to explore with you, my readers.
Since the new design is being presented, you might notice things changing a little bit this week. We're still finishing up everything and although I am about 99.5% done, I still have a little bit more to go. Please be patient and know that I'm working as quickly as possible to get things fixed up and ready to go!
I hope that you'll explore around the new site! Any suggestions? Let me know in the comments below. It's nothing too different from before, pretty much just a new logo (which I hope you guys love) and possibly a few differences on the actual website itself.
Thank you for all of your support and following along with me on this journey. I couldn't have made it this far without you. Stay tuned for more blog posts this week!