I know what a pain it can be to wash all of your makeup brushes.  If you are like me and you have a lot to wash each time, it can take a while.  I know I have to do it because I don't want my brushes to be packed full of nasty germs and bacteria.  Probably the thing I hate most is that when I wash my brushes, it takes so long for them to dry and they sometimes lose their shape.  Not anymore!! As soon as I saw that Sigma Beauty had a product called Dry'n Shape, I knew I had to own one.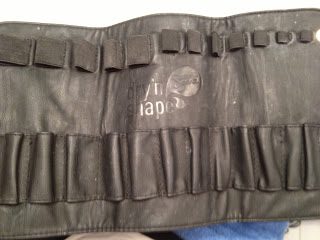 I know this isnt' the prettiest picture, by my Dry'n Shape has been put to use several times! 
Sigma Beauty has created some amazing makeup brushes.  They are the only brushes that I use and I find them to be of the highest quality.  So it wasn't a big surprise that they came out with this product.  Makeup Artists and beauty lovers all have the issue of keeping their brushes their best.  We want to keep them clean and make sure they keep their shape.  This product allows you to place your washed brushes in to the holder on the roll, and they will dry your brushes in 4-6 hours and also help them keep their shape.  Problem solved! So does it work???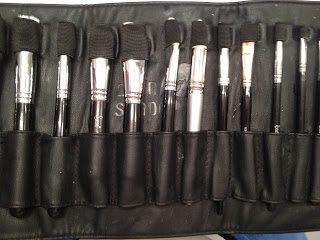 Simply ring out your brushes and slide into the space, allow to dry
It sure does!  I wash my brushes, ring out any excess water and slide each brush into a section.  Starting on the left side, I put in my larger brushes.  Mostly foundation brushes and powder brushes and then on the right I put in my smaller brushes, which are mostly my eyeshadow brushes.  I roll up the product and allow to sit for 4-6 hours.  It makes washing my brushes much less of a chore and I don't have to worry about my brushes still being wet 12 hours later.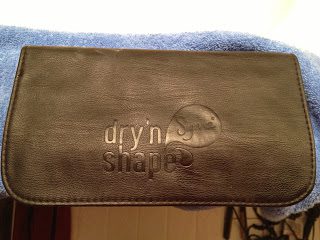 For more information about this product, please visit the Sigma Beauty link.  Want to save 10% off your purchase? Just enter the code JAN2013.  This coupon expires today, but I will post a new one for February as soon as I get it.
****USE CODE BASE2013 FOR FEBRUARY 10% DISCOUNT!!!!