It's time again for Sephora's Spring Savings Event. This is the best time to stock up on beauty items you regularly purchase and those goodies that you've had your eyes on! Hello, Dyson tools! Right now is an especially good time for a discount, as a lot of us are changing up our routines a bit and getting ready for the warmer weather.
Since this is a great time to shop, I thought I'd share some of the products that I have already added to my cart (YEP! A trick I do each time there's a sale) and what I think are good products to purchase during the Beauty Insider Sale at Sephora.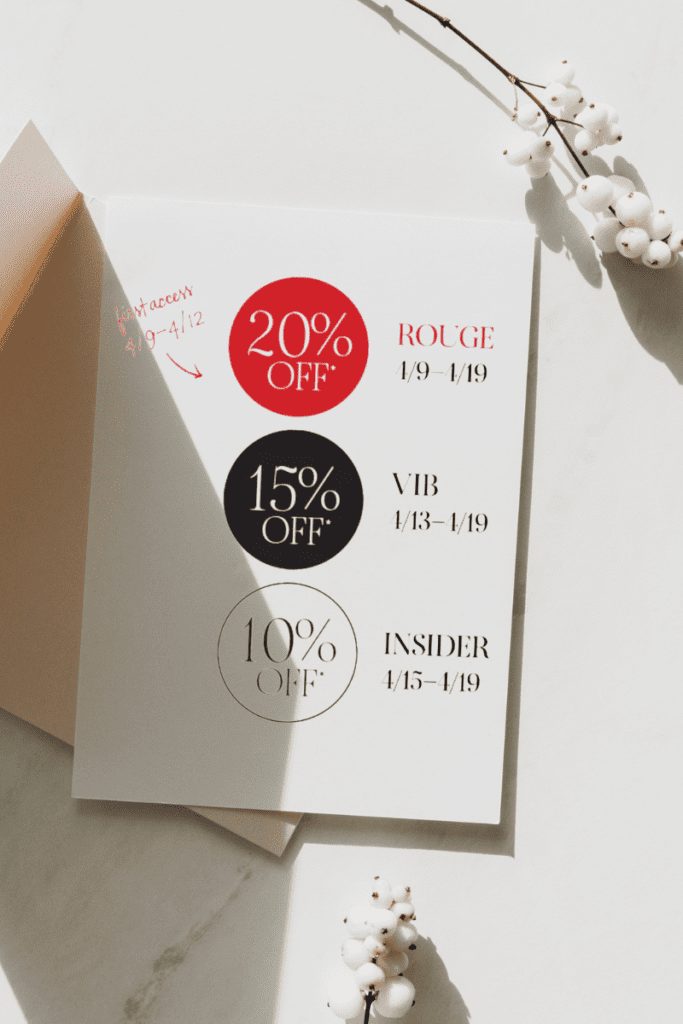 The Beauty Products I Think Are Worth Picking Up
This is the best time to pick up high-end, luxury beauty items, so be sure to think of brands like Tom Ford, Westman Atelier, La Mer, Natasha Denona, Dr. Barbara Sturm and more! Consider brands that you haven't purchased because they are a splurge, and use the savings to your advantage! This is the time to pick up high-tech skincare tools, hair tools and more.
Included in my list of products are either products that I've used and loved, products that I'm considering, or items that I think are just worthwhile to pick up when they're on sale. Maybe you're looking for a new foundation for spring and summer or maybe you're wanting to get a new fragrance. Take a look at the list and let me know what you think you're going to pick up!
How and When To Shop The Sephora Sale
First thing first, you must Be a Beauty Insider Member (It's free to sign up)
Rouge: 20% off starting April 9th, until April 19th
VIB: 15% off starting April 13th, until April 19th
Insiders: 10% off starting April 15th, until April 19th
The Sephora Collection products are not included in this sale, but can be purchased for 30% off! You are limited to only being able to purchase one Dyson product, and The Ordinary is not included in this sale.
To be able to shop the sale and receive the discount, use CODE: OMGSPRING
What will you pick up during Sephora's Spring Savings Event?