If you haven't noticed a trend by now, I'm really into warm-toned eyeshadow palettes. I don't know what it is about those particular colors, but I love using them with my complexion.  Give me all the warm toned shadows and I'd be forever happy! I saw the Sephora PRO palettes when they were released (there are three available) and while I thought they were pretty, I just wasn't sure about that price point for a Sephora Collection product. Has Sephora really up'd the quality on their own collection of products? Yes, but still, $68.00 is a hefty price tag up there with other well-known brands. So obviously I had to put the Sephora PRO Warm Palette to the test.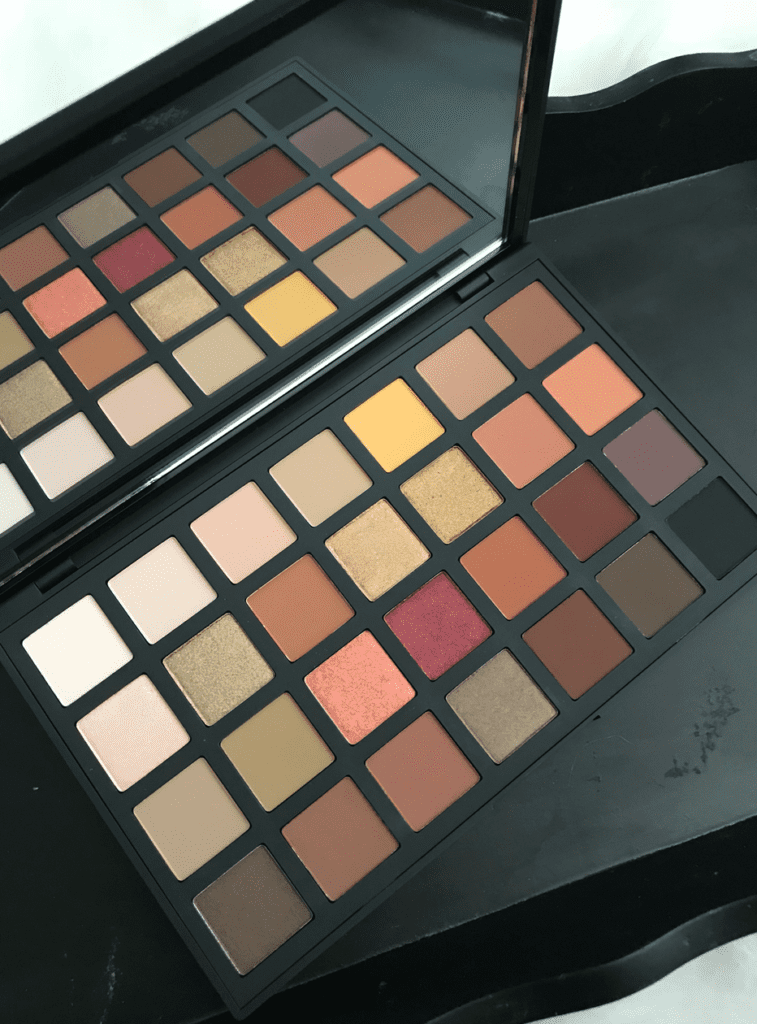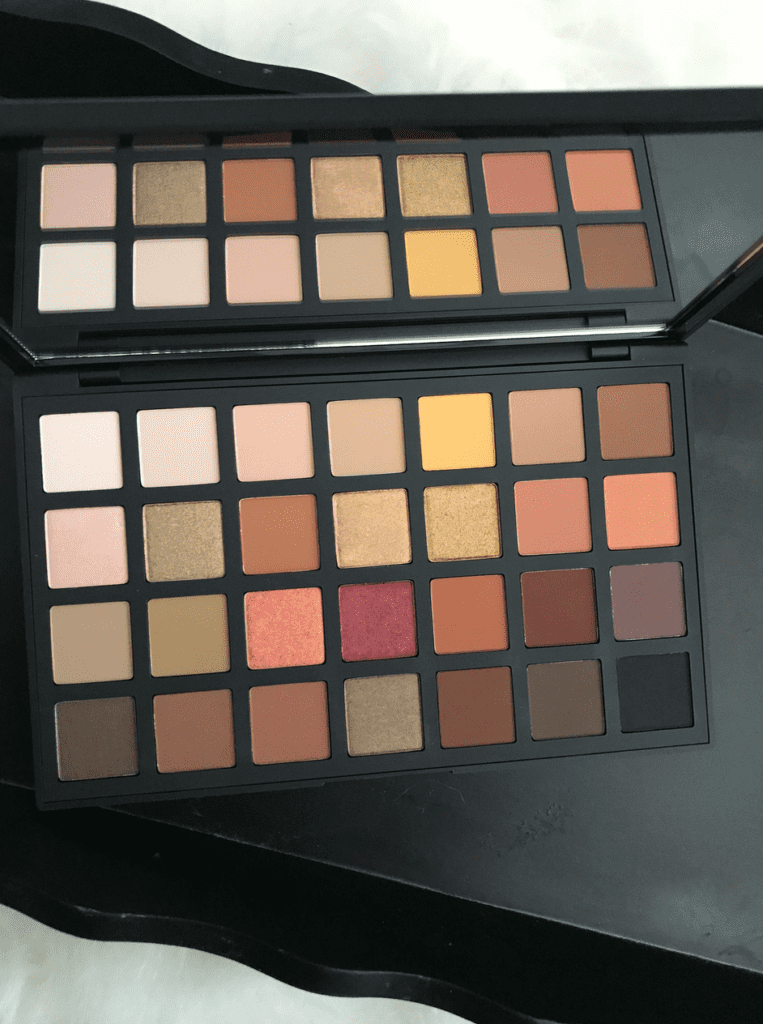 The very first thing I noticed was how heavy this palette was. It is heavy! It's a totally solid palette that is really nicely put together. I'd have to give it an A+ for packaging. However, the only bug I have to pick is that I hate it when brands don't label the colors on the palette, but I'll at least give it to Sephora for including it on the insert that is included with the palette. Otherwise, this palette has an amazing quality when it comes to packaging! Can we talk about that giant mirror they included!! YES!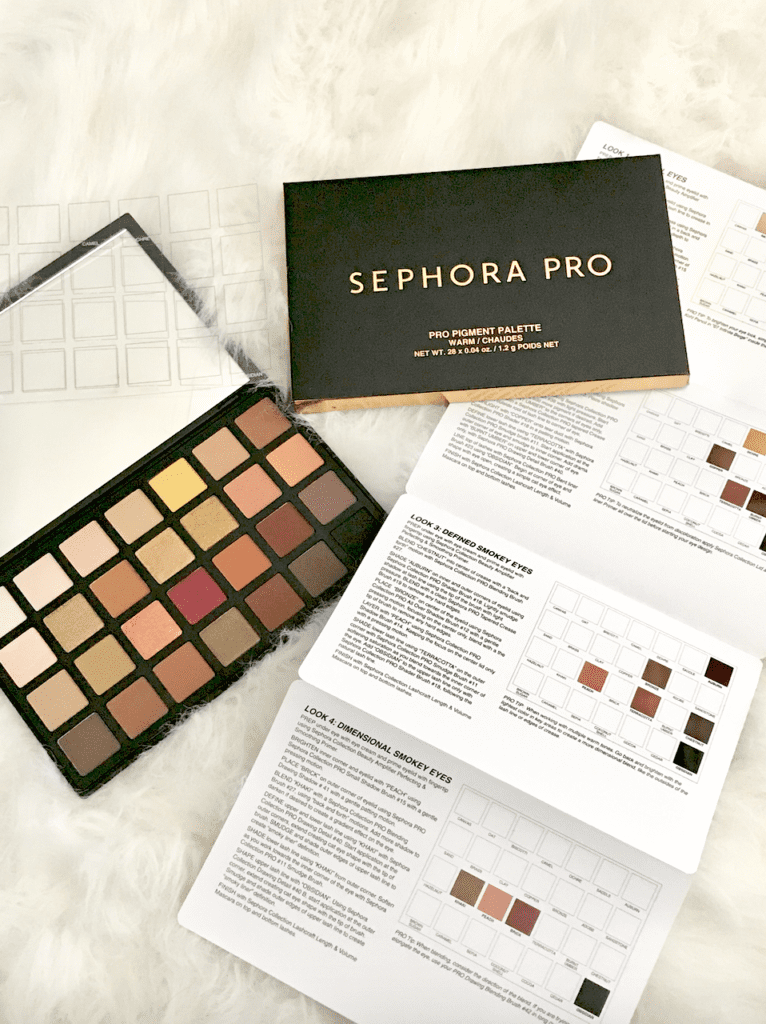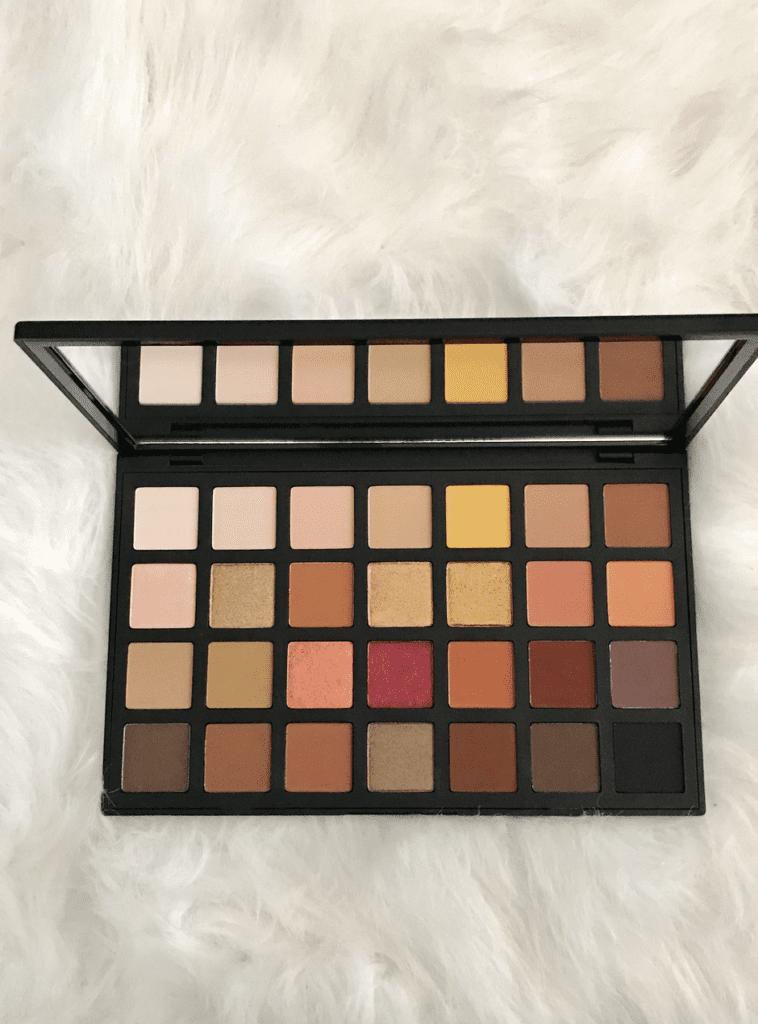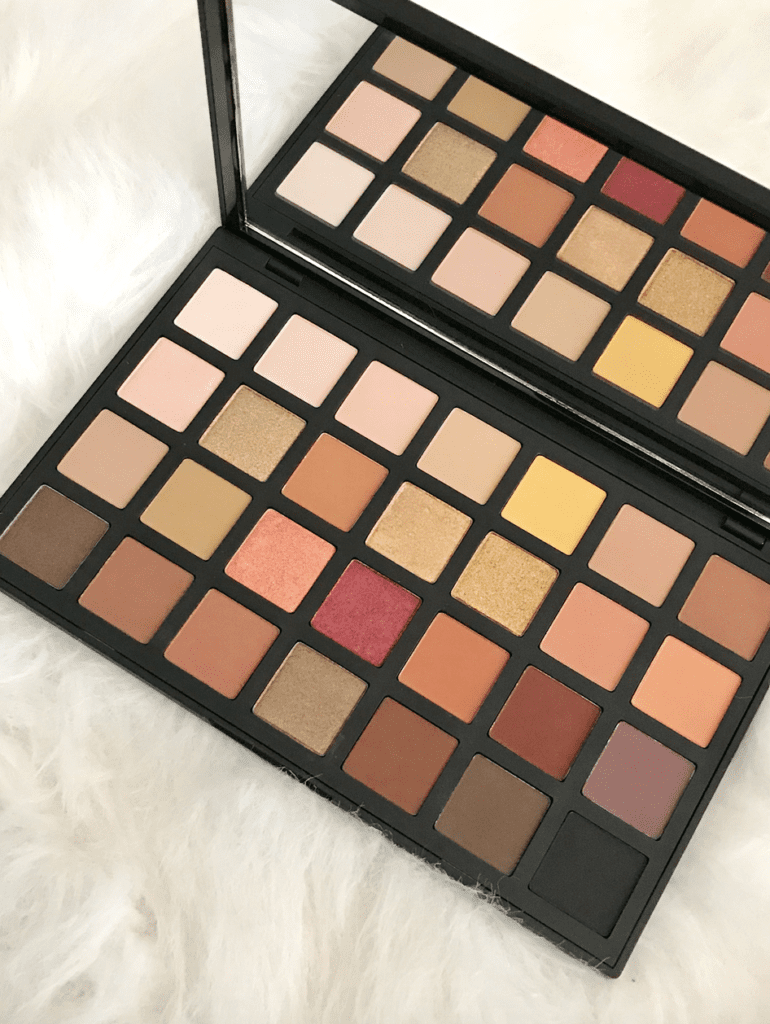 The Sephora PRO Warm Palette features 28 eyeshadows that vary in texture and finishes. You have chrome, matte, shimmer and satin finishes.  The matte shades feature Kaolin to help absorb oils on the lids and also Nylon Powder which helps to keep the finishes and texture of the powder smooth. The satin shadows contain coconut and safflower seed oils that help condition the eyes and allow for again, a smooth finish. High impact pearls have been included in the shimmer shadows and emollient esters have been added to the powders to add to the texture of the powder and to boost adhesion. Who knew so much went into eyeshadow formulations?!?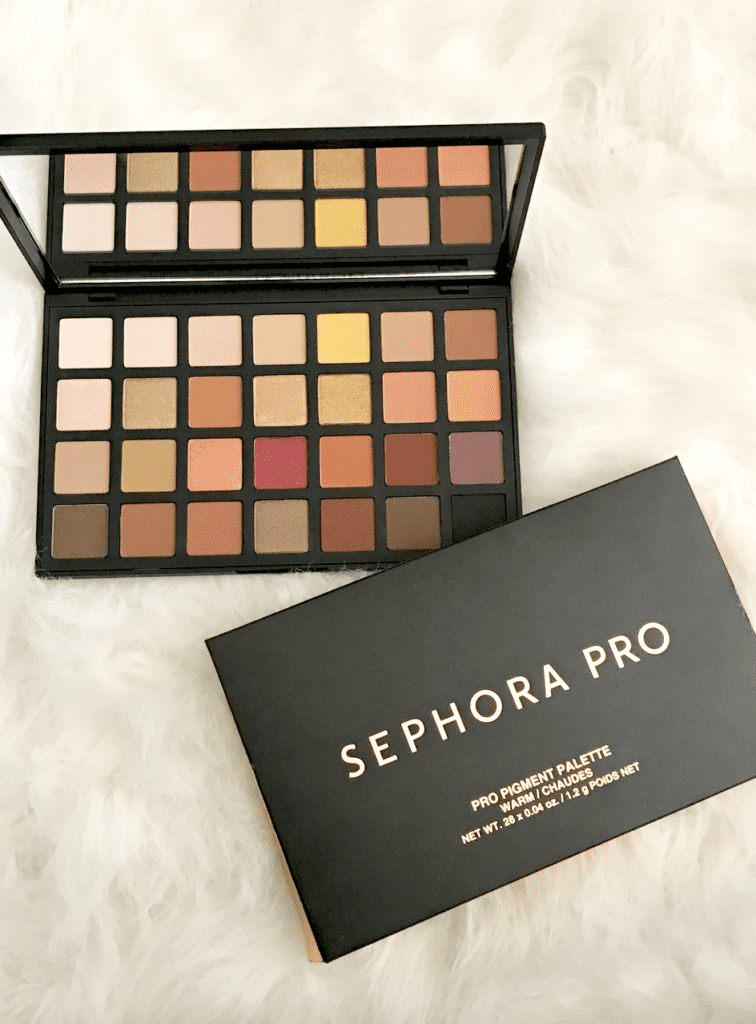 The quality of the eyeshadows is insanely good.  If I was just given the palette with no idea what brand it is, I'd have no idea that this wasn't a high-end, luxury palette.  It rivals the Huda palette in design and the quality of the shadows is right there with big name brand brands that we're used to seeing.  Honestly, with 28 shadows of this quality and with the excellent packaging, I'm right behind the $68.00 price tag.  That means that each eyeshadow is only costing you about $2.43 each. NOT BAD!
Sephora, you did great with this palette and I'm loving using it! If you've been wanting to try a product from the Sephora collection, I'd say that this is an option! I feel like this palette allows you to create so many different looks and the quality of the palette is amazing. 10/10 stars on this one, Sephora!

Remember, if you're Rouge you can get 20% off your Sephora purchase using code 20FORROUGE until November 6th! The VIB code will be different. I'll update this post when I have that code!

Items were sent to me for review. All thoughts and opinions are my own.