Sona Gasparian of Simply Sona created the Persona Identity Palette and as soon as I saw this eyeshadow palette, I knew that I had to have it.  It's a warm-toned, neutral eyeshadow palette that will have any beauty/makeup lover thrilled with the colors she selected and the pigmentation of the actual eyeshadows themselves.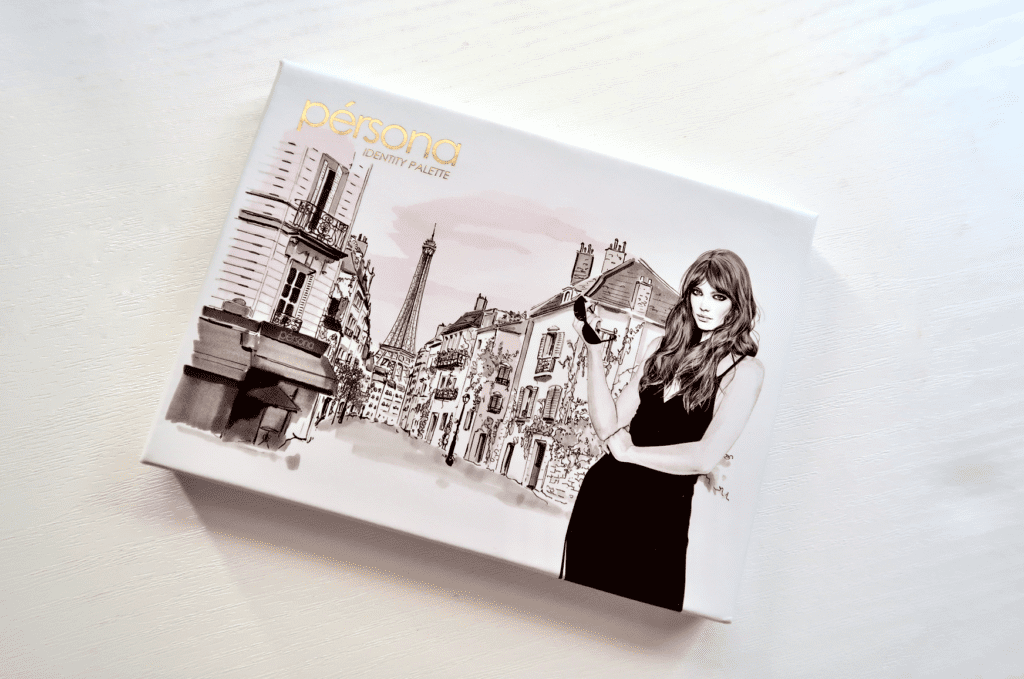 Persona Identity Eyeshadow Palette $32.00
The packaging of the Persona Identity Eyeshadow Palette is very small and compact.  It was a bit smaller than I had imagined it being, but not in a bad way at all.  I love the addition of the huge mirror and I always appreciate the names of the colors being placed by the actual eyeshadows and not on an insert.
The actual pans of eyeshadows are nicely sized and the eyeshadows themselves are super pigmented and buttery.  I was so impressed with the actual application of the shadows and their ability to blend very easily, including the mattes!   You won't be disappointed by these shadows at all.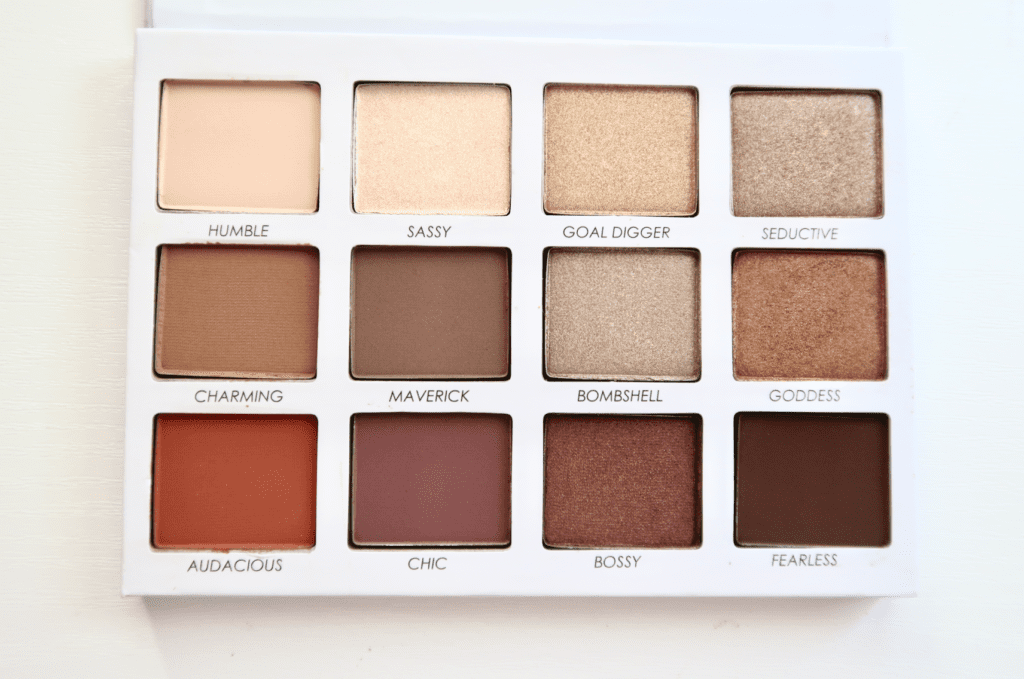 Humble (nudish pink matte)
Sassy (pearl shimmer)
Goal Digger (true gold shimmer)
Seductive (rose gold shimmer)
Charming (caramel brown matte)
Maverick (taupe matte)
Bombshell (metallic pewter shimmer)
Goddess (true bronze shimmer)
Audacious (burnt brick matte)
Chic (plum matte)
Bossy (burgundy shimmer)
Fearless (dark chocolate matte)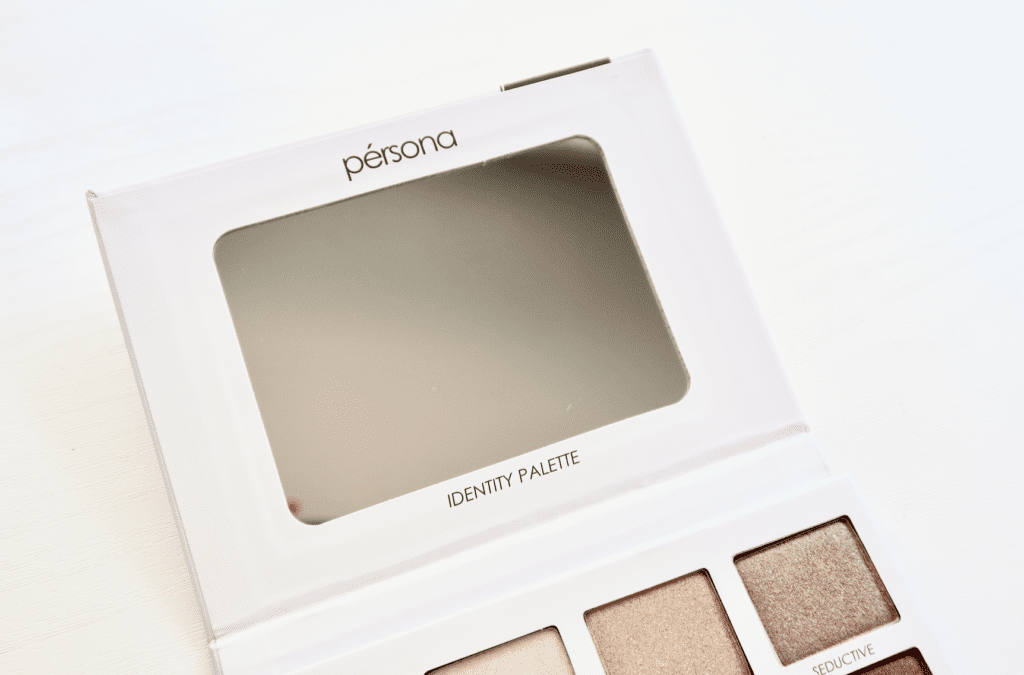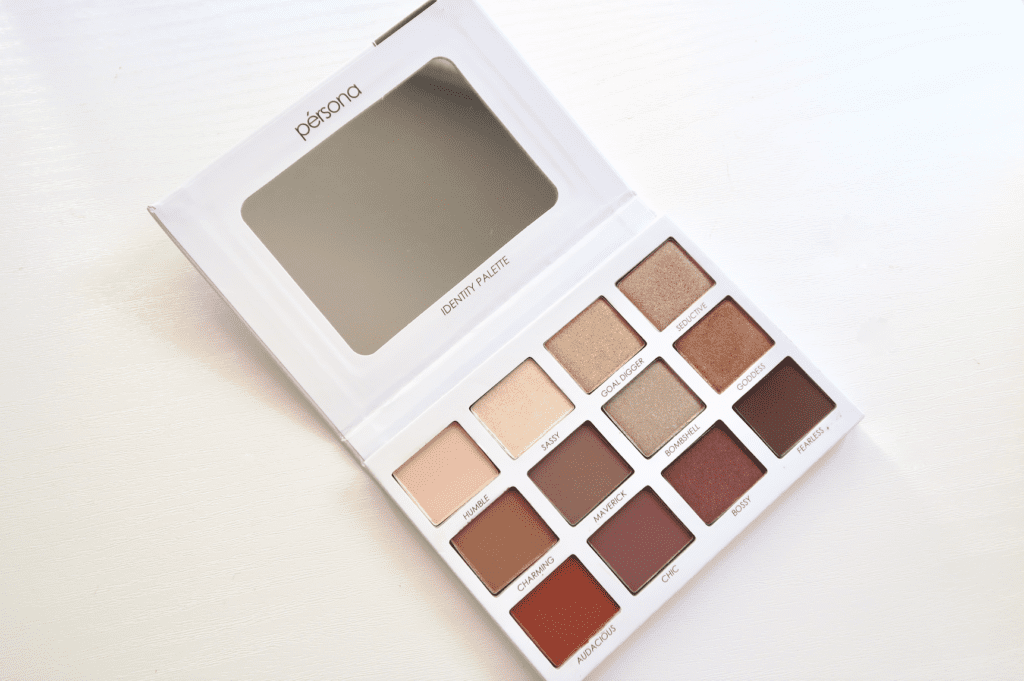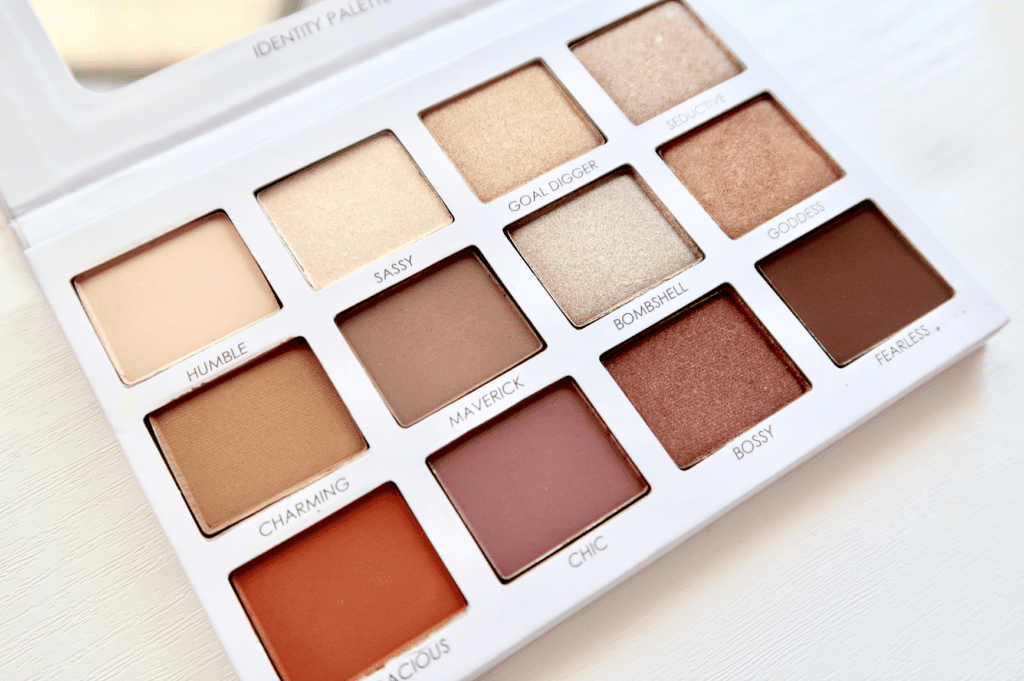 The Persona Identity Eyeshadow Palette has a fantastic assortment of matte and shimmer shades and a good shade range of light to dark colors. The number of makeup looks you could create with this palette are endless! If you're a fan of shimmer shades, you will love the pigmentation of these shadows and how they really do pop, even applied on their own.  I'd say that the formula of the eyeshadow colors are very pigmented, but aren't super heavy swatches of color.  They are buildable, but don't let that fool you into thinking they aren't pigmented because they are!
The Persona Identity Palette is one of those palettes where I actually enjoy using every single color in the palette.  For me, that doesn't happen often. I think that Sona did such an amazing job on this palette and I'll be the first to admit that it impressed me way more than I thought it would.  So many Beauty Bloggers and Vloggers come out with products that can sometimes be a bit disappointing.  Not this eyeshadow palette.  It's setting the bar for other brands to make their products better!
I know that not everyone is into the warmer shades so I'm hoping that she will create more palettes for more skin tones! Maybe a cooler toned palette?!? I'm excited to see what she does next! (Psst, this post was written a while ago and since then she has come out with her Cali Glow Highlighters!)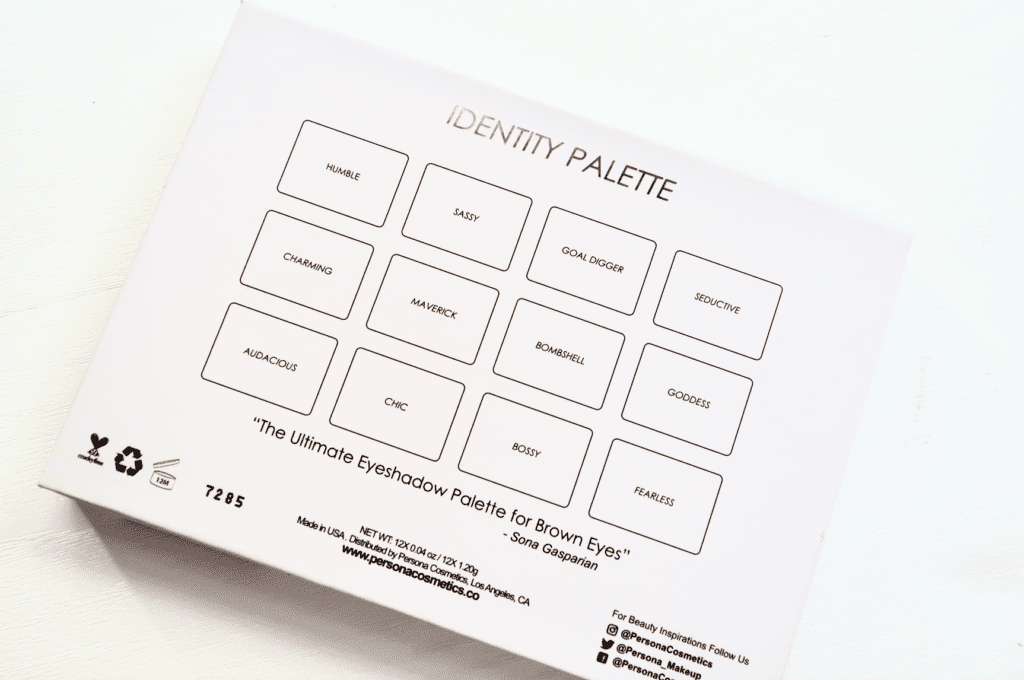 I'm really into the Persona Identity Eyeshadow Palette and have found myself using this eyeshadow palette a lot more than others lately! One thing that's a great plus about this palette is that it's one eyeshadow palette that is under $35.00! That makes it at a great price point for so many people to try and I guarantee that you will love the formula of these shadows!
Does this palette seem like one you'd like to own? Have you tried it yet? Let me know if you have!