Do you have sensitive skin? If so, this post is for YOU! One day you're skin is glowing, hydrated and pretty much perfection. The next minute it's dry, flaky, patchy, irritated and red. It's frustrating and can be hell to take care of. I totally get it because I have skin exactly like this and it can be so frustrating to keep under control.
When it comes to your skincare routine, people with sensitive skin types can sometimes feel like it's more of a science experiment when trying new products.   Will my skin freak out if I try this product? Will I get a rash? Will my skin itch and be irritated if I use this serum?! Will this mask cause me to be super red after I use it?!?  These are all questions that go through my mind when I'm trying a new product. The good thing is that after years of experimenting and learning more about skincare, I've got some awesome tips for dealing with sensitive skin!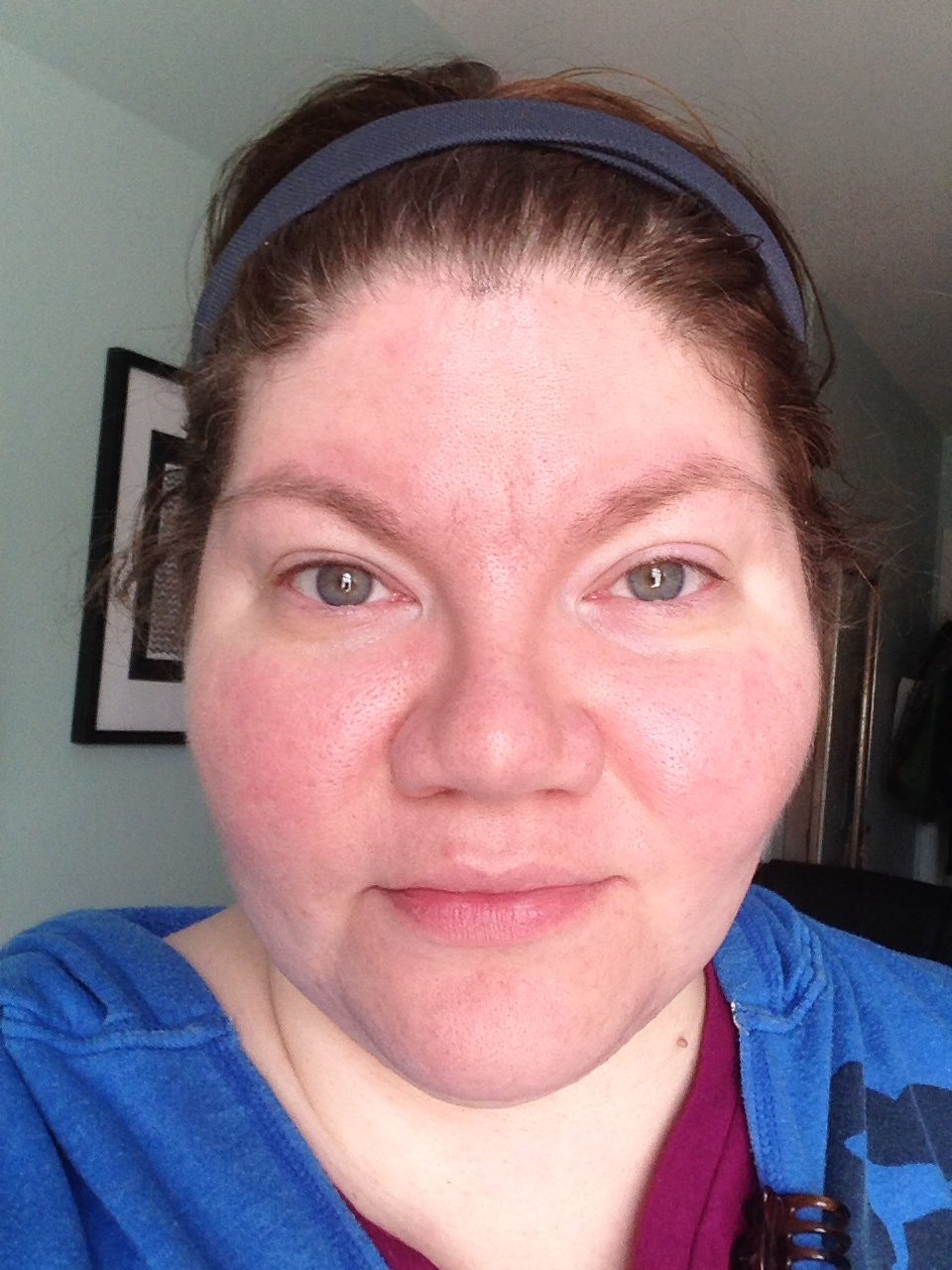 Understanding Sensitive Skin
Like I explained above, understanding why you are dealing with sensitive skin can be really tricky. From my experience and talking with skincare experts, a lot of people can be choosing the wrong skincare products for their skin. I see a lot of people do this when they are having issues with certain acids, exfoliants and retinoids in their skincare routine. Honestly, some people can make their skin sensitive by using too many products at once.  It can also be related to using a product with artificial fragrances, their diet and lifestyle choices, hormonal issues and even environmental issues!
The biggest thing to keep in mind is the difference between sensitive skin and skin that is having an allergic reaction.  My advice is that if you are experiencing any kind of swelling or a severe allergic rash. This is when it's time to seek out a Dermatologist! This might be something more than just a sensitive skin issue and it needs medical attention.
How I Keep My Sensitive Skin Calm
The good news is that if you pay attention to the warning signs your skin is providing for you (redness, dry skin, irritation, etc) you can easily help identify what might be triggering your sensitive skin issues.  For me, I tend to have a lot of issues when the weather gets colder. My skin gets inflamed, dry and irritated which causes more redness and more flaking in certain areas on my face. Also, if my hormones are out of control (Thanks, PCOS!) then this too can cause my skin to react.
Here are some helpful suggestions to help keep your sensitive skin as calm as you possibly can! It can take some time, but with changes I think you will notice a difference! 
Switch to a gentle cleanser. Try a milky cleanser! You'll want one that is soap-free and  Sodium Lauryl Suflate (SLS free) 
Drink lots of water and keep the body hydrated 
Switch your physical exfoliant to a chemical exfoliant
Always use SPF on your face EVERY SINGLE DAY
Have a healthy diet (include supplements and probiotics) and avoid foods that trigger reactions (Dairy, Alcohol, Spicy Foods)
Avoid products that contain alcohol, artificial fragrances
If your skin is dry and flaky, add ceramides, niacinamide, and peptides found in thicker emollients and overnight masks 
 Avoid using acids and harsher chemicals if your skin isn't reacting well to them. Some acids should not be mixed on the skin! (Retinol and Salicylic Aids can be very harsh on the skin)
Avoid using washcloths, scrubs and loofas (on the body as well)
Be careful with natural products.  Certain plant ingredients and essential oils can also be aggravating to the skin
Sensitive Skin meet REN Skincare
The key to dealing with sensitive skin is to find gentle skincare products that help calm, hydrate and protect your skin. One brand that I LOVE for this is REN Skincare and especially their EVERCALM product line. The products in the EVERCALM line calm, hydrate and soothe the skin. 
In the past, I've used the REN Skincare EVERCALM™ Gentle Cleansing Milk and loved it.  It is such a gentle cleanser and I used that bottle up till the last drop. It's hydrating, but it's also protecting my skin the more I use it. The ingredients don't irritate my sensitive skin, but instead help keep it calm, hydrated and soothed.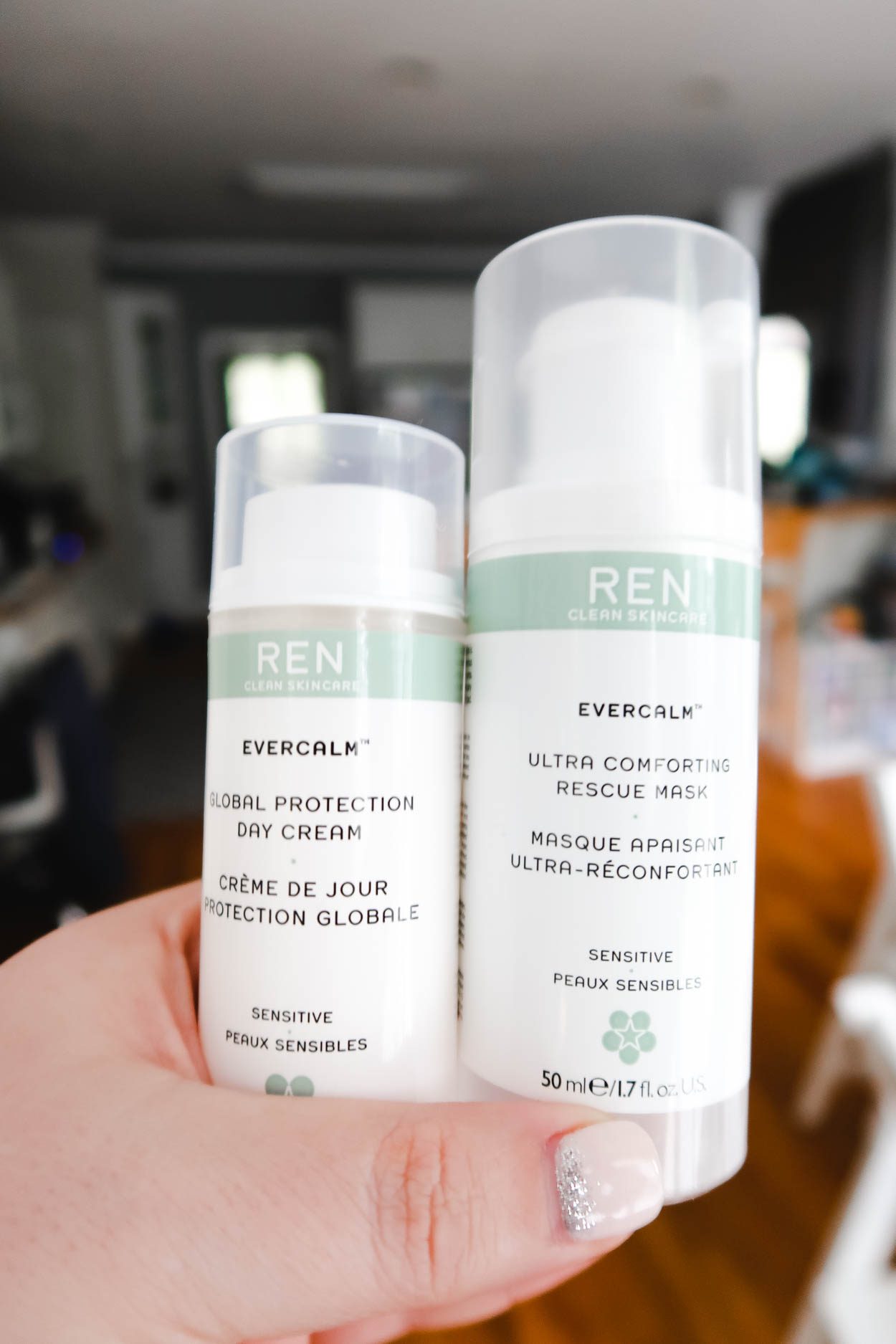 I've added the EVERCALM Ultra Comforting Rescue Mask to my skincare routine and I happen to think that this mask is PERFECTION! I've been using this about twice a week, but I'll probably start using this more once the weather changes and I'm also traveling more often. If you suffer from any of the following issues, this is a great mask for you to consider:
Redness
Uneven Skin Tone
Rosacea 
This mask has been my best friend for quite some time since I've gotten it.  In 10 minutes, this mask will help with red, blotchy, irritated, sunburned, wind-chapped, dry, stressed, jet-lagged skin issues. It's amazing at how easily it calms my skin when it's feeling irritated. That's all thanks to the original white mushroom extract that is feature in the ingredients in the mask. It helps to de-stress the skin and helps to calm and comfort the skin instead. After using this mask, I've noticed that my skin is much calmer. The redness seems to be less and less apparent and my skin feels hydrated and healthy.  
Developed to stop the sensitive skin cycle, this calming mask uses our own complex of bio-actives, including white grifolin mushroom extract, that instantly soothe by stopping the brain from sending stress signals to the skin.

REN Skincare
Another product from the EVERCALM product line that I've started using is the Day Cream. At first I didn't think I was enjoying the texture of this product but I think I realized I was using too much of the product. For me, a little bit goes a long way! It's perfect to use before makeup because my skin is so much calmer and hydrated! Plus, it's great for all skin types, not just those with sensitive skin.
Normal
Oily
Sensitive
Combination
Dry
The EVERCALM Global Protection Day Cream is a moisturizer that helps with discomfort, redness, and sensitivity issues. It helps to soothe the skin and also contains powerful antioxidants to hydrate and protect the skin from UV induced damage and premature aging. It's for all skin types, but works exceptionally well on those with sensitive skin issues. 
With extracts of Roman Chamomile and Calendula Oil, this moisturizer helps to soothe, calm and heal the skin, but also helps reduce redness and helps with inflammation. It contains seaweed, arctic cranberry seed oil and candle tree leaves to help protect the skin against UV damage.
Find A Good Routine and Your Skin Will Thank You!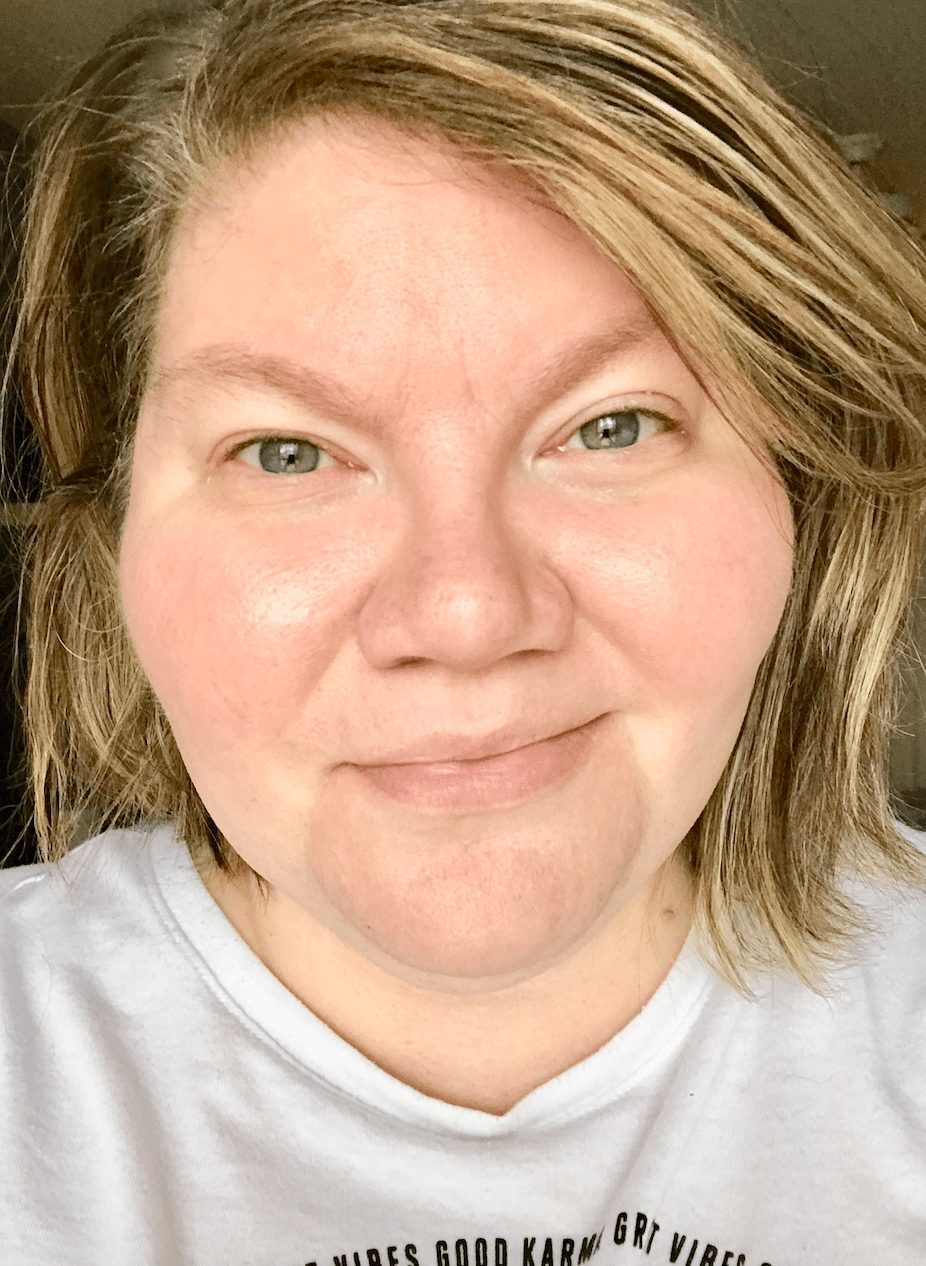 This is me with no makeup on, fresh faced with just my skincare products. You can see from the picture above, my skin has shown significant improvement when it comes to my redness and irritation. This is with me eliminating quite a few items from my diet (dairy, I'm looking at you!) drinking more water, and from me trying to really pay attention to the products that I'm applying to my face. I'm so happy with the results that I often find myself going makeup-free a lot more often, which is something I've never been able to do in the past!
REN Skincare To The Rescue
The beauty of the REN Skincare products in the EVERCALM line is that they work so well together. The more I use them, the more I notice my skin is much calmer and less irritated.  We all know what hormones and stress can do to our skin, so if this is something that you even struggle with occasionally, then I'd really look into this product line from REN Skincare. It's so, so good! With some lifestyle changes and great skincare products, your skin can seriously change!
Other Products To Consider: