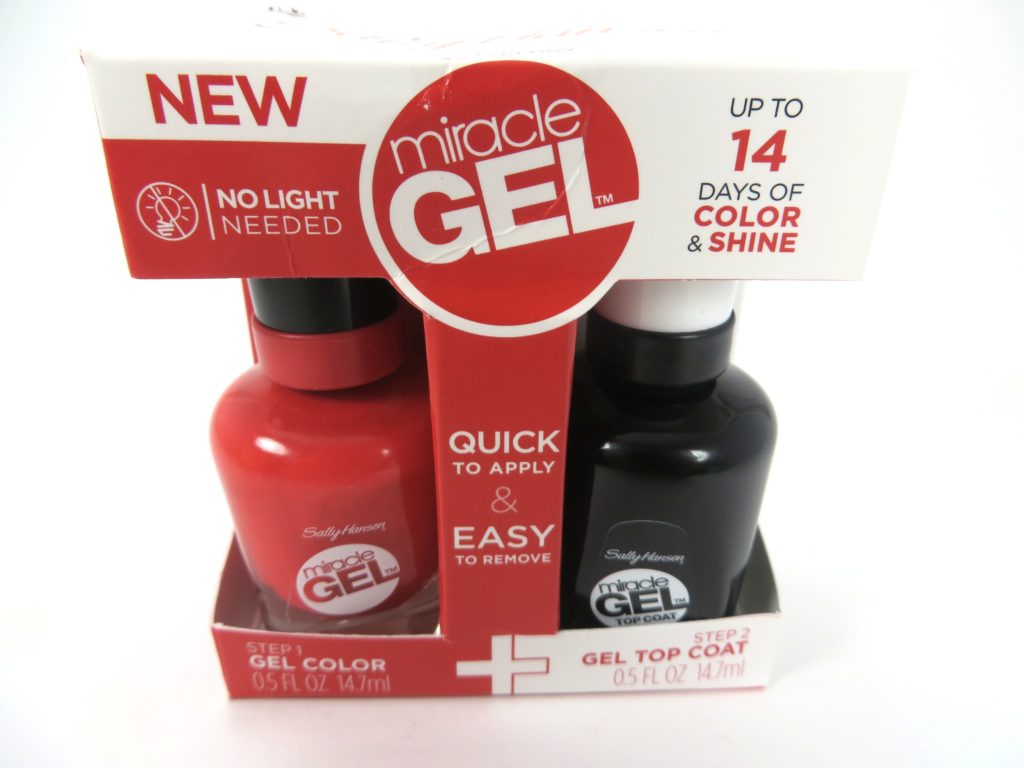 It seems like everyone is coming out with a "Gel" polish of some sort and I'm really ok with that.  If I can save time and some money by doing it by myself every once in a while, count me in!  However, even if it is cheaper and saves me from going to the nail salon, BUT it still doesn't last, then I don't even want to waste my time.  That's how some of the "gel" polishes that I've tried have been.  They don't last and I have to end up changing my polish within three days or so.  Today I want to talk about the Sally Hansen Miracle Gel Polishes.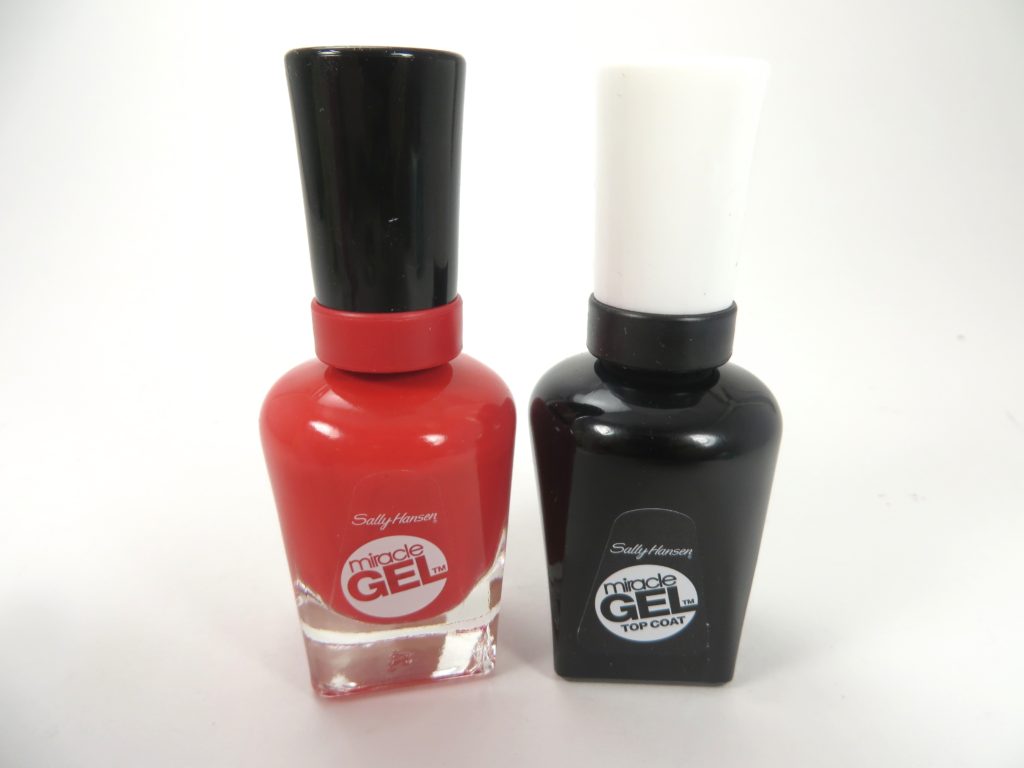 I saw these a while ago, but didn't pick them up at first.  It looks like they do have a pretty nice color selection available, but that depends on where you go. I looked online and saw that there are supposed to be over 45 colors available, but I definitely didn't see that much in the stores.  I purchased mine as a "kit" at CVS.  It came with the polish color Redgy and the Top Coat.  It was $14.99 for both.  I noticed on the inside of the box,  that there is a $2.00 coupon off on a future polish shade, so make sure to not throw the box away before looking!
Application was pretty easy.  The brush is nice and I found it applied very nicely. A tiny bit on the thick side, but I have used way worse before.  Two coats of the polish is all it says to apply and then you finish it off with the Top Coat.  No light required for this "gel."    You need to wait till the polish dries, before you apply the top coat.  I found that out after my top coat brush was picking up my nail polish color.  Oops.  The top coat applied very simple as well, but I noticed that it did take quite a while to dry.
My end result was a nice looking nail!  I didn't think it was as glossy as I was hoping for it to be, but it was still a nice color.  The website stated that the polish is supposed to last for up to 14 days.  We shall see. If it really does, then this is for sure a "Miracle Gel."  I'm almost to day 5 and for the most part it is still looking about as good as it did on day one!  I doubt I'll get 14 days out of this, BUT this nail polish could totally prove me wrong!  I will for sure keep you posted and on my follow-up, I'll talk about the removal process.
 Have any of you tried this yet? Does this type of "gel" polish appeal to you or would you rather have the "real deal?"
Products mentioned in this post were purchased by Simply Stine.  All thoughts and opinions are my own.  Affiliate links included.