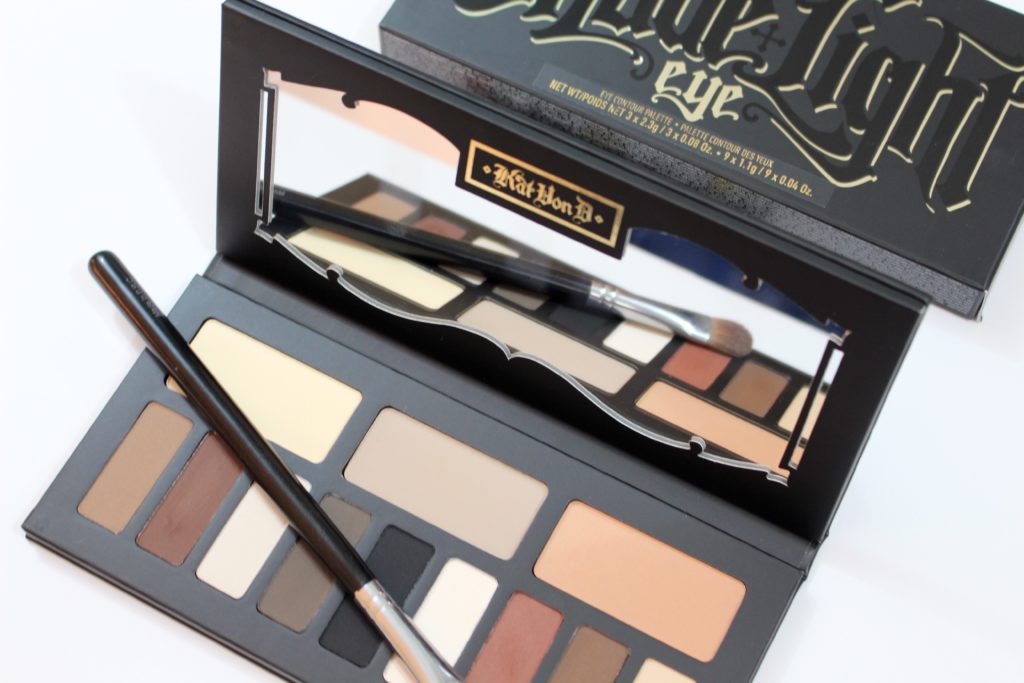 I've got enough eyeshadow palettes to last me, well forever basically. I've got mattes, shimmers, metallics, sparkle and who knows what else. If they make it, normally I have it. I just can't get enough of all of the insanely beautiful eye palettes that come along. I tell myself that I've got enough and no matter what comes out, I don't need it. I don't know what happens, but that mindset never lasts. What a new palette is out?!?!? Where?!? When?!?!
That's how the Kat Von D Shade + Light Eye Contour Palette made it's way into my life. I had seen a lot of pictures of the other palettes that she has released, but somehow I resisted those. Then the newest one came out and I had sparkles in my eyes and I kinda got that feeling you get when you see something you just HAVE TO HAVE. I told myself maybe NO! I don't need it. It's beautiful, but you're good. Then the #VIBSale happened at Sephora and well…you can guess the rest.
[line]
Just a normal shopping day at Sephora, casually walking by the display and the sales lady stops me and we start talking. It went something like this…
Sephora Employee: "You know this palette has THE best contour shade for girls with our skin tone."
Me: "Really?" Hmm, maybe I should pick this up?!? NO! Stay strong!!
Sephora Employee: "OMG! Yes!!!" Starts to swatch the colors "See how pigmented these are!!!"
Me: "Oh wow. Ok, yeah her eyeshadows are so amazing. I just have so many…."
Sephora Employee: "I know, but look at this color and this other one together. This is just such a unique color…"
Me: "That really is gorgeous. I just don't know if I should get it or not. I seriously have a lot…"
Sephora Employee: "It's on sale (VIB Sale) and we will probably sell out. See how this ….."
Me: "Ok. I'll take it. I mean, this is seriously a gorgeous palette AND it's on sale." Puts the palette in the cart knowing I just got worked by that Sephora Employee..Damn it!
[line]
Judge all you want, but take a look at this beauty! How could I possibly resist? I love the Kat Von D Shade + Light Eye Contour Palette because of the mixture of cool, warm and neutral tones. There is something in this eyeshadow palette for everyone. I think what really hooked me on this palette was the colors. They aren't the normal shades that I see in palettes. Nothing I own has that many shades similar to this palette. Plus, the whole contour term really had me curious. Do I need to contour my eyes? What does that even mean? Those were the questions I wanted to figure out.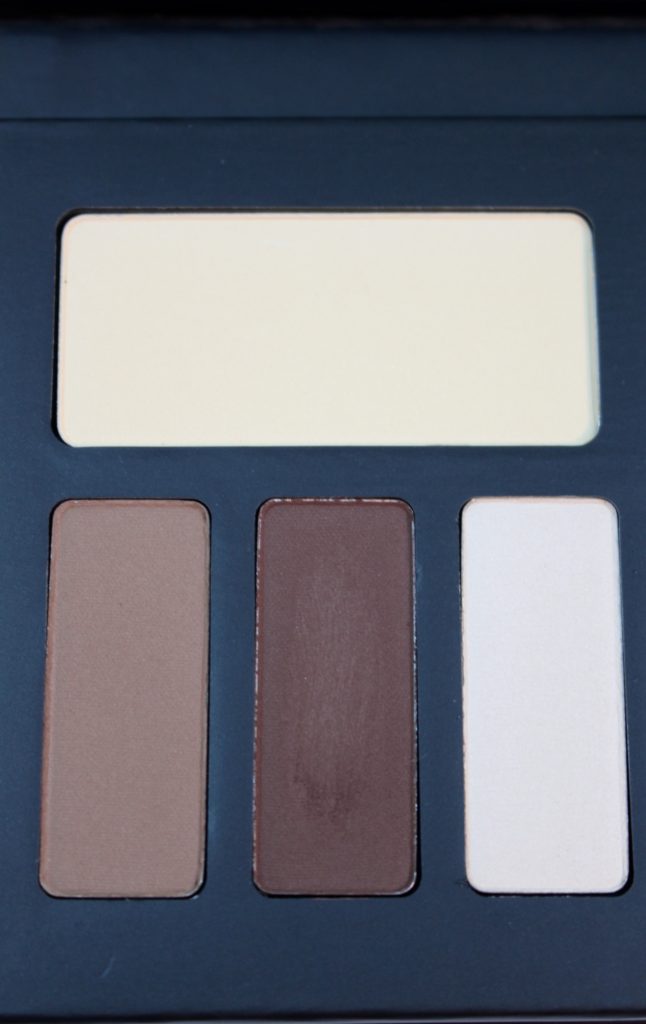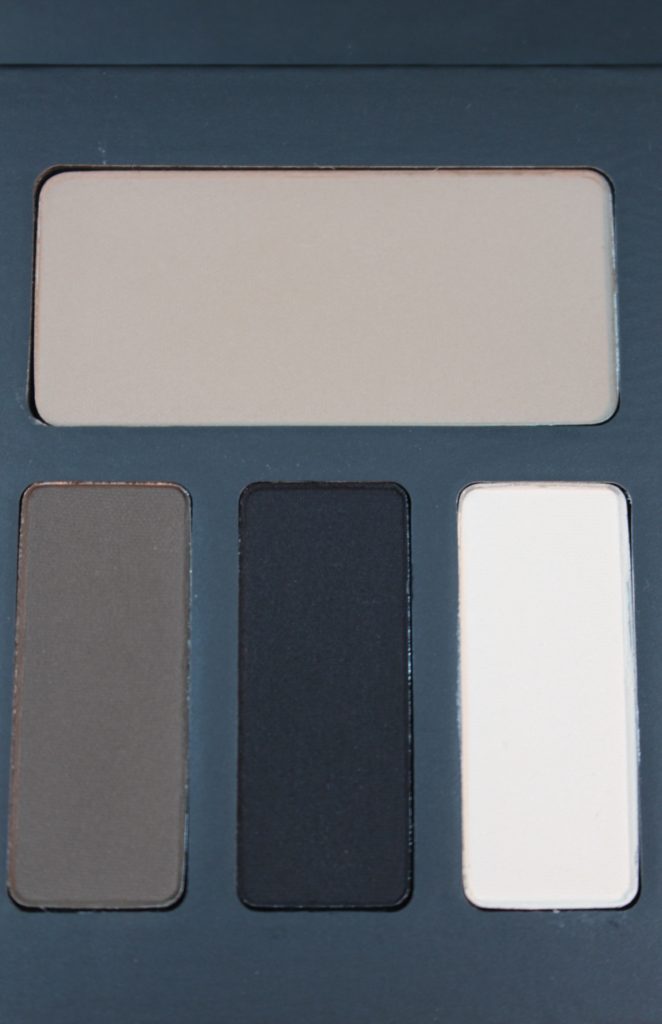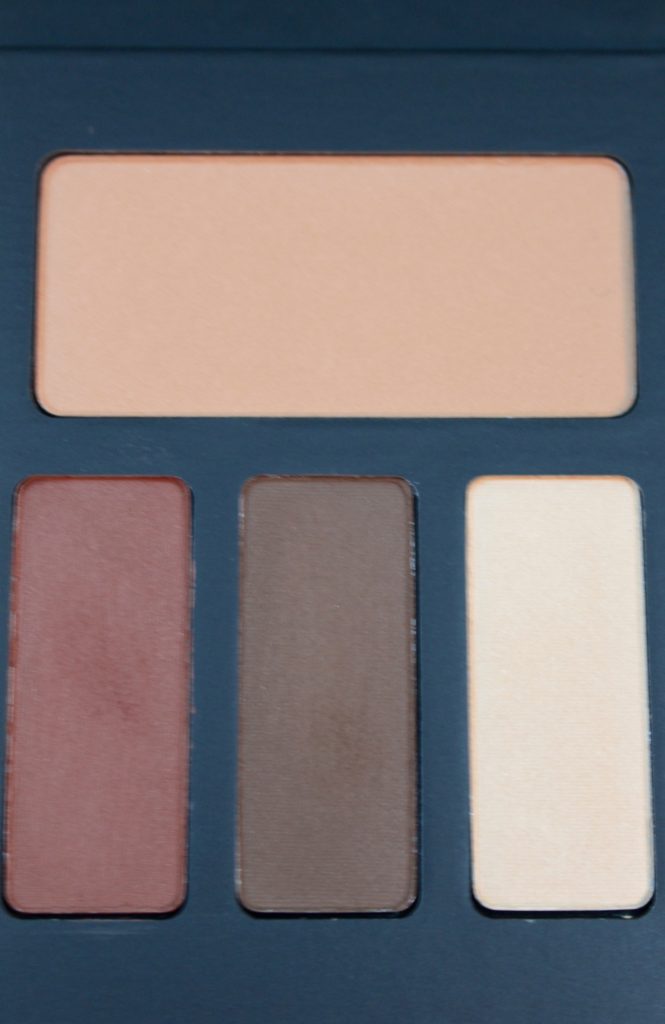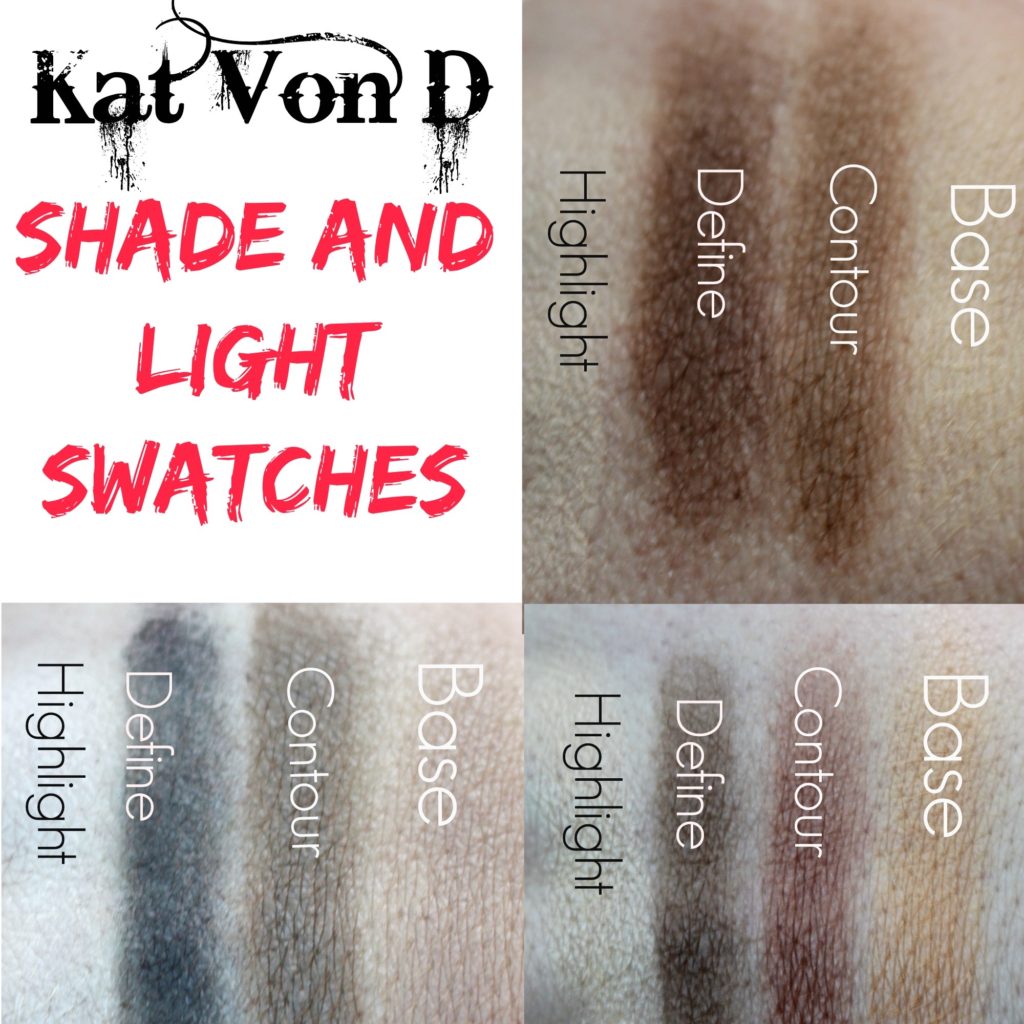 My Thoughts
PROS:
I love the colors!
Very pigmented shades, that blend so nicely
I'd get a lot of use out of this palette
Love that there is a mixture of neutral, cool and warm shades
Feels like a pretty sturdy palette
Love the large mirror
The shades are pretty large in size
All matte shades
$46.00 is a great price point in my opinion
CONS:
Some of the shades are VERY powdery (LOTS of fallout)
I really love that I picked up this palette. It's one palette that I think I'll use a lot and I haven't stopped using it since I picked it up. There are quite a few colors that have some serious fallout, but they still blend so nicely on the lids that I can look past that part of the palette. If you love matte eyeshadows, you will love this palette because every color included is a matte shade.
The name of this palette includes the word contour and well, that's exactly what you can do. An instructional sheet is included with tips on how to define, lift and balance the eyes. Exactly like we contour our faces to define, lift and balance-you can do the same with the eyes! Her instructions are very easy to follow and the shades work so nicely to accomplish the looks. Obviously, you can just do your own thing and wear the shadows the way you'd like to as well!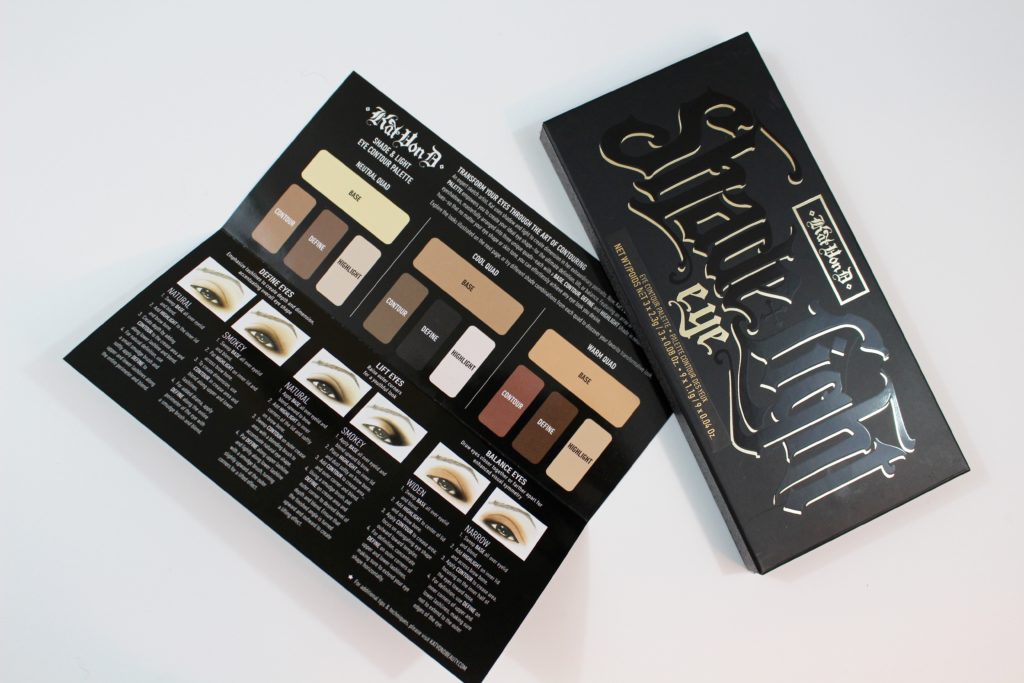 On a scale of 1-10, I'd give this palette a 9. I didn't rate it a 10 because of the fallout with some of the shadows. This is a fantastic palette for any makeup lover to own or anyone looking to experiment with matte shades. The colors are pigmented and blend so nicely! When I first saw this palette being released, I didn't know if I'd love a lot of the colors, but actually, the colors I didn't think I'd like that much are the ones that I'm LOVING! Funny how that works out sometimes. Oh and that contour shade the Sephora Employee talked about being perfect for me-she was 100% correct!!! It's the Base shade in the Cool (middle colors) colors. It's fantastic as a contour on me. I'm so glad that the Sephora Employee "talked me into" buying the Kat Von D Shade + Light Eye Contour Palette because it's a beauty! I'll have some looks from this palette coming soon!