Today I want to talk about the Paula's Choice Redness Relief Kit and how much I have been loving it! It's geared towards helping calm redness, helping those with sensitive skin and who suffer from Rosacea. Bottom line, it's a fantastic problem for those suffering from redness issues!
I love Paula's Choice products and if you follow my blog regularly, that will come as zero surprise to you as I've talked about this brand for years.  My cousin is the first person who suggested the brand to me and THANK GOODNESS for that suggestion because it's the one brand I continually go back to over and over again.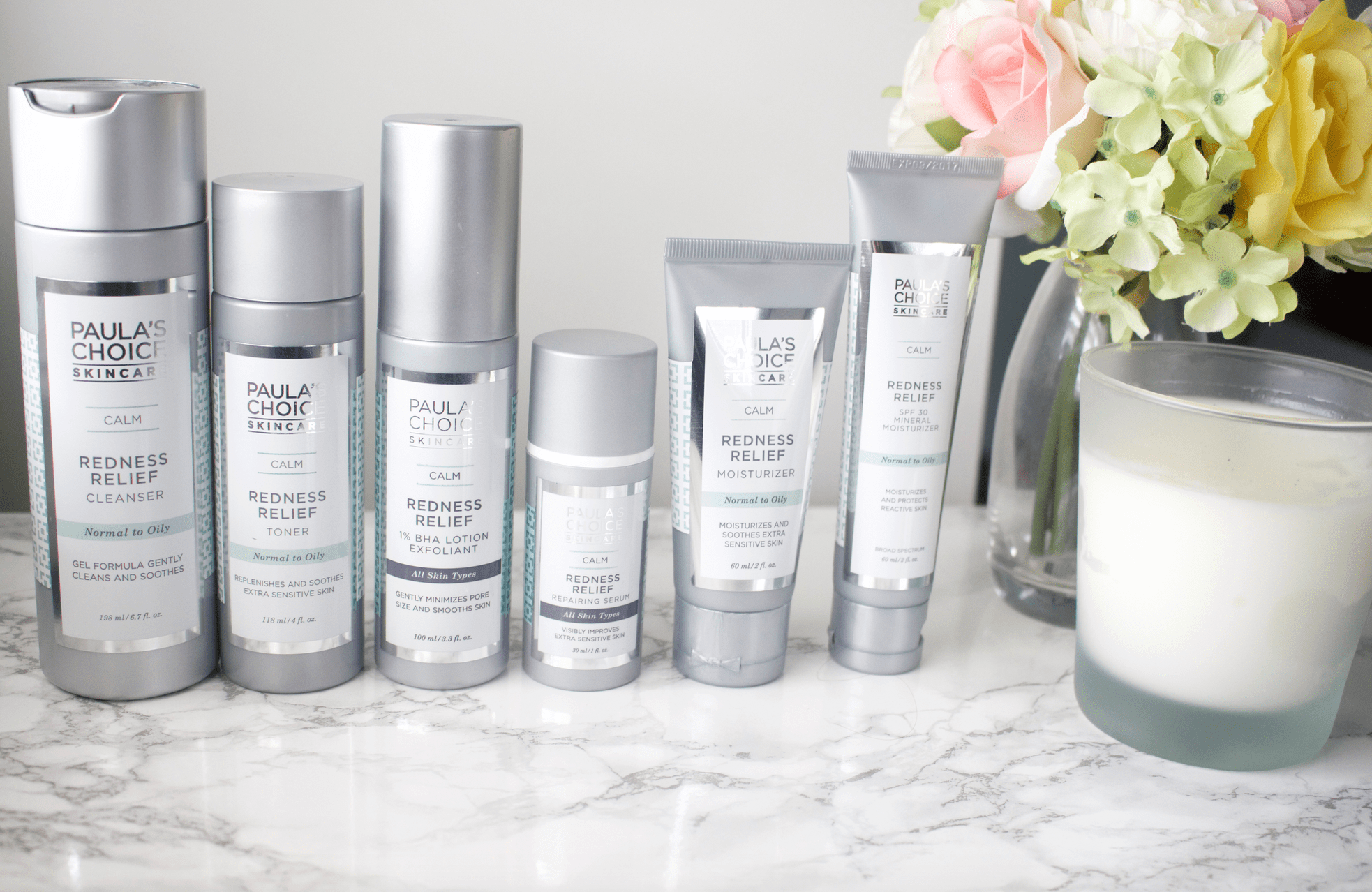 My skin has always been pretty sensitive, prone to redness and I've been dealing with mild rosacea for a couple of years. Psst!! Have you been wondering if you have rosacea? Here are some signs to look for!  I like using a skincare routine that will help calm my skin and keep it balanced, even during flare-ups.  The Paula's Choice Redness Relief Kit comes in two varieties.  One for Normal/Dry skin types and another one for Normal/Oily skin types.  My skin is a little bonkers at the moment and it can't decide if it's dry or oily.  I chose the Normal/Oily Kit because I'm more oily at the moment than dry and I also have enlarged pores.  The kit contains a cleanser, toner, exfoliant, serum and two moisturizers and normally retails for $129.00 BUT I have a coupon code for you guys to get 20% off!
The Paula's Choice Redness Relief Kit has been fantastic.  I've loved everything and so far, my skin has been reacting really nicely to each of the products.  Overall standouts for me would have to be the  Calm Redness Relief Repairing Serum and the Calm Redness Relief Moisturizer.  I love the way the serum feels on my skin and the moisturizer (which is supposed to be used at night) leaves my skin feeling so soft and it's been perfect for my combination skin!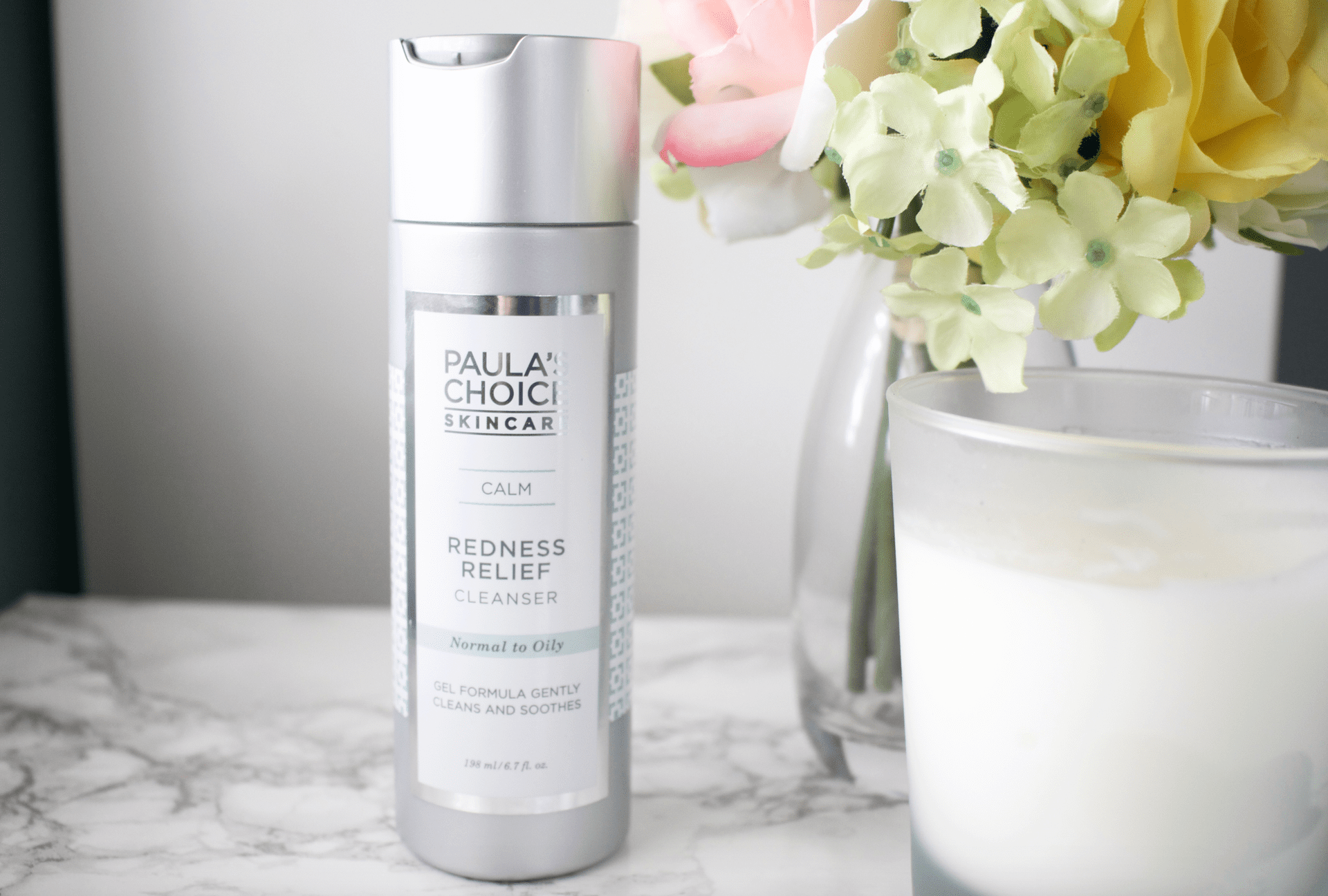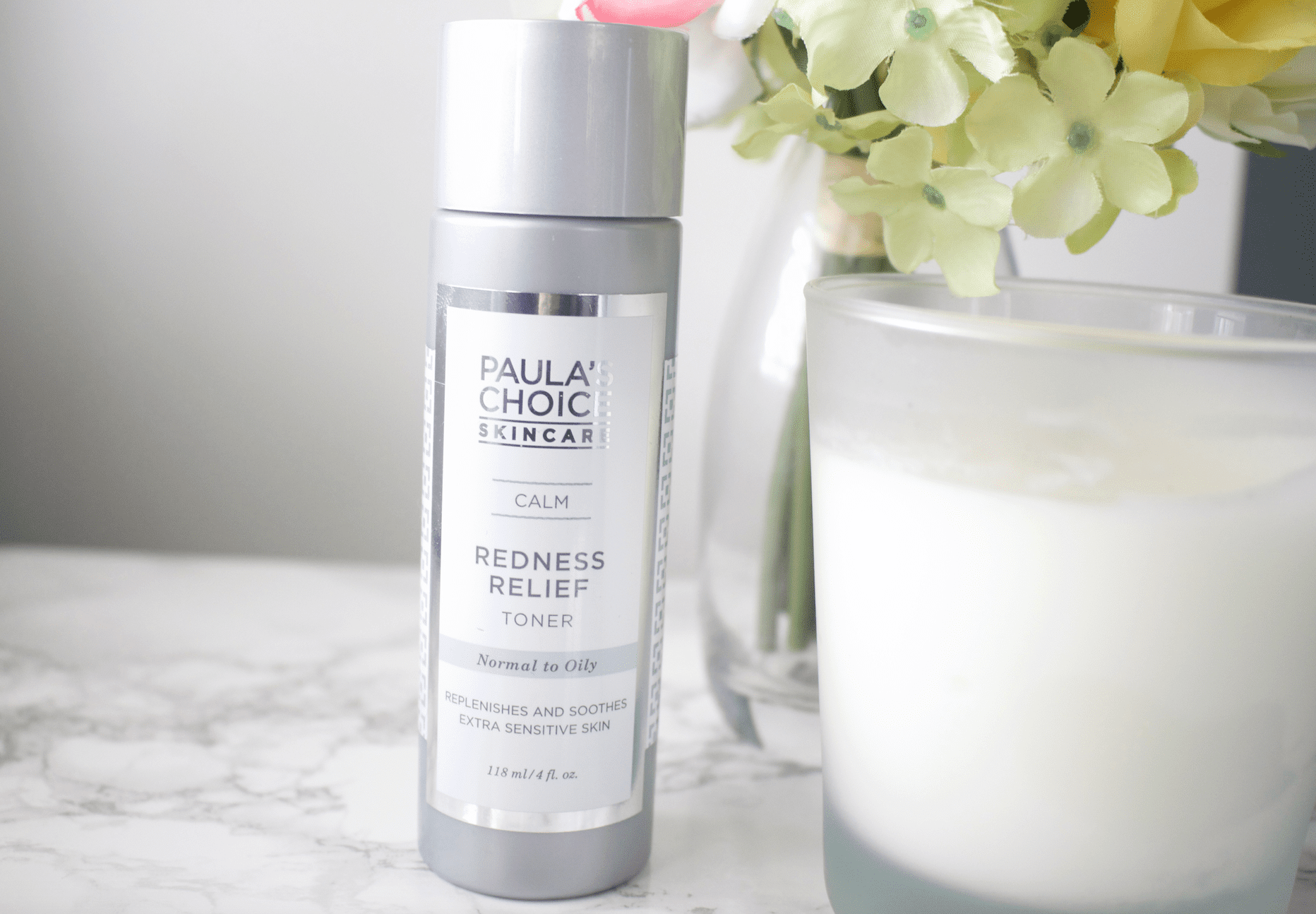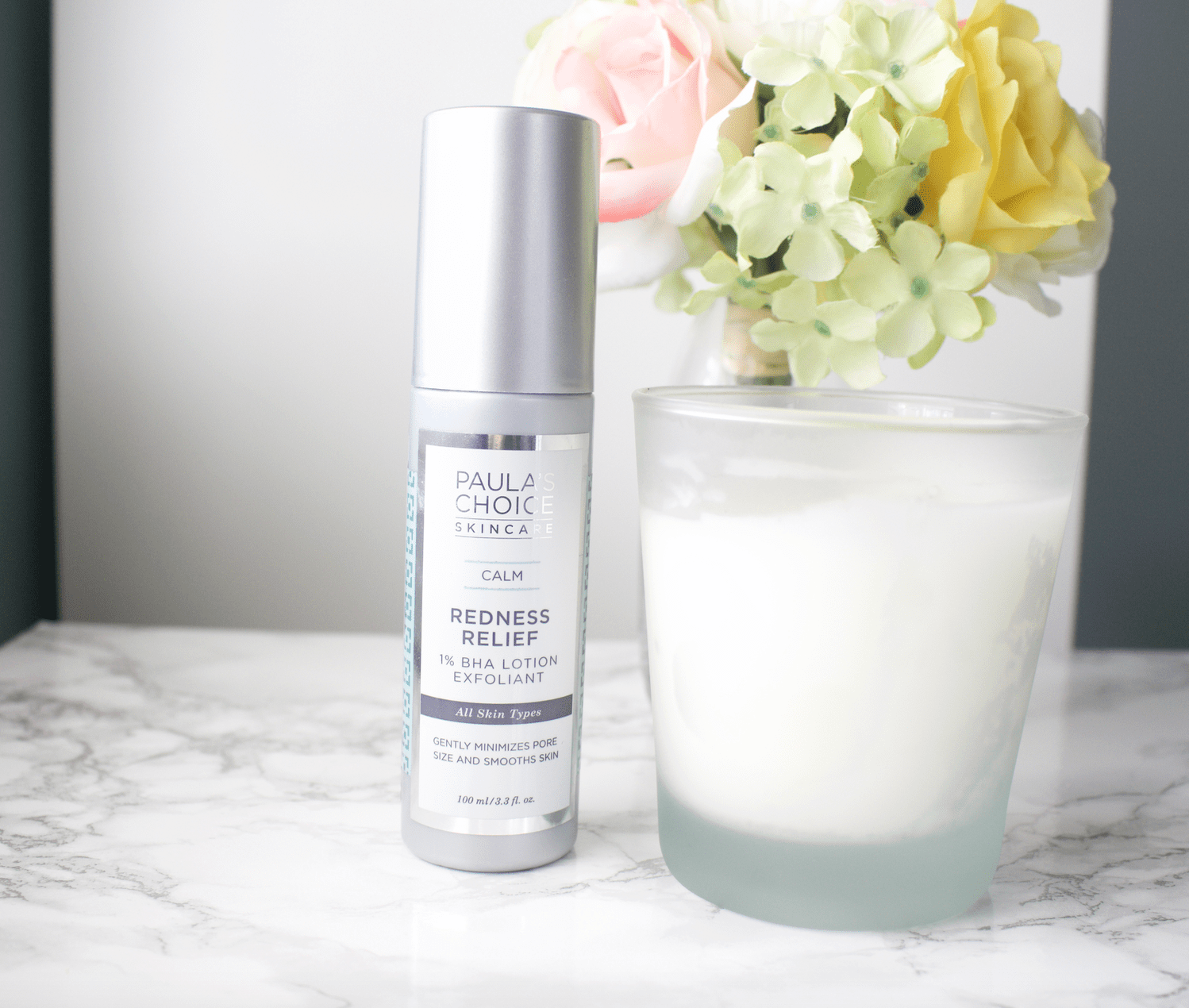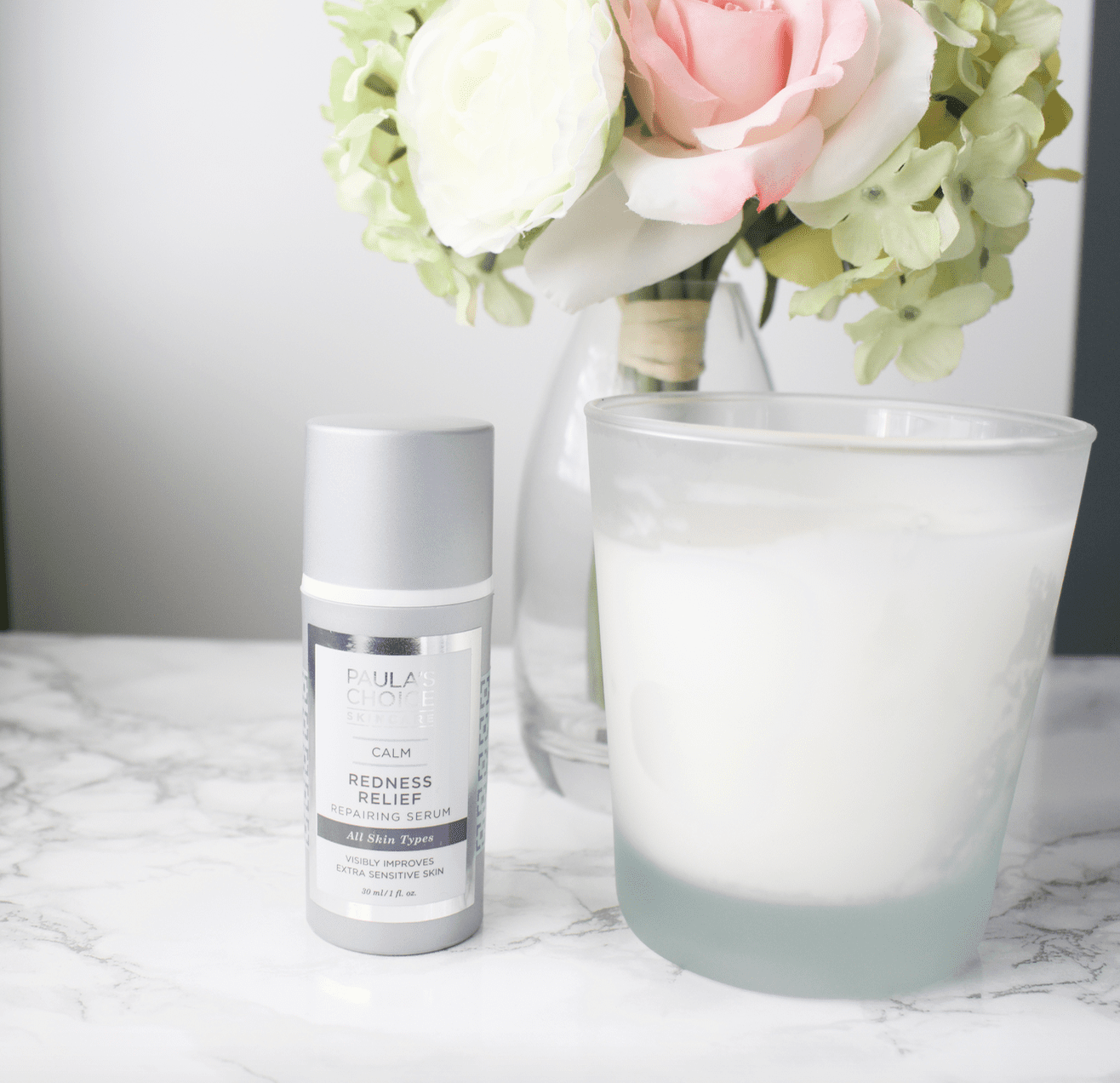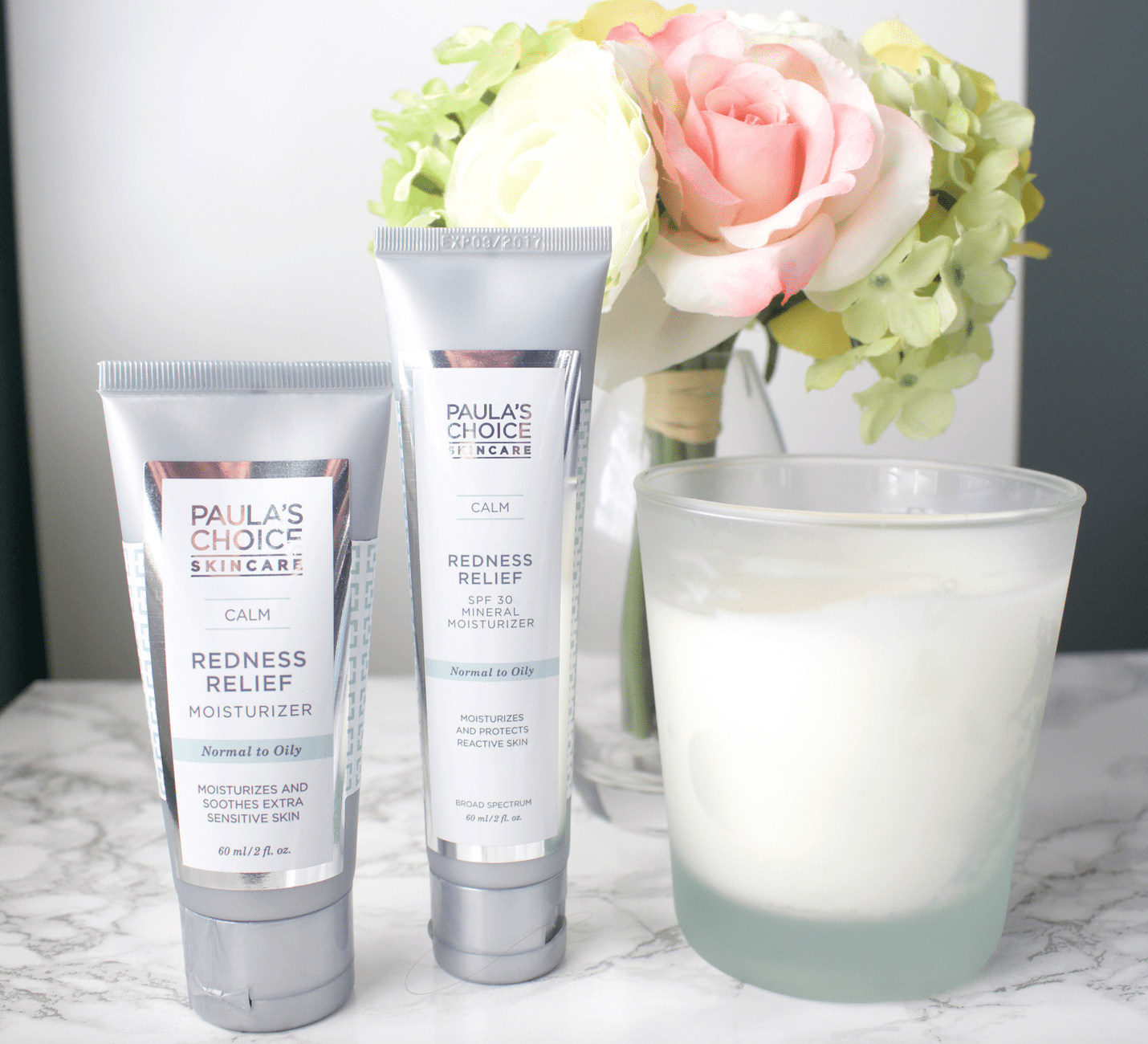 I am hoping that the longer I use the Paula's Choice Redness Relief Kit, the more results I'll be seeing.  I've noticed my skin is already looking less red and the texture of my skin is so smooth! Even my pores seem smaller!  I'm going to put this routine to the test next week as I'm traveling and I'll be in the Caribbean.  I know my skin will get much more combination (dry/oily) and way more irritated with being in the sun.  I'm hoping with the ingredients in this skincare line (Sea Whip Extract, Hyaluronic Acid, Colloidal Oatmeal, Burdock Root, etc) they will work together to keep my skin balanced and less irritated!
PROS and CONS
PROS:
I love that the products are bundled together and that there are products available for both dry and oily skin types! (Products can be purchased individually as well!)
Packaging is awesome!  Gorgeous bottles that keep the ingredients protected!
No Animal Testing, Fragrance-Free, Paraben-Free, No Synthetic Dyes or Fragrances
The 1% BHA Exfoliant has been gentle but effective at resurfacing my skin! No irritation at all! I think this is the source of my pores looking much smaller!
Paula's Choice offers a Money-Back Guarantee!
CONS:
So far nothing!  That doesn't happen often on Simply Stine!! I plan on doing a follow-up post soon!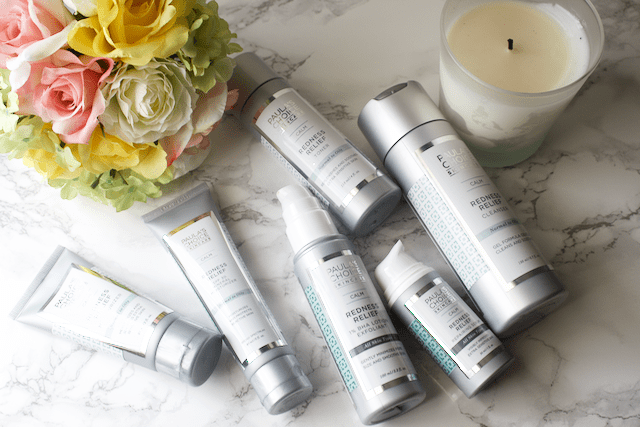 One thing I love about Paula's Choice is that she stands behind her products and offers a 100% Money Back Guarantee (within 60 days).  They don't test of animals and there are no harmful dyes or fragrances in their products. YAAS!  Plus, Paula's Choice is all about education when it comes to skincare products, ingredients, and issues with your skin.  If you're curious about Paula's Choice but aren't sure what products would work best for you, you can call them and they will offer you a FREE skincare consultation by calling 1-800-831-4088.  I've done this consolation myself and it is so helpful! Seriously, they have some of the best customer service ever!
If you're suffering from redness, sensitive skin or even have Rosacea issues make sure that you give Paula's Choice a try!  It's such a fantastic brand and they have the research to stand behind their products! Another point that I love so much about the brand is that their products are so much more affordable the most of my other "luxury" products, but are just as good if not better!   Right now, you can get 20% off your purchase and free shipping!  Visit this link  Paula's Choice and to get the 20% off, use the coupon code PRIMPSPRING!
 For More information: Paula's Choice

Thanks to Paula's Choice and PRIMP for sponsoring this post!  All thoughts and opinions are my own! 
Do you love Beauty? You MUST check out PRIMP!  It's a Beauty Community that I'm a part of and you can find my favorite looks, product reviews and a ton of other Influencer's to check out!  You can find my profile here!