Goodbye October, hello November! It's time to talk about the Beauty products I picked as my October Beauty Favorites! October can be at tricky month!  The weather is changing and the type of products I tend to use are a little bit different than what I use during the summer time.  Plus, I got horribly sick and didn't seem to wear a lot of makeup or do much or anything to my skin for the most part, but these products are the ones that I really, really enjoyed using and used a lot!  So let's get into them…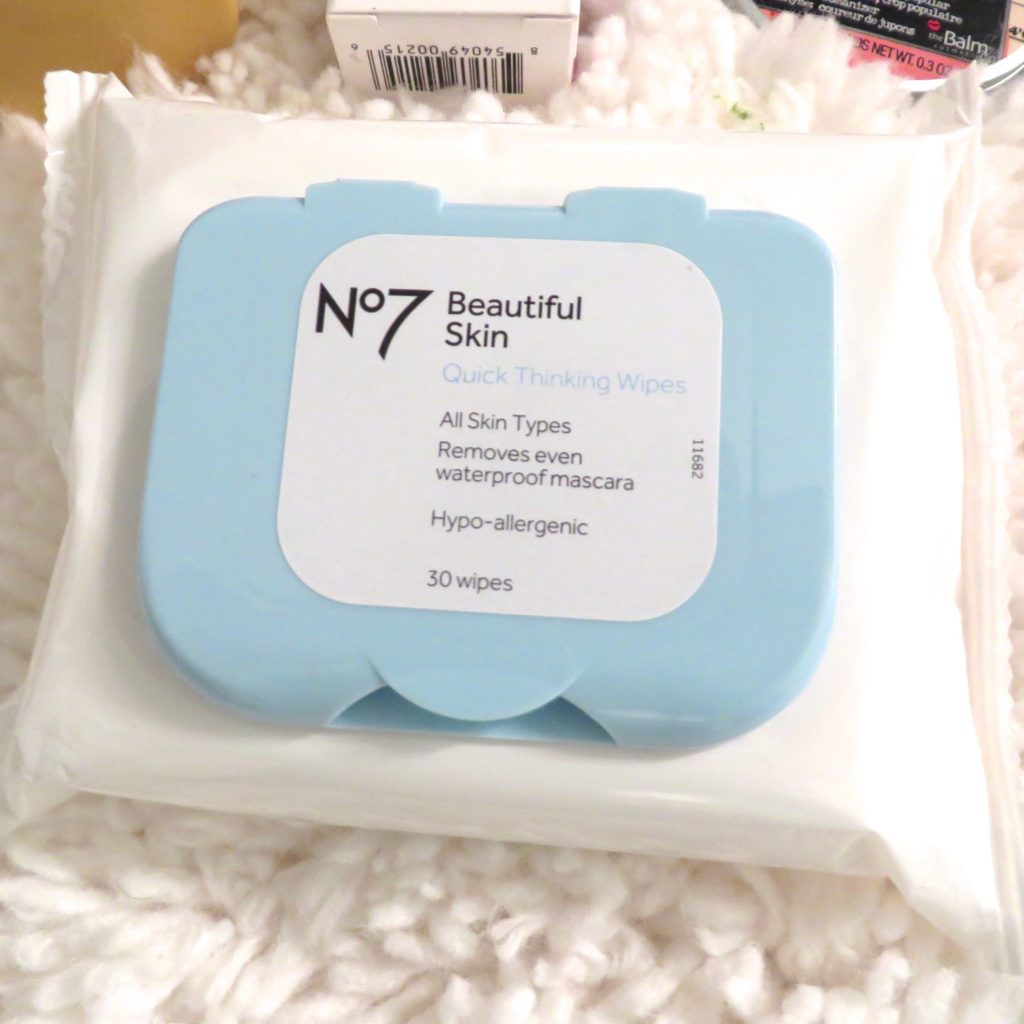 1. Boots No7 Beautiful Skin Wipes $6.99
These wipes are great for removing makeup and NOT irritating my sensitive skin.  They are Hypo-allergenic and without fragrance.  I have really been liking these!  I picked mine up at Target!
2. Dr. Dennis Gross Active Vitamin D Serum-Oil $65.00
I adore this serum.  It's probably one of my favorite that I've ever used.  I love it because it makes my skin glow and it seems more hydrated!  Dr. Dennis Gross skincare has to be one of the best that I've ever used.  Their product line delivers products that give you results. I'm not paid to say that, it's just my opinion! Must-Have!!
Who Is It For? Anyone who wants to reduce the appearance of fine lines & wrinkles, enhance radiance & luminosity, alleviate dry, flaky skin and help reverse the visible effects of past damage through the nourishing (healing) benefits of Vitamin D. Great for all skin types & ages, including combination/oily.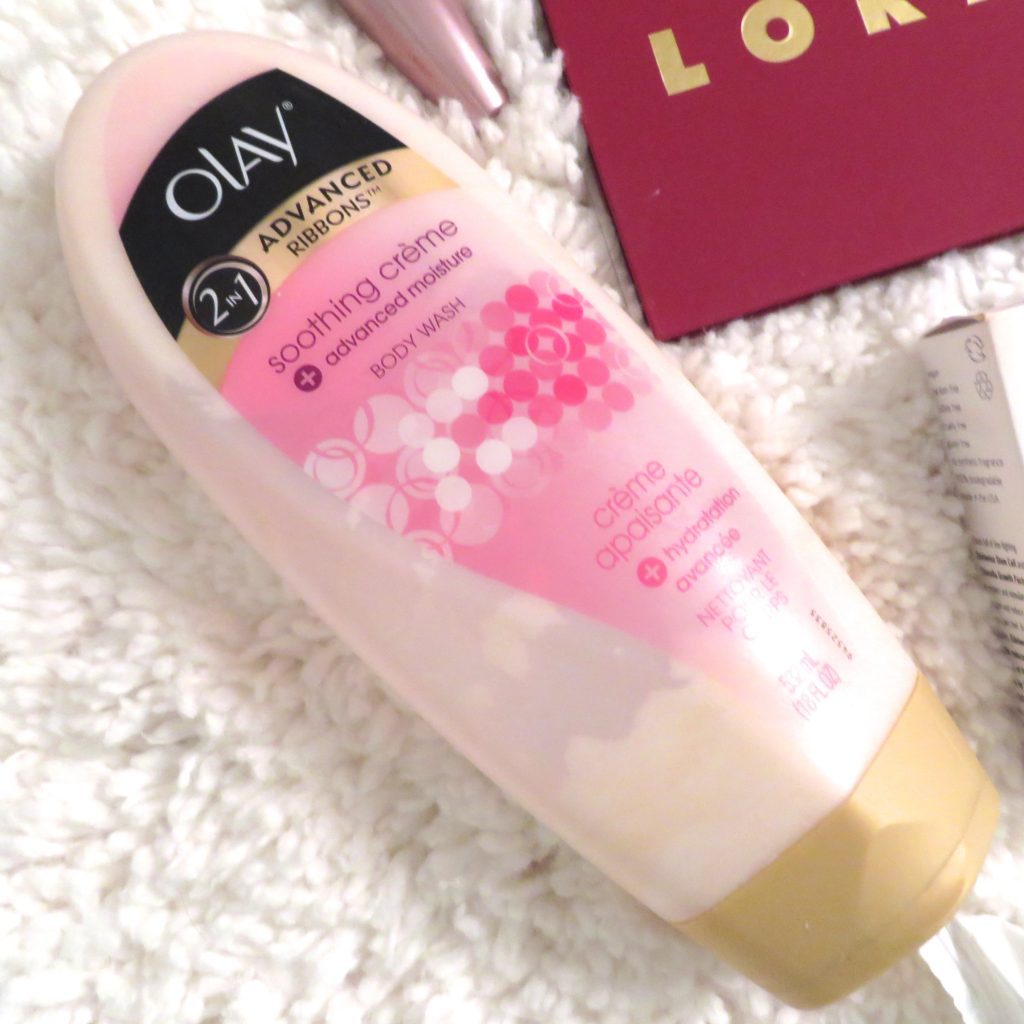 3. Olay 2 in 1 Advanced Ribbons $4.99
I said before that it's time to ditch the body wash and instead, use a cream in the shower!  This Olay 2 in 1 Advanced Ribbons is such a fantastic product that retails under $5.00!  It leaves my skin super soft and you can tell by the picture above, my bottle is almost empty.  This is one of the shower creams that I buy all of the time.
4. Acure Organics Eye Cream $18.99
Acure Organics is just one of those brands that continually impresses me.  I was shopping at a new grocery store that opened up recently (Sprouts Farmers Market) and I somehow ended up in their beauty section. No clue how that happened, ha!  I spotted the Acure Organics products and decided to give this eye cream a try.  I had just finished up using a different eye cream, but I needed a new one and I needed one that was a little bit more hydrating.  So far, I'm really loving it.  It hasn't irritated my sensitive eyes and I've noticed that my under eyes feel more hydrated and I've noticed less creasing with my makeup, etc.  Here's a description from their website about this product:
"Chock full of line-fighting Edelweiss Stem Cell and Chlorella Growth Factor to protect and stimulate new collagen and reduce wrinkles and crow's feet. In clinical studies, Edelweiss Stem Cells reduced wrinkle depth of the eye contour area by 15% after 20 days! CoQ10 relieves puffiness and dark circles."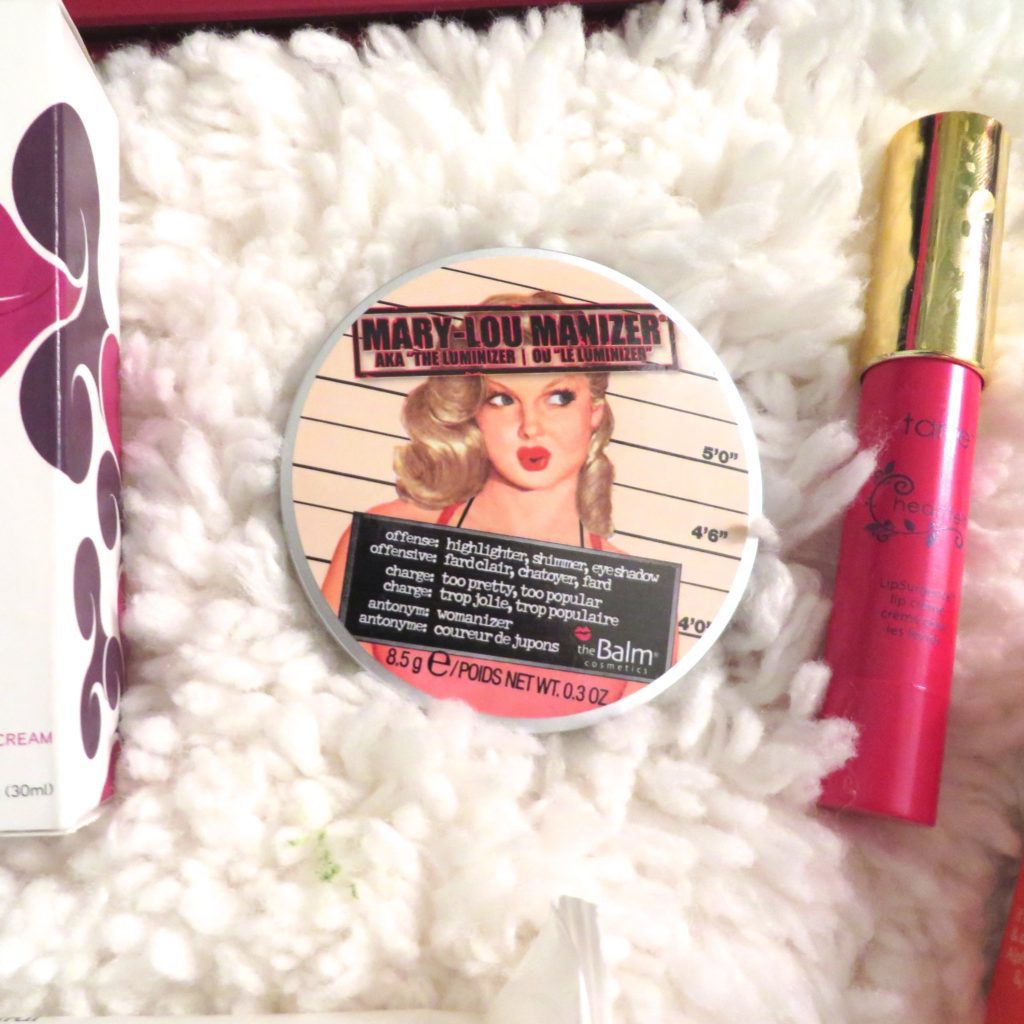 5. The Balm Mary-Lou Manizer $24.00
I recently went to a makeup class and they carried theBalm's products.  I have no idea why I had never purchased the Mary-Lou Manizer before, but I picked it up that night and it's been true love ever since.  Want perfectly golden highlighted cheekbones? This is the most gorgeous, soft and buttery highlighter I've seen.  It gives my cheeks that gorgeous glow I had been looking for, for a long time!  I can use small amounts for a nice daytime look or load up the layers and shine like the golden goddess I want to be at night! HA!  This is beautiful!  I've used it as an eyeshadow as well and you just can't go wrong with this! This would be a fantastic addition to your makeup collection since the holiday's are coming up and you know you want to shine and be the light of the party!  You'll be glowing and I mean that in the best way possible!!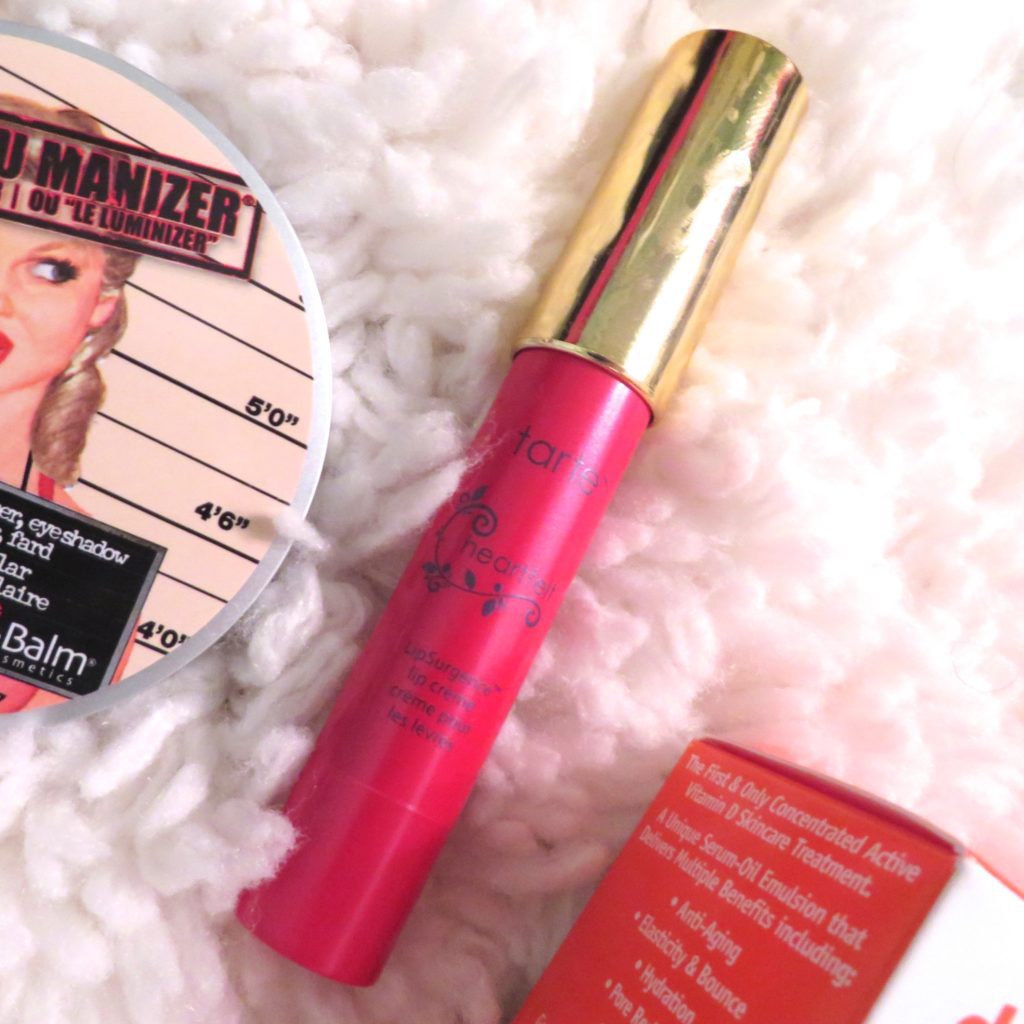 6. Tarte LipSurgence Tint (Was a part of a kit, here's an updated one they are offering now)
This is the perfect lip color when I want to add a nice, bright pop of color on my lips.  It's like the perfect red berry color that isn't too crazy to have to wear during the day like say a red lip.  I love that this comes in a twist up lip pencil, that I can pop into my purse and it also keeps my lips really hydrated, instead of drying them out.  Tarte has a beautiful collection of colors to choose from. So if you aren't interested in a sporting a bright lip, they have more neutral colors available! I do encourage you to try a brighter color for the holiday's!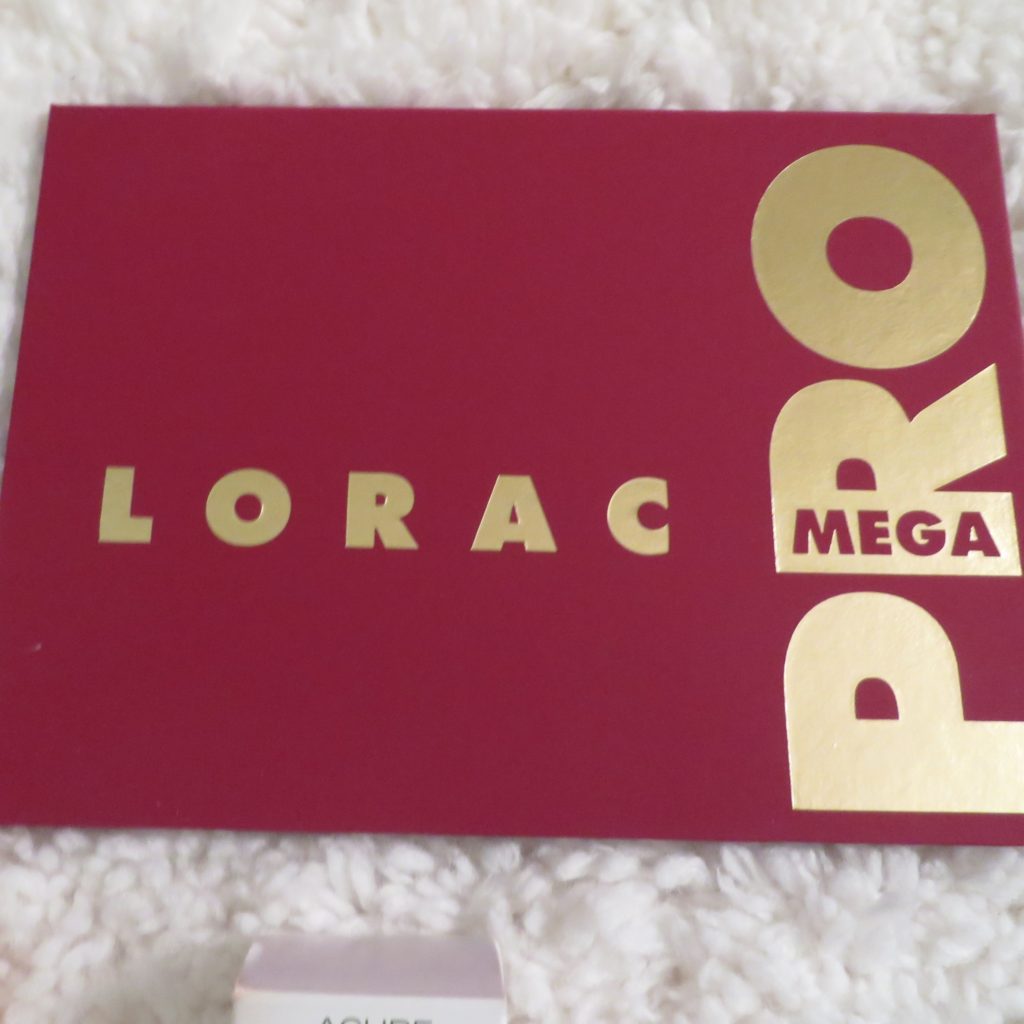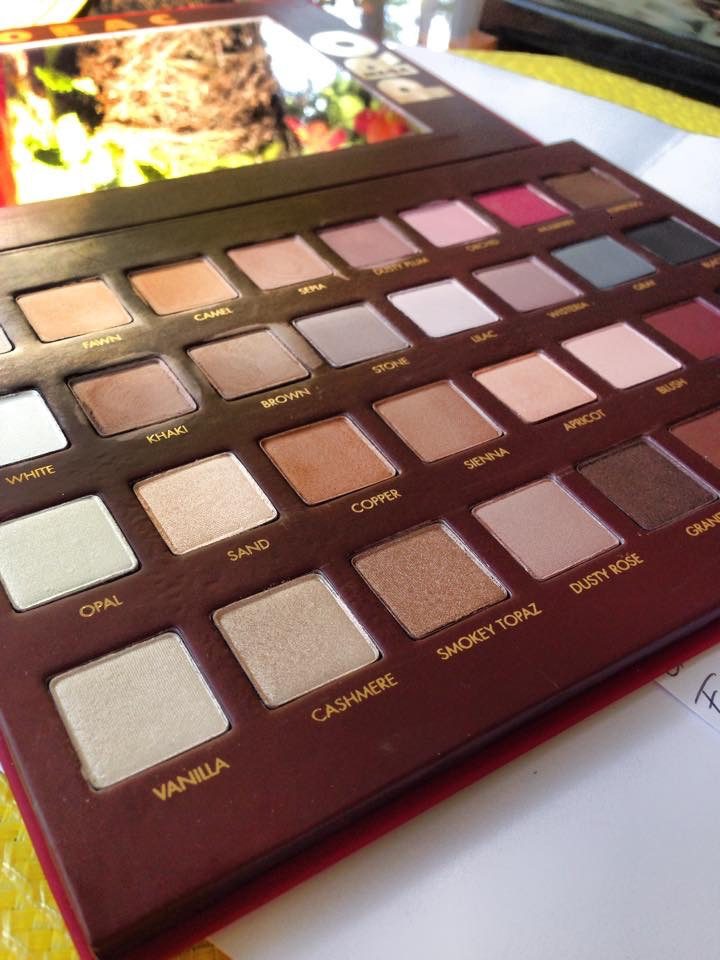 7. Lorac Mega PRO Palette **Sold Out**
This palette is just beautiful.  It took some hard to work to actually get it, but it's full of gorgeous colors and the shadows themselves are extremely pigmented (for the most part) and they apply so nicely!  LORAC is becoming one of my absolute favorite brands of shadows lately!  They seem to be all that I'm reaching for anymore. This palette is sold out everywhere right now, but I'm hoping it will be back in stock soon!  In the mean time, check out some of their other PRO Palettes!!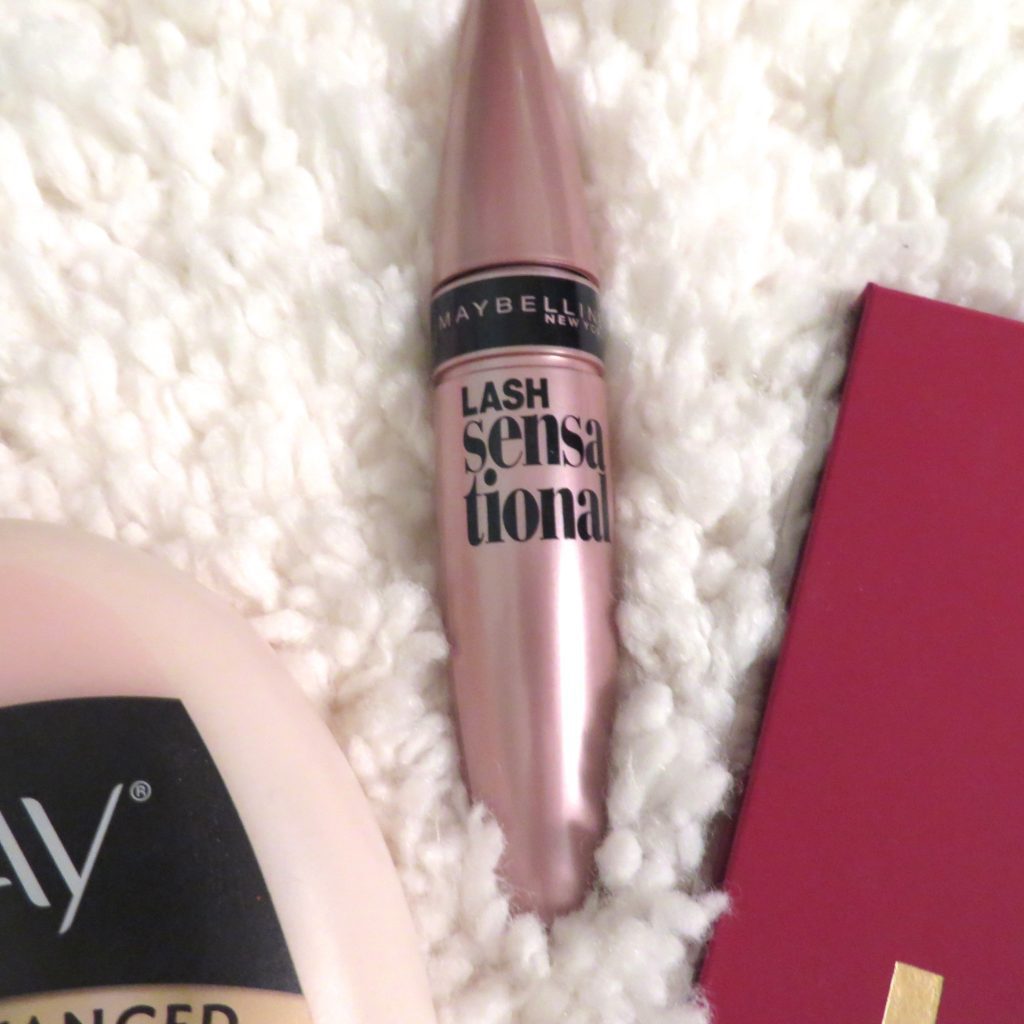 8. Maybelline Lash Sensational Mascara $6.99 or so
I spotted this at Target the other day, but couldn't find any information about this online yet.  I don't know why Maybelline does that, but sometimes I'll purchase their new releases wanting more info, but they aren't even on their own website yet.  Anyways, this has been a great mascara.  I have pathetic, barely there lashes and when I use this, it gives them some nice length and volume!  I think this is a pretty "wet" formula, but I think after I use it for a while it will dry up just a tad and be the perfect formula.  This kind of reminds me of the L'Oreal Butterfly mascara. It has a nice curved wand, that really gets into my lashes.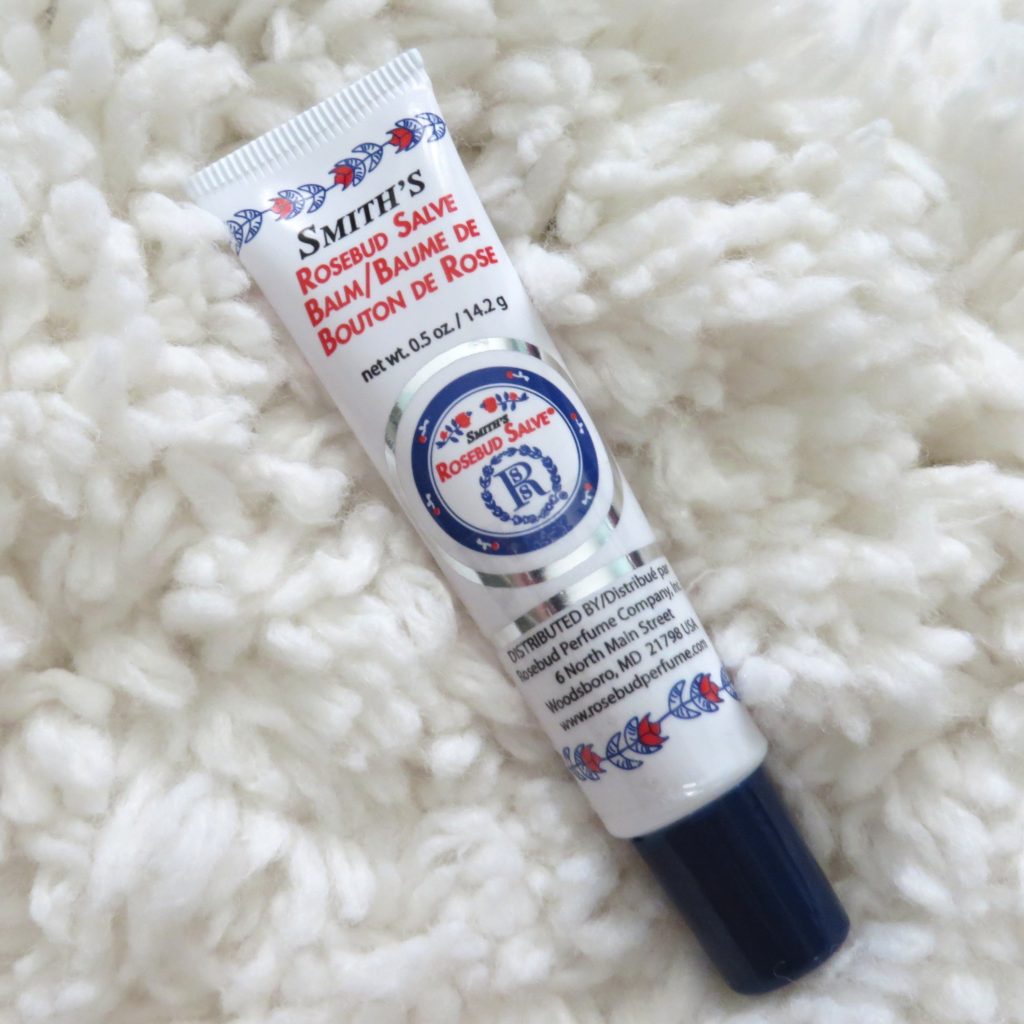 9. Smith's Rosebud Salve $6.00
I went to Ohio this past weekend and holy hell, my lips got so chapped! Could have also been from the medications I had been on while dealing with Bronchitis.  Anyways, my lips were hurting.  So when I popped into the Cosmetic Market at Avalon (Seriously, if you are in the Atlanta area, get yourself to this store ASAP!) and I saw this I picked it up.  I have used this before, but it's been in the tin.  I'm not a fan of putting my fingers into the tins, so this is a nice option to have.  Within a day or two my lips were back to normal.  I love this because it gives the faintest rose tint to my lips and it sinks into my lips nicely and doesn't leave them greasy.  $6.00 is a steal for a product that works so good!
 October was a great month for beauty products!! Was there anything that you used that you loved?
Let me know below!!
All items mentioned in this post were paid for by Simply Stine.  This is not a sponsored or endorsed post.  All opinions are my own. Affiliate links included in this post.