It's a new year and with that brings a lot of changes and people trying to start new, healthy habits.  I, myself, am really trying to get back into the swing of things as the Holiday's left me feeling not great.  I ate way too many yummy foods and really let my diet go down the drain.  Recently, I was introduced to a monthly subscription service that will help your snack time turn into something good and healthy.  How many times have you sat at work, or at home, hungry and ate a candy bar or chips?  Just because it was there and you didn't have any other options?  With NatureBox, you don't have to do that anymore because they are providing you with 5 healthy snack options!
I was sent a NatureBox to try and I have to be honest, I was a little nervous.  The idea sounded fantastic, but I am a bit of a picky eater.  I am really back in the groove of things with my diet and healthy snacks were an idea I loved, so I thought, why not?  My box arrived in about a week and when I first got the box, I was shocked at how big it was.  I guess, in my head, I had pictured something much smaller.  Opening the box, I was even more shocked at the size of the bags that were included.  Let's take a look at what I got!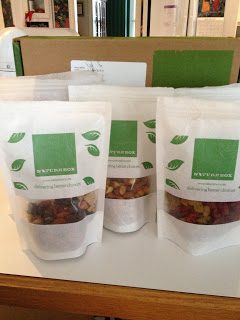 This was my box.  5 bags of delicious snacks!
Here are the descriptions from the company about each of the products I got:
–Wild Berry Bunch
"Say goodbye to the fruit snacks and enjoy these chewy berries that will remind you of the far-off summer with every bite.  Enjoy them on their own or mix into muffins and yogurt." These vegan treats were so yummy!  These would be great mixed with granola, yogurt or even on their own!  
–Cranberry Almond Bites
"These berry bites are one healthy habit that you'll be able to commit to all year long!  Tart cranberries and crispy rice combine to make a satisfying bite-size snack." The gluten-free, vegan goodies are so good, I forget I'm eating something healthy for myself.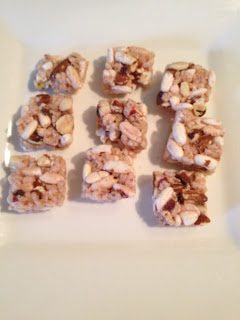 –Lone Star Snack Mix
"Wake up your taste buds with a zesty mix of mesquite almonds, cashews and peanuts.  This snack is perfect if you're making a conscious effort to pass on greasy potato chips this year."  They are so on the money with this one, after having this, I could give up chips forever.  They are the perfect, healthy substitute.  They are also vegan friendly!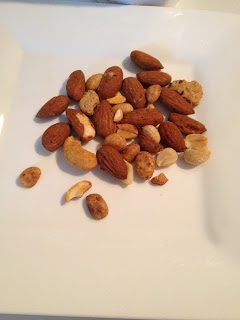 –Chocolate Ginger Bliss
"If the stress of the holidays has somehow carried over into your New Year, then grab a handful of this blissful mix to relax and stay focused." Another vegan, delicious, sweet treat!  If I'm having a moment and I just need a taste of something sweet, this is it.  Packed with chocolate chips, ginger, tamari almonds, cranberries, papaya, cashews, pineapple, rains and apricots.  Can we say YUMM!!!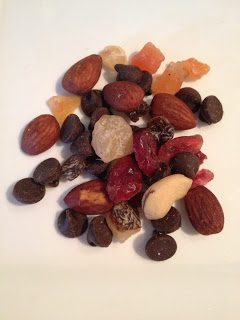 –Orange Crush Granola
"If eating breakfast every day is one of your New Year's goals, the Orange Crush Granola will have you looking forward to breakfast before you even go to bed at night." This vegan granola has organic rolled oats, barley, organic agave nectar, unhulled sesame seeds, Non-GMO Canola Oil and Pure Orange Oil.  This stuff is so refreshing, it's unlike any granola I've ever had before.  This mixed with the Wild Berry Bunch=Delicious!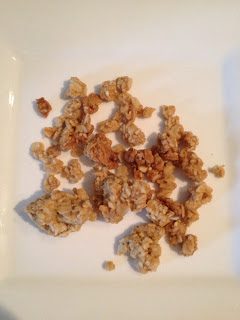 All of these snacks are Nutritionist approved and the labels will tell you if they are vegan and gluten free, plus all the nutrition information you would need.  As I said in my video, DO NOT think that just because these are healthy snacks that you can eat the entire bag in one sitting.  That's still not a good idea.  I know it's hard when these snacks taste so good, but remember moderation people!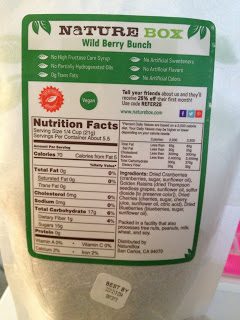 The NatureBox is $19.95 a month (you can cancel anytime) and for every box sold, they donate a meal to Feeding America.  So with you helping yourself, you are also helping NatureBox help Feeding America.  That's a whole lot of helping and that's a good thing!  
I LOVED this box.  I plan on continuing to get them as a nice treat for myself.  Plus, I'll be able to keep sharing with you guys what I'm getting and snacking on.  Thanks to NatureBox, I can offer you guys a code for 25% off your first box!  Use the code PISTACHIO when checking out!  That's an awesome deal for you guys and I'm so excited to see what you guys think of your first box!  It's always a good thing to treat yourself to something that is also good for you!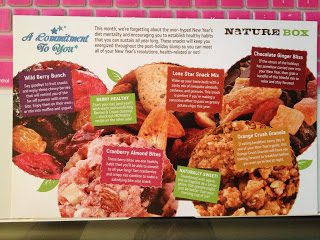 **NatureBox did supply me with the product to try, but all thoughts and opinions are my own.  I was not paid for this review.