This shop has been compensated by Collective Bias, Inc. and its advertiser.
All opinions are mine alone. #ColorMeHappy #CollectiveBias 
There comes a time when you just need to get out of the house, hang out with your closest friends and have some fun!  I don't judge your relationship with Netflix, I totally get it, BUT sometimes a Girls Night Out is just what you need to get you back to feeling your best and to allow yourself a break from the hustle of everyday! #GirlBoss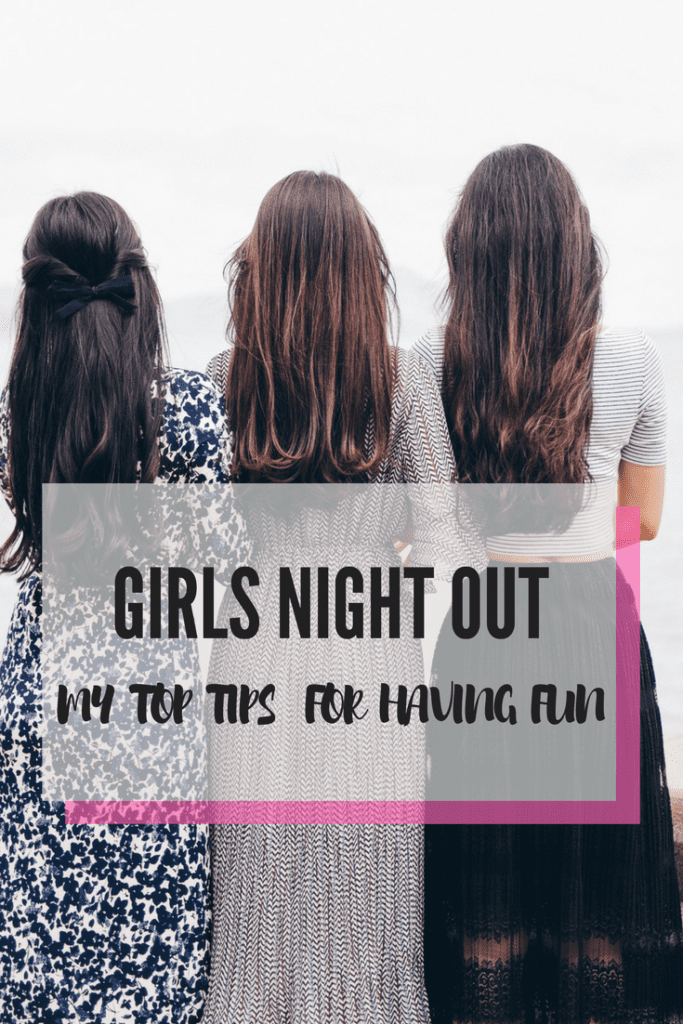 I've got  some tips that I want to share with you about how you can have the best Girls Night Out and look your best at the same time!  First things first, we need to get your whole look figured out!! After all, when we look our best, we feel our best and that's kinda the point of a girls night out, right?!?! It's a time when we are with some of our favorite people, having the best time!
Shake things up a little bit! Try a different look!
Maybe you normally keep things simple, but why not try a fun look for your Girls Night Out?  How about trying a new makeup look?  A sexy cat eye or a bold lip can be something super simple, but it can change up your look so easily!
First things first, we have to talk about your hair!  Having a "good hair moment" is crucial for your Girls Night Out look. Maybe you're like me and you're trying to really stick to a budget and your regular appointments to your salon just aren't possible right now or maybe you're just too busy to have to spend two hours sitting in a chair.  It happens, trust me on this!  The good thing is that you can take care of your hair without even having to leave your home! I've been using Keratin Color from Schwarzkopf  from Target and I've been so happy with the results.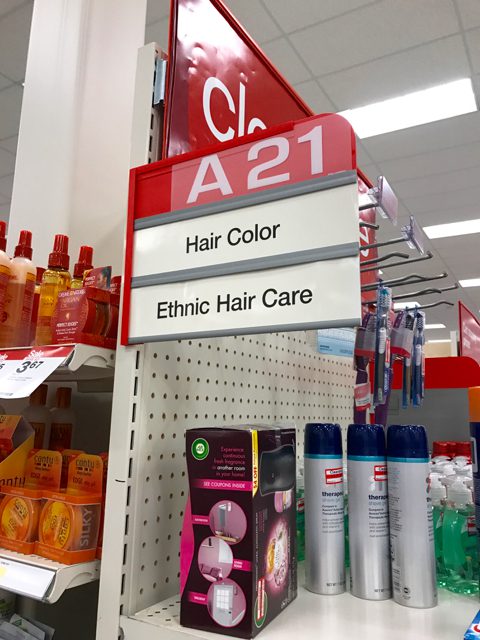 You can find the Schwarzkopf Keratin Color in Aisle 21 at your Target stores or on Target.com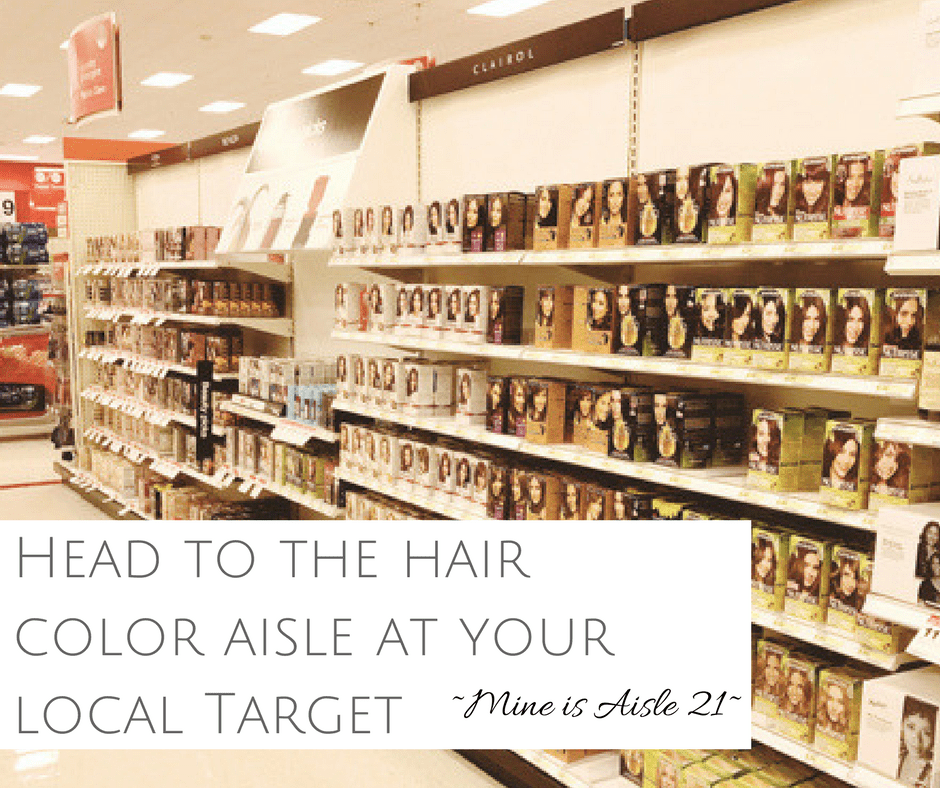 If your local Target store carries Schwarzkopf Hair Color Products, they will be right here in the hair aisle! If not, make sure to look online as all colors are available on Target's website!  
Scared of box hair color?!? Don't be!  You can get professional quality hair color that contains Schwarzkopf's Keratin Care Complex which features skin flattering pigments that compliment your skin tone giving you a more luminous look to your skin, while the unique Keratin Complex system cares & protects during and after coloring.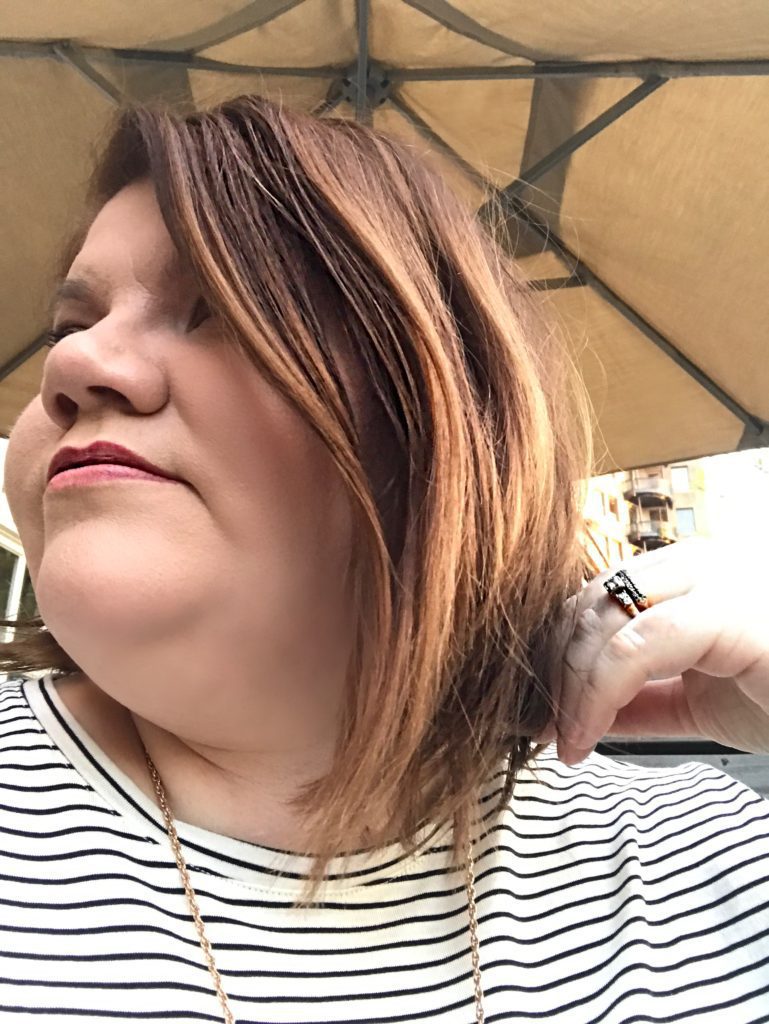 The Schwarzkopf Keratin Color features a Low Odor technology (seriously, I barely smell it) and if you're like me and grey hair is starting to creep up on you (UGH) this hair color offers 100% grey hair coverage. If you're less than 30% grey, choose one shade lighter! I chose shade 5.5 Cashmere Brown and in less than 30 minutes, my color was freshened up and my grey roots were gone!  This was a different look for me, but I'm loving it!
Now that your hair color is fresh and looking gorgeous, it's time to find a look for your hair! Maybe straight is your preferred way to wear your hair, well why not try a new look?!  Show off some gorgeous curls, try a different part or maybe even throw in some braids for a totally different look.  If your hair is short, you can still add in some braids or even a hair accessory to change things up a bit!
It's time to ditch the yoga pants and show us what you got! 
I work from home and get in a horrible routine of wearing yoga pants as day-to-day attire.  I'm at home and most of the time I'm photographing, editing or just writing new posts.  When I go out for a girls night out, I want to make sure that I'm actually taking time to put together an outfit that makes me feel my best!
Choose an outfit that you feel totally confident in!  Don't be afraid to browse online and on websites like Pinterest for outfit inspiration.  There are also tons of fashion bloggers, who feature looks online and on Instagram who offer a variety of ideas for all shapes and sizes!  I'm always looking for new outfits that I might not think of putting together myself! Or maybe one of your friends is the fashionista, don't be afraid to ask her or him for help!!
A good budget tip is to remember to shop your closet!!! Sometimes I take things out and I'll put things on that I haven't worn in a while and I'm reminded about how much I do have!
Plan something new and exciting!
Now that you've got yourself looking AMAZING, it's time to have the best Girls Night Out ever. I'll admit that the older I get, sometime I struggle with what to do anymore.  I'm not really into the whole "club" scene and well, remember that whole budget thing!!?! Yeah. I still have to keep that in mind.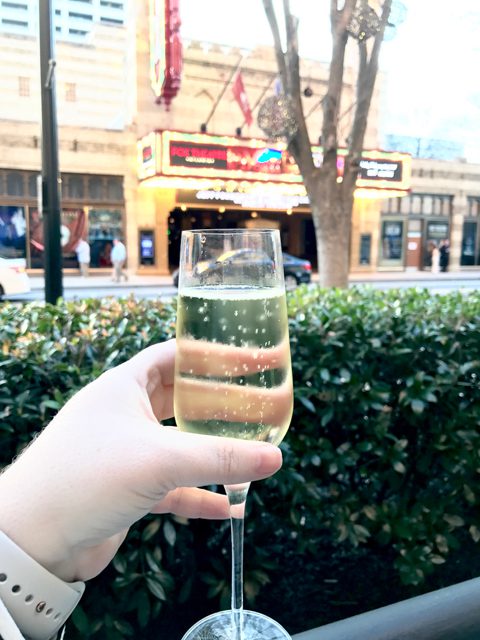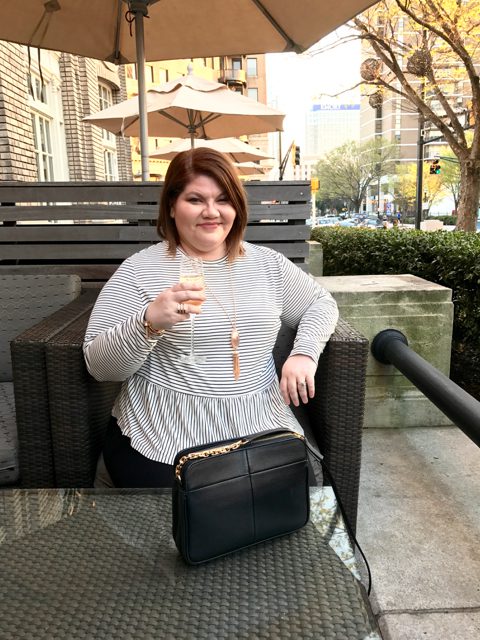 One of my favorite things to remember is that a Girls Night Out doesn't have to be about going somewhere fancy (but it can be) but more importantly, it's about going out and having fun with the people that you love!  Recently I had a Girls Night Out and we stayed in a hotel in the city! We went shopping and had some yummy food and we saw a play at night.  It was the perfect day!  Here are s0me other ideas for a Girls Night Out:
Shopping with friends can be therapeutic
Dinner and a movie
Play tourist in your own city
Cooking Class
What about one of those painting and wine classes
Go to a concert
Picnic in the Park with some bubbly
Sometimes really glamming yourself up can make you feel like a totally different person!  I'm not talking about sequins and glitter, I"m talking about freshening up your color, trying a new makeup look and putting on an outfit that you love!  Glam yourself up and go out and have the best Girls Night Out ever! Trust me, it's good for your soul to be around people you have fun with!

Since you know I'm all about a budget, here's a way for you to save some money!
 Schwarzkopf  Keratin Color Ibotta Offer ($2 cash back): http://cbi.as/7903-