This post is sponsored by BeBe & Bella® on behalf of the PRIMP Network. All thoughts and opinions are my own and based on my experience using them.
I'm sure most of you have used Probiotics before for your digestive system, but what about topically?!?
It's time for a Beauty Chit-Chat and today we're talking about the BeBe & Bella Probiotic Skincare System. Oh yeah, I might have found that magic skincare line we've been searching for! Raise your hand if you're STILL looking for that magic, do-all skincare line. ME! I am constantly learning about new skincare products that are available and what the new trends are in the industry because I want to use the best products on my skin and the trends and ingredients are always changing.
To me, a healthy complexion has a lot to do with what you're putting inside your body, not just what's happening on the outside. BeBe & Bella has taken skincare up a notch. They combine Probiotic and Yeast Propagate Technology to ensure faster cell turnover, a more protected moisture barrier, help in fighting off free radicals and they help reverse photo-damage. They've done a lot research and testing (not on animals) to ensure that they had developed the perfect proprietary formula that gave your skin everything it needed to help protect your skin and gave you maximum anti-aging effects.
The BeBella® product line is water-based and contain no harmful artificial fragrances, coloring or sulfates. They also suggest "layering" your skincare. That just means that you apply a product over the other one in order to maximize the active ingredients in the products. That's not it though, they also have two oral supplements that provide you with even more benefits, especially when used with their topical skincare products.
Correct order of products: Facial Cleanser, Toner, Essence, Eye Cream and the Hydrating Night Cream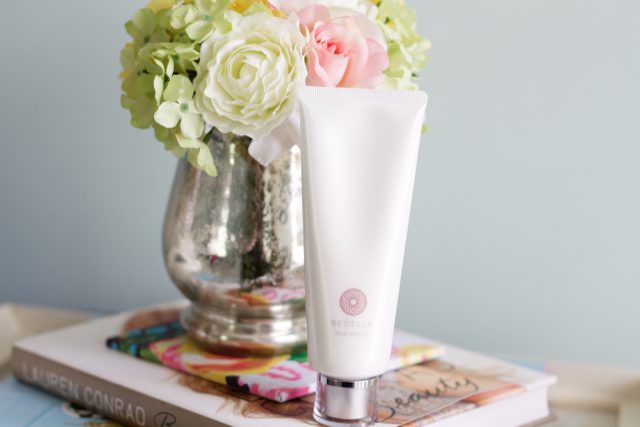 "Our patented probiotic ferment filtrates coupled with three fatty acids improve skin elasticity, returning the skin to a balanced pH"
Probiotic Facial Cleanser $65.00
I know a lot of people really don't put a lot of thought into what cleansers they are using. "It's just a cleanser" is something that I've heard so many times, but let me tell you, your cleanser is a very important step in your skincare routine. It's going to help cleanse your skin properly and remove any impurities that are present. It's the first step in preparing your skin in your skincare routine.
This cleanser is super emollient and very rich. You really do only need the smallest amount, I use a pea size, to cleanse your entire face. I use this with and without a skin cleansing tool and either way it works great!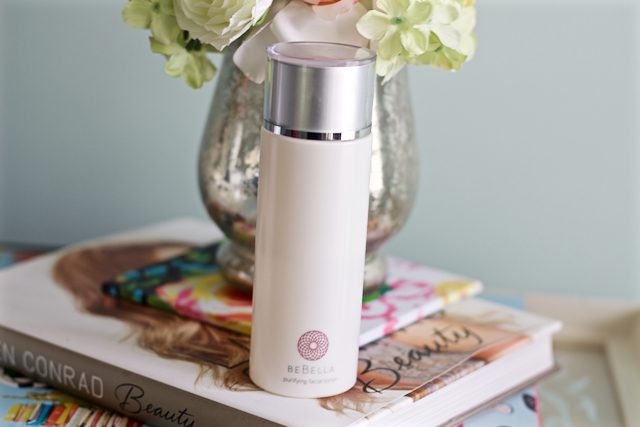 "This step in cleansing helps to reduce the appearance of the size of your pores, making the skin look clear and flawless"
Probiotic Purifying Facial Toner $52.00
Quite possibly one of the best toners that I've ever used and I rarely get that excited about toners. It leaves my skin feeling hydrated and prepared for the next steps in my skincare routine. I feel like this has calmed the redness and irritation down so much on my face. I actually look forward to using this toner and never skip it!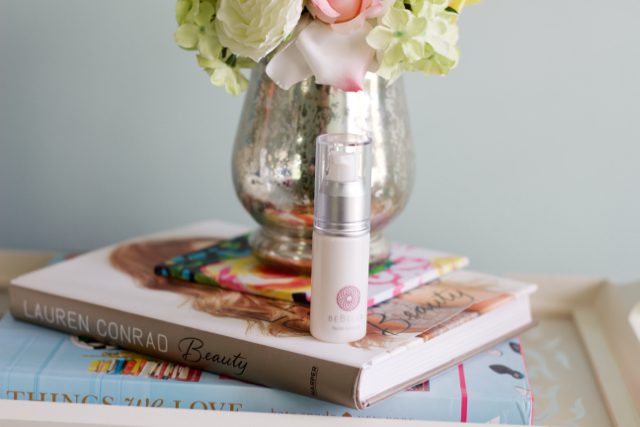 Probiotic Facial Essence $70.00
If there's one product out of all of the products that I've tried this year, it's an Essence that has impressed me the most. This one is no exception. I use one pump, morning and night and apply it all over my face (including my under eye area) my neck and my décolleté. It leaves my skin feeling so hydrated and refreshed, which is a must-have for this time of year!
The BeBella Probiotic Facial Essence is water based product (not oil) so this isn't a serum! It's a very lightweight consistency, but it has the highest percentage of active ingredients out of all of the products in this skincare line. It contains Hyaluronic Acid and it also helps to increase the skin's natural flora defenses, both help to hydrate the skin. This isn't a typical Essence as I've never used one before that was actually in a pump type packaging. Honestly, I love it!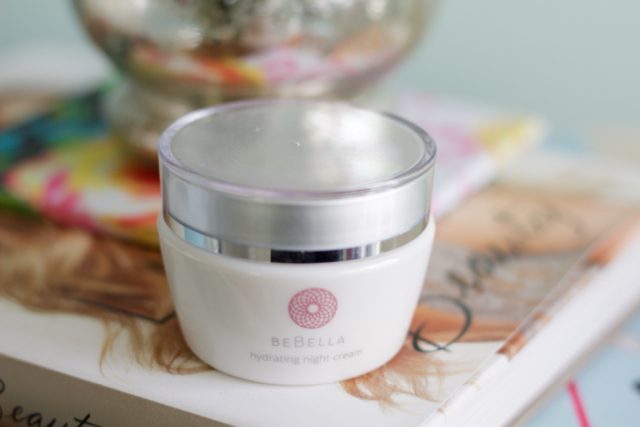 Probiotic Hydrating Night Cream $120.00
This is a Night Cream that I can get behind! My skin feels extra soft, nourished and hydrated when I use this. When I wake up in the morning, my skin is glowing! Using this moisturizer helps lock in the moisture in your skin, which helps your skin recover nightly. I also notice that my normally combination skin, is more "normal" when I use it. No more t-zone struggles!
While this does seem like a very thick and rich moisturizer, I find that it doesn't leave my skin greasy at all. I think this would work great for a lot of skin types.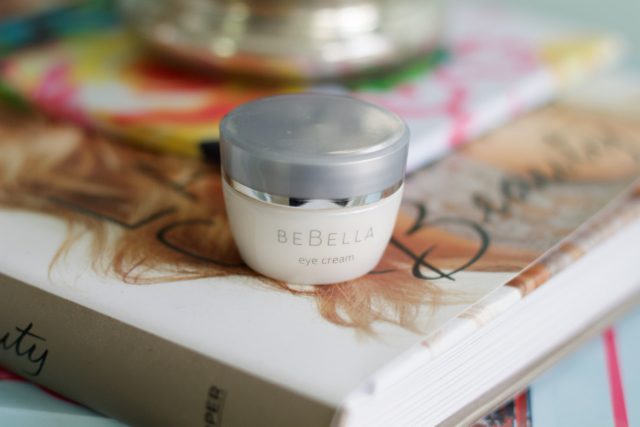 Probiotic Eye Cream $55.00
If there's one product that you need to make sure that you are using, it's an eye cream! This Probiotic Eye Cream is amazing at keeping the eye area hydrated and helping to reduce the appearance of fine lines and wrinkles. It contains two patented probiotic ferment filtrates and Vitamin E.
A little bit of this eye cream goes a long way! It's very thick and rich, so just use a small amount and tap into the skin morning and night! You'll love the way your eyes will look (super hydrated) and how it helps your makeup application! I always talk about this, but it doesn't irritate my super sensitive eyes, which is always a big plus because so many eye products do!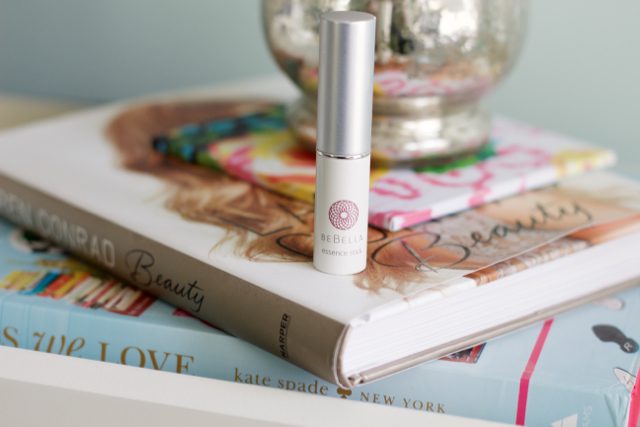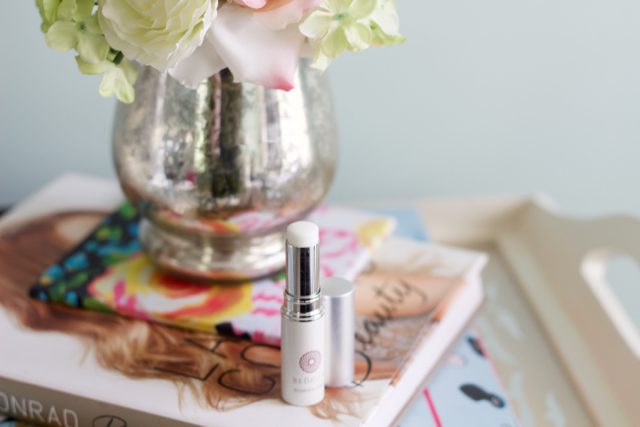 Probiotic Facial Essence Stick $65.00
I have never seen an Essence in the form of a stick before. EVER! I was so excited when I saw this because it's a skincare product that I can take with me on the go! If you suffer from dry patches, this is amazing because you can use it throughout the day and since its a solid product, you don't have to worry about it spilling everywhere.
The Probiotic Facial Essence Stick is their original Essence combined with lifting liquid polymers. You can apply it directly to the eye area to help combat puffiness and to help soften fine lines. It is instantly absorbed into the skin and is completely safe to use over makeup!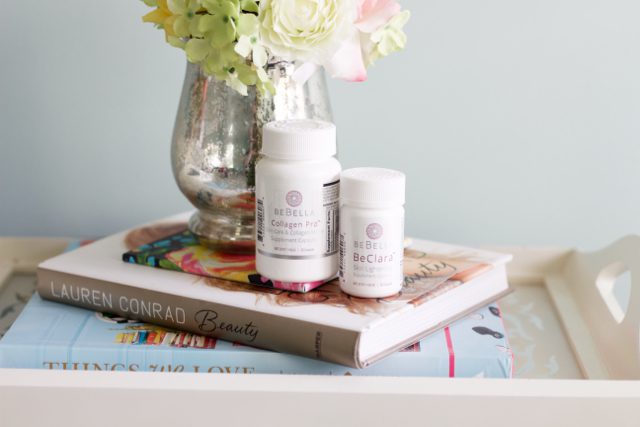 Remember how I talked about that whole beauty from within in the beginning of this post. Well the one thing that I really admire about BeBe & Bella is not only did they create a Probiotic Skincare System, but they also incorporated Supplements to go along with it. These supplements are perfect for giving your body an extra dose of Probiotic goodness and helping aid in a great complexion.
BeClara Skin Lightening Supplement Capsules $27.00
"BeClara™ probiotic Skin Lightening is a revolutionary oral skin lightening and brightening product that contains probiotics. Perfect your complexion with BeClara. The powerful combination of Lactobacillus casei, Glutathione-reduced, NAC, ALA and Vitamin C provides maximum antioxidant effects. With added collagen, BeClara™ gives health, beauty and skin benefits every woman deserves."
BeBella Collagen Pro Supplement Capsules $31.95
"Radically innovative way to provide critical skin nourishment. Containing a powerful combination of hydrolyzed fish collagen peptide, hyaluronic acid, probiotic Lactobacillus casei, Biotin, as well as other skin enhancing vitamins, it is formulated to promote healthy, hydrated skin. Beauty truly does begin from within."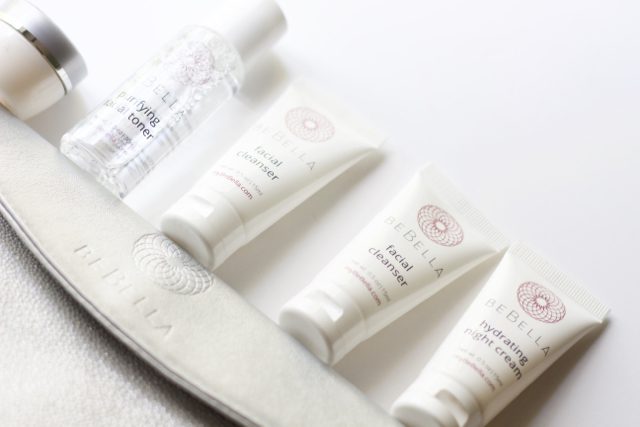 The @bebeandbella Probiotic Starter Kit is on sale! Get an additional 20% off with code PRIMP20 (BeBe & Bella) #ad #BeBellaPRIMP
Probiotic Essentials Starter Kit $80.00
Curious about the BeBe & Bella Probiotic Skincare System? Then the Probiotic Essentials Starter Kit is THE PERFECT way for you to try the products. Pictured above you'll notice two facial cleansers, one of those was supposed to be an Essence. This Starter Kit retails for $80.00, but what I love about this kit is that they included a full size Eye Cream which normally retails for $55.00 itself!
The Essentials Travel Set Contains the following products AND comes in a super cute travel case!
Facial Cleanser
Purifying Facial Toner
Facial Essence
Hydrating Night Cream
Eye Cream (FULL SIZE that retails for $55.00)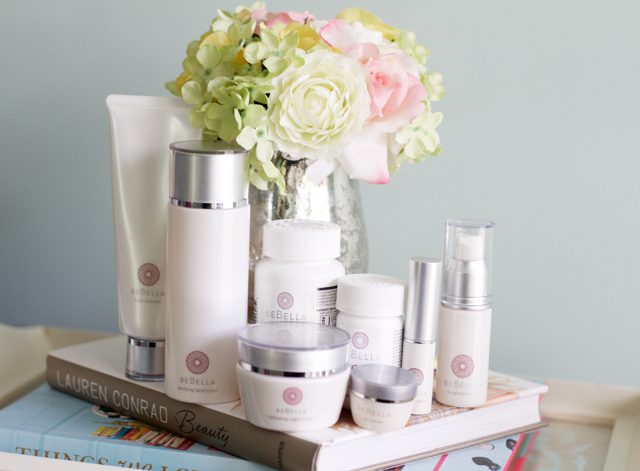 BeBe & Bella is a company that was created by women, for women and I have to admit that I love that! At the end of the day, we all want a glowing, radiant, lit-from-within complexion and one of the things I admire and respect so much about BeBe & Bella is that they take proper skincare one step further and really do hammer in the idea that good skin comes from within! It's something I've been passionate about for years!
I wasn't sure how I was going to feel about this skincare system, but in using these products for quite some time now, I've noticed changes. My skin is decently sensitive and I struggle even more so when the Seasons change. Now that we're getting into the colder temperatures, I normally see a flare up of redness and irritation, but so far, since using the BeBella Probiotic Skincare System, I haven't noticed any of that happening. Maybe BeBe& Bella is that magic skincare line I've been looking for after all!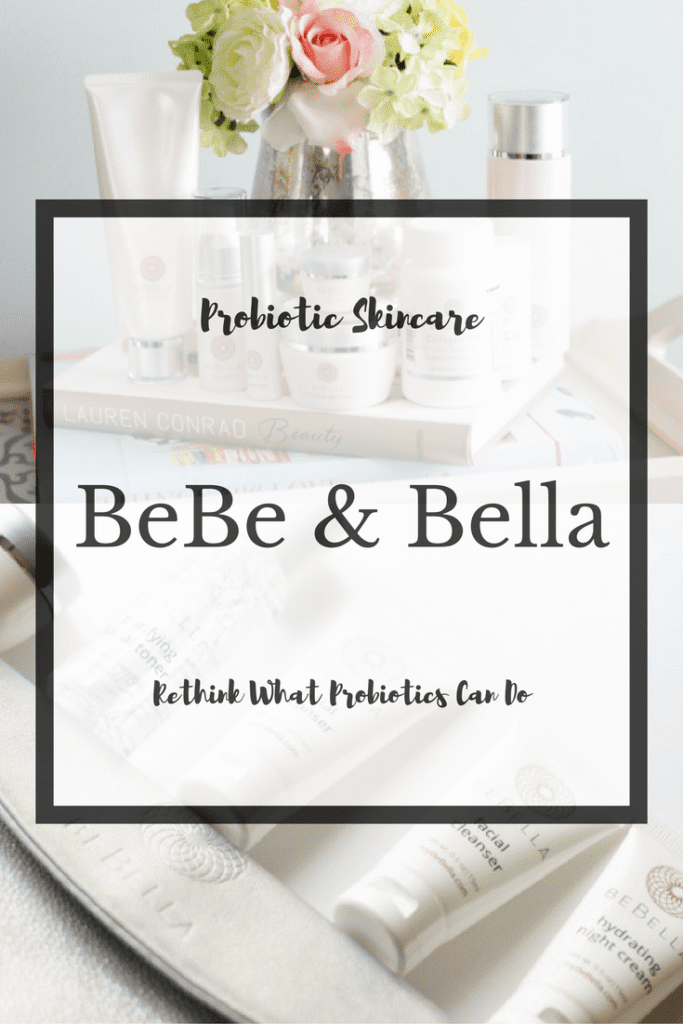 This post is sponsored. All thoughts and opinions are my own.