We are getting down to the wire as far as Christmas shopping goes. If you need ideas, feel free to check out my Holiday Gift Guides that I put together. I'm almost done with my shopping, BUT I still have some last minute items to pick up and I need to work on my stocking stuffers. My mom does the best Christmas stockings. It's something I look forward to every year. I'm trying to follow in her footsteps and create some amazing stockings! Here are my suggestions for the best stocking stuffers for her!
For more information on the items listed below, just click on the image and it will take you straight to the item that you are interested in.
Inexpensive Stocking Stuffers
I've put everything from inexpensive stocking stuffer gifts on my list to great last minute stocking stuffer ideas that will be great for your wife, your mom, your sister and maybe even your BFF! If you're looking for some "filler" items, consider some of these as well:
Small candies or possibly their favorite sweets
Body washes, lotions or lip balms
Travel-Sized Shampoos, Conditioners, Skincare, etc
Pens, Markers or items for planners, etc
Homemade items such as cookies or DIY Christmas oranments
Subscriptions to their favorite magazine
Charity donation in their honor
Bottle of their favorite crafter beer, champagne or wedding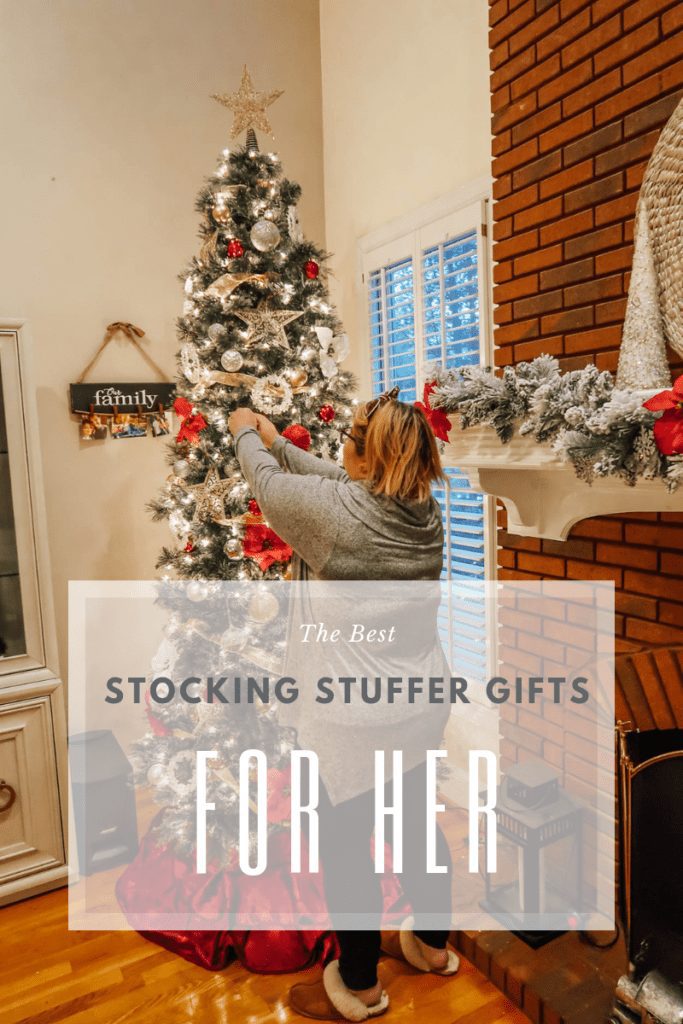 I hope that these ideas will help you finish up your shopping, especially if you're looking for last minute stocking stuffer ideas. Sometimes it's not the biggest gifts that mean the most, but the simpler ones that really show us how much thought are put into gifts. If you're anything like me, you run to your stocking first thing on Christmas morning. They're the best!