Shopping for stocking stuffers is always one of my favorite things to do each holiday season. Picking up candy and random things that each person enjoys (or prank gifts!) is one thing I take very seriously! One of my favorite parts of Christmas is always the stocking that my mom puts together for me.
Here are just a few ideas for stocking gifts. For kids I'd add lego kits, playdoh, stickers, bows, bath toys, their favorite snacks, fun socks, etc. For adults, I love to throw in a small bottle of wine or champagne, small candles, candy, and chips that they like. I also love to add things like lip balm, hand cream, lottery tickets (always a favorite) and other small makeup and skincare samples or travel sizes. Just think of the person you're shopping for!
Did you miss my holiday gift guide for beauty lovers?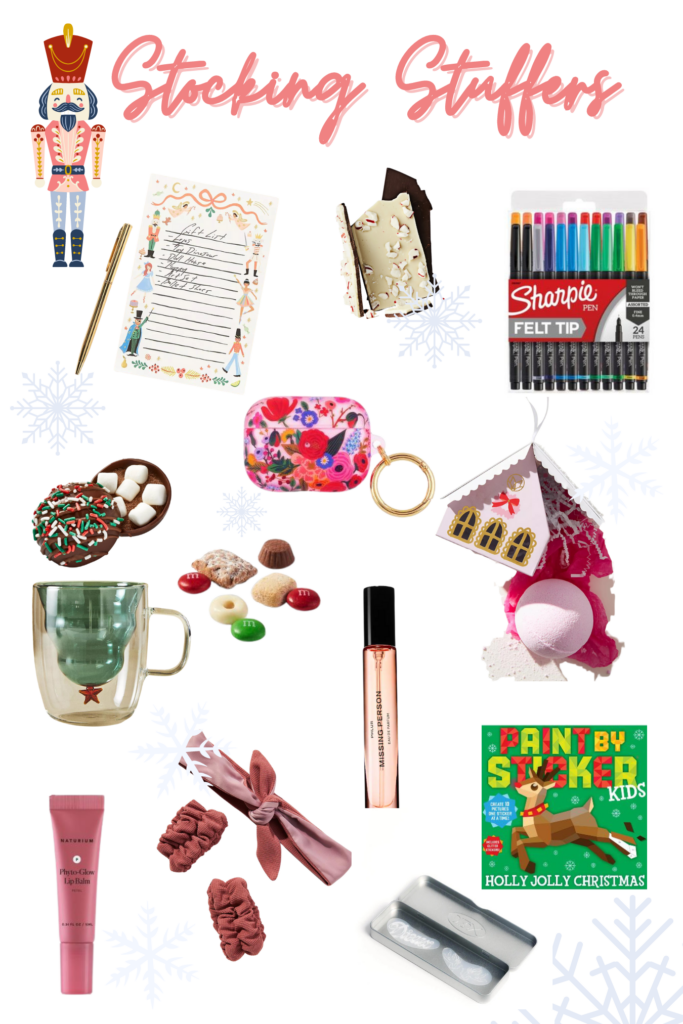 Shop the Post