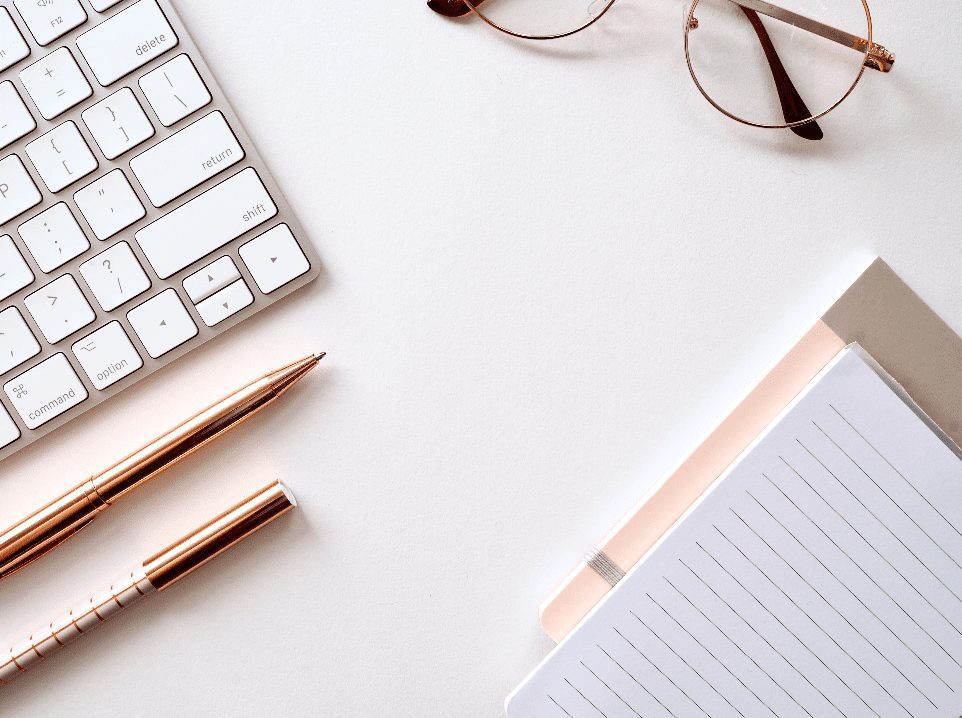 This morning, I woke up and realized that I was out of coffee. So this morning is going GREAT so far. I hope you noted my sarcasm. Anyways, how was your weekend? Mine was fantastic. I was pretty much as lazy as possible and it felt amazing. Lots of pool time, reading, watching tv, and I was so ok with that. I'll be paying for all of that today, but that's more than ok!
Care/of Daily Vitamins (Not sponsored, just fyi)
I finally got my package of Care/of Daily Vitamins and so far I'm loving them. They are conveniently packaged in daily doses. So they're easy to travel with and take with you on the go if needed. Not that any of us are going anywhere right now. The packages also have a saying on them that I look forward to each day.
As far as vitamins go, these seem to be great so far! They haven't upset my stomach or anything like that. Plus, I love that they're mailed to me each month. I don't have to go searching for them if stores are out of them. Easy and convenient is what I need right now.
You can use my personal link to sign up or take their quiz yourself. I pay for these myself, this just allows you to save up to $40.00 on your first order.
How are you? Really?
How are you holding up right now? I keep asking because I think it's important. Cases in Georgia aren't exactly going down. Hospitals are filling up again. I don't think we're having as many deaths, BUT I'm still not comfortable going out yet. In fact, a lot of states are rolling back their openings and requiring face masks. That means lots of at-home time and it can wear on a person after so long. So my mental health has been more surviving (barely) and def not thriving. I'm sure this is how it is for a lot of us right now.
Because of that, I talked to my doctor when I went for my check up. First of all, never thought I'd be so nervous going to a doctors office, but I was. I talked all of this over with my doctor and we both agreed that we needed to change up my medicine and up my dosage for now. I share this because if you're sitting at home and are feeling like you can't take much more….you can get some relief. Next up is researching a new therapist during all of this…
What You Should Know About…..
My Portable Neck Fan that my fil ordered for me has been fantastic! He knows I hate being hot and well, this is the most thoughtful gift ever. HA! It works. It has different speeds and really does make the miserable hot weather a bit decent when outdoors. It doesn't beat air conditioning, but man does it help.
You guys loved the glitter winged liner I showed on Instagram. The Pixi palette is so good! Products are linked below for you guys.
I made the decision to set my IG to private. In my eight years (wow, time flies) of being online for Simply Stine, I've never had so many crazy/weird/disturbing messages from people or also had people watching my stories. That just disturbed me and made me not want to share things. So the obvious choice for right now is to limit who can view my content. If you're already following my Instagram account, you're set! If you want to, just send a friend request!
Rob and I tried a new seafood restaurant by our house and wow, so good. We had canceled our beach trip to Florida (thank goodness) and the one thing I knew I was going to miss was seafood. I'm a sucker for shrimp and hushpuppies. Well, all seafood honestly. Last night we ordered delivery and ate away. It was bliss. I almost turned on the sounds of the ocean to have on in the background.
I'm still loving the $29.00 headphones I bought. I'm wearing them now and listening to an audiobook on my porch. I've tested them against rob's that were over $200 and I'm still happy with the ones I purchased. No wires, comfortable in my ears, and the sound is good!
I'm still living in these dresses from Target. They're so comfortable and everytime I wear one, I get a compliment. I consider them a summer staple.
Beauty Counter is on Sephora! It's for a limited time but for those of you who want the ease of ordering or have gift cards, here you go! Their Vitamin C serum is on my must-order list. Not all products are available.
Speaking of wearing dresses, I've been tempted to pick up these Spanx just because it's hot as hell outside and thigh chafe is a real thing. Yes, I know there are products out there, but I'm considering these also.
One of my favorite Peach & Lily products is being offered in the Allure Beauty Box. It's a full size of their Glass Skin Refining Serum and another full size product, along with sample products. I'm considering order it because it's only $15!!!
Have a great week or the best that you can! I'm using my Calm App more than ever, trying to list three things that I'm grateful for daily. Some days I need those reminders. What are you grateful for?
Shop The Post