Here we are yet again. Another Monday and this week, I'm going to be talking a lot about what I'm grateful for, what household items I think are essential right now and what I did over the weekend. I explained in my last Monday Chit-Chat post that I was trying to remain positive and I'm still really working hard at this!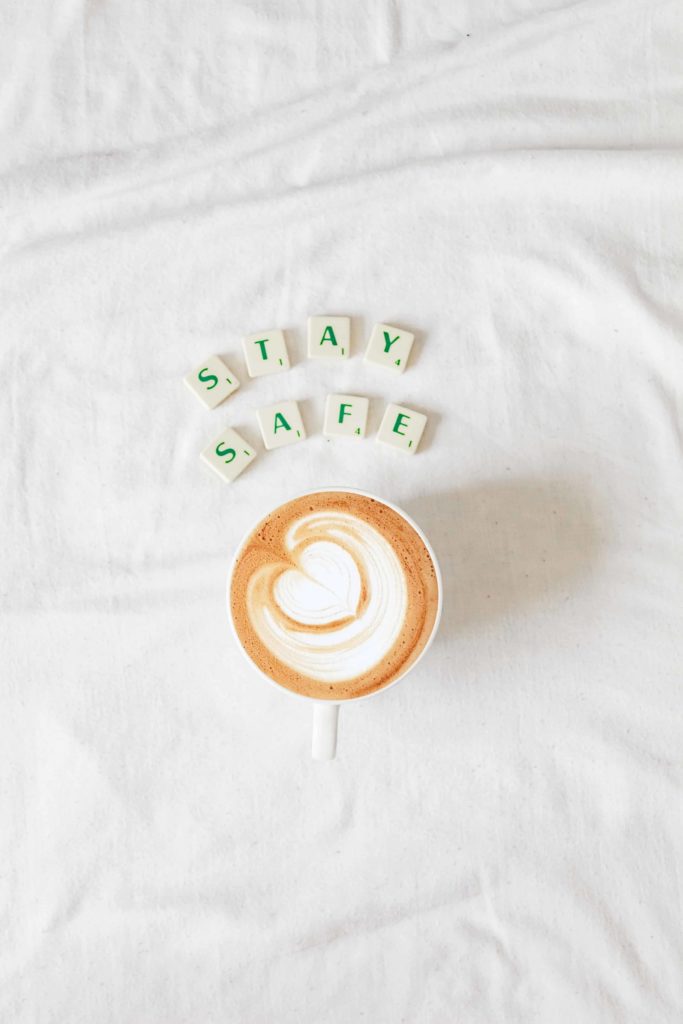 Still Staying at Home
This weekend I pretty much stayed home the entire weekend. I went into NO stores. If I needed something, it was a drive-up order only. We picked up meat from the meat market, a whole foods order (that I had to drive over 40 minutes to pick up) and some random Target drive-up orders.
I can't thank the individuals enough who are working everywhere to make sure things are stocked and ready to be purchased at the stores. The people who are working restaurants and delivering food or taking curbside orders to those who are ordering. Instancart, Doordash, Uber Eats, Grubhub, and everyone who are delivering food. Everyone who has to go to work and is making a difference in the community, we all owe these people a big thank you! If you can, tip when you're able to!
Weekend Distractions
I did drop off a package for my Niece and Nephew on their porch. It was nice to be able to see them from a distance. I just picked up (drive up order, thank you Target) some snacks and a few toys for them. Just to keep them busy and stocked up on snacks. I really do feel for parents right now. I can't imagine the stress, especially if they're also working from home on top of also being parents.
I watched Onward on Disney+ and I loved it. It definitely made me tear up. If you have kids, I should note that my SIL told me that my Nephew, who is four, was a bit scared at a part towards the end. Rob also enjoyed this one.
I'm trying to get caught up on tv, but I'm also trying to not watch it 24/7. I did subscribe to the Starz app since my Cable TV provider decided to not carry the channel anymore. I love this show so much and am just ready to start the latest season. I was WAY behind.
I saw my friend Meg share that she was sending $5.00 on Venmo to people who are working in the healthcare field. Just a small thank you to them and everything that they're doing and I loved that idea. So I asked on IG if people knew anyone directly that I could send a little thank you to. Over the weekend I sent four people $5.00 just to be able to get themselves a cup of coffee or whatever. I plan on keeping this up. #VemoItForward
My nails and feet are in desperate need of some tlc. Since I can't go to my nail salon, I'm looking at options for doing my nails at home. First of all, I have to use a foot peel because my heels are so rough right now. This is the foot peel that I have used for years. (af link) It works wonders and while your feet will shed for a bit, the results are incredible. Just be sure to wear socks for a while, ha! Also, if you're needing to remove your own gel polish or dip polish, I ordered this set from Amazon and so far it's been great.
I'm reading an advanced copy of The Heir Affair, a sequel to The Royal We. I read The Royal We probably about four or five years ago and LOVED it. The Heir Affair will be published in July. So far I'm loving the book and I'm so happy to have the characters back in my life. I'll have my review when I publish my next Reading List. Other books I'd like to mention are My Dark Vanessa, In Five Years, Open Book by Jessica Simpson, Lady in Waiting: My Life in the Shadow of the Crown. (af links)
I've cleaned out several closets and drawers in my house. I plan on continuing this chore this week. At least I'll have Spring cleaning finished soon. I've taken a lot of donations and plan on really tackling our "junk" closet next.
After searching for places I could pick up cake flour from, I finally found some! I have been wanting to make this recipe for chocolate chip cookies for the longest time. The trick is that the dough has to sit in the fridge for 32-36 hours before you bake them. The dough has been made and it's sitting in my fridge. I'll report back. I have made these dupes for the famous Levain Bakery cookies and loved them (minus the nuts because I hate nuts in cookies)
Have you watched John Krasinski's SGN episode 2? If you need a feel good moment and you love Hamilton, you MUST watch. It's my cheer up moment each week when he releases a new episode.
This week my plan is to stay home! Obviously….The pollen is still out of control here in Georgia, so that limits my time outdoors. I still have plenty of books to read, tv shows to watch and "chores" to finish. I can't complain at all. Am I going a bit stir crazy some days? Yes, but I'll survive. I've got work to do, makeup brushes to clean, laundry to finish that I keep putting off, and a LOT of board games to play.
I'm hoping to make these recipes this week:
Household Items I Am So Glad I Have Right Now
Being that I'm stuck at home right now, there are quite a few things that I'm so glad that I have on-hand right now. I won't go into each and every one of them, but I want to mention the ones that stand out in my opinion!
This week is supposed to be really bad and I don't say that to scare anyone, but please stay home if you can. If you do have to go to work, do it safely and go home. Don't go out unless you need to. My FIL said our park was super busy with people. I saw stores with parking lots full. We can do better than this. We really can. Stay home and let's get through this week together.
Shop The Post