I can't wait for Spring! Mostly because of all the amazing, pastels I've been seeing lately. It just makes me giddy with excitement because who doesn't love a gorgeous pastel??? While shopping at Target recently, I happened to come across the beauty section (imagine that! ha) and saw this gorgeous Maybelline Color Show Nail Polish, in the shade Green WIth Envy, and thought this is a dead ringer for a certain Chanel color that I tried and tried to get my hands on, but never had any luck. This is so close to the Chanel Jade Green shade, that I had to at least try it.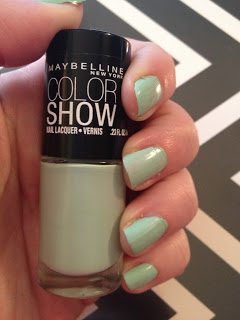 SHADE #320 GREEN WITH ENVY
The Maybelline Color Show nail line has a beautiful collection of colors. I haven't tried any of this yet and as soon as I got home, I went straight to my office to test it out! This is a gorgeous pastel mint color. It's a super popular color for Spring 2013 and I am super happy about that. It applied ok. It was a bit thick and streaky, but after I got used to it, I had no issues with it. I won't say it was my favorite brush ever, but I have used worse. This bottle cost me $4.99 normally, but I had a $1.00 off Target Coupon (still available here, just scroll till you find a Maybelline coupon) so it only cost me $3.99. Compared to what a bottle of Chanel polish would have cost me, this is a steal!!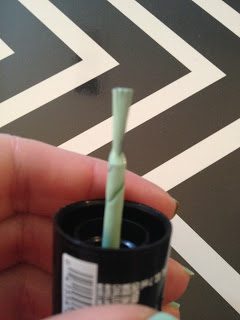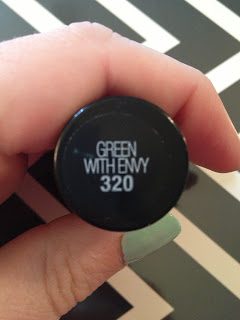 This Maybelline Color Show is available wherever your Maybelline products can be purchased.