Finally getting around to sharing my May 2023 Reading List. I didn't get quite as much reading done in May as I had hoped, BUT it was a bit of a crazy month with a lot of things happening and not enough free time. June is already much better. I finished two books and I'm pretty happy with that. I'm also heading to the beach next week, so let's hope for lots of beach days and reading books.
Did you miss my April Reading List?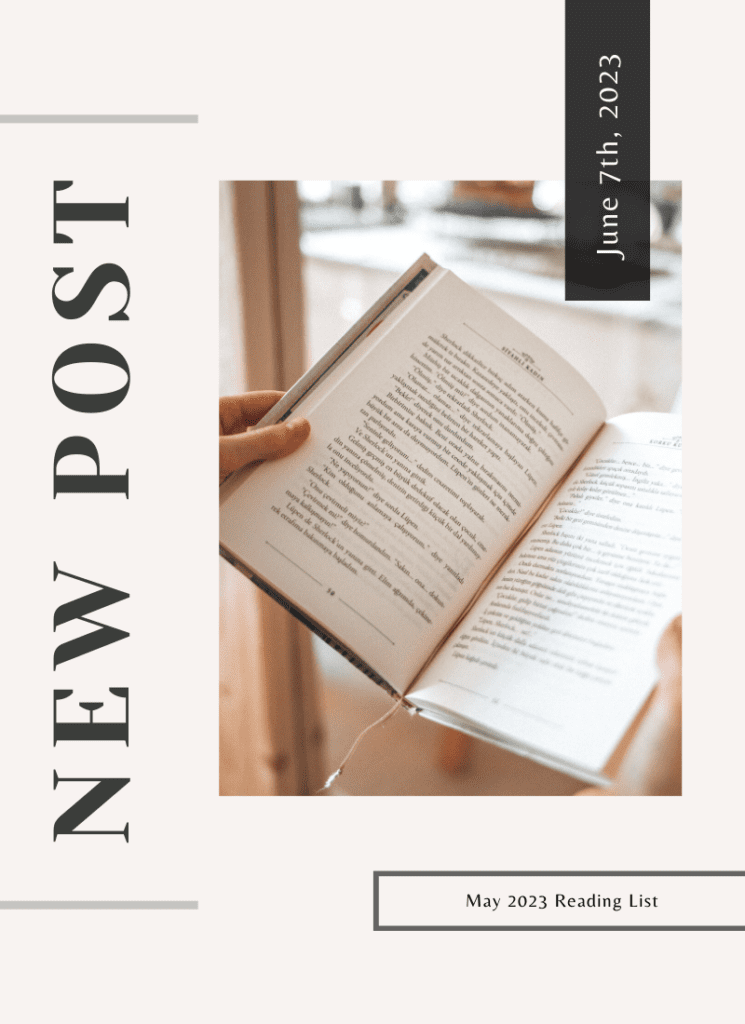 "I missed it the way you miss the sun after a long stretch of cloudy days, where you begin to forget the cloudiness, forget to miss the sun, and then one day it comes back to you so hot and clear and bright that you wonder how you ever lived without it."
This is the second book in the New Camelot series by Sierra Simone. I listened to this audiobook and finished it pretty quickly. This is a book that is not for everyone and let me explain why. There are so many trigger warnings with this book that I don't even know where to start. If open door bedroom scenes are not your thing, don't even start this. HA. This has some pretty intense sexual situations and wow. I'm no prude and even I was like "GEEZ!"
I'm going to finish reading the third book in the series sometime soon. I need a bit of a break from the intensity and seriousness of this one. Ash, Embry, and Greer are quite the throple.
"Humans mourn time, because it's the only currency that really matters in a life so short."
I finished reading the first book in this series in April. I was hooked from the first chapter. Vampires. Hunger Games vibes. Romance. Action. Marriage of convenience. Politics. World Building. I just loved the storyline that continued in this book. Raihn and Oraya's story moves forward in this book and we get a nice conclusion of their storyline. Very happy with this series so far!
A bit of spice. A lot of attitude. Romance. Friendship. Heartache. I can't wait for the next book! There is a novella that shares more of Lilith and Vales story.