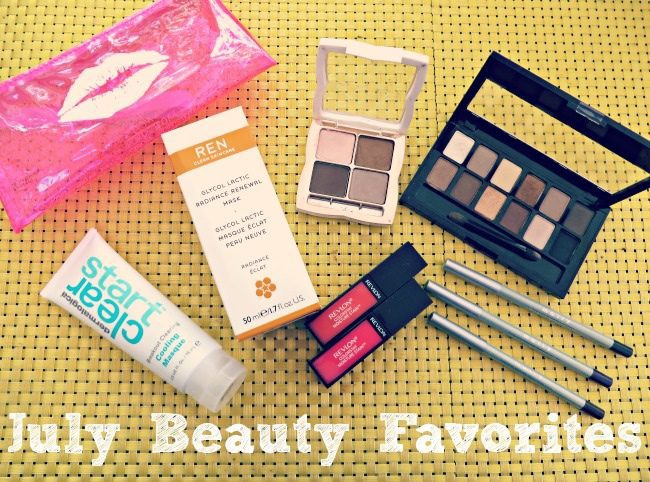 It's time again for my July Beauty Favorites!  This month I've got several makeup and skincare items!  Probably the first time in a while I don't have any hair items, but I haven't really changed anything up lately when it comes to my hair care.  So what did I pick as my Beauty Favorites?? Take a look and see!
[line]
 My July Beauty Favorites
1. Maybelline The Nudes Palette $9.99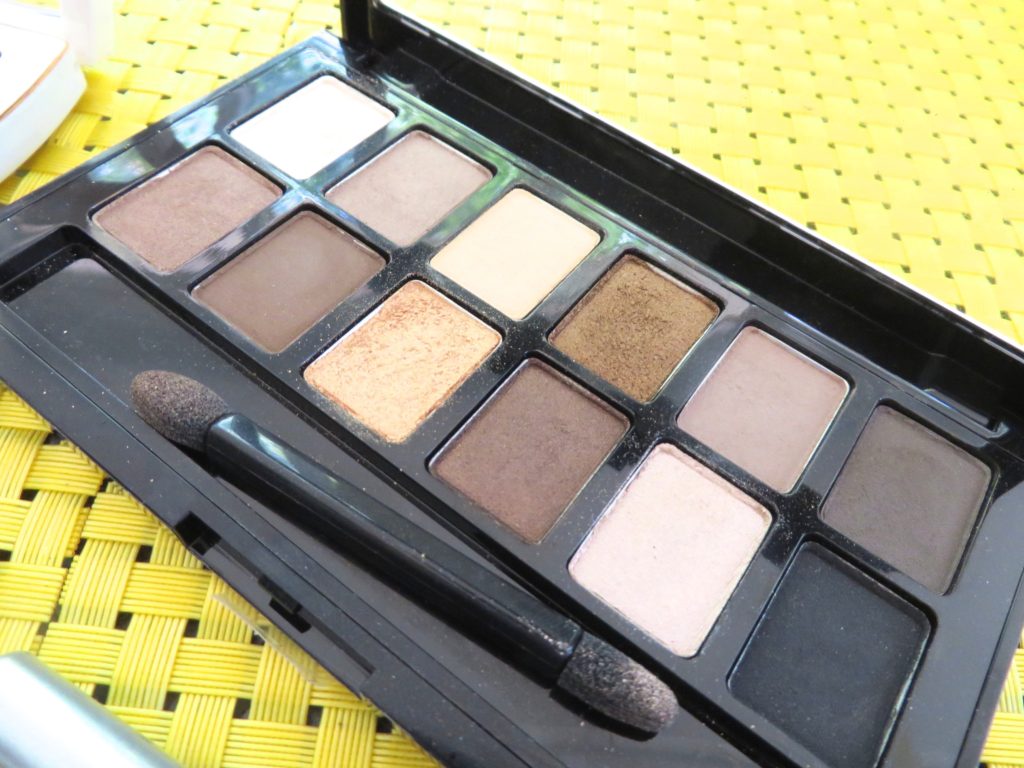 This palette has been one of my most reached for palettes lately.  It's great for so many looks and it is under $10.00.  It's nicely pigmented, some shades are better than others,  but it's great for day to night looks.  When I go on vacation in September, this is the palette I'll be reaching for!! It's small enough to travel with, but it gives you 12 different eye shadows to play with! Perfect!!
2.  Revlon Colorstay Moisture Stains $9.99
These are perfect for summertime lip looks that are no fuss, but with lots of color! I've only picked up two so far ( Cannes Crush and Rio Rush) but I am loving both of them.  They don't make my lips feel super dry, unlike most of the other stains I've tried and they are actually really, really pigmented.  I get normal wear time out of these, which is typically about 4 hours before I have to re-apply. Again, perfect makeup for anyone on a budget!
3.  Mally Evercolor Starlight Waterproof Liners $15.00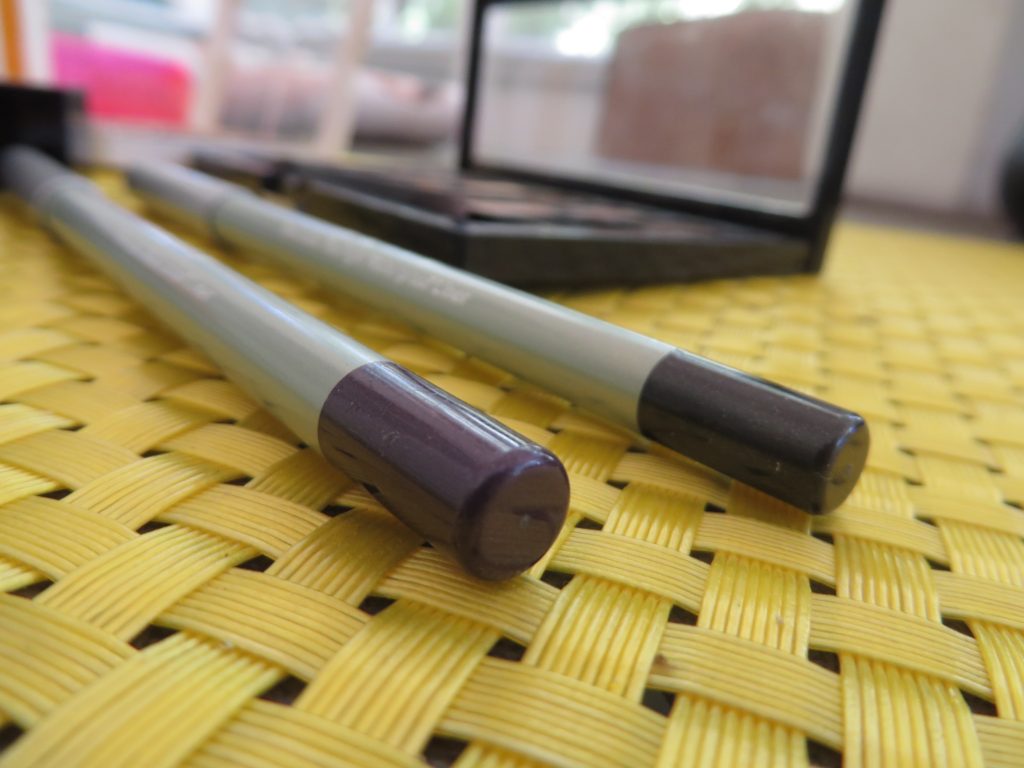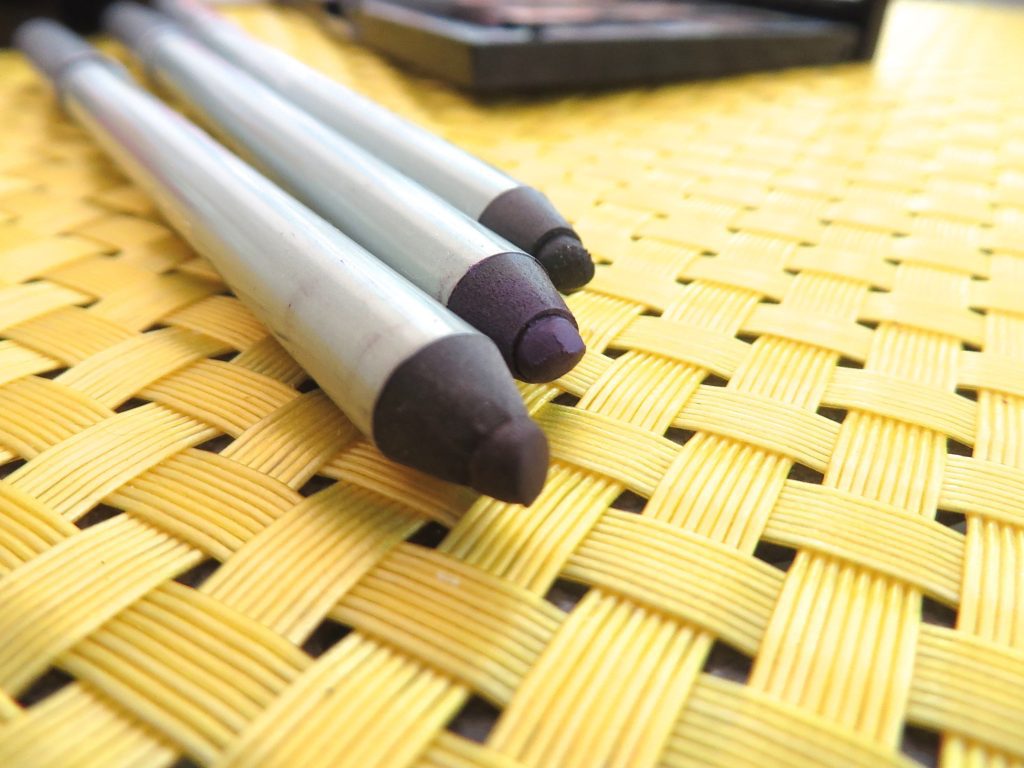 I got a huge order of Mally products from QVC and I don't know why, but I am just now starting to use them.  The Evercolor Starlight Waterproof Liners are AHHHH-MAZING! You totally just heard me sing that to you, right? Good.  They are the creamiest eyeliners I've ever used and they don't move!! Once you apply it, you've got a brief amount of time to play with it, but after a bit, it is not moving! However, I do have one slight issue with these.  If I need to do a really small, thin line-these can be a little too creamy.  So I just use a brush to apply it.  Easy and works great.  I'm pretty sure she makes an automatic sharpening pencil, I just haven't tried that.  That might give me a better application if I need a thinner line. Otherwise, these liners are fierce and fabulous-just like Mally!
4. Dermalogica Clear Start Breakout Clearing Cooling Masque $24.00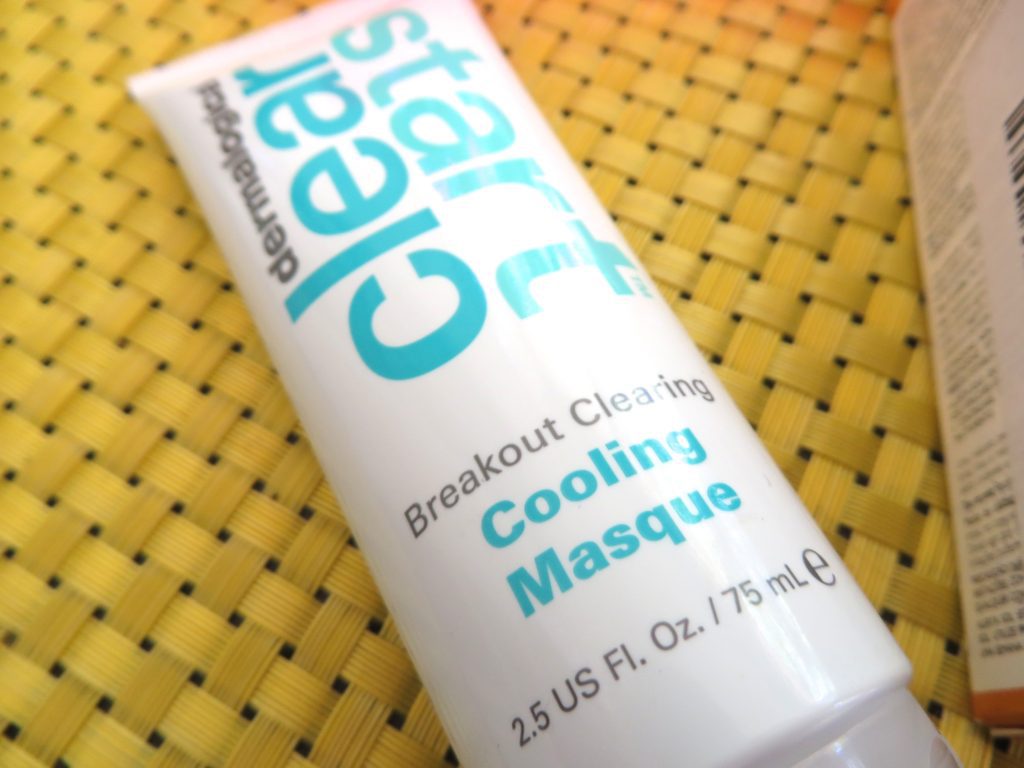 This mask has been great on my skin.  I have used it for almost 3 weeks (or more?) now and it's fantastic!  It is said to help redness, clear breakouts and also helps to cool the skin, refresh and soothe! I'll have a more detailed post on this soon, but it's for sure one of my favorites for July!
5. Flower Beauty Shadow Play Eyeshadow Quad in Foxy Browns $8.00 and up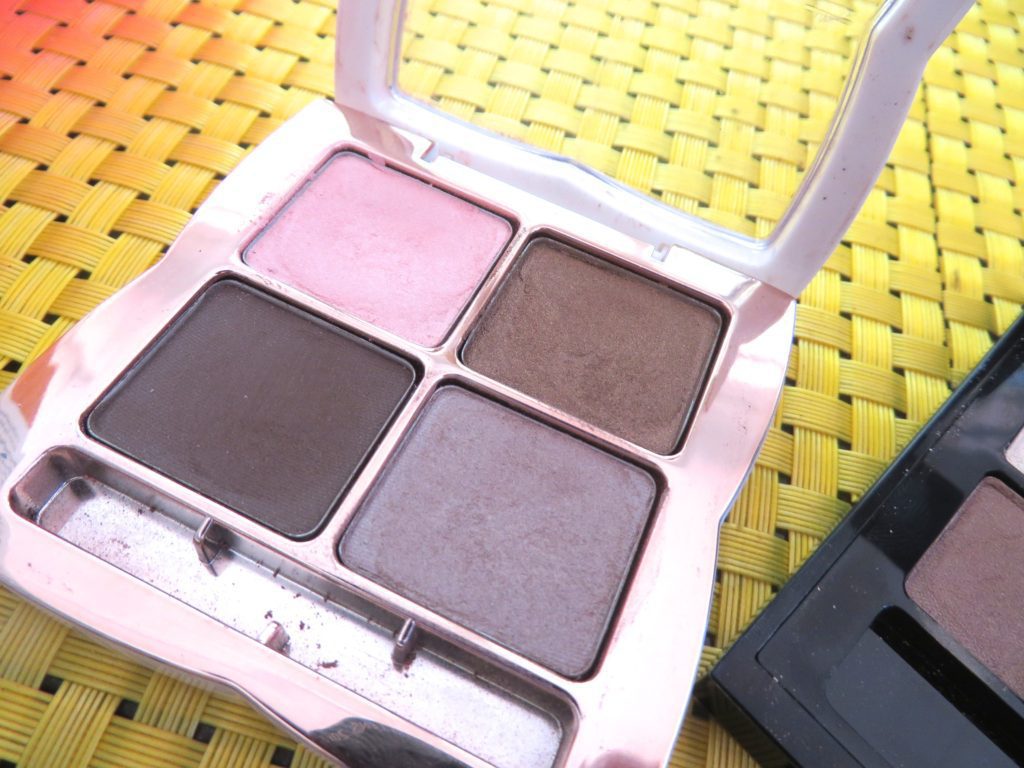 I wrote about this quad a while ago and it's still one that I reach for.  It's crazy pigmented and the eyeshadows are soft like butter.  It's really, really hard to believe that this is drugstore makeup. This just gives the most gorgeous, natural look and I would put this up against even some of my more expensive brands.  Chanel, I'm looking at you!  It's been a permanent  on my makeup desk this month, so I felt it deserved to be on my Beauty Favorites list-AGAIN! **I'm not sure if this exact palette is still available, but there are lots of other fab colors to choose from!!!
6.  REN Skincare Glycol Lactic Radiance Renewal Mask $55.00
Jamie, from Makeup, Life, Love raved about the REN Skincare Glycol Lactic Radiance Renewal Mask on a post once and when she raves about a product- I go shopping!  This has been my Sunday mask lately.  It just gives me a serious glow to the skin and my face feels so much smoother after I use it. I notice my pores seem smaller and it seems to really give me a good deep-cleanse.  This is probably not the best mask for sensitive skin, but so far I haven't had any issues with it.  However, I know several people who couldn't use it because of sensitivity. So just be careful and aware that you might need to test it out on a small area first before you slather it all over your entire face. You can purchase this product from Sephora, so it's a good thing Sephora is having extra points with purchase!!
7. Nordstrom Beauty Bag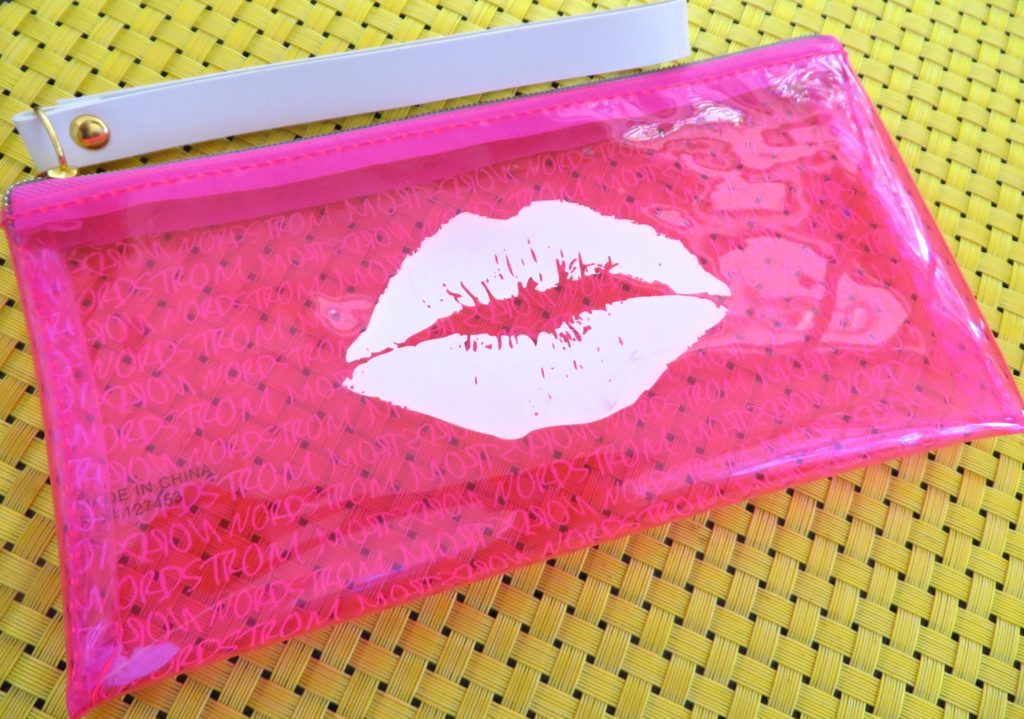 I got this at a Nordstrom Beauty Event and I love it!!  It was a gift with purchase and I've been using it all summer in my purse and my pool bag.  Always be on the look out for these types of freebies.  Sometimes they are better than others, but free is free, right?!?  I just love the pop of color and the white handle actually makes it really easy for me to take it and go if I need to.
[line]
 How do I choose my Favorites?
Those are my July Beauty Favorites.  People have asked me how I come up with my Favorites out of everything that I'm using.  My main thing I go by is if it stays out on my makeup desk and not put away in drawers-Then I'm loving it.  For skincare, if it stays out on my vanity area-I'm loving it.  That's how I pick my Beauty Favorites each month.  I also keep a list going to remind myself of products that I really loved and also ones that I didn't like at all.  That's my secret! Ha.
Did you guys try any products that you really loved this month? It could even be something non-beauty related! I'm always looking for something new to try!  Comment below!
Post contains affiliate links.  All thoughts and opinions are my own.  Some products mentioned might have been provided to Simply Stine.  All thoughts and opinions are my own.