I'm a bit behind in sharing my July 2020 Reading List. Some months I read and read and read. Other months, life happens and I don't get to read as much as I want to. However, I still finished books that need to be discussed!
One thing I do want to mention is that if you follow me on Instagram, did you know that I created a seperate account for the books that I'm reading? I hope you'll follow along and we can have more discussions on the books that I read and just talk books!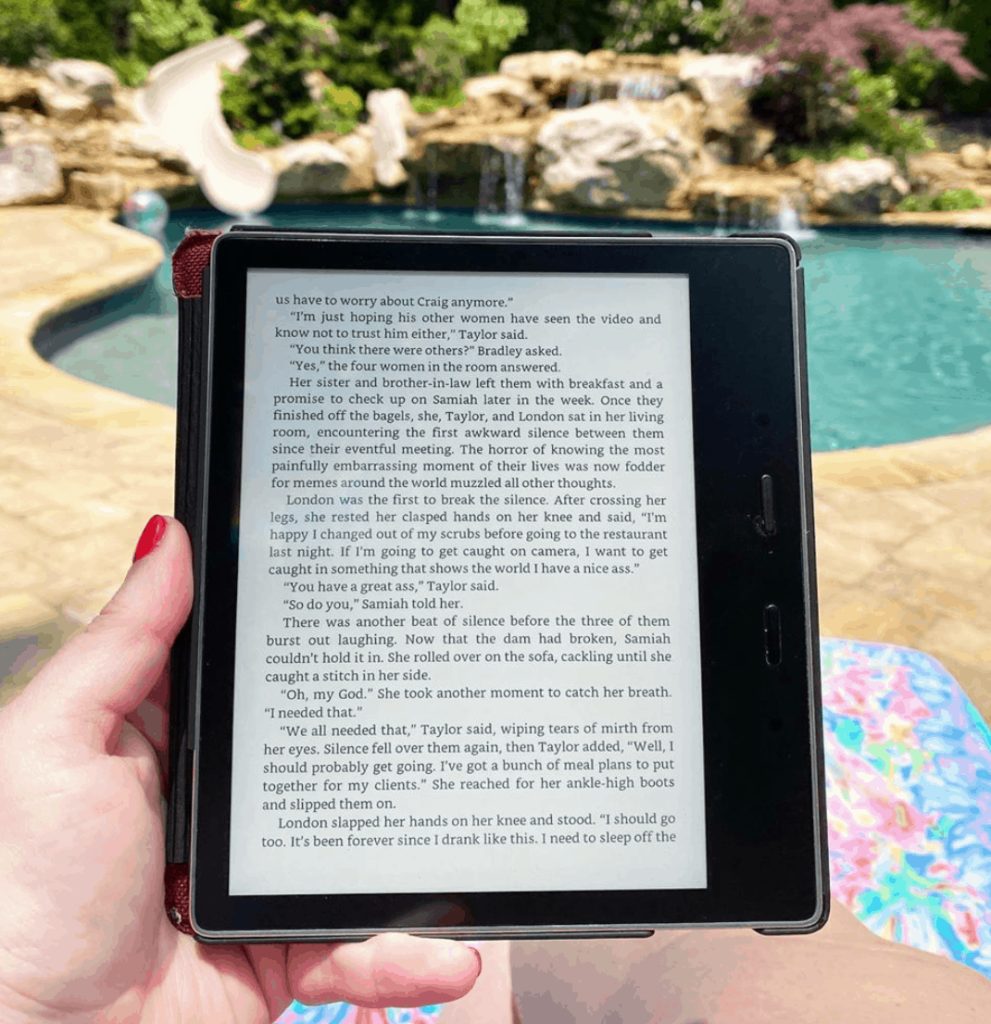 Another thing, I have been taking full advantage of my Kindle Unlimited Subscription. I wasn't sure I'd actually use this, but I find myself reading so many books that if offers and I really enjoy this subscription. With Kindle Unlimited you get access to:
All the books that they offer you can read for free
Current Magazines
Audiobooks
I have been pleasantly surprised with the books that are available with the subscription, but please know that brand-new releases (for the most part) won't be available. However, there are so many great reads that you're able to enjoy. I just really enjoy it and find that the money is well worth it to me. Just wanted to share that….
July 2020 Reading List
This book was one of my July Simply Stine Book Club picks and I'm so glad that I read it. The one thing I'll say that is this is a very, very hyped book and I've read a lot of people saying that it didn't live up to that hype in their opinion. For me, I enjoyed it! I think that there's a lot to learn when reading this book and it kept my attention the entire time I was reading it. In fact, I felt that I wanted to keep reading each time I sat down and opened the book.
There's a lot to unpack in this book. It's main theme is surrounding race and the role it plays on our lives, but there's so much more to it than that. It's about sisters and the bond that they have. It's about trying to pretend to be someone that you aren't. It's about hating where you grew up and your circumstances. It's about relationships and love.
This book covers a lot of topics, but for me, sometimes it felt that because there were so many topics being covered that we missed some of the storyline. I needed more details and felt some lacked understanding. However, this is a fantastic book and I'm glad that I took the time to read it.
The Synopsis:
"The Vignes twin sisters will always be identical. But after growing up together in a small, southern black community and running away at age sixteen, it's not just the shape of their daily lives that is different as adults, it's everything: their families, their communities, their racial identities. Many years later, one sister lives with her black daughter in the same southern town she once tried to escape. The other secretly passes for white, and her white husband knows nothing of her past. Still, even separated by so many miles and just as many lies, the fates of the twins remain intertwined. What will happen to the next generation, when their own daughters' storylines intersect?
Weaving together multiple strands and generations of this family, from the Deep South to California, from the 1950s to the 1990s, Brit Bennett produces a story that is at once a riveting, emotional family story and a brilliant exploration of the American history of passing. Looking well beyond issues of race, The Vanishing Half considers the lasting influence of the past as it shapes a person's decisions, desires, and expectations, and explores some of the multiple reasons and realms in which people sometimes feel pulled to live as something other than their origins."
Worth Mentioning:
I find it interesting how within each race there is discrimination
It's still crazy to me to read about segregation. Different elevators for "colored people", different doors, restaurants, parts of town,etc.
How sometimes running away from your problems isn't a solution that will help you in the long run
You don't have to settle
This story is about finding your identity
My Rating: 4.5/5 Stars
I was a big fan of the book, The Whisper Man that Alex North. It was the perfect book to read last October because it was spooky and a bit creepy. I've said it a hundred times, but I'm not the biggest thriller reader. I'm trying to branch out more and I thought that since I loved his last book so much, that I should give The Shadows a try! This was also a July Simply Stine Book Club pick!
Synopsis:
"You knew a teenager like Charlie Crabtree. A dark imagination, a sinister smile–always on the outside of the group. Some part of you suspected he might be capable of doing something awful. Twenty-five years ago, Crabtree did just that, committing a murder so shocking that it's attracted that strange kind of infamy that only exists on the darkest corners of the internet–and inspired more than one copycat.
Paul Adams remembers the case all too well: Crabtree–and his victim–were Paul's friends. Paul has slowly put his life back together. But now his mother, old and suffering from dementia, has taken a turn for the worse. Though every inch of him resists, it is time to come home.
It's not long before things start to go wrong. Paul learns that Detective Amanda Beck is investigating another copycat that has struck in the nearby town of Featherbank. His mother is distressed, insistent that there's something in the house. And someone is following him. Which reminds him of the most unsettling thing about that awful day twenty-five years ago.
It wasn't just the murder.
It was the fact that afterward, Charlie Crabtree was never seen again…"
Worth Mentioning:
Alex North def has the creepy vibe perfected
My Rating:
This book falls under the category new adult romance if you're curious. I think I saw an Instagram Ad for this book and decided since it was free to read on my Kindle Unlimited Subscription that I'd give it a shot.
Reece is the "big man on campus" being he's one of the star players on the football team who's trying to go pro. He's got lots of friends and is not hurting for dates to say the least.
Seph is that good girl who's accomplished everything she's set for herself. She's a rule follower and has uber controlling parents to say the least. She's never let her guard down and just had fun.
This is a romance between two very unlikely people which sometimes is honestly the best. It's funny and a very easy read.
Worth Mentioning:
Persephone (SEPH) is quite the character
I felt this was rather corny in the beginning, but the more I read the more I enjoyed the storyline
This book talks about sticking up for yourself and what you believe in
DO NOT post an add about finding someone to lose your virginity to (OMG)
Reese is cocky in the best way possible
This was another book that I saw advertised and decided to read since it was a part of my Kindle Unlimited Subscription. I didn't realize this was book two of the Inked Love series. You can read them out of order, it's just small plots might be spoiled. This book was Holden's story.
This is a book about young love. Holden and Daisy are once again, such an unlikely couple. Holden is the "bad boy" who likes to party and have plenty of women at his disposal. Daisy is a high school graduate who's going to be attending Berkeley. You know where it goes from there.
This book might seem like just the rest of them, but I loved how they talked about mental illness and other issues. Holden and Daisy both taught each other something that helped them grow as an individual. There story was fun and worth reading.
Synopsis:
"Dear Holden, I'm not going to college a virgin. I want to learn everything and I want you to teach me.
I have to ask: will you be my first?
Yes, there are risks. I'm your best friend's kid sister. As off limits as it gets.
But forbidden fruit is always the sweetest.
And I'll do anything for a taste.
-Daisy"
Worth Mentioning:
This book deals with mental issues and eating disorders
Sometimes it takes someone to show us what we never see in ourselves
I can't read about Tattooed guys and swoon because it makes me think of my brother and that's disgusting.
I'm ready for a beach vacation
My Rating: 3.5/5
I received an ARC of this book compliments of Netgalley!
I have to admit that I would have never heard about this book if it wasn't for Molly. She had posted about this series on her Instagram stories and I remember it catching my eye.
Oh Coffee Girl, how thankful I am that I read you! This was a fun book to read and I have loved this series so much. Kiki and Tatum were the cutest couple and I love how music played a part of this story. This story has a dash of celebrity, a bit of fashion, and a lot of country music. It also has some fantastic friendships and a lot of laugh out loud moments.
Synopsis:
"Mackenzie "Kiki" Forbes finds herself in a pickle.

Either become her snarky sister's nanny, or move halfway across the country to work as assistant-to-the-stylist of a country music star. Neither job sounds ideal, although bedazzling cowboy boots may be a hell of a lot more interesting than ironing her brother-in-law's underwear. But life on the road as the errand coffee girl for a sold-out tour leaves much to be desired. That is, until Kiki meets her sinfully sexy new boss's boss…

Tatum Reed's career is flying high. He's up for country music's Entertainer of the Year and he's headed out on a nationwide sold-out tour. So why does he feel like it's all about to implode? His superstar ex-girlfriend seems determined to make his life difficult, his opening act is a handful, and the new girl on his tour, the feisty brunette, is quickly getting under his skin. In this crazy world of show business Tatum needs to learn who he can trust, but that doesn't come easily, because the one person who holds all the cards may just throw them down and walk away.

Life in the public eye is never all it's cracked up to be, which has both Kiki and Tatum questioning what they're really doing with their careers, and their hearts."
Worth Mentioning:
I loved that songs were shared in this story line and immediately played them before I read the rest of the chapter when they were discussed.
I don't think I'd ever want to be a celebrity
What you see online isn't always true
Things happen in our lives for a reason
Family sucks sometimes (I HATED her sister)
My Rating: 4/5 Stars
I received an ARC of this book! Thanks Netgalley!
This is book two of the Coffee Girl Series. In this story we follow Sarah and Lex. Sarah is the makeup artist we met in the first book, Coffee Girl. Lex is a part of the band with Tatum. He also happens to be Irish and I think I might have fallen in love with him, ha!
Sarah has basically been in love with Lex for quite a while, but she's never made a move. Lex is known as a serial dater and isn't really one known to commit. I mean, can you blame her for not making a move? They do have in an insane amount of chemistry between them….
This book was so good. I laughed, I was swooned a bit myself when Lex was speaking Irish to her…omg. This book is a roller coaster of emotions basically. You'll laugh. You might find yourself tearing up. It's an easy read.
Synopsis:
"Sarah Bowen's life is nothing like she thought it'd be ten years ago. She runs a successful lifestyle boutique with her two best friends, she's the makeup artist to one of country's hottest bands, and she's in love with a womanizing heartthrob who doesn't give her the time of day. After years of pining after Lex Ryan, she decides it's finally her turn, even if it might ruin everything she's worked for…

Lex Ryan is the sexy Irish lead guitarist for the hottest country band in the States. He's known as a serial dater, a commitment-phobe, a player who prefers one-night stands. His wild heart has zero plans of settling down—not even with the band's makeup artist, Sarah Bowen. He's vowed to keep his heart from falling for her. Until the band travels to Ireland where his past suddenly crashes into his present.

They say wild hearts can't be tamed. They never said they can't be broken."
Worth Mentioning:
You'll still get your fill of Tatum and Kiki
TJ is hysterical!!!!
I've realized I love a good Irish man
I liked Sarah, but at times I wanted to scream at her and Lex as well
My Rating: 3.5-4/5
Well, I shared this book on my IG stories and you guys went nuts over the cover model. I mean, I don't blame you and you can follow on IG if that's your thing.
At first when I started this book I once again thought, "ok this is pretty corny" but the longer I read it, the more I realized that I had NEVER read anything like this. I do not want to spoil anything for you because I think that this is a romance that I've never read before. EVER! It's emotional, it's intense, it's heartbreaking, and it's also frustrating.
Nathan and Eliza are the best of friends and both work in the medical field. They met on their first day at the hospital. He's a Dr now and she's a nurse. They've been friends for ten years and parts of their friendship I honestly found odd. You'll understand when you read the book, I don't want to spoil anything.
Nathan is such a beautiful human being. His experience really taught me a lot and I felt that I'm pretty open and understanding. I felt this was such a modern romance and the author wrote about it beautifully. We all could learn from this.
I cried so hard at the last parts of the book. Like sitting on my couch sobbing. I think this book shows how hard it can be for some people who try so hard and people will always think badly about them no matter how genuine they are.
Synopsis:
"We met ten years ago, when we started at the same company on the same day.

Both new in town and with nobody else to rely on, we quickly became friends.
And while Nathan went on to rule San Francisco, I'm still doing the same job with the same people.

We finish each other's sentences, we spend Christmas together and he sleeps at my house more than his.

He's beautiful…. beyond belief.

In another life, he's probably my soul mate.
However, lately things have changed. He's started looking at me differently.
His eyes drop to my lips as I speak.
His hugs are tighter…. longer.
Our fights are more passionate, his jealousy insane.
I know it's all in my head….it has to be.
They say to never love someone who treats you like you're ordinary.
I don't. To him I'm a queen.
But our story is complicated.
And as much as I love Nathan Mercer with all of my heart. . .
He's the one man I can never have."
Worth Mentioning:
Lots of steam! Like fog up the windows steam! It's HOT
I felt like I was given a glimpse into someone's thoughts and struggles who I might not normally understand
I wanted to scream at both of these characters numerous times
Her boss was creepy af, I'm sorry but he was
My Rating: 4/5 because of how much this taught me about something I know nothing about!
Simply Stine August Book Club Picks
I know it's August 7th and well, I'm behind in sharing these. Forgive me, 2020 has been an unusual year. I think I've got two excellent reads for us though! Meet your August 2020 Book Club Picks!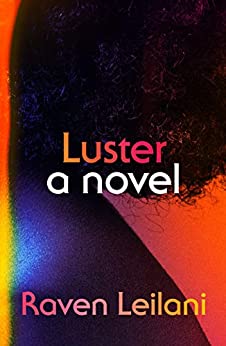 This has been a book that several people I follow on IG have raved about, but I haven't seen it hyped up too much yet. So I did a little investigating and read a sample of it and I'm intrigued. I feel like this could be a messy read, but in a good way. I got this as an add-on to my BOTM, but it's also available on Amazon or your Independent book store I'm sure. Also, why not try the audiobook?
Synopsis:
"Edie is stumbling her way through her twenties—sharing a subpar apartment in Bushwick, clocking in and out of her admin job, making a series of inappropriate sexual choices. She is also haltingly, fitfully giving heat and air to the art that simmers inside her. And then she meets Eric, a digital archivist with a family in New Jersey, including an autopsist wife who has agreed to an open marriage—with rules.
As if navigating the constantly shifting landscapes of contemporary sexual manners and racial politics weren't hard enough, Edie finds herself unemployed and invited into Eric's home—though not by Eric. She becomes a hesitant ally to his wife and a de facto role model to his adopted daughter. Edie may be the only Black woman young Akila knows.
Irresistibly unruly and strikingly beautiful, razor-sharp and slyly comic, sexually charged and utterly absorbing, Raven Leilani's Luster is a portrait of a young woman trying to make sense of her life—her hunger, her anger—in a tumultuous era. It is also a haunting, aching description of how hard it is to believe in your own talent, and the unexpected influences that bring us into ourselves along the way."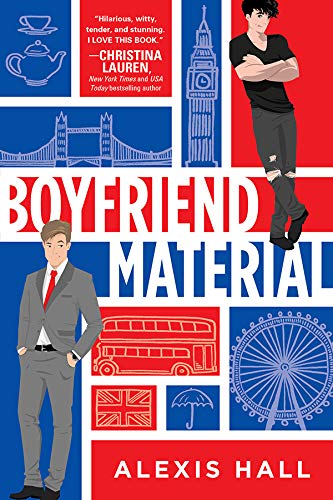 I actually received an arc of this from Libro.fm and started listening to it. I really enjoyed what I had listened to so I decided to make this a book for August! So far, I really enjoy the narration!
Synopsis:
"Luc O'Donnell is tangentially—and reluctantly—famous. His rock star parents split when he was young, and the father he's never met spent the next twenty years cruising in and out of rehab. Now that his dad's making a comeback, Luc's back in the public eye, and one compromising photo is enough to ruin everything.
To clean up his image, Luc has to find a nice, normal relationship…and Oliver Blackwood is as nice and normal as they come. He's a barrister, an ethical vegetarian, and he's never inspired a moment of scandal in his life. In other words: perfect boyfriend material. Unfortunately apart from being gay, single, and really, really in need of a date for a big event, Luc and Oliver have nothing in common. So they strike a deal to be publicity-friendly (fake) boyfriends until the dust has settled. Then they can go their separate ways and pretend it never happened.
But the thing about fake-dating is that it can feel a lot like real-dating. And that's when you get used to someone. Start falling for them. Don't ever want to let them go."
What did you read in July?
Shop The Post