We just finished the first month in 2022 so it's time for my January 2022 Reading List. I finished seven books this month. I finally feel like I got back into my reading habit and it felt so good. Two of the books I read were health related, so I was extra proud that they weren't all romance related, ha.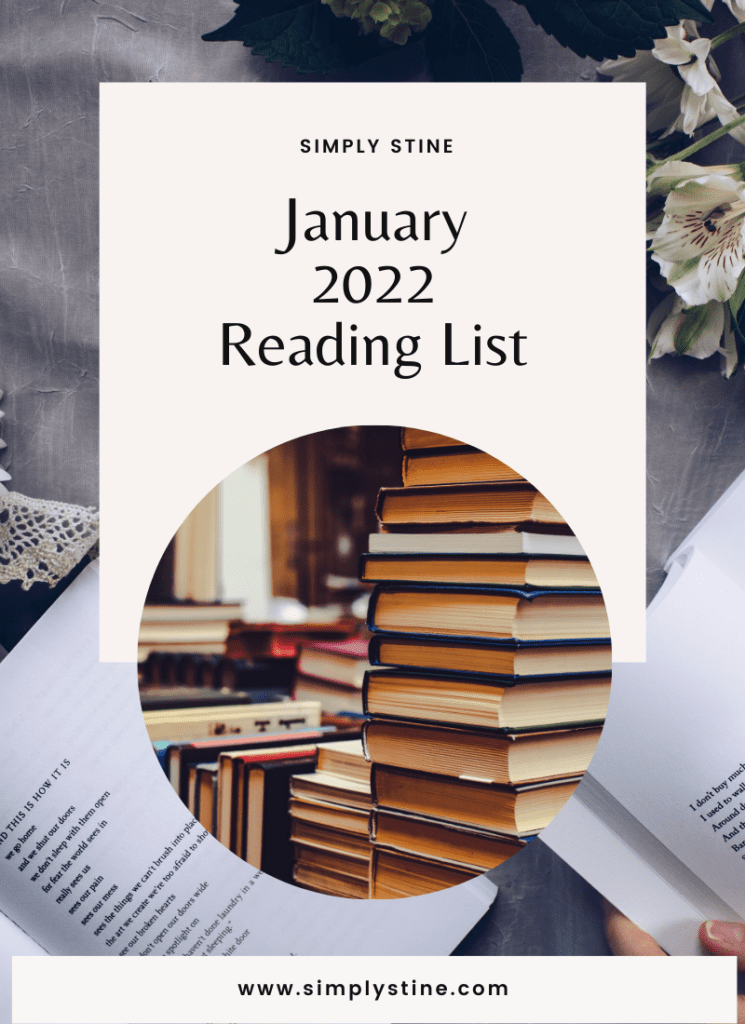 For February, I'm hoping to finally finish Crescent City (House of Earth and Blood) by Sarah J. Maas. I know that the second book in the series, House of Sky and Breath, is releasing in February, so I want to work hard on finishing the first one so I can start the second book before spoilers are released. It's a BIG book, but I can do it.
I've also started CoHo's newest release, Reminders of Him. I'm prepared for this to rip my heart out, as all of her books do. So I'll report back on it, but so far it's grabbed my attention right away. A lot of people ask me what Colleen Hoover book to read first if they never have and my choices would be It Ends With Us and All Your Perfects. Check trigger warnings for sure.
I'm also listening to an audiobook compliments of Libro.fm and called The Arc.
Here's my January 2022 Reading List!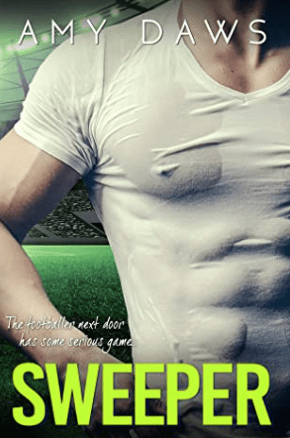 Zander Williams is the hot new American determined to take European football by storm. His head is so big, it barely fits under his backwards hat. And when he's recruited to one of the biggest up and coming clubs in London, he's certain to make his name known.
Managing the building where they live is only one of Daphne's many jobs. It's why she has zero patience for the obnoxious American on the other side of the wall who makes the most ungodly noises and likes to answer his door in nothing but a pink tea towel.
Tensions build and after one steamy hallway kiss, neighbor wars quickly shifts into neighbors-with-benefits and that's a battle they both intend to win.
But Daphney doesn't know the real reason Zander is in London and now she's stuck in the middle of a game she didn't even know she was playing.
MY THOUGHTS:
I read this book because I finished Blindsided and wanted to continue on in the series. I'm not sure of the exact order of these books, but if you're into sports romance, this is a pretty good author. Fairly predictable, but a good Kindle Unlimited read for sure!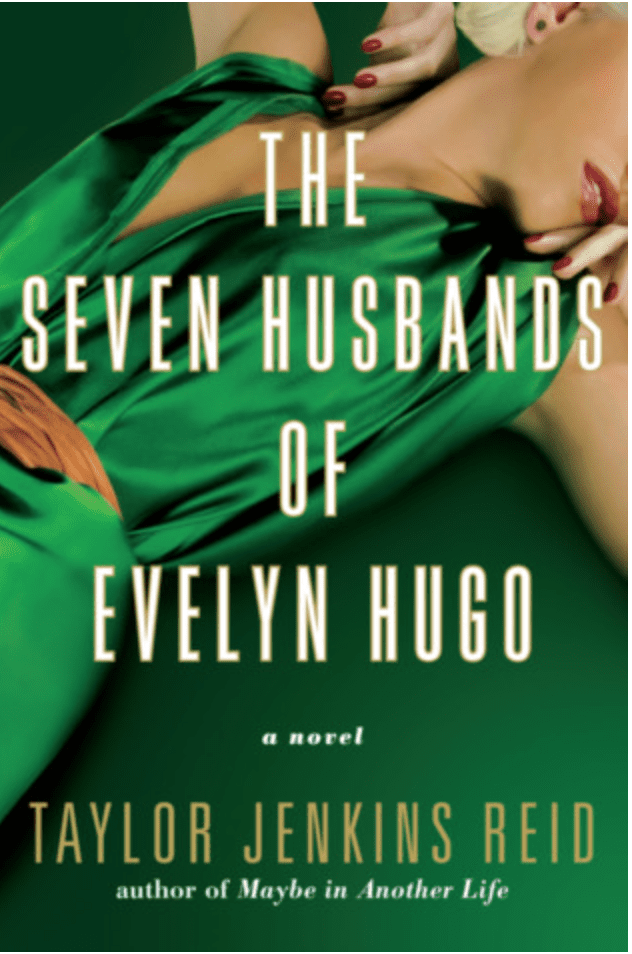 Aging and reclusive Hollywood movie icon Evelyn Hugo is finally ready to tell the truth about her glamorous and scandalous life. But when she chooses unknown magazine reporter Monique Grant for the job, no one is more astounded than Monique herself. Why her? Why now?
Monique is not exactly on top of the world. Her husband has left her, and her professional life is going nowhere. Regardless of why Evelyn has selected her to write her biography, Monique is determined to use this opportunity to jump start her career.
Summoned to Evelyn's luxurious apartment, Monique listens in fascination as the actress tells her story. From making her way to Los Angeles in the 1950s to her decision to leave show business in the '80s, and, of course, the seven husbands along the way, Evelyn unspools a tale of ruthless ambition, unexpected friendship, and a great forbidden love. Monique begins to feel a very real connection to the legendary star, but as Evelyn's story near its conclusion, it becomes clear that her life intersects with Monique's own in tragic and irreversible ways.
My Thoughts:
This book is so popular on TikTok and Bookstagram and honestly, I get it. This was such a great story and I kind of went into it blindly and feel that's the best way to go. Evelyn Hugo gave me Elizabeth Taylor vibes and her story was both so amazing, but also so sad. I think this is Taylor Jenkins Reid best work. I believe this is either in works to be a movie or a tv series which will be FANTASTIC!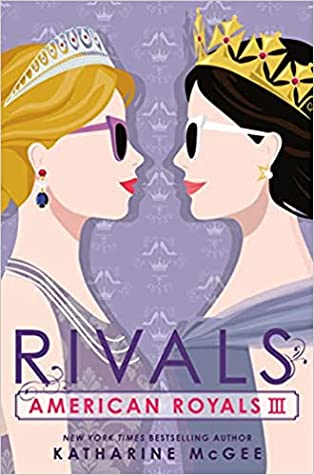 Beatrice is queen, and for the American royal family, everything is about to change.
Relationships will be tested.
Princess Samantha is in love with Lord Marshall Davis—but the more serious they get, the more complicated things become. Is Sam destined to repeat her string of broken relationships…and this time will the broken heart be her own?
Strangers will become friends.
Beatrice is representing America at the greatest convocation of kings and queens in the world. When she meets a glamorous foreign princess, she gets drawn into the inner circle…but at what cost?
And rivals will become allies.
Nina and Daphne have spent years competing for Prince Jefferson. Now they have something in common: they both want to take down manipulative Lady Gabriella Madison. Can these enemies join forces, or will old rivalries stand in the way?
My Thoughts:
This is the third book in the American Royals series. I've read the previous two and originally, the series was going to end at book number 2. I HATED THAT. The last book, Majesty was a great book, but if it was going to be the end of the series, I didn't like how things wrapped up. LUCKY FOR US, we've got book number three releasing May 2022. I was lucky enough to receive an advanced copy and read it!
This book cover and title confused me. I won't give any spoilers away as the book isn't out yet, BUT I felt like it was going to put sister against sister just based on the title and the cover? No. So if that worried you, don't worry!
This wasn't my absolute favorite book of the series, but still a good read. It answered some questions I had from Majesty (book two) and I'm really, really excited for book four! Worth a read for sure!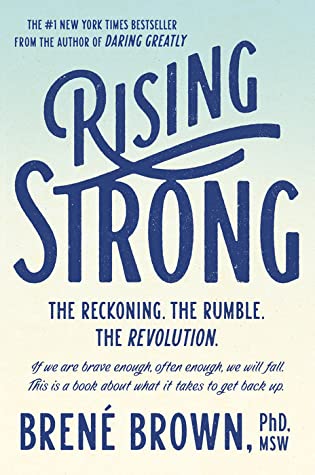 Social scientist Brené Brown has ignited a global conversation on courage, vulnerability, shame, and worthiness. Her pioneering work uncovered a profound truth: Vulnerability—the willingness to show up and be seen with no guarantee of outcome—is the only path to more love, belonging, creativity, and joy. But living a brave life is not always easy: We are, inevitably, going to stumble and fall.
It is the rise from falling that Brown takes as her subject in Rising Strong. As a grounded theory researcher, Brown has listened as a range of people—from leaders in Fortune 500 companies and the military to artists, couples in long-term relationships, teachers, and parents—shared their stories of being brave, falling, and getting back up. She asked herself, What do these people with strong and loving relationships, leaders nurturing creativity, artists pushing innovation, and clergy walking with people through faith and mystery have in common? The answer was clear: They recognize the power of emotion and they're not afraid to lean in to discomfort.
Walking into our stories of hurt can feel dangerous. But the process of regaining our footing in the midst of struggle is where our courage is tested and our values are forged. Our stories of struggle can be big ones, like the loss of a job or the end of a relationship, or smaller ones, like a conflict with a friend or colleague. Regardless of magnitude or circumstance, the rising strong process is the same: We reckon with our emotions and get curious about what we're feeling; we rumble with our stories until we get to a place of truth; and we live this process, every day, until it becomes a practice and creates nothing short of a revolution in our lives. Rising strong after a fall is how we cultivate wholeheartedness. It's the process, Brown writes, that teaches us the most about who we are.
My Thoughts:
I listened to this audiobook and really enjoyed it. I've always enjoyed what advice and information Brené Brown has to offer. Overall, I really suggest this book to those of you who are looking for some guidance in life. Relationships, issues dealing with emotions. It's a powerful book.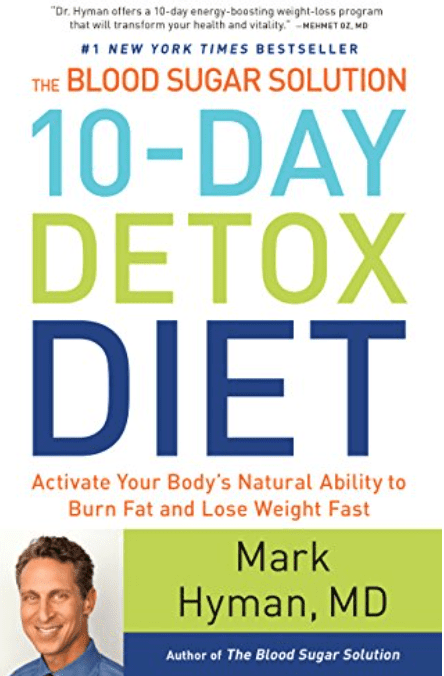 The key to losing weight and keeping it off is maintaining low insulin levels. Based on Dr. Hyman's groundbreaking Blood Sugar Solution program, The Blood Sugar Solution 10-Day Detox Diet presents strategies for reducing insulin levels and producing fast and sustained weight loss.
Dr. Hyman explains how to: activate your natural ability to burn fat — especially belly fat; reduce inflammation; reprogram your metabolism; shut off your fat-storing genes; de-bug your digestive system; create effortless appetite control; and soothe the stress to shed the pounds.
With practical tools designed to achieve optimum wellness, including meal plans, recipes, and shopping lists, as well as step-by-step, easy-to-follow advice on green living, supplements, medication, exercise, and more, The Blood Sugar Solution 10-Day Detox Diet is the fastest way to lose weight, prevent disease, and feel your best
My Thoughts:
I had read about this book from a couple of people posting about it on Instagram. I wasn't going into this thinking that I wanted to give up all sugar, but I knew I could do a better job of "detoxing" from all the sweets and extras that were consumed around the holidays. This book gives great information on how the body deals with sugar and sugar substitutes. I highly recommend a read. I've even tried a couple of the smoothies and recipes and they're pretty simple and had good flavor.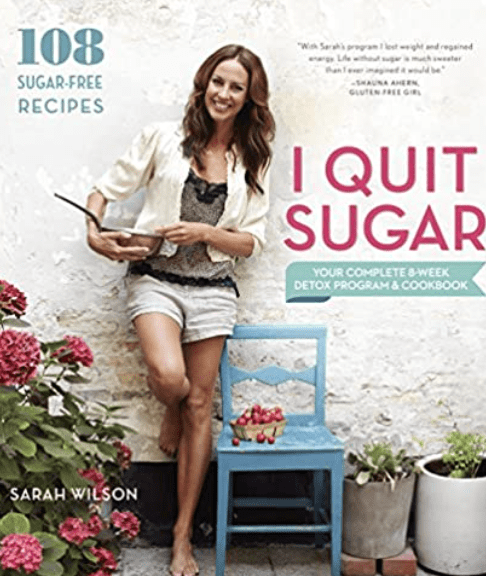 Sarah Wilson thought of herself as a relatively healthy eater. She didn't realize how much sugar was hidden in her diet, or how much it was affecting her well-being. When she learned that her sugar consumption could be the source of a lifetime of mood swings, fluctuating weight, sleep problems, and thyroid disease, she knew she had to make a change.
What started as an experiment to eliminate sugar—both the obvious and the hidden kinds—soon became a way of life, and now Sarah shows you how you can quit sugar too:
• Follow a flexible and very doable 8-week plan.
• Overcome cravings.
• Make food you're excited to eat with these 108 recipes for detox meals, savory snacks, and sweet treats from Sarah Wilson and contributors including Gwyneth Paltrow, Curtis Stone, Dr. Robert Lustig (The Fat Chance Cookbook), Sarma Melngailis (Raw Food/Real World), Joe "the Juicer" Cross, and Angela Liddon (Oh She Glows).
I Quit Sugar makes it easy to kick the habit for good, lose weight, and feel better than ever before. When you are nourished with delicious meals and treats, you won't miss the sugar for an instant.
My Thoughts:
This book was not for me. I don't think I could follow the advice that this book offers and consider myself healthy. This might work for some, but not me. I'm not the type that can go brush my teeth to avoid sugar cravings. Yeah, that was mentioned.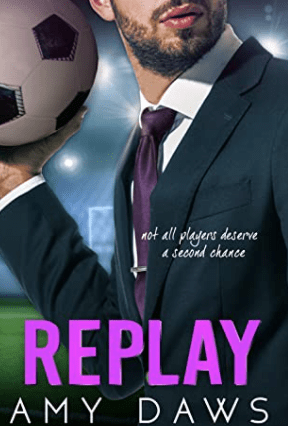 Not all players deserve a second chance… no matter how hot their first chance was.
Football club lawyer, Santino Rossi is known in the locker room as the two-month chump. For years he's been on a mission to find someone he can share his basil plant with and cure him of his former playboy ways.
Tilly Logan is a fiery, Scottish lass who didn't bat an eye five years ago when a smoldering Italian pulled her into a nightclub bathroom. He was dark, dangerous, and exactly the good time Tilly was looking for—even if he worked for her overprotective brother's team.
But a lot has changed and when Tilly returns to London five years later only to find herself trapped in an elevator with the smoldering Italian, it isn't a happy reunion. Especially because her brother blames Santino for her high tailing it back to Scotland in the first place.
Tilly doesn't want a replay of past mistakes and reconnecting with Santino is playing with fire.
But if they keep their relationship a secret, it could be worth the burn.
My Thoughts:
If you want to read this, I think you need to read Blindsided first as some of the characters you won't be familiar with. I actually believe this is slightly based off the Harris Brothers series?!? Anyways, a good story, BUT you definitely do need to read Blindsided before this one.
That's it for my January 2022 Reading List! I'll be back for my recap of all of my February reading soon! Did you read anything good this month? Let me know below!
Shop The Post