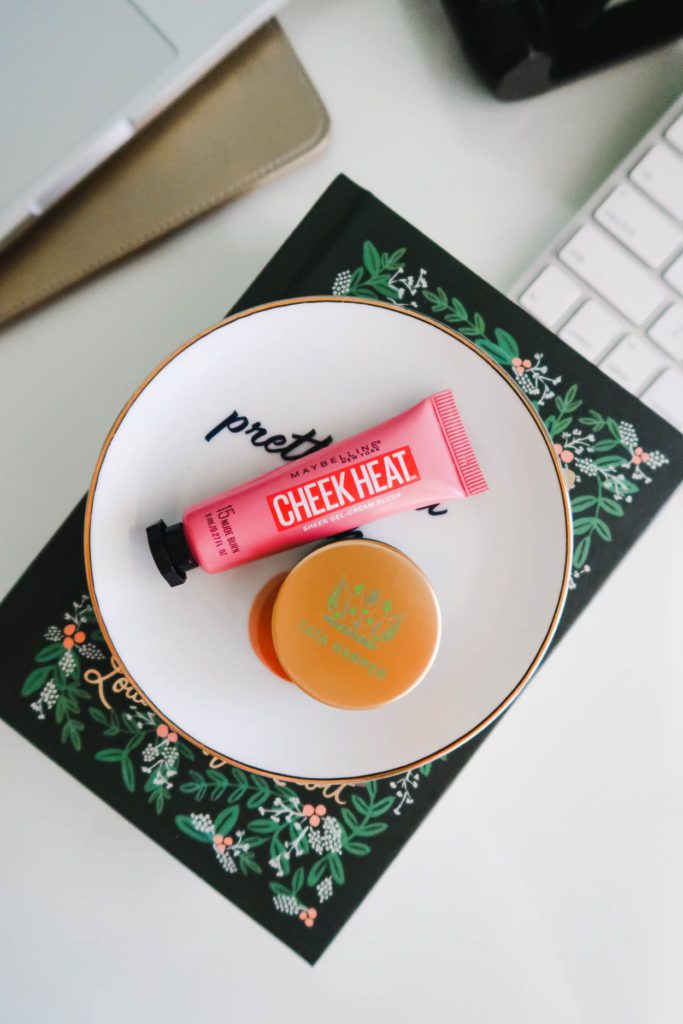 We're back at it with another beauty post! Today we are diving into cream blushes! I've got two to talk about today. I love a really pretty cheek color. I feel like a pop of the right color can really awaken your complexion and it just makes me feel more like myself when my cheeks are a little bit rosey. If you've never used a cheek cream or a cheek tint, you'll want to continue reading this post as I think they are one of my favorite products to use on my complexion.
So why would you want to use a cheek gel-cream or a cheek tint instead of a traditional powder blush? I think that people with a more oily type of complexion do well with a powder blush. However, you have to make sure it's definitely blended and not just sitting on top of your skin.
A Cheek Gel-Cream can really give you a really natural compliment to your makeup. They are also a great option for those with dry skin types. Can someone use a cheek gel or cheek cream with an oily complexion? Yes, you just might not get as long as a wear time as someone with a dry complexion.
I also really like a cheek gel-cream because they can be so natural looking on the complexion. No one wants their blush to be the main attraction, you just want it to compliment and go along with your eyes and lips.
Maybelline Cheek Heat Gel-Cream Blush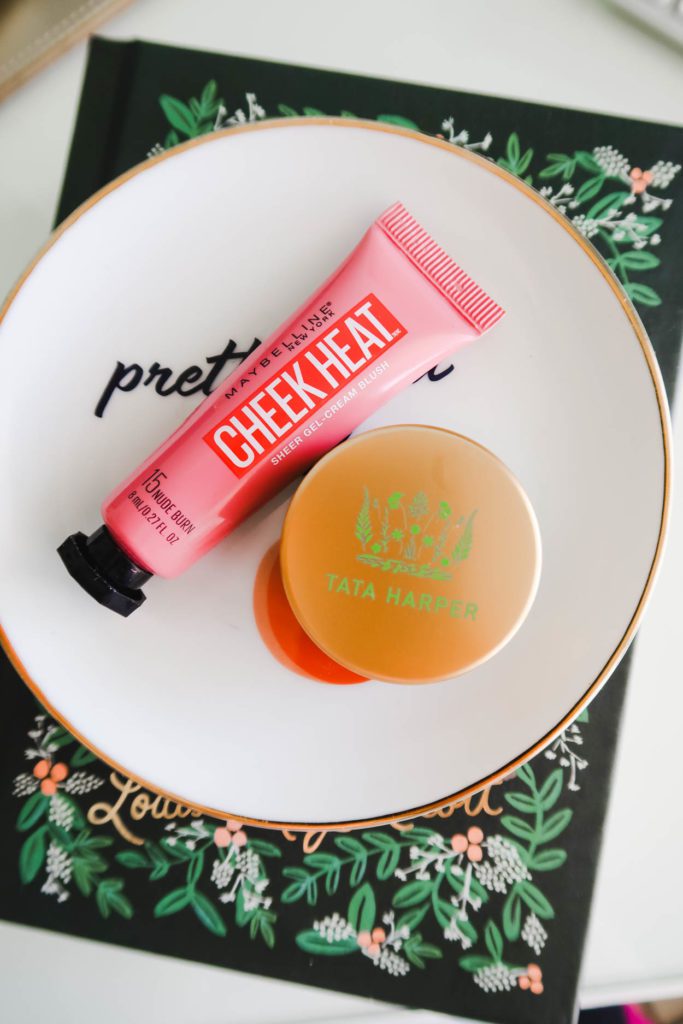 Is there a difference between a cheek gel and a cheek cream? You bet there is! A lot of the times a cheek cream can be a cream to powder formula. They're great options for those with dry skin types for sure. They tend to start of as a cream and end up in a powder formula so they wear time on them is incredible.
The new Maybelline Cheek Heat Sheer Gel-Cream Blush are kind of a hybrid between a cheek gel and a cheek cream. It's a water based, oil-free formula that provides the complexion a sheer, yet buildable color. I love this formula because it really just glides on the skin and it gives the most beautiful flush to the skin. I've been using (and LOVING) the shade Nude Burn. I want to pick up Coral Flush and Rose Ember as well.
I find this to be an incredible drugstore makeup find and love that it is a buildable formula. I think this will be a great product to keep in my makeup routine for the warmer temperatures as it's oil-free and also water based. It provides a long-lasting wear time, which I'll need.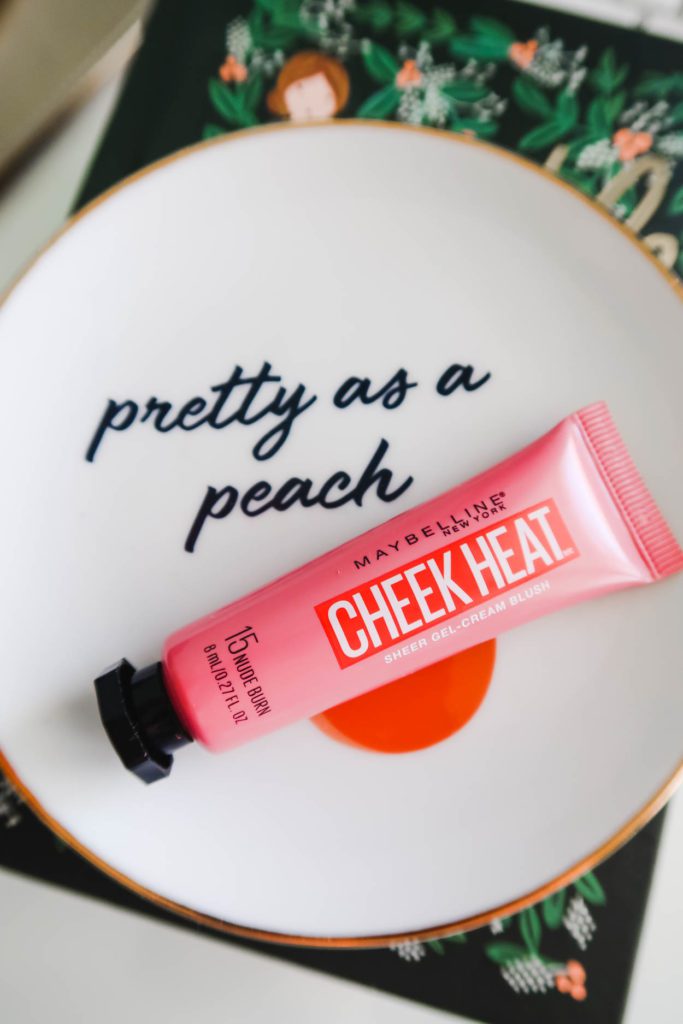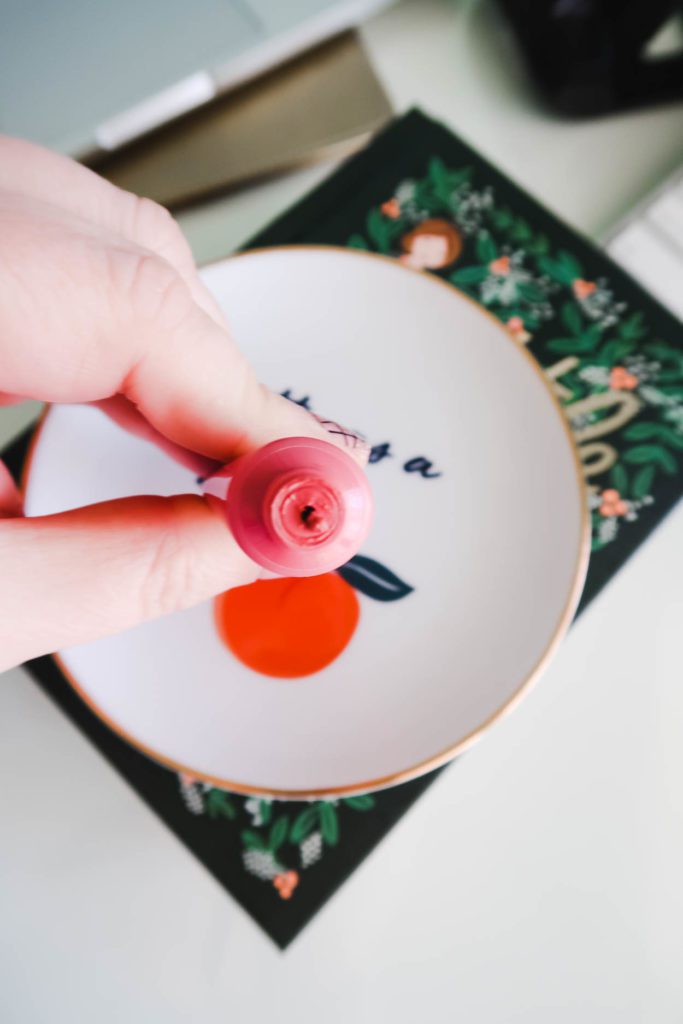 For application, I tend to apply about two to three drops of the product on my hand and I apply with a blush brush or my fingers. I tap it into the skin until I'm happy with the amount of color I have. I will sometimes finish with a beauty blender (just ordered these beauty blender dupes that everyone raves about) to blur out the edges a little bit more. It's so easy to apply. I've even been told by some people that they use as their lip color as well!
I've been asked if you should set these with powder and I think that's up to you and dependant on how your complexion is. I get pretty oily in my t-zone, so sometimes even though I want that dewy finish, it can be a bit much with my oily skin. I'll dust a small amount of translucent setting powder on top of them or I'll use my favorite makeup setting spray.
If you have dry skin, there probably isn't a need to set with powder as you'll want a dewy look to your complexion. I love that these give such a fresh look to the complexion as sometime dry skin is just flat and matte. These really awaken the complexion and give some youthfulness to the complexion.
Tata Harper Cheek Tint
This Tata Harper Cheek Tint is a luxury, high-end cheek tint that I own and have loved using. It contains natural pigments, moisturizing ingredients, nourishing minerals, Spanish Lavender, and Lipoamino Acid. It not only gives the look of a beautiful flush to the cheeks, but it also helps to plump up the cheeks. This works on every single complexion and is beautiful on the lips as well.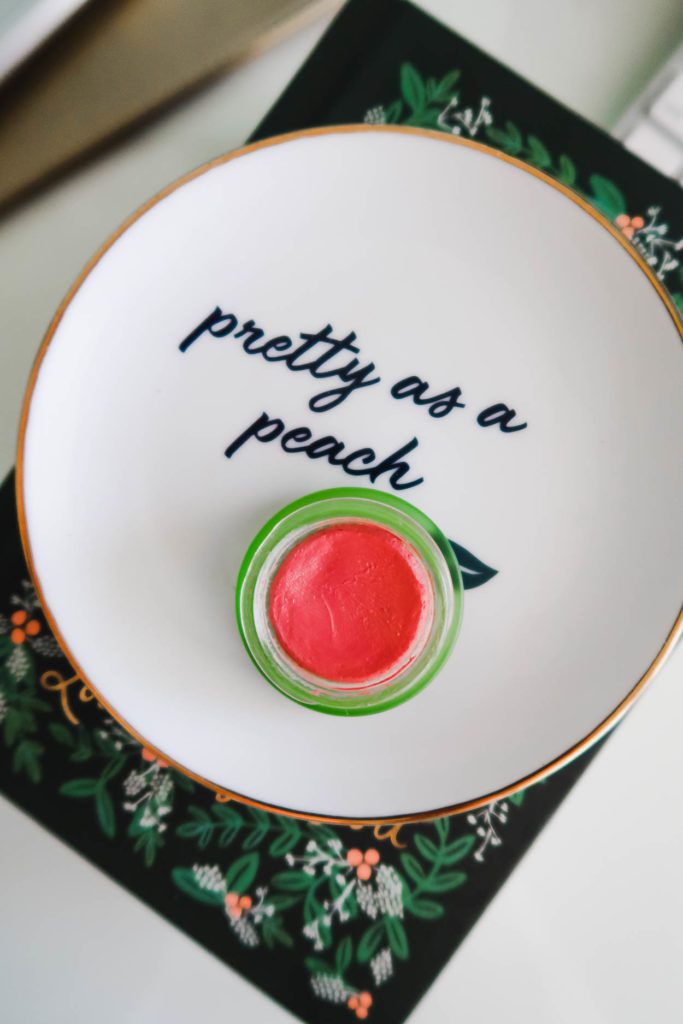 I love the shade Very Sweet as it provides just enough color for my complexion to look like I'm blushing. Afterall, that's the goal we're aiming for with blush. We want to mimic our cheeks when they're flushed.
Is the Tata Harper worth the $39.00 price tag? It's good and I love that it's cruelty-free and vegan. Can I achieve similar results using the Maybelline Cheek Heat Gel-Cream Blush?!? YEP! I actually swatched the two side by side and took pictures in different lighting so you could see.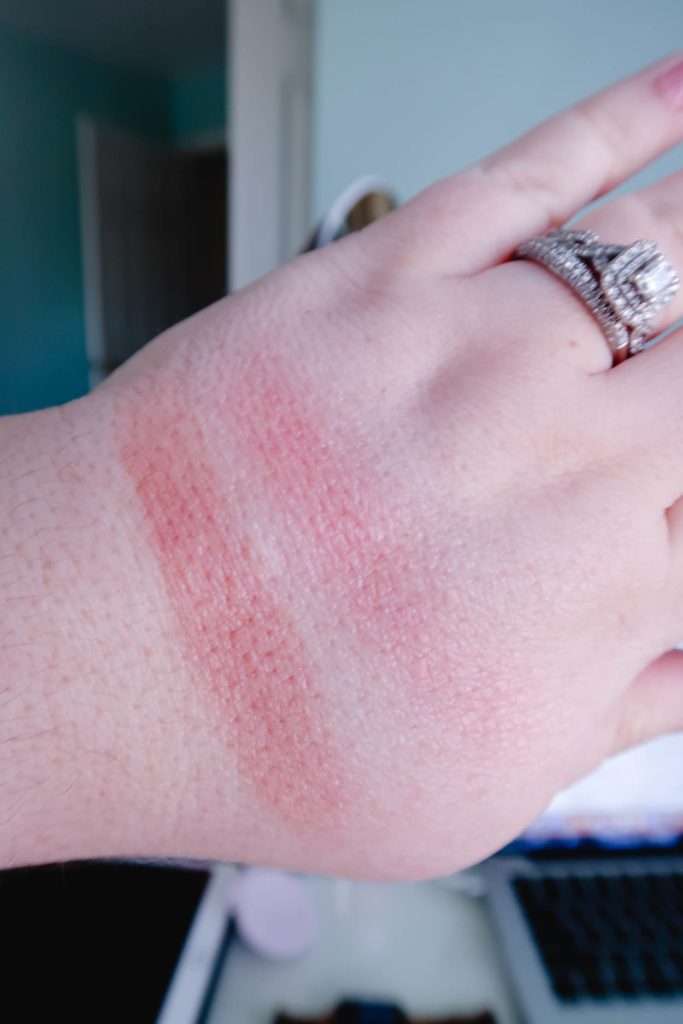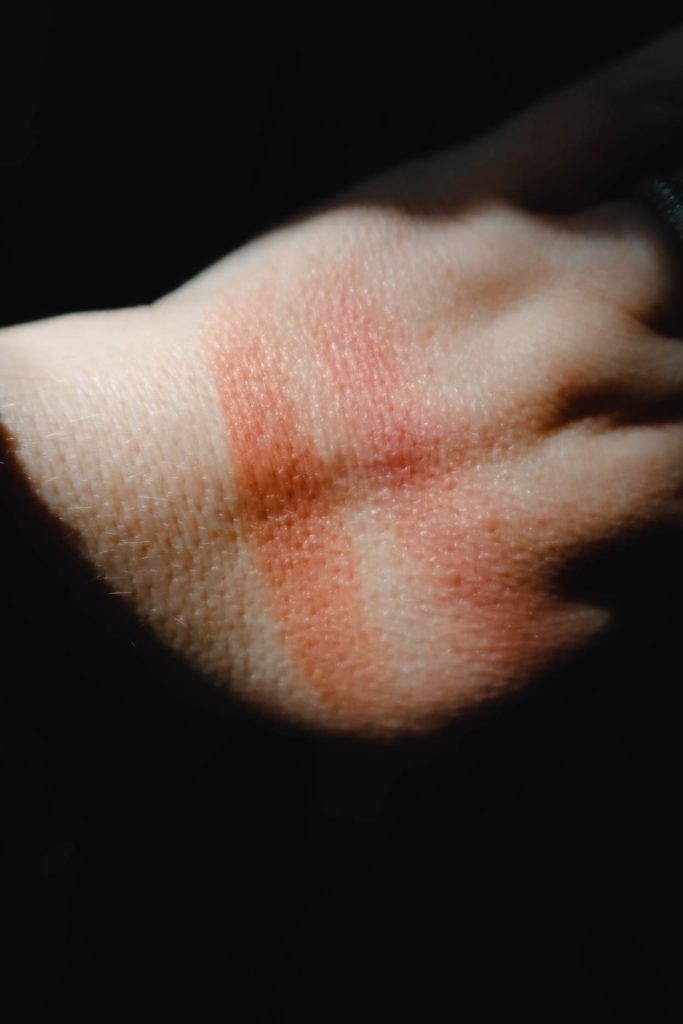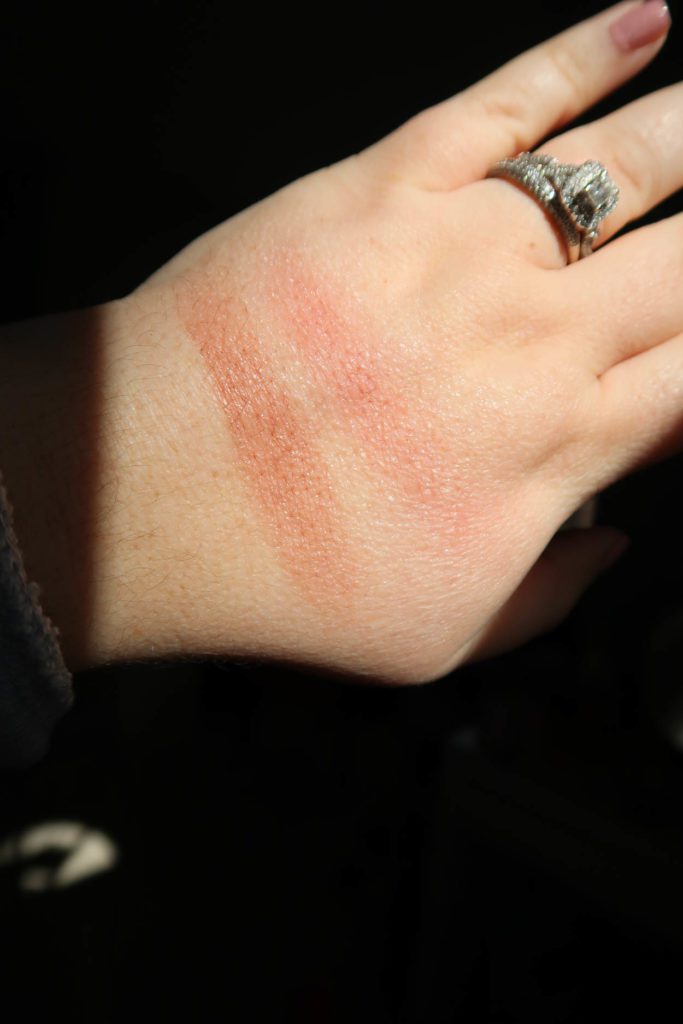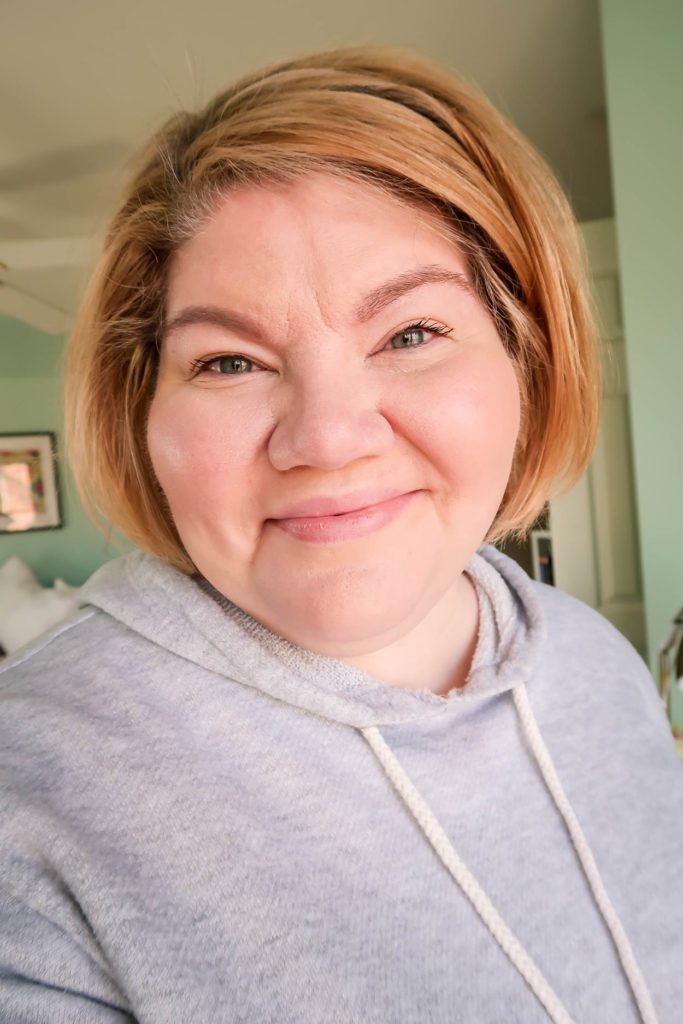 A good cream-gel blush can be so beautiful on the skin. Application is pretty straightforward, but just make sure to blend with either your fingers, blush or a beauty blender. Also, make sure to apply in natural lighting. What looks good in your bathroom lighting, might not look the same in natural lighting!
There are products available at all price points and shades. Surprisingly the Maybelline Cheek Heat Gel-Cream Blush out performed the Tata Harper Lip and Cheek Tint. I swatched the colors on my hand and the Maybelline stayed pretty true to when I first applied it. The Tata Harper Lip and Cheek Tint slightly faded.
Both products are great. For the price, the Maybelline Cheek Heat Gel-Cream Blush really blew me away. One thing to note is that if you are wanting a clean beauty brand, Maybelline is not cruelty-free or vegan. If you are wanting that option, I'd opt for the Tata Harper Lip and Cheek Tint or do some research on other cheek tints and cheek creams available.
Have you tried a cream cheek product? Let me know what you think!
Shop The Post