Let's catch up shall we?!? 
Gilmore Girls has been on repeat for me every single day lately.  Why I never watched this show is beyond me, but I'm watching it now and I'm slowly but surely getting caught up in time for the new episodes making their way to Netflix in November.  If you haven't watched Gilmore Girls, there's still time to get sucked in to this amazing series. There's something about that mother-daughter relationship that I love and find so interesting….
 I'm sure that most of you read one of my latest posts that included my most recent YouTube video.  If you missed it,  click on this link to get caught up! I'm not going to get into all of that again, but know that I loved reading all of your comments and messages and I appreciate all of the kind words that you said to me! You guys are the best.
The leaves are changing, the temperatures are crazy in Georgia, so it must be fall! I'm planning on finally carving pumpkins tonight and I can't wait because my husband and I always sit outside, turn on some scary music and drink warm apple cider.  In the past we never know what the weather will be like. I'm keeping my fingers crossed for a chilly night!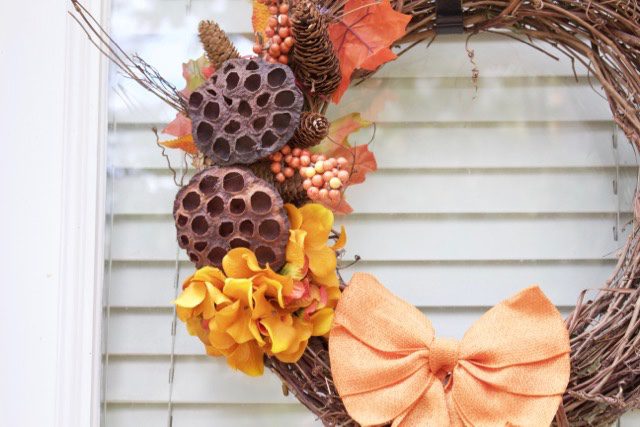 I don't really get into the whole Halloween thing. I've never been one to want to go out and get dressed up and be around people. It's just not my thing, but I do love passing out candy and seeing the kids costumes. I've got my Charlie Brown DVD ready to go and I'll have Hocus Pocus on repeat as well this week.  Is there a Halloween tradition that you love?
We also shopping over the weekend and stocked up on some items for Thanksgiving.  Even typing that seems crazy! I feel like this year is going by so fast and I'm pretty sure that I say that every year, but this year in particular!  Williams-Sonoma is one store that always sucks me in.  I could spend hours and thousands in that store, ha.  I stopped by there this weekend and picked up some goodies like Cranberry Relish, Vanilla, Braising Sauces, Pecan Pie In-A-Jar (it's the best) and a new CO2 cartridge for our Soda Stream.  Would you be curious about things I pick up from there? Enough for me to do a separate post? Comment below! It might be my next video! I always find that they have some of my favorite items to add to our Thanksgiving menu that always impress everyone!
Oh Pottery Barn. Another store that I love a little bit too much!  I walked in and found myself placing an  order for a new kitchen table.  Like it was kinda sort of planned, but not really enough that I had planned on making a purchase.  Well it happened and I'm really excited to share it on the blog soon!  It's white, it's got storage and I can't wait to dress it up! Am I the only one who loves a good kitchen table?!?! HA! There's something about dressing it up with the seasons that I really, really enjoy. #InteriorDecoratingNerd
Also, a lot of  reading has been happening! I picked up several new books and plan on doing another book review post very soon!  I also plan on introducing a new book club to the blog as it's something I've wanted to do forever!  If you love to read, please comment below your email and I'll have the information sent to you before I release any information! Have there been any books that you've been loving? Let me know!
I've got a great week full of posts that I can't wait to share! Know that you are all capable of great things and I'm rooting for you! I'm also including this song from Hailee Steinfeld an Shawn Mendes that I am loving! It's a cover of his song, Stitches and it's so good!