This dress was gifted to me by Lane Bryant
Ok, guys.  Lane Bryant has done it again with this off-the-shoulder ruffled maxi dress. As soon as I saw this dress online I knew it had to be mine.  It's flirty, fun and the perfect dress for Spring and Summer.  Also, the fact that it's a blush pink meant that it was for sure going to be in my closet.
I think a lot of us struggle with how much is too much flirty and fun when we reach a certain age. Rest assured, this dress is a lot of flirty and a hell of a lot of fun, with nothing being too much. It's so comfortable to wear, nicely lined and the fact that it's so light means that you won't suffer a heat stroke when wearing the dress in the upcoming hot-as-heck months that's ahead for us.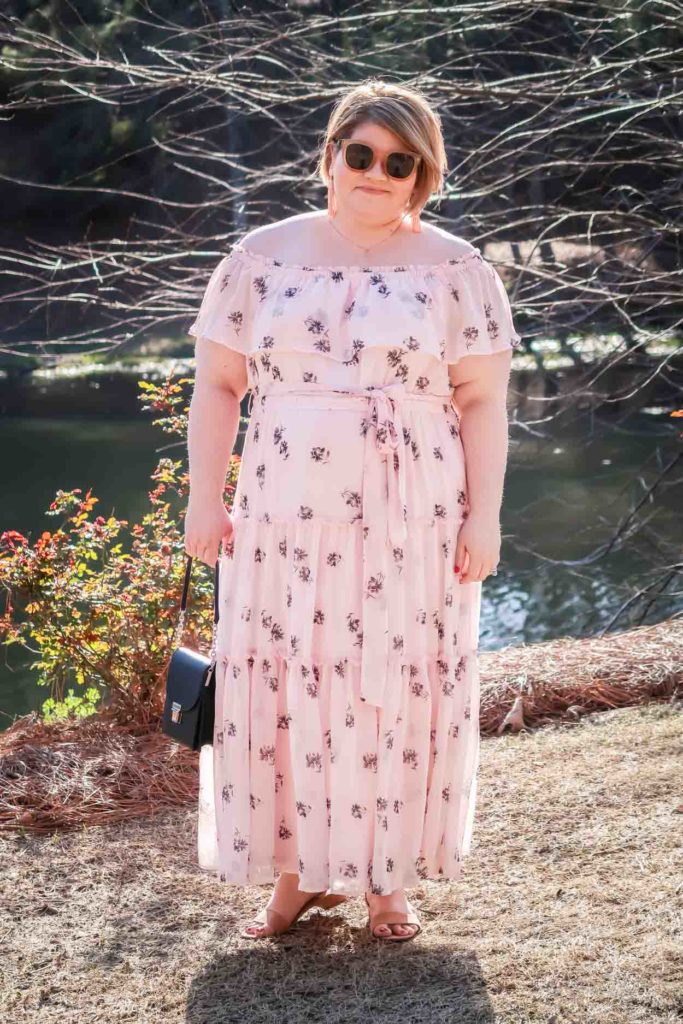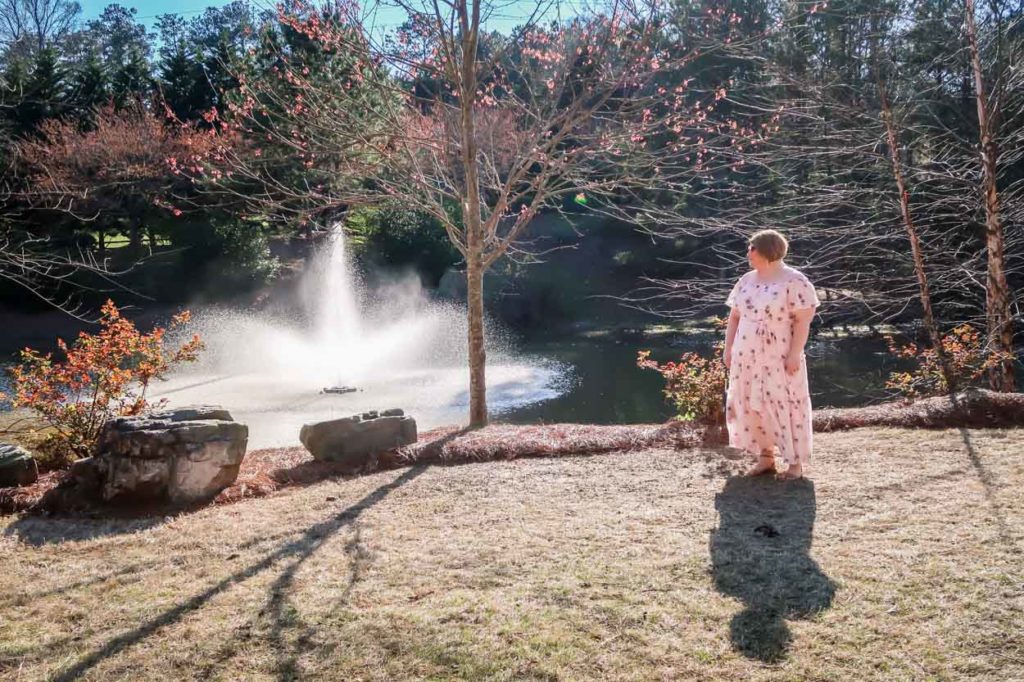 I wanted the dress to obviously be the highlight of my outfit, so I kept everything else pretty low-key. The Beaded Fringe Drop Earrings were also another Lane Bryant find and I love them.  They come in two colors, but I chose the pink option as I knew they'd be perfect to go with the dress. I wore a simple necklace and topped the outfit off with a pair of sunnies.
For shoes, I chose a pair of ankle strap sandals that are under $20.00! They're comfortable and they come in a variety of colors! I feel like with a nude sandal, you can pair them with so many outfits and be able to wear them casually or dressed up a bit like I did with this outfit!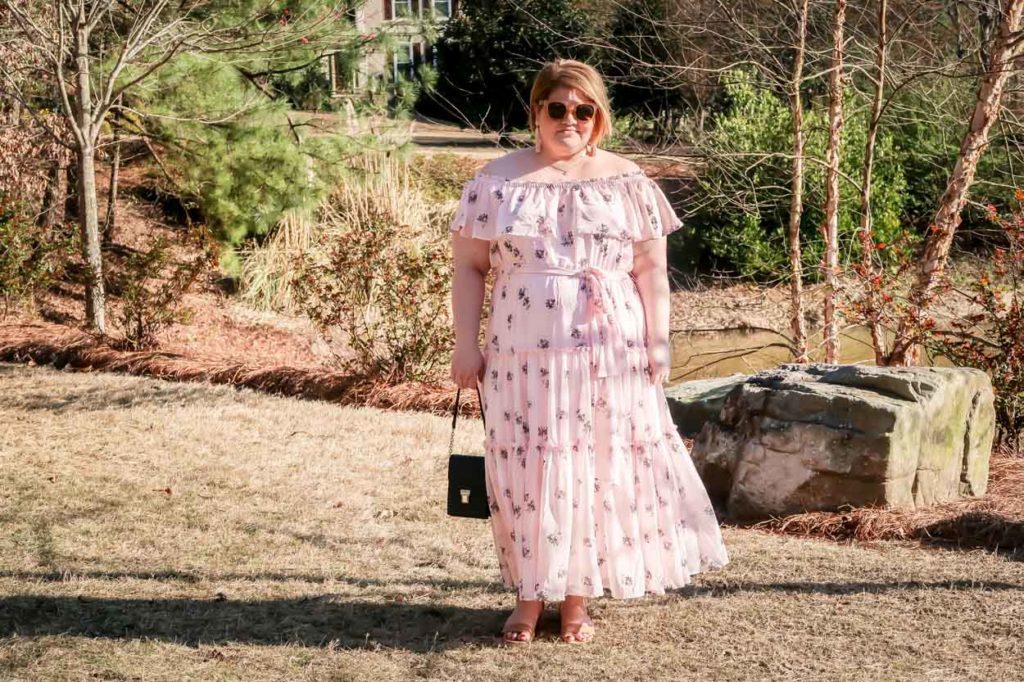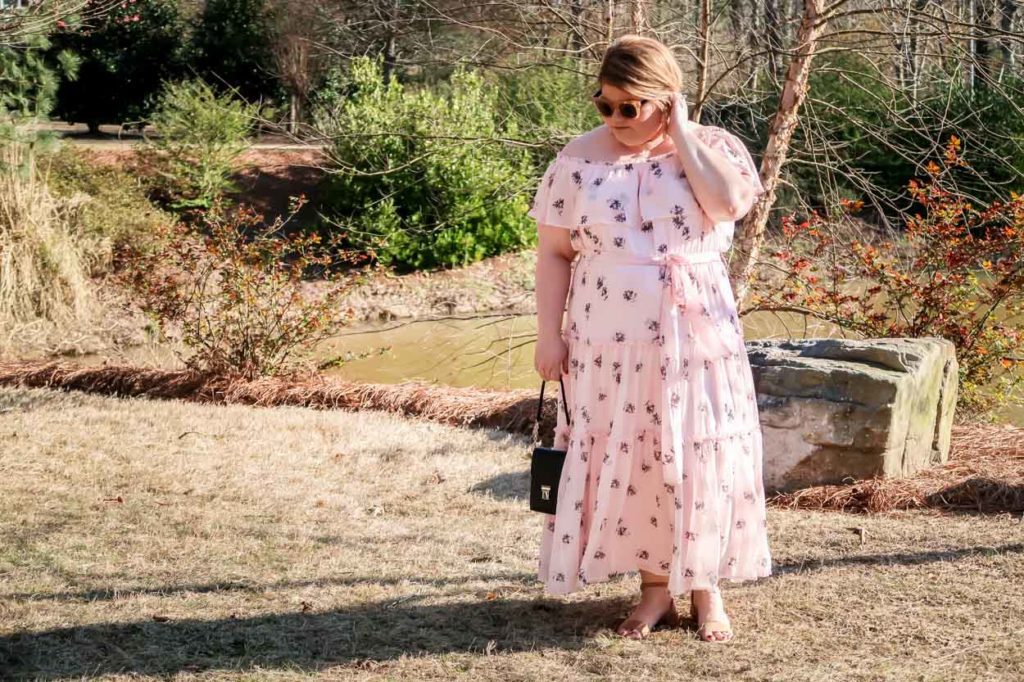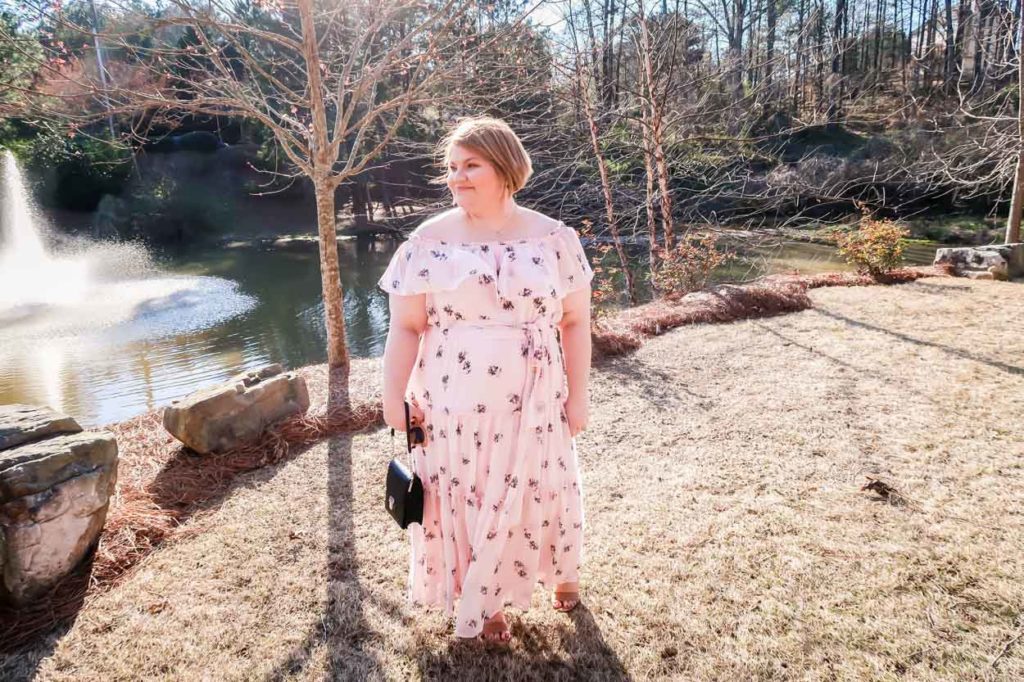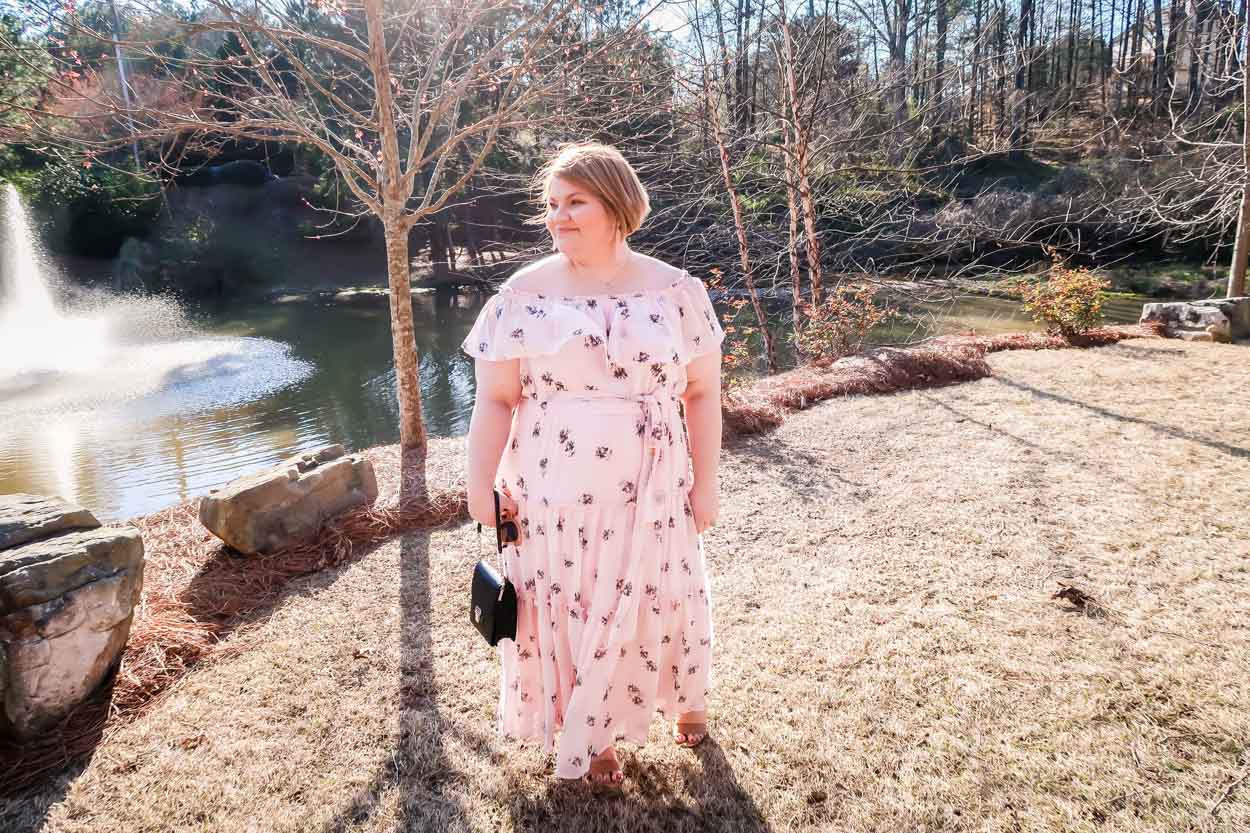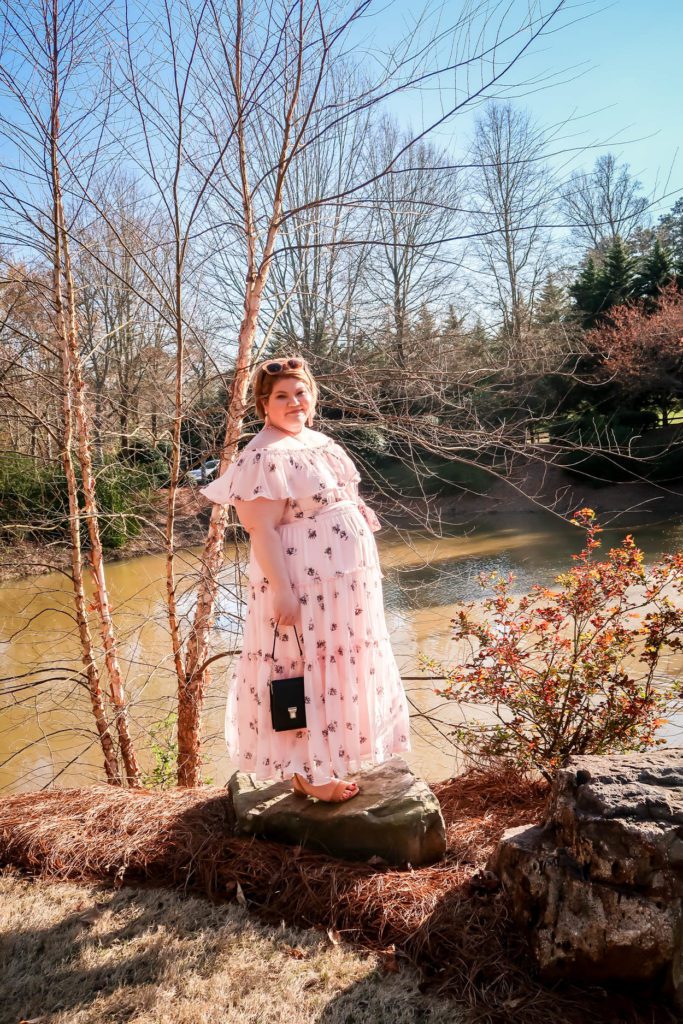 When shooting these looks, you can't tell by the pictures, but it was freezing cold and windy outside. Things we do for the blog, right?!?  This dress comes in a regular version (starting at a size 10/12) and also a petite version, which is what I'm wearing. This dress is pretty true to size and it has enough stretch to it that I probably could have sized one size down. So keep that in mind when ordering!
This dress is 100% me and it's going to get so much use once it starts warming up here a bit! I can't wait for the patio lunches and outside parties with friends and families to show off this beauty!  Plus, I have a wedding I'm going to in May and I think this would be a lovely dress for such a special occasion! A girl can't go wrong with blush pink, ruffles and an off the shoulder look!


This post contains affiliate links.