Today I'm sharing my February 2022 Reading List. Yeah, it's in the middle of March, but better late than never! February was a month of trying Scribd for the first time and really going all in on a super popular #BookTok series that left me….speechless. Very speechless.
In total, I read four books. I'm so happy with that number because I'm right on track for my reading goal so far for 2022. As I'm writing this in March, I can tell you that my March Reading 2022 Reading List is going to be so good because I've already read four books and have give five stars numerous times already.
Did you miss my January 2022 Reading List?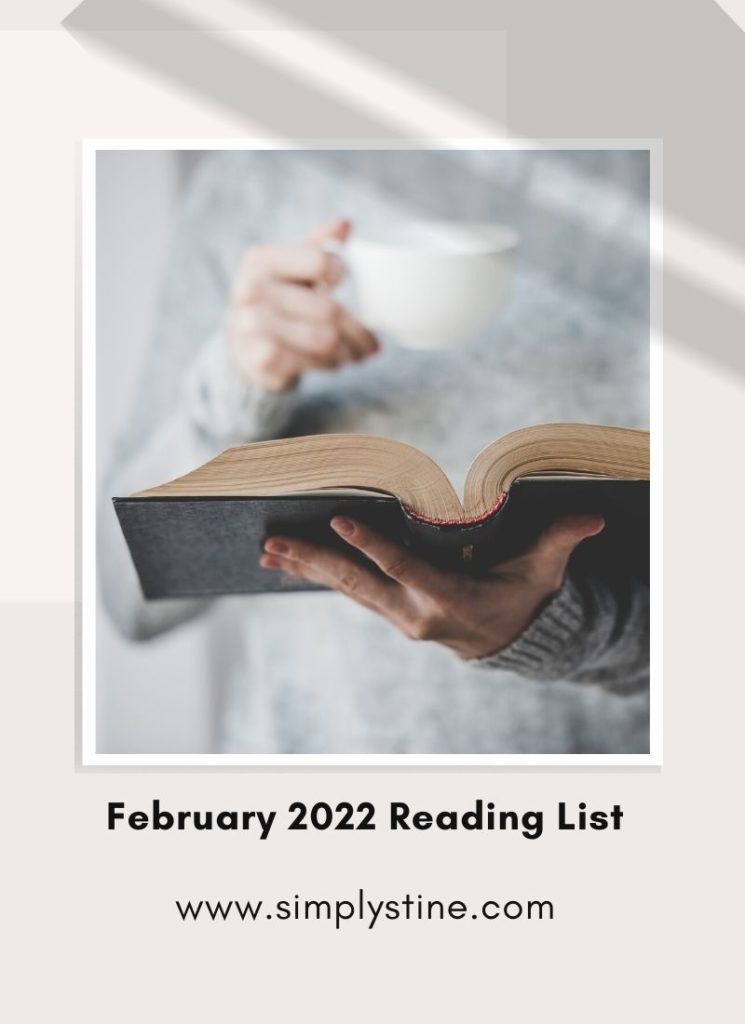 What I Read In February
The Arc by Tory Henwood Hoen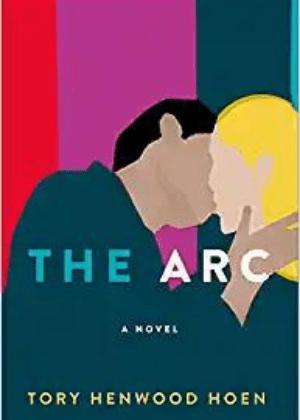 Can you curate your soulmate? Thirty-five-year-old Ursula Byrne, VP of Strategic Audacity at a branding agency in Manhattan, is successful, witty, whip-smart, and single. She's tried all the dating apps, and let's just say: she's underwhelmed by her options. You'd think that by now someone would have come up with something more bespoke; a way for users to be more tailored about who and what they want in a life partner––how hard could that be?
Enter The Arc: a highly secretive, super-sophisticated matchmaking service that uses a complex series of emotional, psychological and physiological assessments to architect partnerships that will go the distance. The price tag is high, the promise ambitious––a level of lifelong compatibility that would otherwise be unattainable. In other words, The Arc will find your ideal mate.
Ursula is paired with forty-two-year-old lawyer Rafael Banks. From moment one, this feels like the electric, lasting love they've each been seeking their whole adult lives. But as their relationship unfolds in unanticipated ways, the two begin to realize that true love is never a sure thing. And the arc of a relationship is never predictable…even when it's fully optimized.
My Review of The ARC by Tory Henwood Hoen
I received an advanced copy of this as an audiobook thanks to Libro.fm. It was a very easy listen that pretty much hooked me from the beginning.
So many people suffer to find love. All the dating apps out there and still, no luck. Enter The Arc, a new kind of dating service. It's an ultra prestigious, super glam dating service that pairs you up with someone based off of your psychological tests, etc. Also, it costs some serious money!
Ursula is 35. Living in New York City. She's the VP of Strategic Audacity (that title, lol) at a PR Firm. She can't seem to win at finding love. Enter The ARC. She's paired with Rafael Banks. A 42 year old lawyer. Can it be true love???
This story kept me attention, but at times it seemed to drag a bit. The ARC was creepy! I was frustrated with both of these characters, more so Ursula. HOWEVER, I still really enjoyed this story! It has a lot of bad reviews, but for me, I enjoyed it.
The Priest Series by Sierra Simone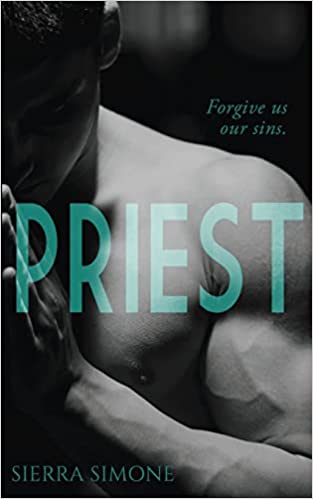 There are many rules a priest can't break. A priest cannot marry. A priest cannot abandon his flock. A priest cannot forsake his God.
I've always been good at following rules.
Until she came. Then I learned new rules.
My name is Tyler Anselm Bell. I'm twenty-nine years old. Six months ago, I broke my vow of celibacy on the altar of my own church, and God help me, I would do it again.
I am a priest and this is my confession.
My Review of Priest (and the rest of the series) by Sierra Simone
Ok, I'm not honestly sure where to even start with this review, but here we go. This is a super popular book on #Bookstagram and I knew I wanted to read the series. I actually ended up going with the audiobooks because I love the narrator. Y'all, I was not prepared in the least for what I listened to.
If you are a fan of erotic romance, then you'll love this. If open door bedroom scenes make you blush in the slightest, I'd skip this entire series. It's VERY graphic and I think I expressed my shock and awe out loud more than a couple of times.
If images of a hot priest giving in to his desires sound like a good time to you, then you'll probably enjoy this one a lot. I've listened to the following books in the series so far:
Midnight Mass (Trigger Warnings for this one!) This is like book 1.5 that gives us a glimpse into Tyler and Poppy's future. Three and a half stars)
Sinner (Wow. I actually enjoyed this one BUT again, trigger warnings) Four stars
I have Saint (the next book in the series) downloaded and ready to go, I just haven't started it yet.
March 2022 Reading
I have read some of the best books I've read in quite a while this month. Books that bring out some major emotions and have left me hooked trying to figure out the twist. So I can't wait to share what books I've been reading (If you follow me on GoodReads you'll already know) but I'm hoping to also finish these books by the end of the month.
Bridgerton season 2 comes out next week I believe and I keep going back and forth on whether or not I want to read it before I watch the new season or not. I've heard from two people who hated this book, so…..any feedback? I'm still not ok with not any Regé-Jean Page.
This is my first Chuck Klosterman read and I'm impressed. While I do feel like I have to take my time and really pay attention to what I'm reading (if you're a reader, you know what I mean) I'm enjoying it all. I grew up in the 90's so it's been fun to see what I remember and to learn more about that time period.
This was a library hold that finally became available. I'm hoping I actually get to it, but my TBR pile is so insane right now. If I don't get to finish it, I'll just purchase the book if it's interesting. Anything that will help my stress cycle is more than welcome.
Did you read anything good in February? What about March?
Shop The Post